Summertime is the perfect time to mix up special drinks after dinner as a sweet little dessert. Thankfully, Italian Creamosas are perfect for the entire family and totally versatile! Love extra cream? Add another splash. Want to mix and match flavors? Be my guest!
To be perfectly honest, I'm sipping one now and it has definitely been my favorite treat lately. I gave up coffee this pregnancy and obviously cocktails are out, so Italian Creamosas are my fancy drink fix! My daughter calls them her "fizzy drink" and my son shakes his head while the bubbles "attack" his mouth. We just polished off a bottle of syrup and are going to start experimenting with some new flavors. There are so many choices … maybe guava is next 🙂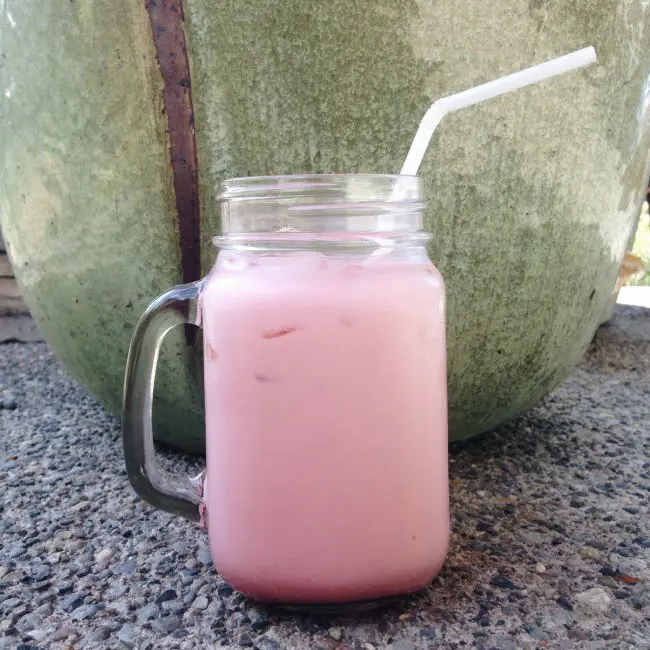 Ingredients
Directions
Fill your cup with ice and pour in a total of 6 tablespoons of flavoring syrup. I love 3 raspberry and 3 blackberry. My husband is a fan of 3 strawberry and 3 vanilla. My kids love 6 orange. The sky is the limit!
Fill to the brim with club soda and add a splash or two of cream to the top. Stir well and sip to your heart's content!