My diaper bag used to be a mess. I'd throw in random snacks for my toddler, tons of burp rags and diapers that would get squished to the bottom, and crumbs would begin to cumulate in every pocket.
Then I discovered the Jujube Be Quick, and now my diaper bag is an organized dream! This smaller bag, sized 11.5"W x 7"H, is perfect for organizing smaller items in my bag, or to just grab by itself to use as a stand alone clutch. Just like all other Jujube bags, this one is treated with Teflon™ fabric protector so it's difficult to stain, it's machine washable, and it uses metal hardware, so there's no worrying about it breaking off like cheap plastic!
This bag comes with a strap you can either use as a wristlet or a clutch, grab-and-go style. It's the perfect size to hold many of your diaper bag essentials, or your personal, mommy items! I love how well this bag has held up for me so far and Jujube offers it in so many different prints that I'll be going back to buy another one soon, I'm sure!
The uses for the Be Quick are endless, and in the video below, I show 4 different ways you can pack this bag to utilize it effectively: to hold your kids' extra change of clothes, as a diaper clutch, as a personal purse for mom, and to store all the toys you'll need to entertain your kids on the go.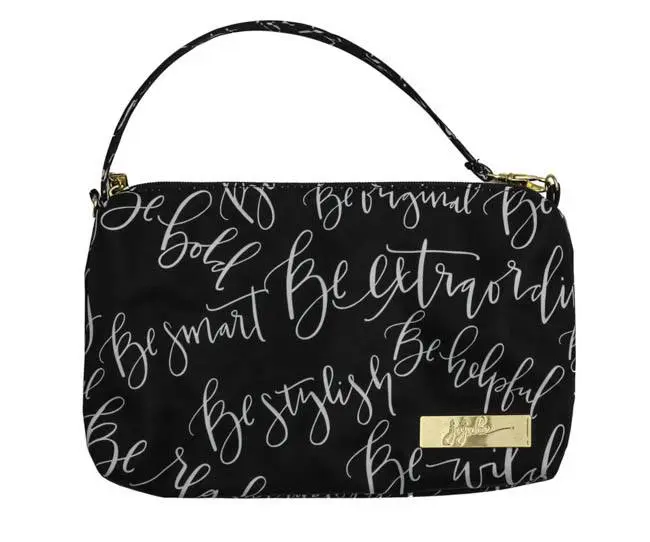 You can SHOP the Jujube Be Quick HERE!