Have you ever run out of your house and forgotten the diaper bag only to remember it when you need it the most? No? You will. 🙂 We hope you don't but it is almost like a rite of passage for a parent and it happens to some of us more than once.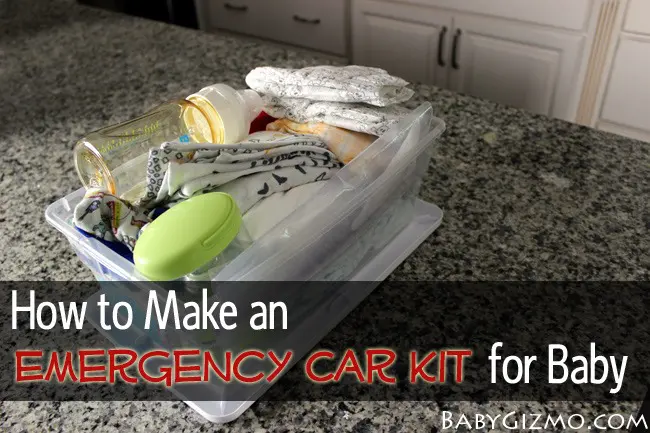 When you are sitting in the middle of the Cheesecake Factory with a baby who just had the worst diaper blowout up his back and into his hair and then he starts screaming for a bottle, you'll understand how much it sucks to forget that diaper bag. Yep, happened to me. More than once. Okay, one time it was in a car dealership (and you know how you can't get out of there!) and the other was in the Cheesecake Factory, but unfortunately, those weren't the only times that the diaper bag sat on the kitchen counter as I ran out of the house like a crazy woman.
Good thing for you (and me as I learned early on!) that you can be prepared for a situation just like this with a good old Emergency Car Kit made for baby! Today, I'm showing you how to make this easy-to-put-together kit in our Baby Gizmo video of the day!!