Ever since I became a mother, I've become incredibly sensitive to anything regarding the safety of babies. Whether it's from a movie scene where a baby is crying out in hunger, or a real life tragedy of loss, any mention of distress to a child turns me into a complete sobbing mess. None of us like hearing about a baby's pain or death, but in some real life instances, sharing these stories is necessary so that we can learn from the experience and protect our own. This is the case with a US mother's story going viral about the loss of her 7 month old baby. Jordan DeRosier is sharing her story of her son's sad death in the hopes of reminding mothers what we may already know but take for granted: don't put your baby in a crib with loose blankets.
DeRosier wrote on Facebook about the loss of her son in a few posts. In the first, she describes the heartbreaking experience of finding her 7-month-old son lifeless in his crib with his favorite blanket wrapped around only his head.
"He was last laid down to bed with this blanket made by his great-great grandmother, and one other blanket, a grey one he had been attached to since birth. They took the grey one he had been found with his head in. He had pulled it through the crib rails somehow and gotten himself stuck in it."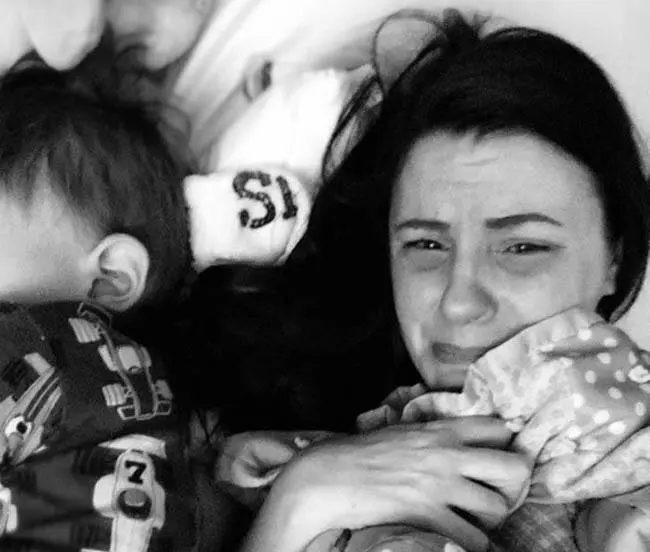 A mother's worst nightmare, DeRosier is incredibly strong to describe the worst day of her life in hopes of reminding the rest of us to never assume something like this couldn't happen to us.
"You never think it will happen to you. You never think it will be your baby. Please do not put your babies to bed with a blanket. Please."
It's only natural for us to want to wrap our babies in a blanket while they sleep since that's what we do when we go to bed. Blankets keep our babies warm, right? But we forget just how little ability babies of this age actually have to move and maneuver that blanket. So when DeRosier's son, Sloan, got his somehow tangled over his head, he couldn't move it off and his parent's had no idea.
It was just an accident; a mistake we're all capable of making. But DeRosier describes how she will forever blame herself:
"I will NEVER stop feeling responsible. I will relive this for the rest of my life knowing EXACTLY what I could have done differently. Please learn from my world shattering mistake."
So how are we supposed to keep our baby warm if blankets might kill our child? The Sudden Infant Death Research Foundation Inc. (now known as Red Nose) suggests using a safe infant sleeping bag. This is a sleep sack designed specifically for a sleeping baby to keep him or her warm without allowing fabric to bundle around his or her face.
You can read more of DeRosier's sad experience HERE in her second post about baby Sloan, where she says her grief is "handled in words." But fair warning: it is not for the faint of heart. I couldn't get through even one paragraph before crumbling into tears and grabbing my own baby to hold and cry over.
I'm grateful for this mother's strength in facing what has now become thousands of strangers' opinions and comments on her posts. She has opened herself up, in her most vulnerable moment, in order to share awareness and hopefully save our children with this reminder. Our thoughts and prayers go out to her and her family.