UPDATE (June 5, 2021): You will find all the Nickelodeon resort experience at the new Karisma Resort – Nickelodeon Hotels & Resorts that will open Summer 2021 in Riviera Maya, Mexico complete with waterparks and everything fun you'd expect from Nickelodeon.
Last month, I headed to Riviera Maya, Mexico (just outside Cancun) to check out the new Nickelodeon experience at the Azul Beach Resort by Karisma Hotels. While I've been to the Azul Beach Resort before, the partnership with Nickelodeon is new and I wanted to find out more information on it for our Baby Gizmo families.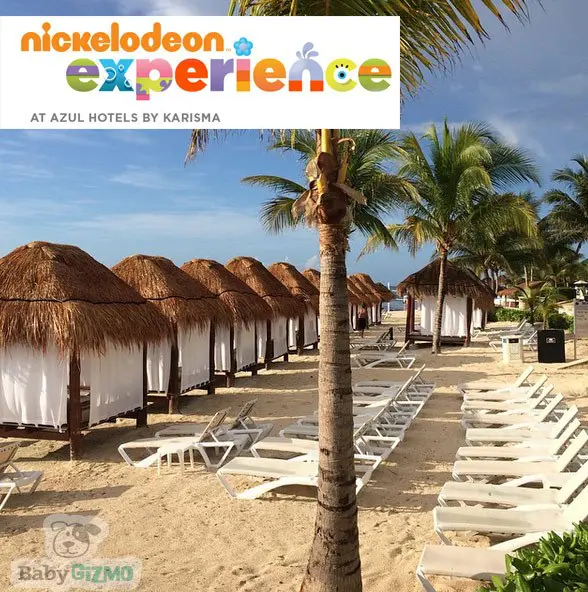 For those not familiar with Azul Beach, it is a luxury, all-inclusive, beach-front hotel situated on the sandy beaches of Riviera Maya with a new Nickelodeon Experience. Who doesn't love a little SpongeBob, Dora and the Mutant Ninja Turtles, right?!
I'm going to split this resort coverage into a few different articles, as not to overwhelm you, and show you room tours (think amazing swim up rooms!) and resort tours in the coming weeks. But today we are highlighting the fun Nickelodeon Character Breakfast that is an add-on option for families.
Azul Beach Character Breakfast Video
Yep, when you are visiting this Mexican paradise, your kids can eat with their friends SpongeBob, Patrick, Dora the Explorer and Boots. The resort is "all-inclusive" but it is important to note that the character breakfast is an additional charge on top of your stay.
My travel group had the opportunity to experience the breakfast and had so much fun.
FOOD
First, let's start with the food. I found the food to be delicious and fun with things like marshmallow fruit kabobs and breakfast danish to start the meal. I chose the Berry French Toast, which was delicious, but the breakfast burrito looked amazing as well. Just make sure that if you are attending the breakfast that the kids don't get too distracted with the characters dancing and let their food get cold.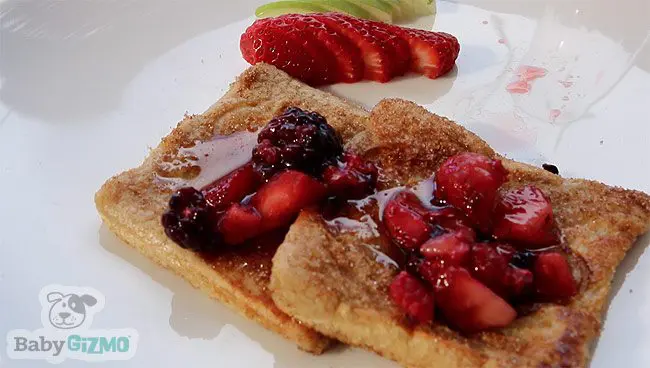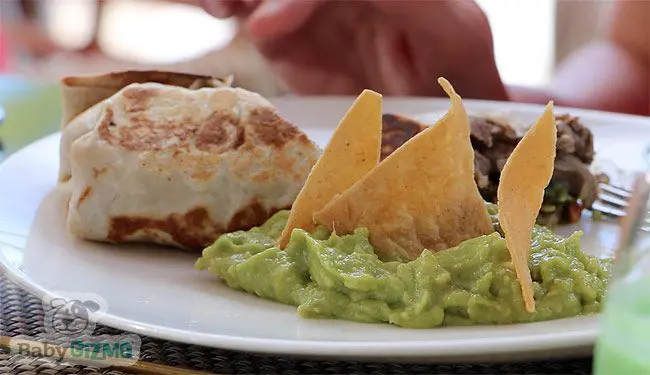 CHARACTER BREAKFAST ENTERTAINMENT
We were thoroughly entertained the entire meal with our Nickelodeon friends dancing and singing. Dora the Explorer and Boots were the first to come out. Along with staff members, they did a few songs and dances that really had the kids moving and grooving. They also took the time to visit each table and took plenty of photo ops with everyone.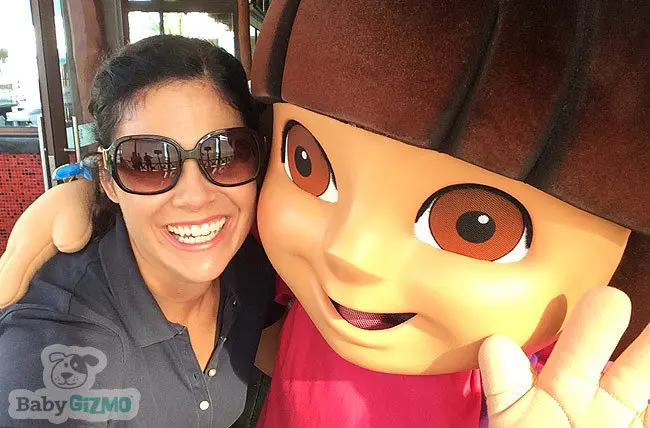 SpongeBob and Patrick were next and I don't have to tell you that they were a HUGE SMASH! To see a life-size, colorful SpongeBob was pretty awesome for the kids in the room. We also have plenty of time to get photos of the characters. They were even good sports of about the selfie photos that I subjected them too.
Overall, I had a great time at the character breakfast and can't wait to take my kids back to the Azul Beach Resort to experience it too! If you are looking for something to take your vacation to the next level, you might want to consider the Nickelodeon Character Breakfast.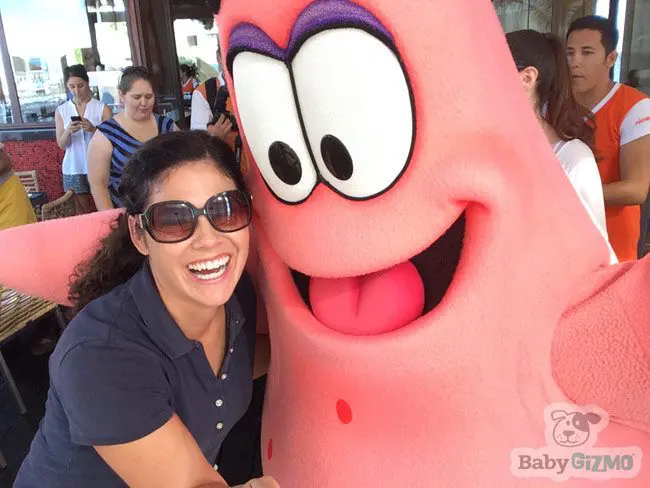 For more information on the Azul Beach Resort, visit AZUL BEACH RESORT.
FAQS
Is the Azul Beach Resort all-inclusive?
Yes.
How far is Azul beach from Cancun airport?
16 miles from Cancun International Airport.
*Disclosure: My visit to Azul Beach was part of a press trip and all travel was covered by the resort. As always, all thoughts, opinions and statements are my own.