I want you to picture a few relatable scenarios with me:
Do any of these scenarios sound familiar? If so, I have the solution to all of them: rent what you need from responsible baby equipment owners (called Quality Providers) through BabyQuip!
You're three hours into a family vacation road trip when that panic feeling hits as you realize you've forgotten the baby's pack n play. Where is he going to sleep now?
It's the first time you and your globetrotter spouse are finally getting to travel after having your first child. You're going to prove that couples can still explore the world after having kids by bringing your baby with you to experience what you both love! But you can't quite afford a third airplane ticket for another seat on the flight for the car seat. And you are too scared the airline will damage the seat if you check it. So how will you drive at your destination without a car seat?
You want to buy a new baby monitor for your infant but can't decide which model to choose. You'd love to test something out before committing to buying something so potentially expensive.
You're empty nester grandparents and the family reunion is being hosted at your house this year. You need at least three cribs or pack n plays for your small grand-kids, and what about toys? You haven't had little ones in your home for years, so what will the kids play with?
If you have ever tried to Google "baby gear rentals," you might have found this site before. With people located all over the United States ready to rent you their gear, you probably won't ever need to drag your own stuff anywhere ever again!
Let's say you're traveling to my hometown of Salt Lake City (or an area around here, like Park City, for the Sundance Festival perhaps). Just go to the BabyQuip website and search for people in your desired area. A list of providers will come up, allowing you to see how much each will charge on average. To see more about the person providing their equipment for rent, you click on their picture and it sends you to their own portion of the site. Here, you get to know them, see their pictures, and browse what they have to offer. Booking what you need, for however long you need, is easy.
I know it's easy because I've already taken advantage of this cool opportunity. With quarantine, my kids were getting tired of their toys and I was running out of ideas to entertain them. I didn't want to buy even more stuff to clutter our house, so I searched "kid toy rentals in Utah" and found Brittany Gonzalez' BabyQuip site. I chose to go with her, verses another quality provider, because she is close to me, had cool toys to offer (she texted with me when I wanted more details of what toys she could bring), and had nothing but high reviews complimenting her clean, like-new baby equipment and prompt service. The site was easy to navigate and everything was fairly priced. I could've had her deliver the items to me for convenience, but since she lived close, I chose to pick up the toys from her. The delivery fee is determined by number of minutes it takes to get to your property or the hotel you're staying at. And the fee includes drop off, set up, and pickup. I'll take advantage of that if I ever order a car seat or crib to rent, since I'd rather she do that hard work of set up for me!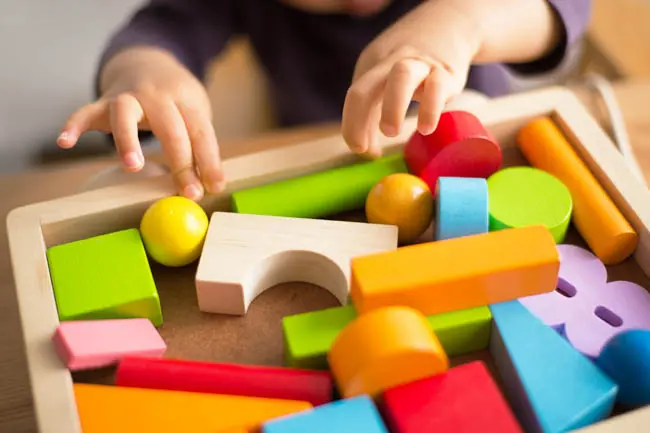 My use of BabyQuip so far has been small. But I wish so badly that I had known about it back when my kids were younger and I needed a pack n play all those times. Instead, I had to beg and borrow ones from friends, which was never as convenient as just renting from a BabyQuip Quality Provider.
So whether you are looking for a car seat in your destination city, toys to fill the house for grandkids, or a try-before-you-buy experience on a front facing baby carrier, give BabyQuip a try!
**This is a stressful time and BabyQuip knows everyone is worried about the pandemic. BabyQuip and all of their Quality Providers abide by strict cleaning guidelines. You can see their process and guarantee HERE!
Have you ever rented baby gear through BabyQuip? How was your experience? Let us know in the comment section below!