I don't go anywhere without my diaper bag.
Honestly, it would be a crime to leave home without my bag seeing that I have three children and their child-related "emergencies" follow us like the plague. I need snacks, extra outfits, pacifiers, my son's race car, and, of course, diapers and wipes. To be without is to be unprepared. To be without is to lose my sanity as a mom.
Since a diaper bag is such an essential part of my everyday, over the years I've become a connoisseur of sorts. When I spy a diaper bag I know almost immediately if it will function well for me.
First, and this may sound a bit superficial, but I always ask if it will fit my style. Since my diaper bag is a daily accessory, I prefer it to to be something neutral and classic. A bag that can transition from errands to church to book club. I want it to be durable too so material matters as well.
If a bag passes those check points I move on to the carrying options. If a bag allows for a combination of shoulder carry, cross body, sturdy handles, and backpack straps it gets an A+. Flexibility is my middle name as a mama and my diaper bag must follow suite. If it doesn't have backpack straps I might forgive it, but truly, backpack straps are the new must have. It is just too convenient to babywear on the front and have all my essentials strapped to my back.
I can tell all of the above features at first glance. If a diaper bag passes those "tests", I let myself get hands on to check out the capacity and pocket situation. Again, three kids means I've got LOTS I'm carrying around … I need space! But, with that, I can't tote around a deep abyss. Pockets help me to organize and keep my bag functioning.
By now you're wondering if such a miracle bag exists. Literally, I've outline the perfect bag for moms; the bag that does it all! Thankfully, there are a few on the market that fit the bill and they each hold a special place in my heart. This is one of them.
Say hello to Fawn Design.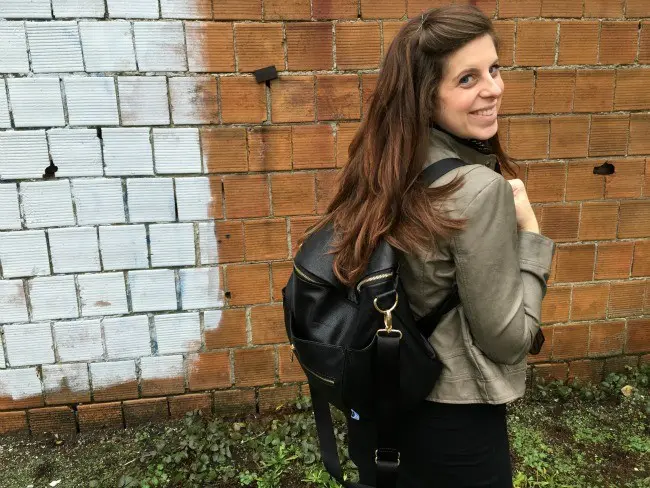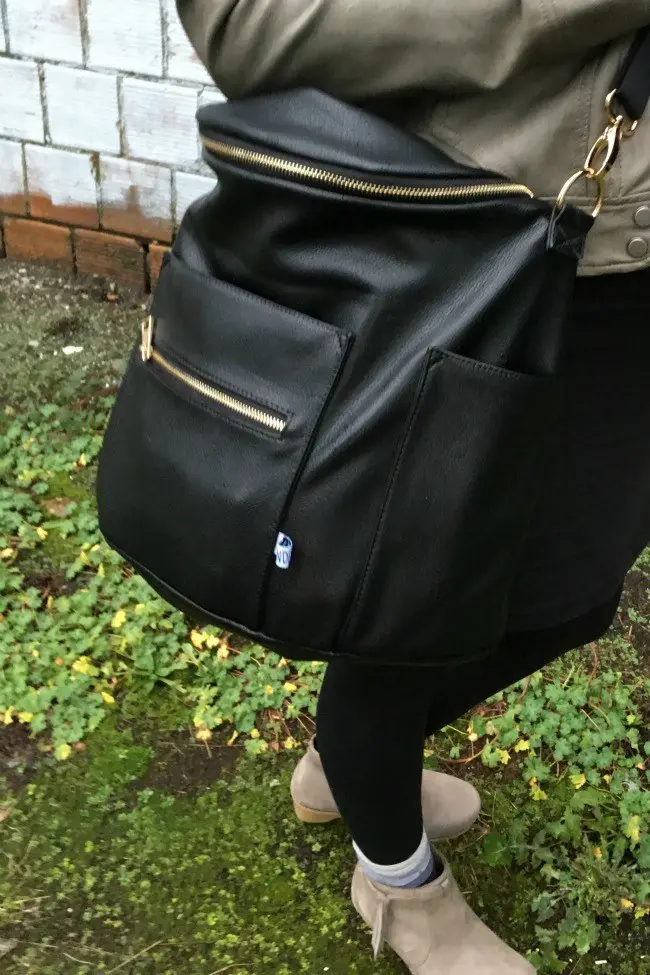 Assess with me …
Neutral and classic? Yes! Fawn Design bags come in black, blush, brown, and stone gray. They're a blend of chic hipness, something my sister, mom, or I could carry. Totally classic.
Durable? Yes! Fawn Design bags are made of fully wipeable faux leather and they have hardcore sturdy straps made of webbing.
A variety of carrying options? Yes! Fawn Design bags have my beloved backpack option as well as a fantastic cross body messenger bag style.
Good size with pockets? Yes! Fawn Design bags are 13x15x8 … not too big, not too small, just right 🙂 And there are a total of 9 pockets – perfect!
There you have it, Fawn Design has given us mamas the ultimate bag! Best of all, I love that this bag will transition with me as my kids grow. After all, it won't ALWAYS need to carry diapers! And I can't wait for that day! Someday I hope to take it on homeschool adventures around the city and maybe even a getaway with my husband. For today's journeys and tomorrow's too, this bag will most definitely be a top pick.
Learn more about Fawn Design bags on their website. I'm a huge fan of the Fawn Design on Instagram too!
A big thank you to the team at Fawn Design for sending me a complimentary bag so I could accurately review and share all of its glory! It's a winner!