My husband and I just celebrated our 6th wedding anniversary and every year we take a trip! Sometimes it's far away destination trips and sometimes it's a small get away. No matter where it is, we always have so much fun escaping, relaxing and exploring.
This year we decided to do our anniversary trip closer to home since I'm 36 weeks pregnant! We are only two hours from gorgeous Palm Springs and thought it would be the perfect summer vacation destination. We spent two nights at the fabulous Parker Palm Springs and today I'm sharing this top notch resort with you all and giving you the inside scoop! You can read all about The Parker on their website here.
From the moment you step foot into The Parker, you know you're in for a real treat. Free valet greets you and then you walk into the lobby. Oh, that lobby. I've been dreaming about it every day. I made my husband promise that we could redecorate our entire house to resemble The Parker because it's glorious. Take a peak.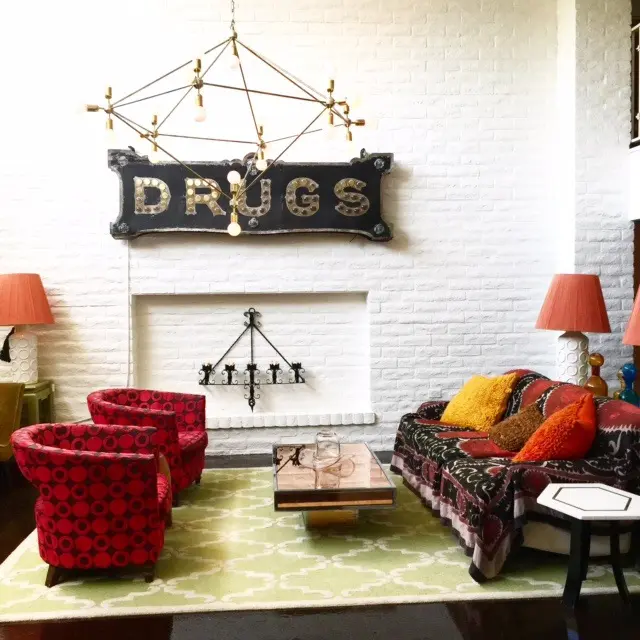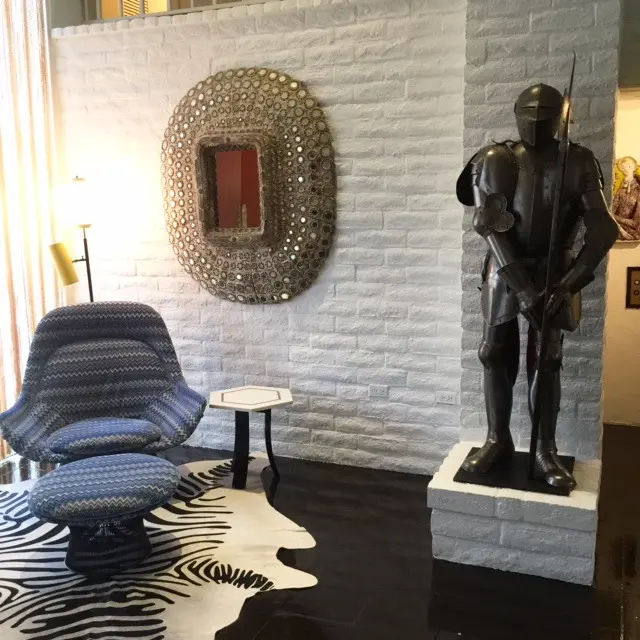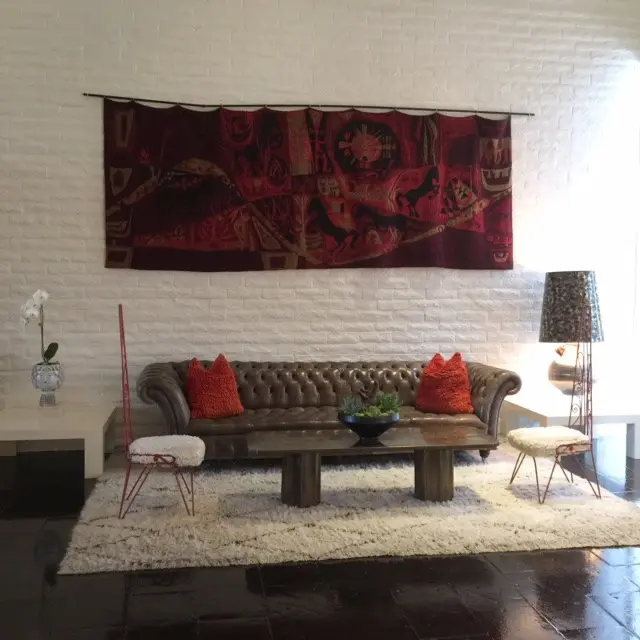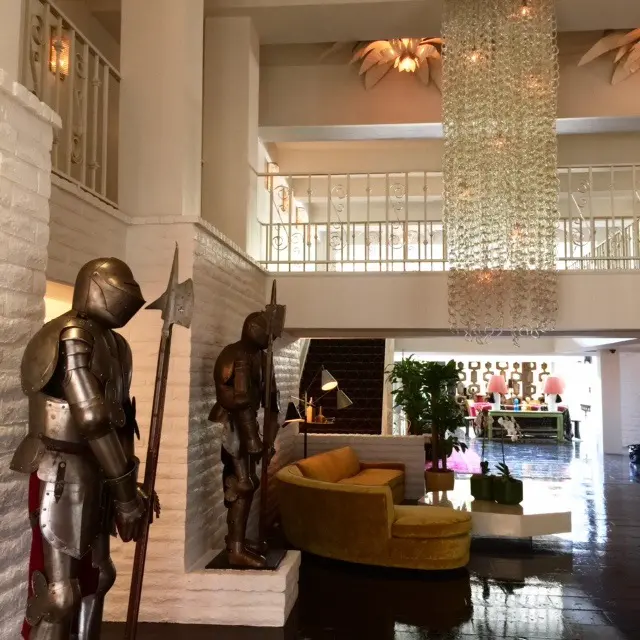 CHECK IN
Check in was easy peasy. We got help with our luggage and an escort personally takes you to your room. This place is like a desert oasis, a little hidden, off the beaten path so it was nice to have someone take us to our room so we weren't wondering around.
PARKER PALM SPRINGS ROOM
Our room was GORGEOUS. It was spacious, kept very nice and cool, and so comfortable. And don't get me started on the décor. It was like a little slice of heaven. There were even drinks and a fruit tray waiting for us when we arrived. Here's some photos I snapped of our room.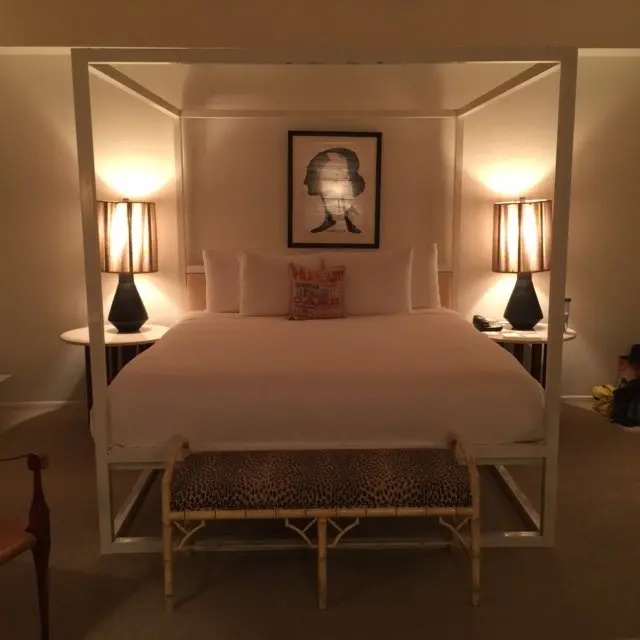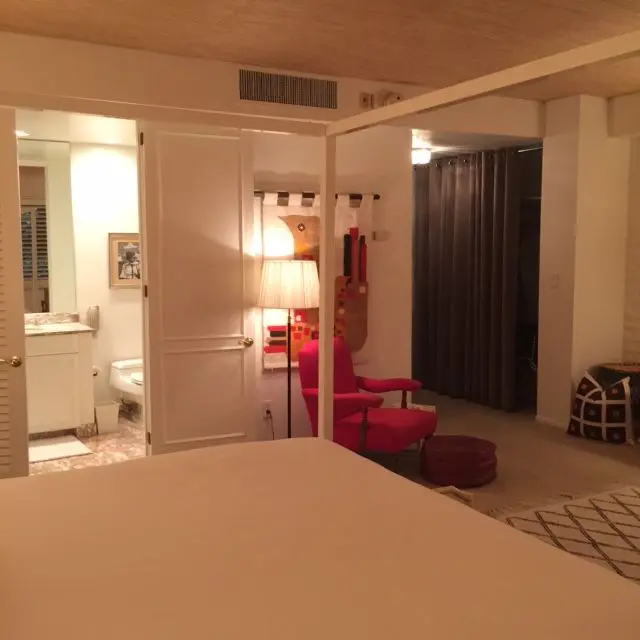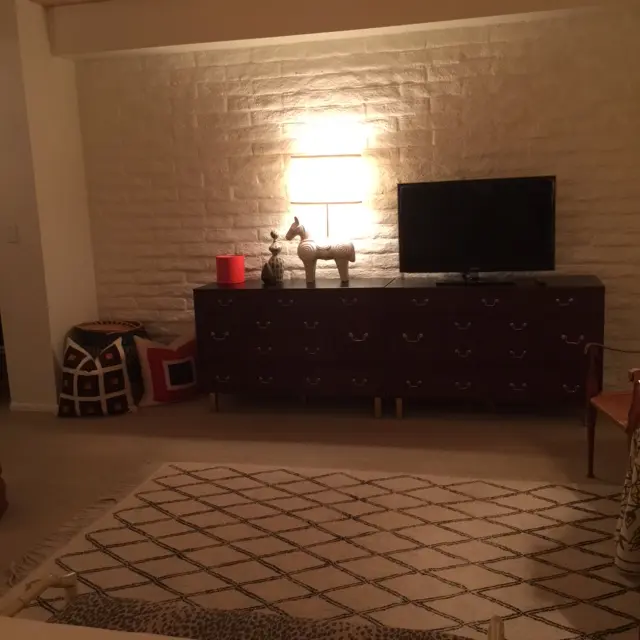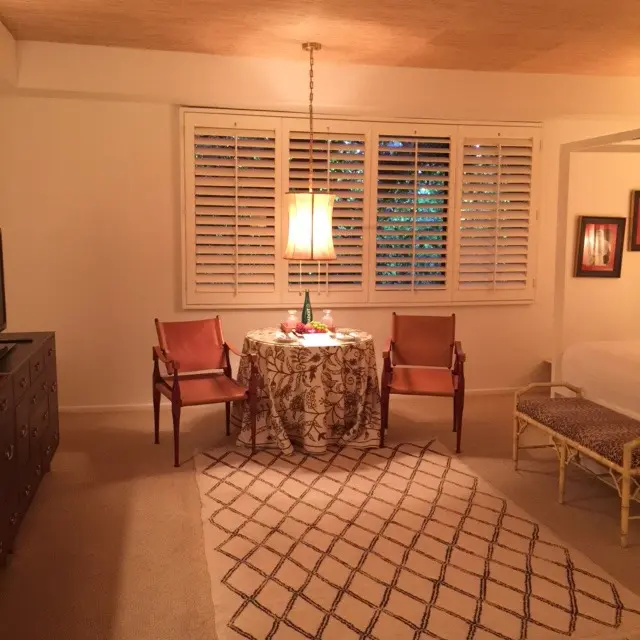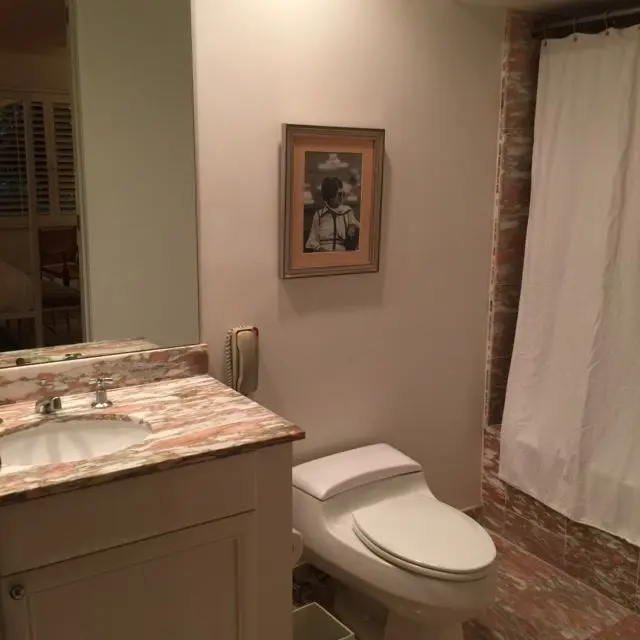 I'm ready to move in, aren't you?! One of the nights we were here we ordered room service. My husband was craving something sweet and didn't feel like leaving so room service brownie sundaes it was! Our order arrived ten minutes after placing it, and it was delicious. House keeping was on point and they offer a nightly turn down service if you prefer.
GROUNDS
The Parker is all around gorgeous. My husband and I were both in total awe of just how unique the grounds were. Of course, they are clean and well kept, but there were so many fun things to do on property. They had croquet, bocce ball, ping pong, and a giant chess board. We played everything and had a blast. They also have fire pits set up if you want to roast smores at night and hammocks for the ultimate siesta.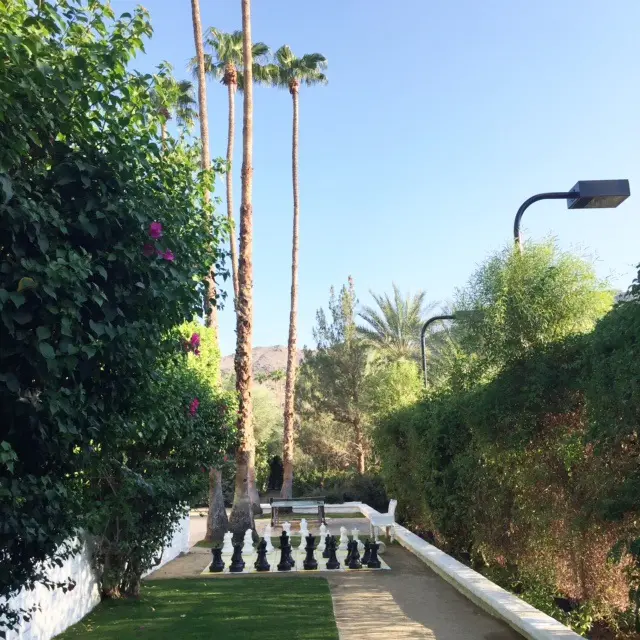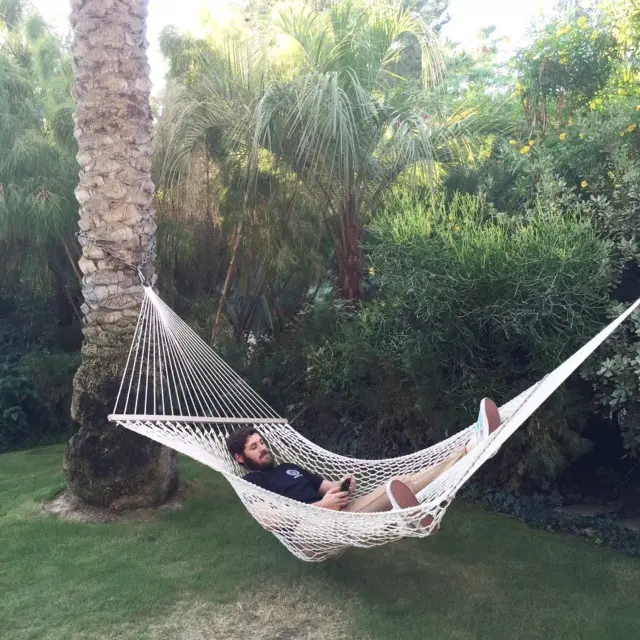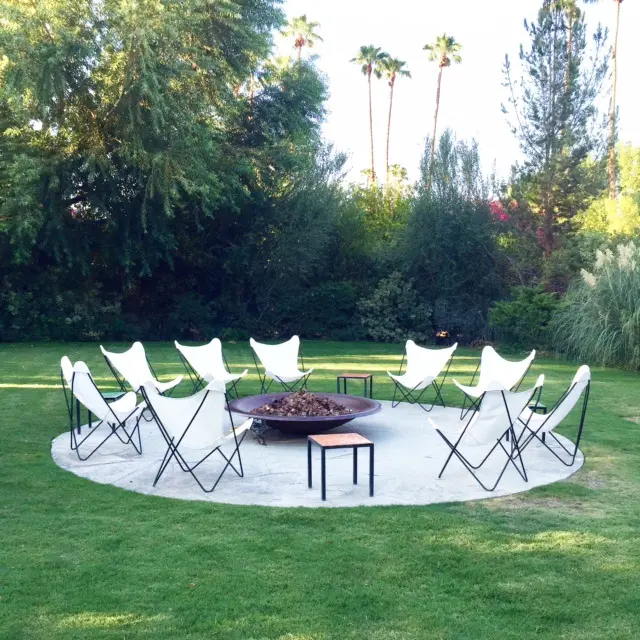 POOLS
There are two pools at the property: one of them is family friendly and the other is an adults only. The adults only pool has the option of ordering drinks and having them delivered to you. Both are great, have plenty of lounge chairs, and exceptional service. If you visit The Parker you have to get a lemonade from their Lemonade Stand. It's extremely cute, and adults will appreciate a wide variety of boozy lemonade choices. They've got regular lemonade for the kids and non drinkers (and knocked up women like myself) too. They also have hamburgers, salads, and a few other menu options if you want a quick bite.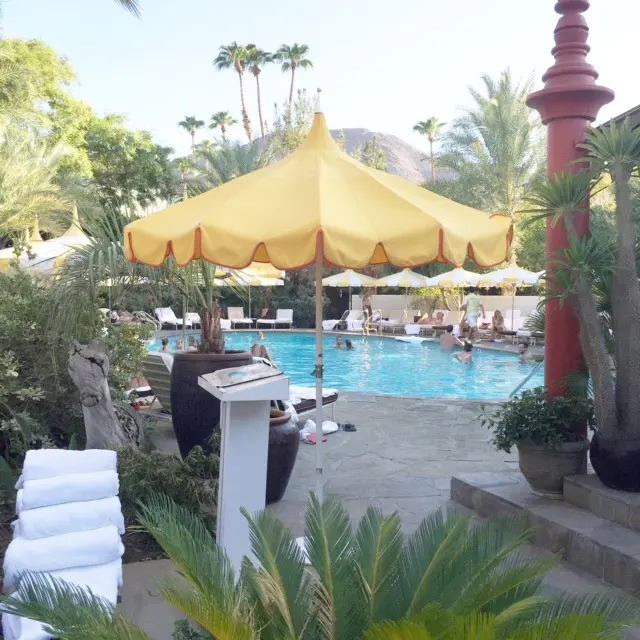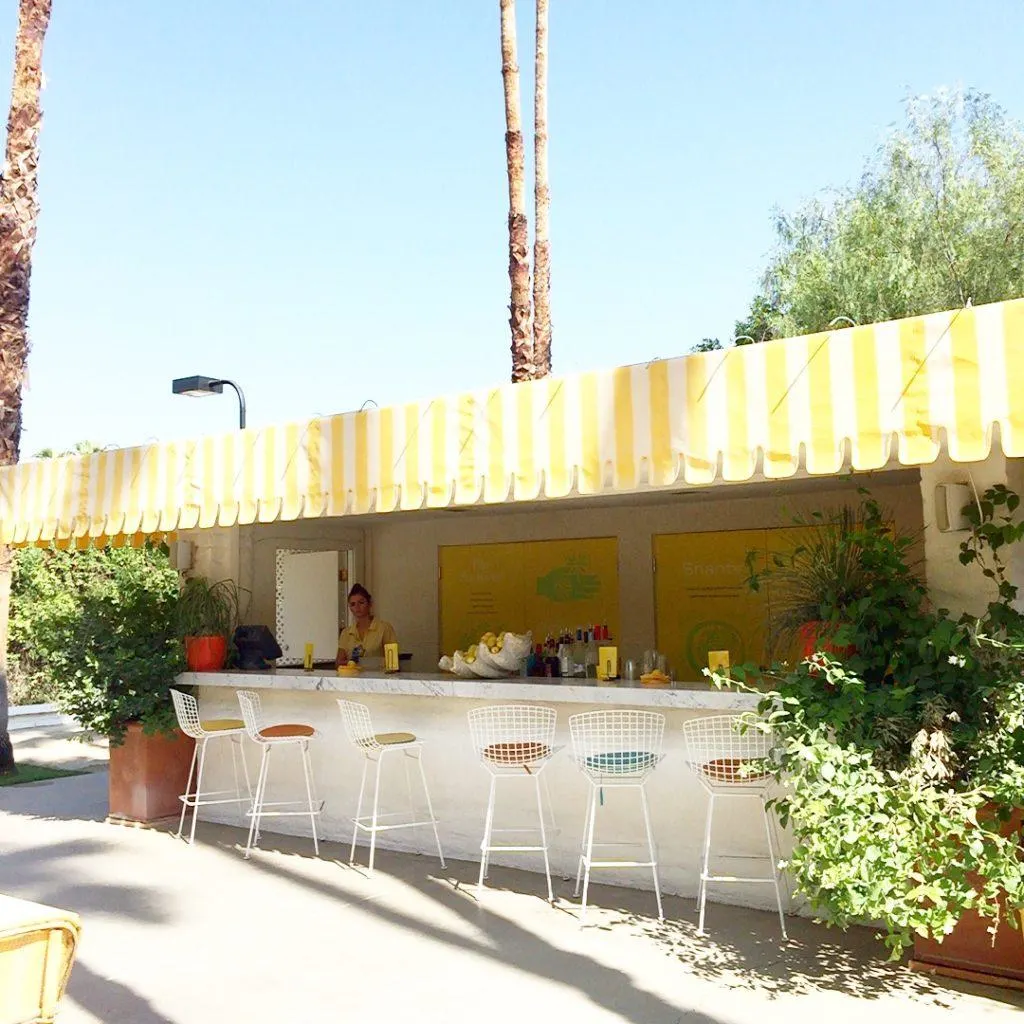 RESTAURANTS
The are two restaurants onsite: Noma's, which is a casual diner that is open for breakfast, lunch, and dinner and has fabulous options like blueberry pancakes, French toast, burgers, fries, etc and Mister Parkers is the place to go if money isn't an option and you want a fabulous steak dinner. There's also Mini Bar, inside of the lobby if you want to toss back a few drinks.
PSYC is the spa on property and it's AMAZING. Book ahead of time for a great facial or massage and treat yourself.
We had such a great time and I would definitely recommend this hotel to others. We enjoy our anniversary trips, but we both said this one was probably our favorite. The Parker Palm Springs is a luxurious gem that seems remote and hidden, like it was our own private island for the weekend. It's really in a great part of Palm Springs and close by downtown, plenty of shopping, restaurants, and grocery stores. We hope to go back again soon!
Find out more about The Parker Palm Springs HERE