Need a quiet activity? Perler beads.
Stuck at home? Perler beads.
Want to practice fine motor skills? You guessed it!
Have a kiddo with a creative flair? Hop over to Amazon now to stock up on supplies!
Basically, if you haven't the plunge into the world of perler beads, you're missing out! This craft can be a little messy, but the result is pretty fun and the options are truly endless.
So, what are perler beads? Well, they're a tiny little plastic bead that fit onto a pegboard. Because of the array of colors you can turn your collection of tiny beads into quite the variety of designs. Once the design is set you cover it with parchment paper (PARCHMENT, not wax) and fuse the beads together with heat from an iron.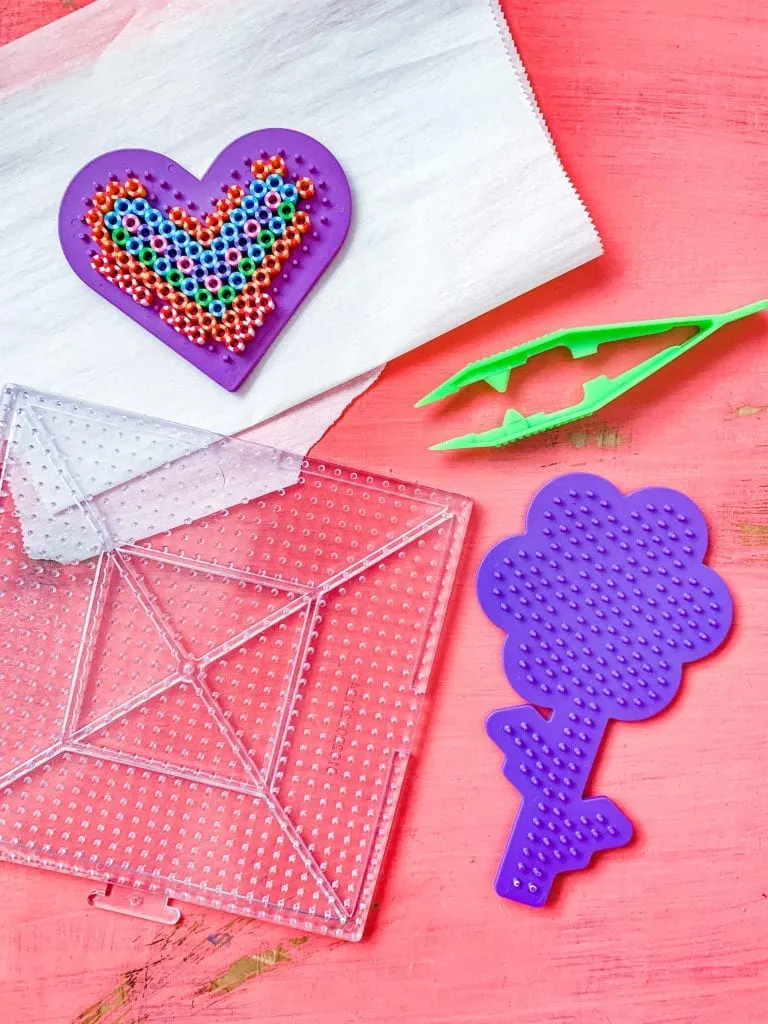 Back in the day (my day!) we had to create our own designs or try to follow patterns on the supply package. Now, Pinterest is a gold mine for perler bead designs. Anything and everything! Recently my daughter went down a Disney rabbit hole creating characters from all her favorite movies. My son whipped up some superheroes as well as Mario and Luigi and now they're working on all their favorite zoo animals. For Mother's Day I was gifted a trio of cacti!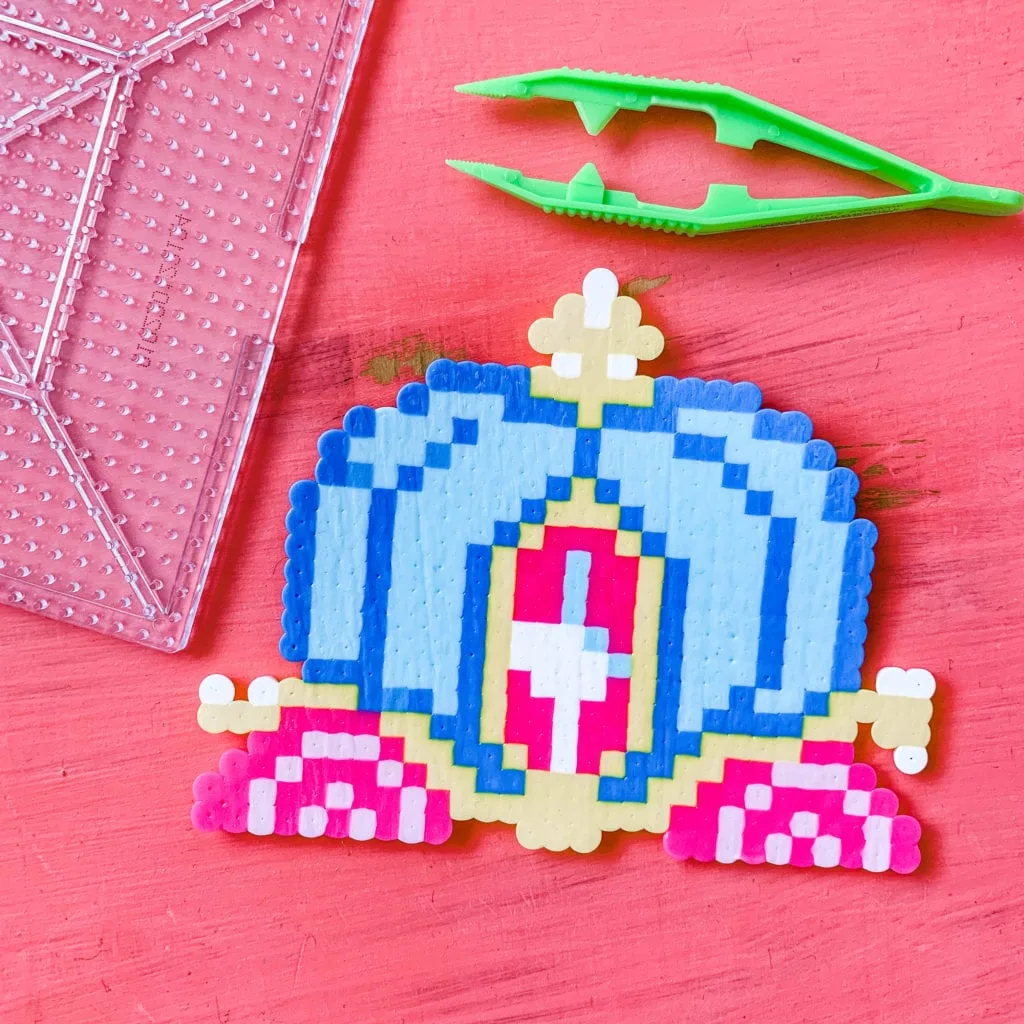 Sometimes we add magnets to the back to turn them into decor and gifts. Sometimes my kids just play with them like flat figurines. Last week my big kids made special characters for their little brothers and launched a game of perler bead hide and seek!
With perler beads, both in creation and play, the sky is the limit … pending a parent can keep up with the ironing!
And P.S., pro tip – buy the tweezers.