Moms and dads, prepare yourself to be amazed with the Veer Wagon! With the ease of a rugged wagon and the function of a premium stroller, the Veer All-Terrain Cruiser merges everything you need for a day on the go. Get ready to adventure and adventure well, this stroller wagon will take your family everywhere you need to go from birth to early elementary!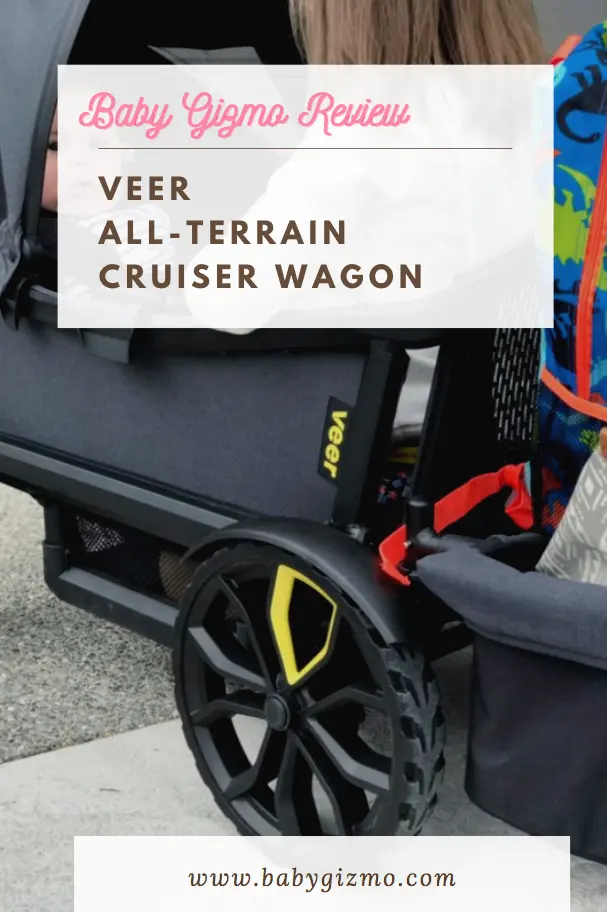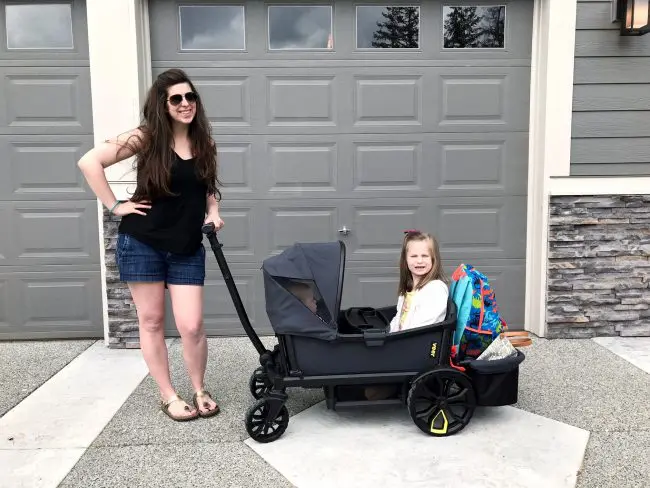 With four kids, I'm always looking for a way to pack what we need – lots of kids equals lots of gear. Plus, I need a space for my littlest ones. And sometimes my big ones too! When it comes to adventuring out and about, the Veer Cruiser acts as a stroller and a wagon and thus, fulfills ALL my needs for juggling my crew. Truly! Take a peek at this beauty and you'll see what I mean.
FAVORITE FEATURES
The push/pull handle allows you to drive it like a stroller or pull it like a wagon with the adjustable handle.
It comes with a snack tray and two cup holders, no extra cost!
It's sturdy, even when it's packed to the max with kids and stuff.
The Veer cleans up easy, these premium wheels were definitely made with families in mind as the fabric is both fade and stain resistant.
It folds in a jif and fits in my car well. The Veer stores just as easily in the garage when it's not in use.
The Veer is suitable for infants, toddlers, preschoolers, and beyond! We fit a combination of my 7 month old, 2 year old, 5 year old, and 7 year old at various times. Each of the two seats holds up to 55 pounds.

AVAILBLE VEER WAGON ACCESSORIES
Infant carseat adapter
Nap system – perfect for birth to 20 pounds
Retractable canopy
Comfort seat for toddler – especially for children 6-18 months
Foldable storage basket
Cup holders
Travel bag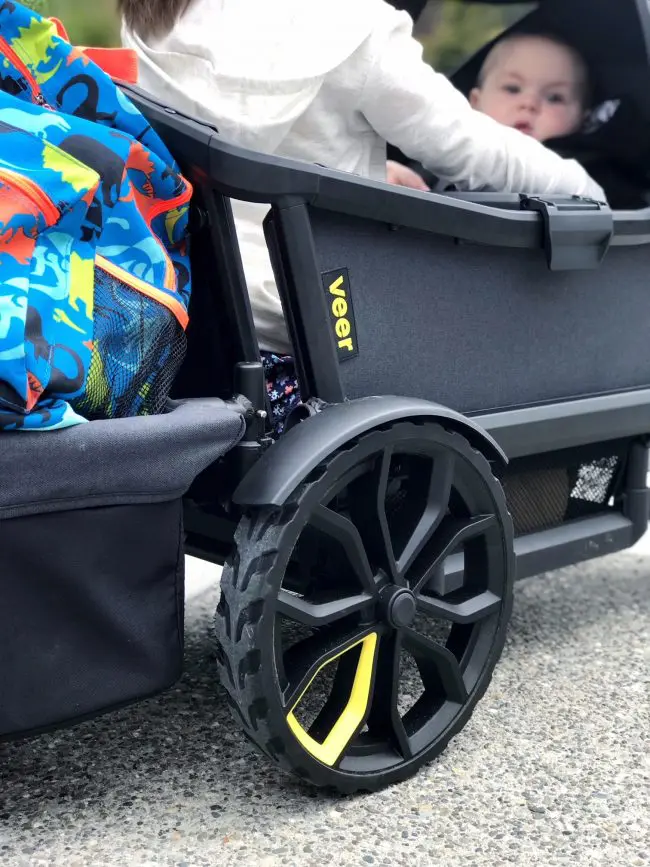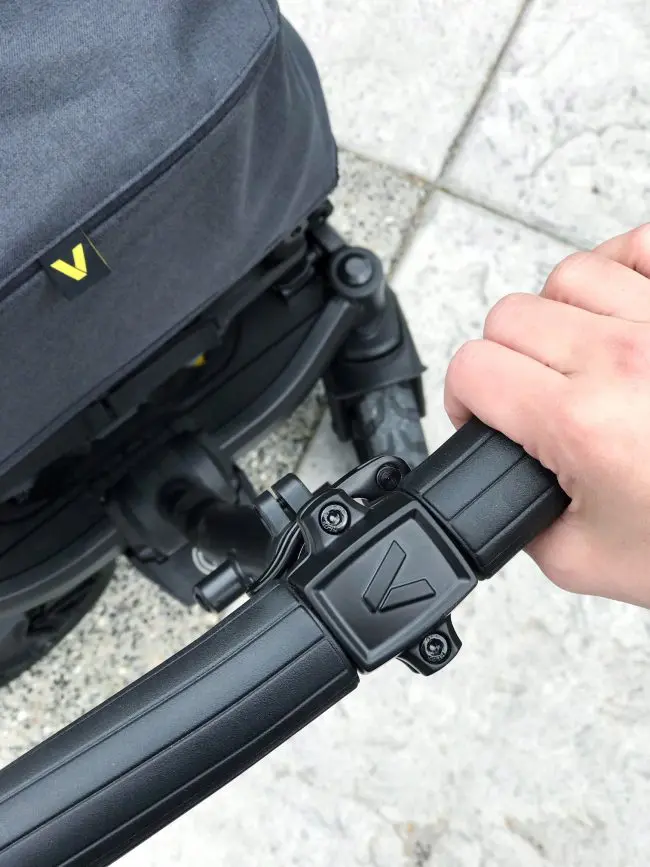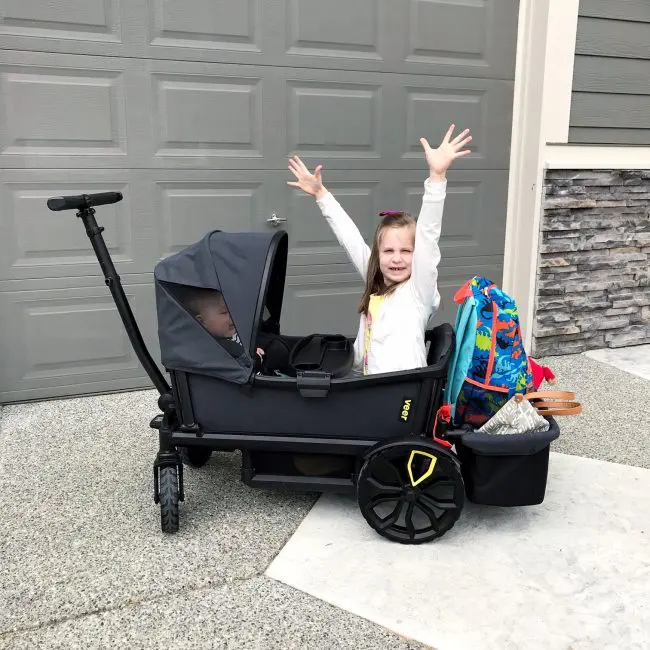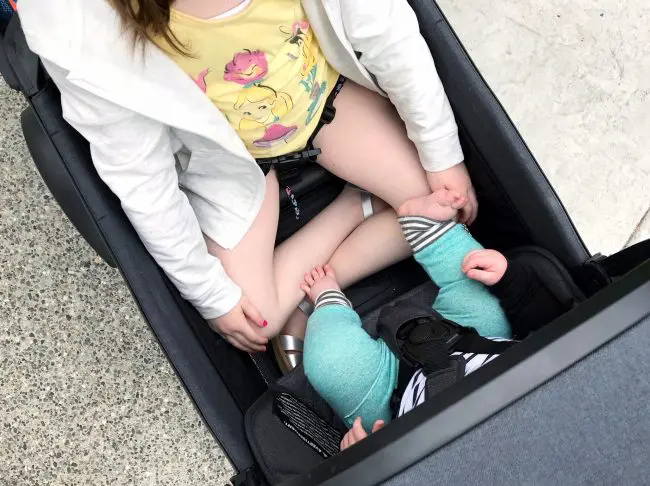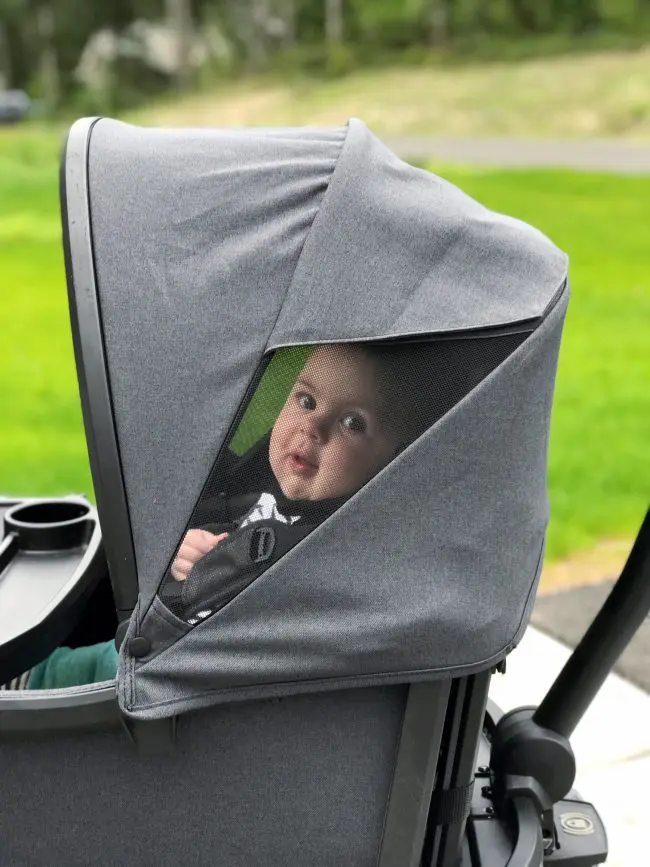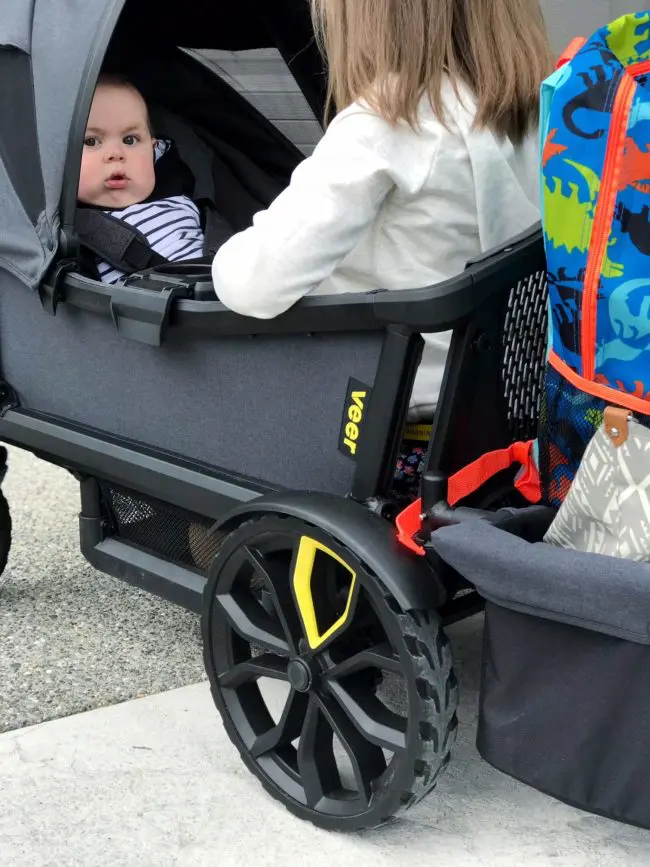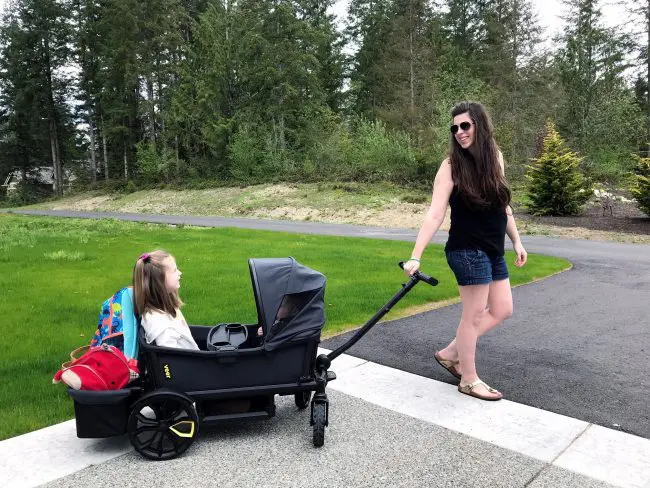 The Veer All-Terrain Cruiser is available for purchase for $599 online with free US shipping.
Follow Veer on Instagram for fabulous photos of families on the go in their Veer Cruisers! You'll love seeing all the configurations, smiles, and features of this amazing stroller wagon.