To the mom who is muddling through mental illness: I see you.
You are a mother. No matter your background, no matter your current situation, you are a mother who is NOT alone.
You cannot do everything by yourself; no one can. There's cooking, cleaning, finances, job(s), interior decorating, activities big and small, crafts, service, meal prep, exercise, socializing, mental health upkeep, physical upkeep, marriage, sex, debt, pets, school projects/homework, never-ending laundry… ALL of this piles up every day on an already incredibly important priority: keeping your little human(s) alive. There are tantrums, shoe tying lessons and imaginary scenes to explore. There are cupcakes to make, play dough to scrub from the floorboards, endless diapers to rotate and always "just one more book."
And on top of this all, you have a mental illness.
So, my dear friend, if and when you just can't today—let me.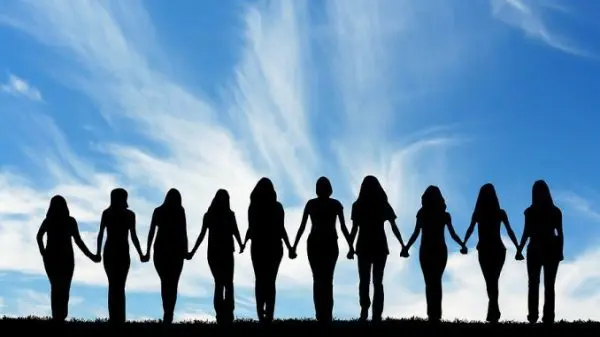 When you can't get out of bed to dress your kids and do your daughter's hair for School Spirit Day, let me.
When you see all the neighborhood mommies take their kids to the park for sunshine and picnics but you just can't follow suit so you begin to feel guilty—don't. Let me take them for you.
When you want to make your son's birthday special but your anxiety keeps you from throwing a party—let me. I'll plan it, make assignments, and invite the friends. You just focus on showing up and being present. THAT is what matters. THAT is enough.
When you can't stop yelling at your child and are aware enough to realize it's for inconsequential reasons, reach out to me. Let me give you a break to compose yourself.
When you're brave enough to schedule your therapy sessions, let me handle your childcare. Let me help you find someone to babysit or let me do it for you so you won't have to put your mental health on the back burner.
When you're struggling with crippling mom guilt and can't see all the good you've done recently—let me remind you. I'll bring the ice cream, you bring yourself and I'll provide the proof you can't ignore of what you've done right today.
Don't let me enable you, but let me lift you. Let me, because I understand.
I've been there. Parenting with a mental illness makes an already incredibly difficult job even harder. In a world where it literally "takes a village," it's surprisingly easy to forget there are good people out there willing to lend a hand with our kids. But I know how hard it is to reach out and ask for help. That's why I'm here to offer. That's why I'll send extra cookies with my kid to share at lunch with yours. That's why I'll shoot you a text when I'm thinking of you, and why I'll bring by a dinner randomly, just in case it can help (when would this not help?).
On the days when your mental illness keeps you from feeling it, I'm here to remind you of your awesomeness. None of us can get through this parenting gig alone, whether we have an illness or not. And none of us should have to. So know that you are seen, you are loved, and you can do this! But if there are days when you just can't, let me.