It's time for dinner salads. When warm weather sets in and the days are longer, I find myself wanting to be outside in the evenings instead of trapped in front of a stove cooking dinner. Before kids, dinner for my husband and I on these summer evenings was olives, wine, cheese, and maybe some crackers.
I'm pretty sure the authorities would be at my door if I tried to feed that combo to my kids, so I have to come up with other easy options that do not require much cooking. Enter dinner salads. Little to no cooking, easily deconstructed for kids, and can be made piece meal through out the day when I get a free moment.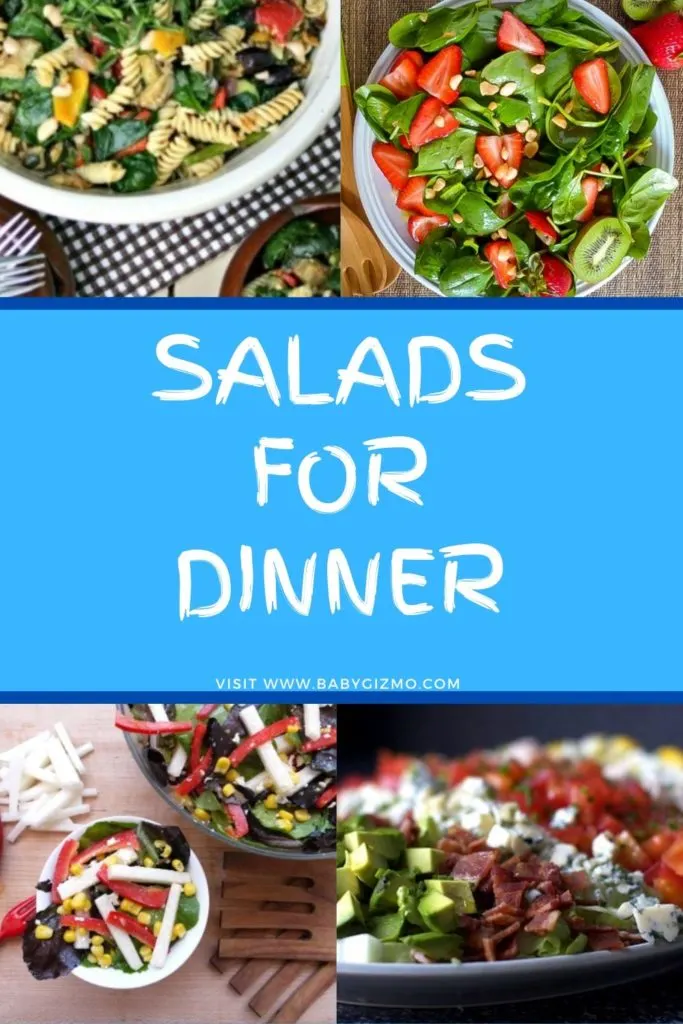 Cobb Salad
This is one of our family faves because…well…it has bacon in it. Seriously, this recipe is delicious and has a nice variety of options so everyone in the family will be able to find some combo they love. My 3 year old loves the bacon and hard boiled eggs. The 1 year old loves the blue cheese and avocado. It is also a great way to use leftover roasted chicken from the night before.
Check out this recipe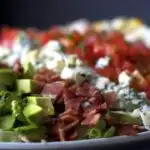 COBB SALAD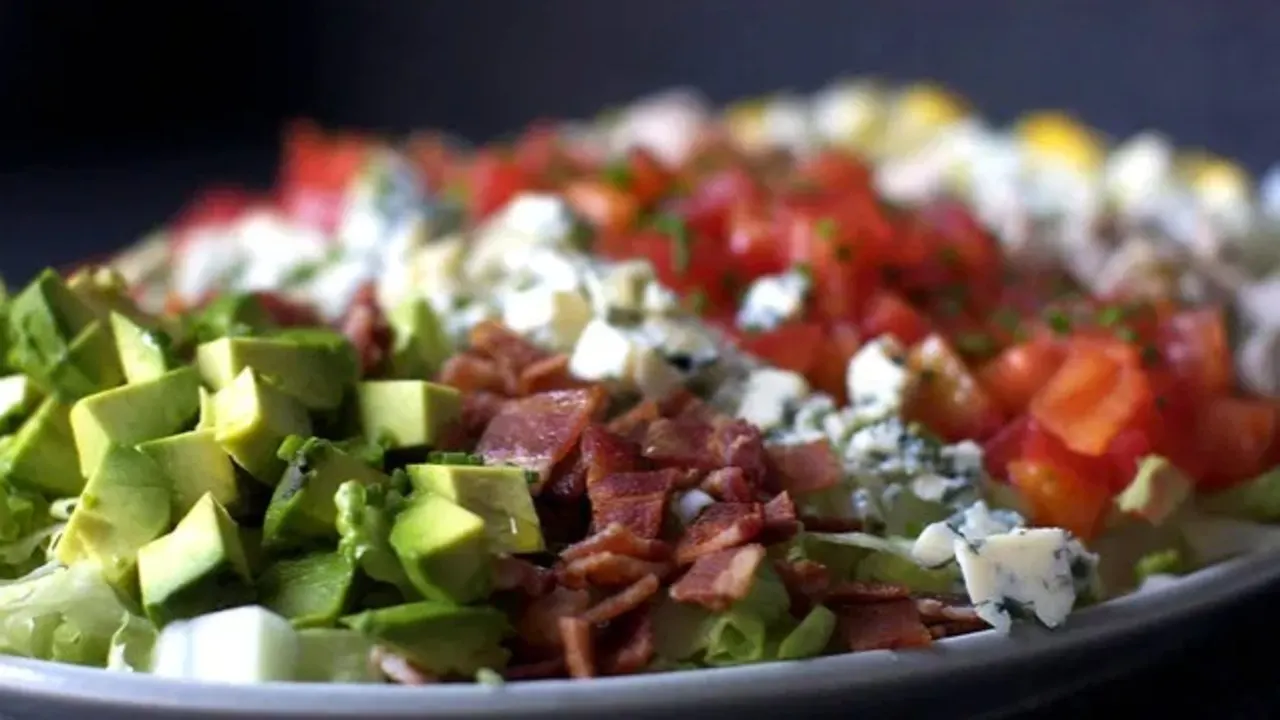 Bread Salad
Tom Douglas is a Seattle chef who makes our favorite bread salad. His is a twist on a classic panzanella salad and it is pretty much magic in your mouth. I add more bread than the recipe calls for in order to make a meal out of this.
Check out this recipe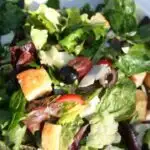 BREAD SALAD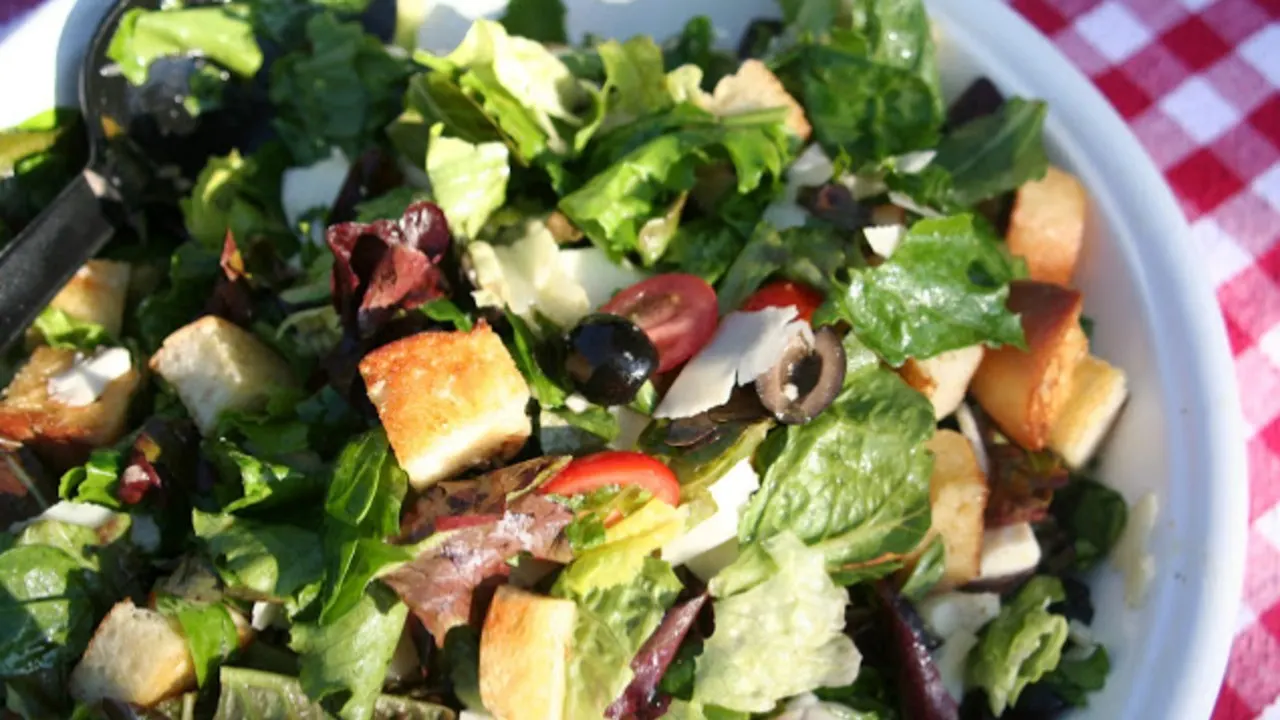 GLUTEN AND DAIRY FREE PESTO PASTA SALAD WITH SHRIMP
Now, this recipe requires some cooking, but most of it is done on a grill so I still get to be outside and happy. Because this salad is best if it sits overnight, we usually throw the veggies on the grill after we make burgers on a Sunday night and combine the salad after the kids are in bed. Monday dinner is ready with no extra work!
Check out this recipe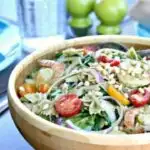 PASTA SALAD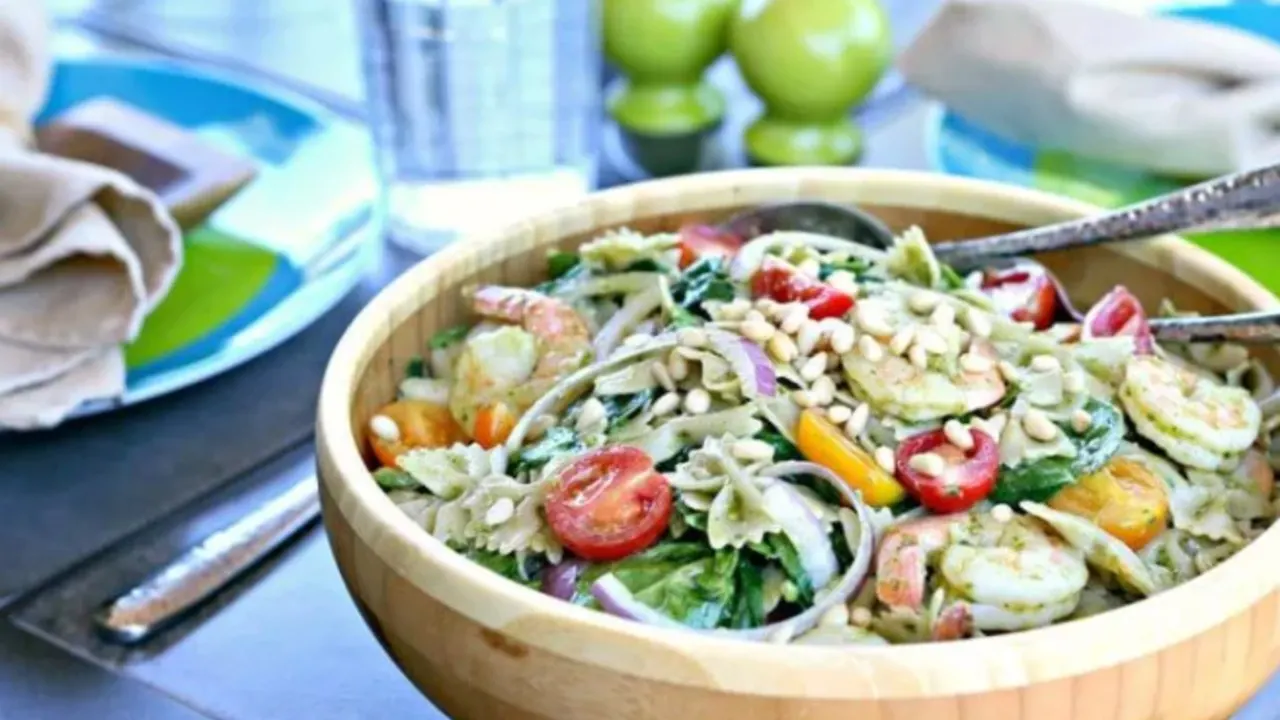 Southwestern Salad
This is a nice, light salad and is the perfect way to end a hot summer day at the beach. Jicama is one of my favorite low cost salad additions and there is something about its crispness that screams "summer!"
Check out this recipe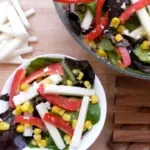 SOUTHWESTERN SALAD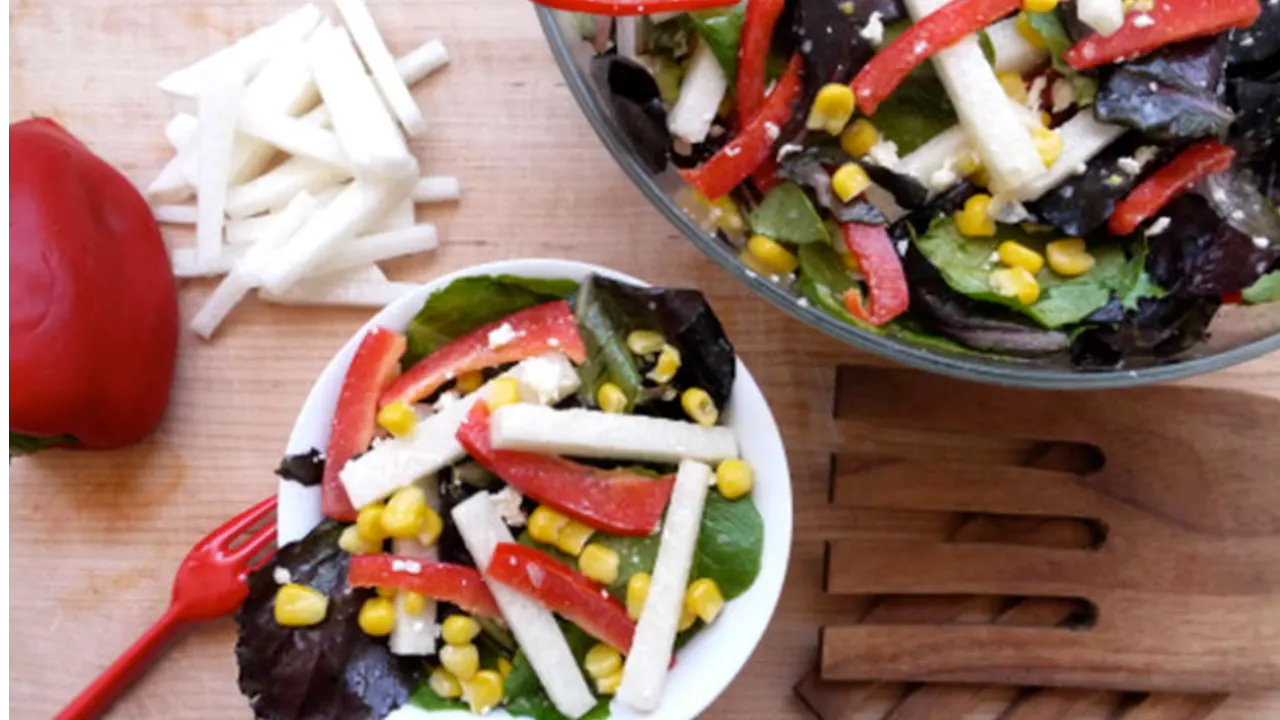 Mediterranean Chickpea Salad
Feta and I have been having a pretty solid love affair for the last 20 years. Big blocks of it stole my heart on a trip to Greece and it has had a special place in my heart ever since. This Greek Salad has plenty of my soul mate cheese and adds chickpeas to upgrade the starter into a main course.
Check out this recipe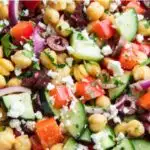 Mediterranean Chickpea Salad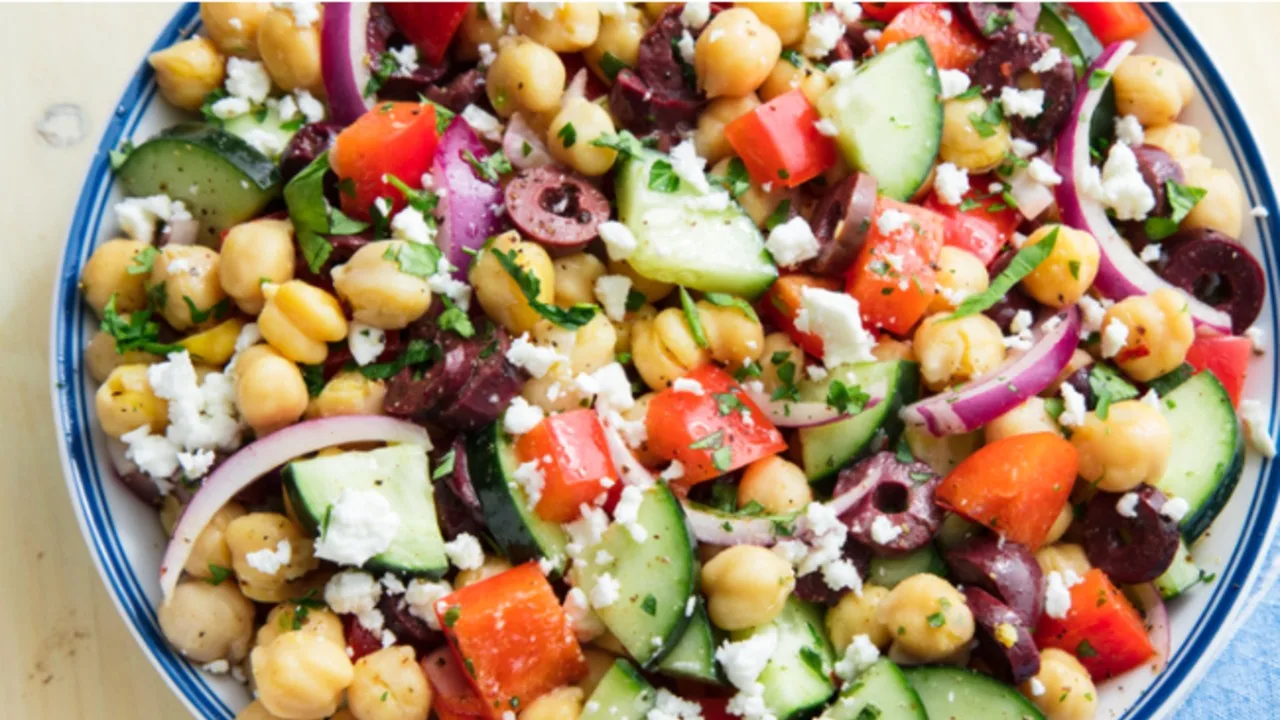 Strawberry Spinach Salad
We have shared this salad before, but it is SO worth sharing again. It is easy, delicious, and healthy. AND it gets your kids to eat spinach.
Check out this recipe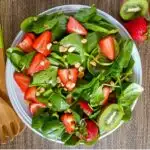 STRAWBERRY SPINACH SALAD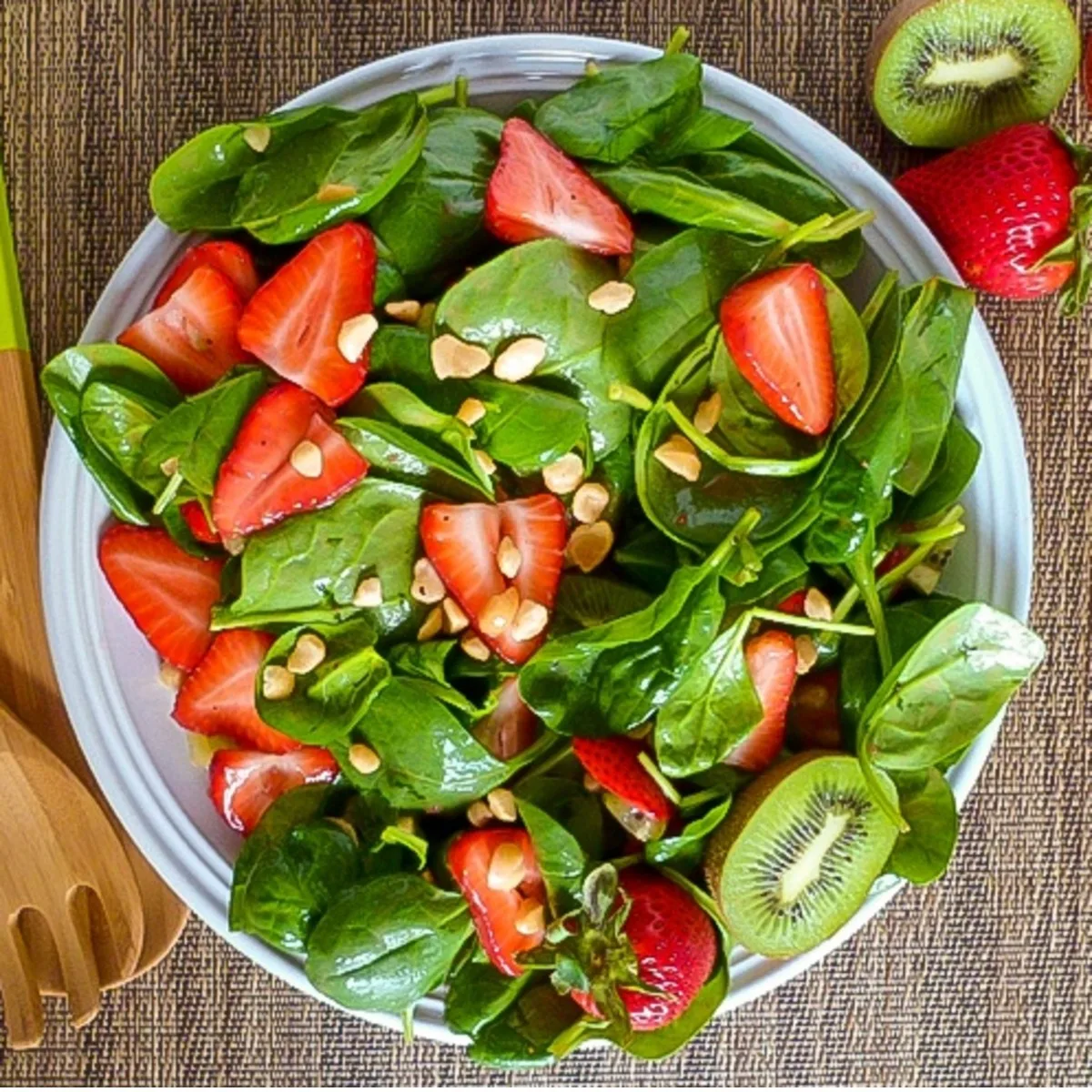 We hope you liked these dinner salad recipes. Any time you are looking for an easy dinner idea for the family that doesn't require turning on the oven, come back and choose one of these salads.
Want more recipes? We got you. Baby Gizmo Entrees.
FAQs
What are the five types of salads?
Green salad.
Fruit salads.
Rice and pasta salads.
Bound salads.
Dinner salads.
Dessert salads.
What vegetables help you lose weight?
Spinach
Broccoli
Spaghetti squash
Brussels sprouts
Green peas
Cauliflower
Sweet potato