My son requested a Star Wars themed birthday party this year.
His aunt created a "light vs. dark" cake that debuted a number of our mini Star Wars characters on top, we whipped up themed snacks, and as a privilege for his 8th year he got to watch Episode 4-6 of the original films; no more Star Wars cartoons for this big guy!
As an extra movie snack we made Wookiee Cookies and they were by far the favorite. I mean, who doesn't love Chewbacca?!? And what kids don't like to help decorate cookies?
It wasn't just the cute Wookiee Cookie design though, it was the actual cookie. OMG, these are delicious! Totally plan to mix up a batch now and then reuse this recipe during the holidays for gingerbread men.
INGREDIENTS
1 cup shortening
1 cup white sugar
1 egg
1 cup molasses
2 tablespoons white vinegar
5 cups flour
1 1/2 teaspoons baking soda
1/2 teaspoon salt
1 1/2 teaspoons ground ginger
2 teaspoons cinnamon
1 teaspoon ground cloves
Black cookie icing, the kind sold in a pouch for detailed application
White sprinkles, the larger sugar pearl size
DIRECTIONS
In a large mixing bowl cream together shortening and white sugar. Add egg, molasses, and vinegar and fully combine.
In a separate bowl whisk the remaining dry ingredients then gently fold together for that rich, gingerbread dough.
Chill dough for at least 3 hours; longer is fine.
Flour a clean surface well and roll out the chilled dough to about 1/4 inch thick. Use a gingerbread man cookie cutter to cut your shapes and place on a greased or parchment lined cookie sheet.
Bake for 375 degrees for 10 minutes.
Allow to fully cool before decorating with the iconic Chewbacca look! Then, snuggle up with some popcorn, a Star Wars film, and a delicious Wookiee Cookie!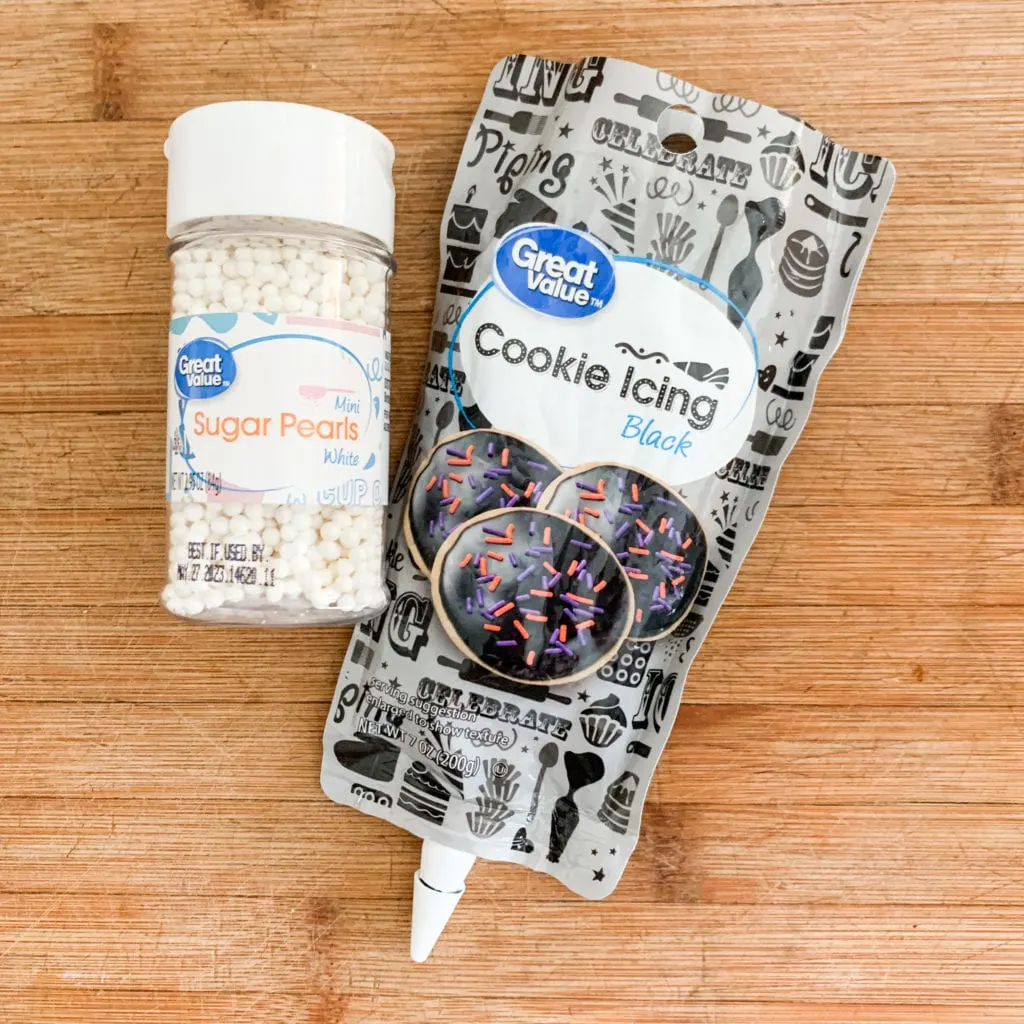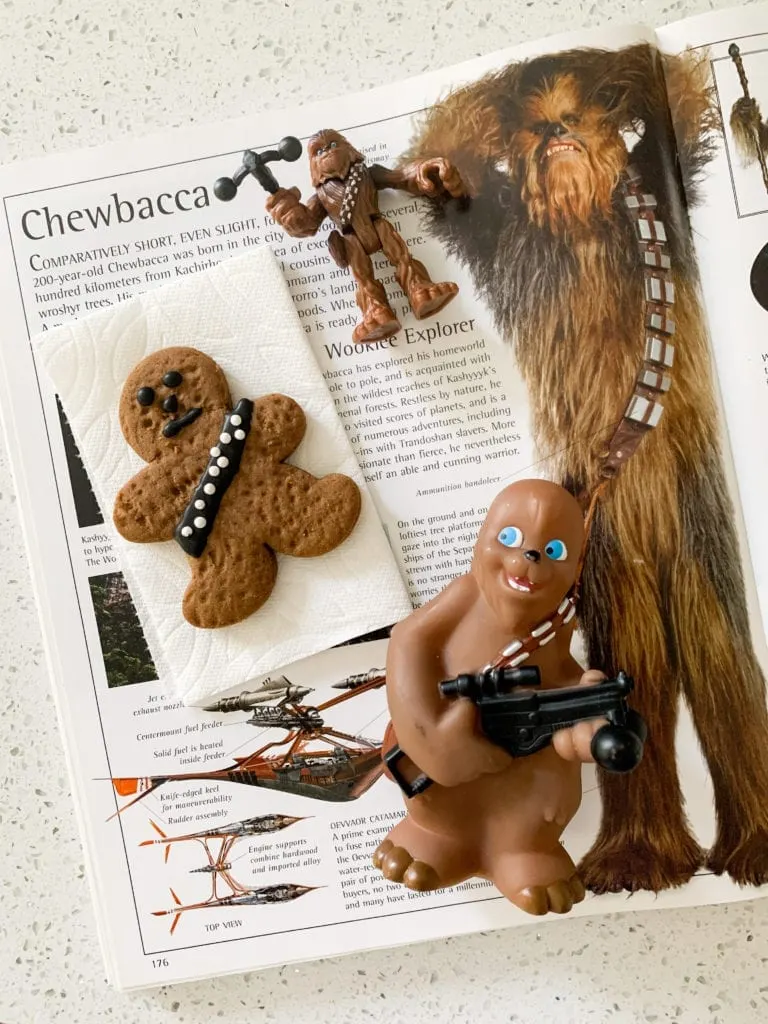 Happy baking! May the force be with you!