Tips On Being A Frugal Mom
Between paying bills, buying groceries, and keeping her family clothed, moms are always looking for new ways to stretch a dollar. A frugal mom has to get creative with her family's income! So here are some tips for you on how to be a more frugal mom!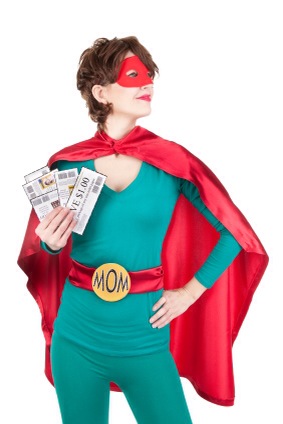 – Sell your gear. If you're looking to make money, sell the clothes, shoes, strollers and other baby gear your kids have grown out of on places to local moms by finding mommy groups in your area. You can also sell things on ebay or Craigslist.
– All natural cleaning products. Use vinegar and baking soda to clean the majority of your surfaces at home to save money on cleaning products at the store. Those can be expensive!
– Save money at home. Not just good for your pocket, but good for the environment too: remind your family members to switch off water and lights as soon as they're not needed anymore.
– Landline not needed. How often do you use your landline phone anymore now that everyone has a cell phone? Do away with your home phone to save money each month.
– Become a couponer. Get the Sunday paper and use coupons to save a whopping amount next time you check out.
– Make more homemade food. Homemade is usually always cheaper than store bought already prepared food.
– Shop online. Shopping online saves you gas money and you can always look up places like RetailMeNot.com to save a further discount!
– Shop in bulk. Although places like Costco have a membership fee, they can also save you money in the long-term when you choose to buy in bulk.
–Buy generic. Generic brands are basically the same as store brands (read the labels next time you're in the grocery store if you don't believe me) and are always cheaper.
– Save clothes. If  you're planning on having more children so they can wear hand me downs and you won't have to do much shopping or spending next time around.
– Host a garage sale to sell unwanted items and make a pretty profit. This will also help declutter your home of things you don't need anymore.
– Switch to a less expensive cell phone plan. Companies are always changing their current deals so shop around and see if you can get a  better rate.
– Eat out less. Guilty of eating out all the time? Cook a nice meal in the comfort of your own home instead. Spending 20 minutes once a week creating a meal plan saves you time figuring out what to make each day, and money at the grocery store buying unnecessary things!
– Set a budget. One of the best and most helpful things you can do to save money is simply setting a budget. This also helps to see where you're spending the most money. Spending more than you thought on going out? It's time to find out.
– Use cash. For most people, it's harder to spend cash than it is to swipe a card. Give yourself a set amount you can spend in cash each week or month, so you can't overspend.
– Do it yourself. Painting your house, cooking dinner, party prep, whatever it is that has to be done, see if you can do it yourself first.
What frugal tips do you have to share with us? Leave us a comment and add to the list!