Between paying bills, buying groceries, and keeping her family clothed, moms are always looking for new ways to stretch a dollar. A frugal mom has to get creative with her family's income! So here are some mom tips for you on how to save money and put yourself on an easy budget!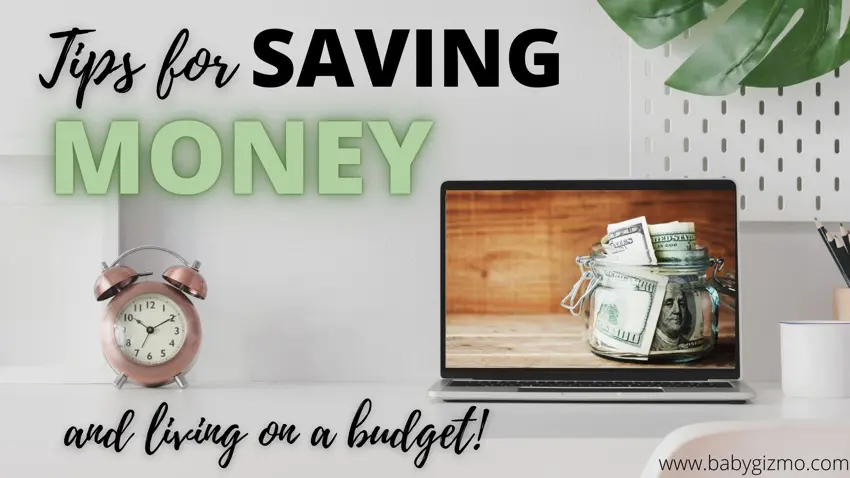 Sell your gear
If you're looking to make money, sell the clothes, shoes, strollers and other baby gear your kids have out grown on places like Facebook Marketplace or to local moms in mom groups in your area. Let's face it, most of your kids' gear, shoes and clothes has plenty of life left and is just waiting to be enjoyed by another family.
It's as easy as taking a few photos and listing your items online. You'll be surprised on how quickly some things sell. Don't want to meet people or have them come to your house? No problem. Facebook Martketplace now does shipping, so not only does it prevent the meet-ups, but it widens your net for potential buyers substantially.
All natural cleaning products
Maybe you are looking to save money AND use less chemicals around your house? Consider switching to all natural cleaning products. One great idea is to use vinegar and baking soda to clean the majority of your surfaces at home. This not only will save you boat loads of money on cleaning products but also cut back on the chemicals you are spreading around the house.
Save money at home
This may be a no-brainer and yet one of the hardest things to do. It's not just good for your budget, but good for the environment too. Remind your family members to switch off water and lights as soon as they're not needed anymore. Since many times kids are the culprits to leaving lights on, it might be time to get creative to incentivize them to help out? We started a great money-based program with the kids to get them to turn lights off. Yes, I have become my mother.
Become a couponer
Yes, the Sunday paper is still a thing. It's not the most popular thing but it's still available and is stocked with good, old, cutout coupons. Get the Sunday paper and use coupons to save a whopping amount next time you check out. An even better idea, is to get with the digital times and maximize your use of digital coupons. There are plenty of coupon websites for printable coupons or scannable coupons as well.
Also, make sure to check which days your grocery store has "double coupons". Some have it every day. Some reserve it for one or two days during the week. Those are the days to use your coupons.
Sign up for extra programs your store is offering to save money as well. Still don't have a Red Card from Target? Now is the time to get one. Are you using Target Circle to the maximum benefit to save money? Now is the time.
Make more homemade food
Sure it's easier to grab a pre-packaged bag for dinner but it's also the more expensive way. Homemade is usually always cheaper than store bought, already prepared food. We are all spending a lot more time at home, so take this time to dig out the recipes and get to work.
Discount Shopping online
Yes, we are all shopping online right now thanks to the coronavirus. Normally , shopping online saves you gas money but are you maximizing your savings by doing a few extra searches?
Every time you are getting ready to checkout online, do a quick online search for promo codes and coupon codes. It's as easy as googling the "name of the online store + promo code" or "name of the online store + coupon code". You'll be surprised how often an additional discount comes up that you didn't know about.
If you are online shopping, you MUST get an Rakuten account. Rakuten is a super simple, free way to earn a percent back on your online purchases. Here's how it works … say you plan to order from Target online (or any other online retailer). First, go to Rakuten, search Target (or your chosen store), click the "Shop Now" link and you'll be automatically redirected to the store's site. Shop as normal and earn a percent back via check each quarter. I've been a Rakuten gal for years and to date have earned $446 back from online shopping!
Shop in bulk
Although places like Costco, Sam's Club and BJ's Wholesale Club have a membership fee, they can also save you money in the long-term when you choose to buy in bulk. Shopping in bulk is great for all your non-perishables and food items that your family uses a lot. Peanut butter and frozen berries for smoothies are two of our go-to bulk items because the sheer amount my family uses on a weekly basis.
Buy generic
Generic brands are basically the same as store brands (read the labels next time you're in the grocery store if you don't believe me) and are always cheaper.
This doesn't mean you have to buy everything in generic (we're not judging that you want the REAL Oreos!) but there are many household items and food items that you won't be able to tell the difference between the name brand and generic brand. Why? Because many times they are the EXACT same thing but with a different label and a more expensive price tag.
Save clothes
If you're planning on having more children, save their clothes and shoes that still have wear left in them. Wait to sell all their outgrown items (like we suggested in tip #1) until your youngest has used them.
Repeat after me: Hand me downs will not scar my children. It's true. If your kids are a few years apart, pack away the clothes and shoes that are outgrown in large, well-labeled plastic containers and wait until you need them again. This will save you so much time and money when your next child gets to that size.
Make the Switch
Take a look at your cell phone and TV plans. Are you in a cell phone plan that you don't need? Are they charging you for more than you are using? Switch to a less expensive cell phone plan. Or sometimes it's better to just switch cell phone carriers completely if you are not under contract.
Companies are always changing their current deals so shop around and see if you can get a better rate.
What about your TV plans? Are you paying too much for cable? Are you paying for TV channels that you aren't using? Did you sign up for a free trial only to forget about it and pay each month? Take a hard look at your TV watching habits and starting cutting the things that are you aren't using. If you only got Showtime because you used to watch Shameless, it's time to cancel. You can always turn it on later when a new show comes up.
Eat out less
Guilty of eating out all the time? Cook a nice meal in the comfort of your own home instead. Spending 20 minutes once a week creating a meal plan saves you time figuring out what to make each day, and money at the grocery store buying unnecessary things! We have a great How to Meal Plan article to take you through the process step by step. It's a lot easier than you may think.
Set a budget
One of the best and most helpful things you can do to save money is simply setting a budget. This also helps to see where you're spending the most money. Spending more than you thought on going out? It's time to find out. You can even start teaching your kids to budget with a Greenlight Debit Card.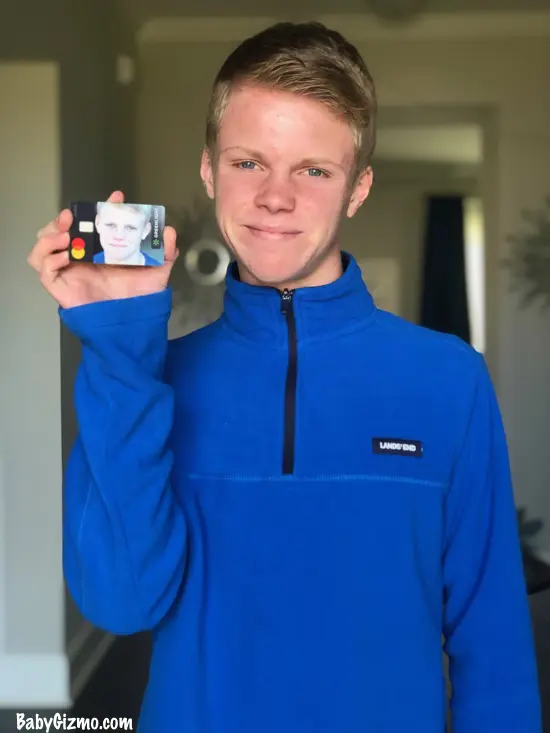 Do it yourself
Painting your house, cooking dinner, party prep, whatever it is that has to be done, see if you can do it yourself before hiring someone. Mr. Gizmo is notorious in our neighborhood for doing all his own work. Find out from Mr. Gizmo how to make DIY Beds for the kids' bedrooms, lays you own sod, build a barn door, build your own built-in cabinets, and even build your own BBQ Island.
What frugal tips do you have to share with us? Leave us a comment and add to the list!