I love hearing birth stories! There's nothing cooler than hearing how a woman became a mother, whether that was from birthing their child from their own body or through adoption, surrogacy, or fostering. It's so amazing how different each woman's experiences can be, ranging from everything going perfectly to dealing with disappointment when it doesn't.
Birth stories can be so encouraging, empowering, and beautiful and I know I'm not the only one who enjoys hearing them. So here are my top three favorite places to find uplifting birth stories:
The Birth Hour Podcast: I love this podcast because not only does the host share each episode with a real mom who tells her authentic birth story, but they also share "pregnancy and postpartum struggles, triumphs and resources!" You can visit their website HERE and/or listen to The Birth Hour via iTunes, Stitcher, Google Play and other podcast directories.

Birth Becomes Her: Unique from the perspective of birth photographers, this website has beautiful stories from women all over the world. Check out their amazing birth videos, not just the stories shared on their blog! Like what you see? The website even helps you connect with a birth photographer near you if you need one.
BirthTUBE (Facebook group): I actually found out about this Facebook group from the Birth Hour Podcast. One episode of that podcast is about a mother live videoing her labor and delivery on Facebook and how that led to this unique group that allows moms to do the same. It's the perfect place for expectant mothers to go and ask questions and see examples in real-time of strong women giving birth in many different ways.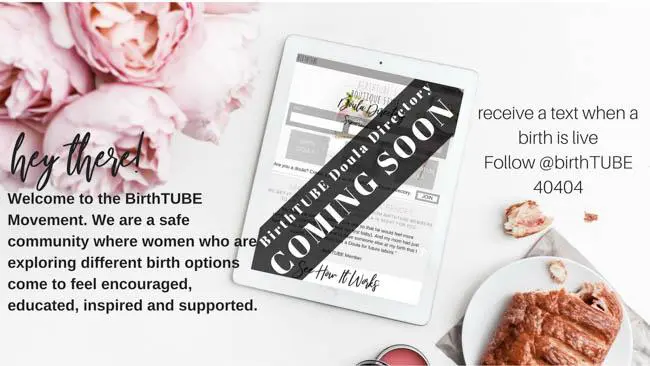 As you listen, just remember that it's quite common for a birth to turn in an unexpected way. Not every woman enjoyed her birthing experience and some are downright traumatic. While these stories also have their place, because it's important to be well informed in a wide range of possibilities (even the ones we hope we never personally face), be careful with your tender emotions. Especially if you're a new mom, listening to what you may deem a "horror" birth story can have the opposite effect on you, making you worry and stress more than necessary.
Want to share your birth stories with us? Leave them in a comment below! We'd love to read them all!