Yesterday we brought you delicious Valentine's Day cupcakes, and today, we're bringing you the best Valentine's Day Cookie Recipes! Let's face it, the day of love is just an excuse to eat sweet treats. These scrumptious and festive cookie recipes are sure to be big crowd pleasers, and most of them are easy enough to have your kids help you in the kitchen.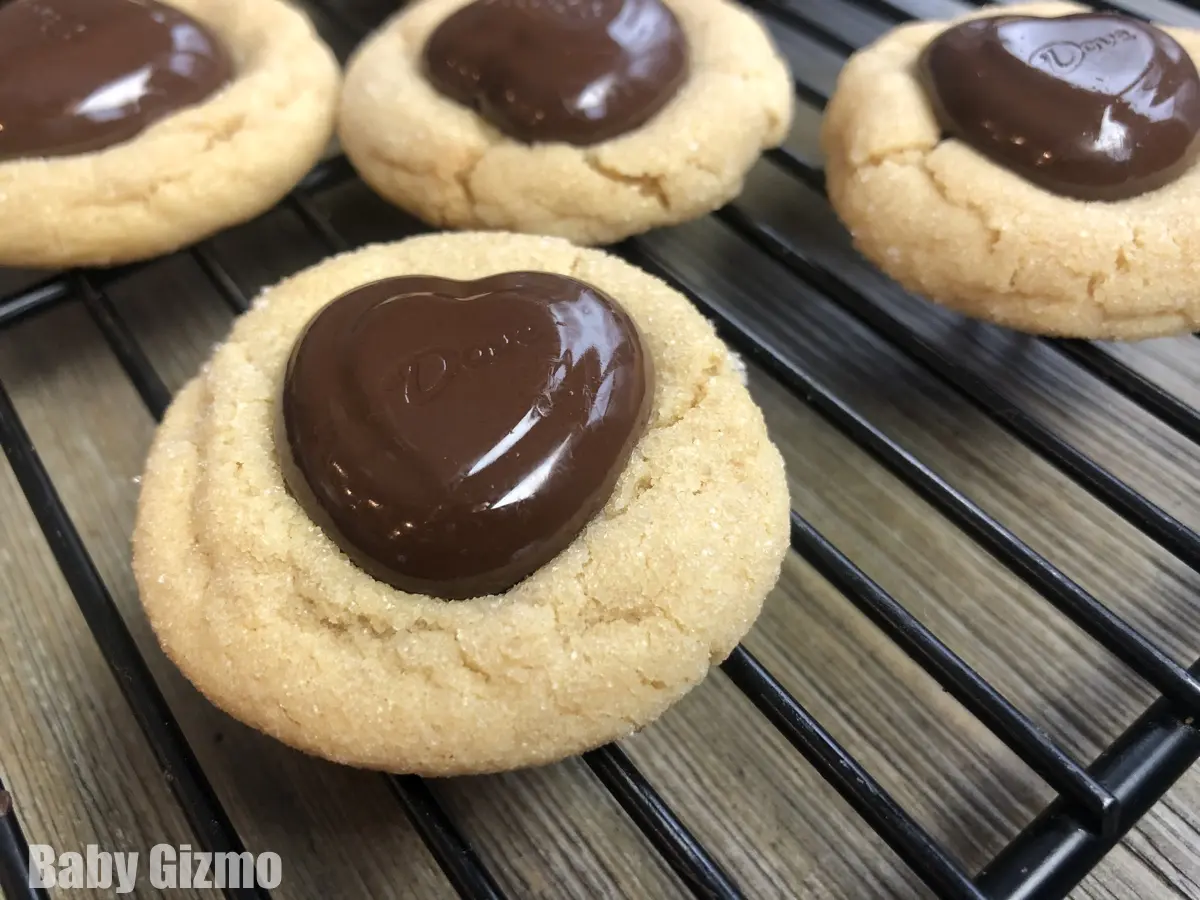 Chocolate Heart Peanut Butter Cookies
This is a super simple recipe that your kids could help with. Baby Gizmo shows us how to whip up peanut butter cookies and then press a chocolate heart in the center once they've cooled.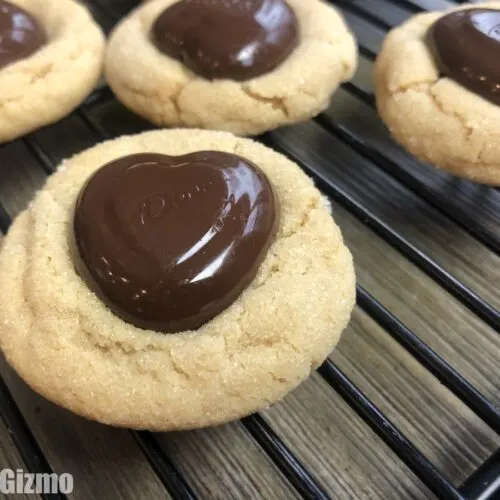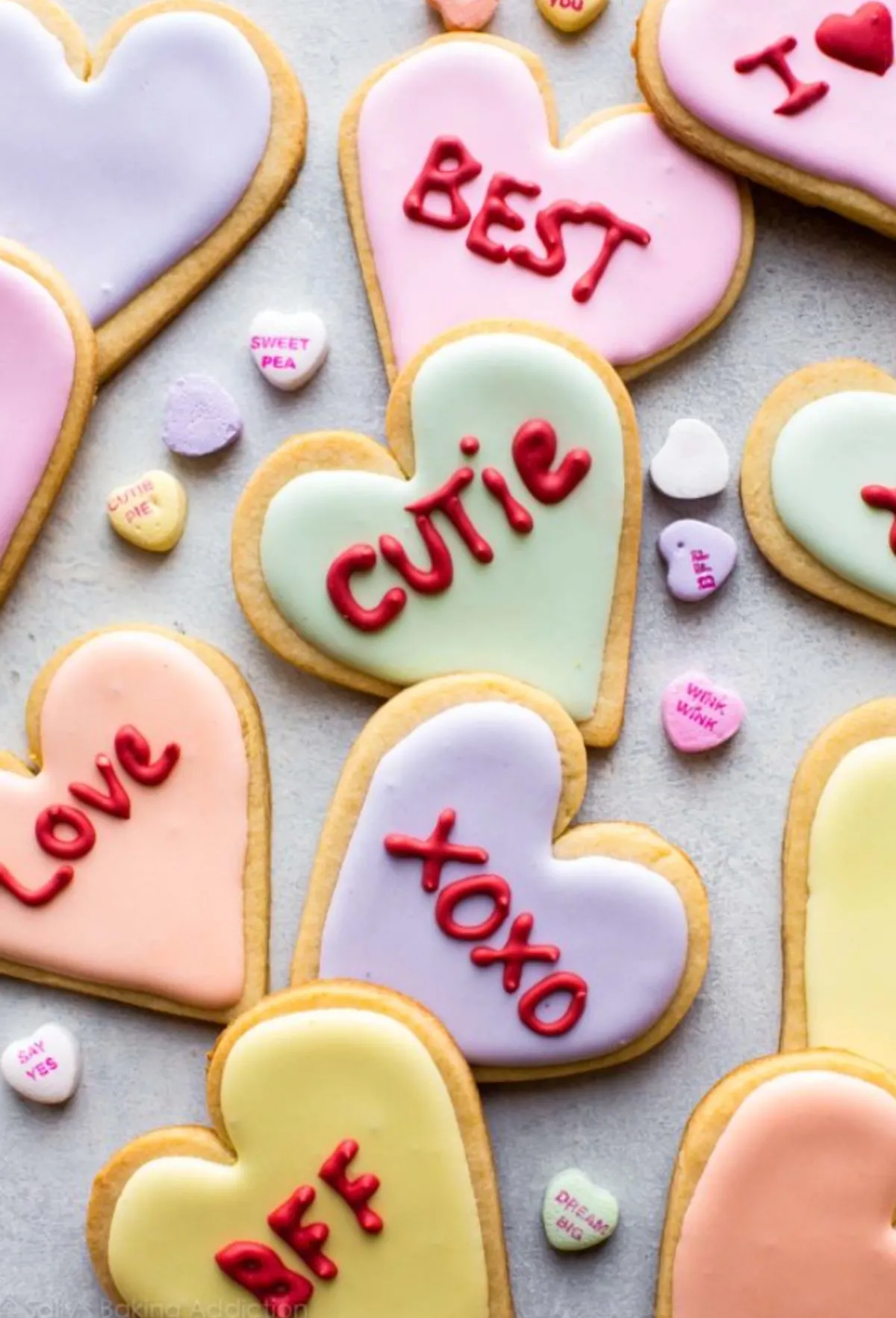 I love this idea from Sally's Baking Addiction because it allows for creativity! Bake sugar cookies, frost them with icing, and decorate them however you please!
Valentine's Day Heart Sugar Cookies
We can't make Valentine's Day heart sugar cookies without cute little sayings on top!
Check out this recipe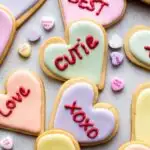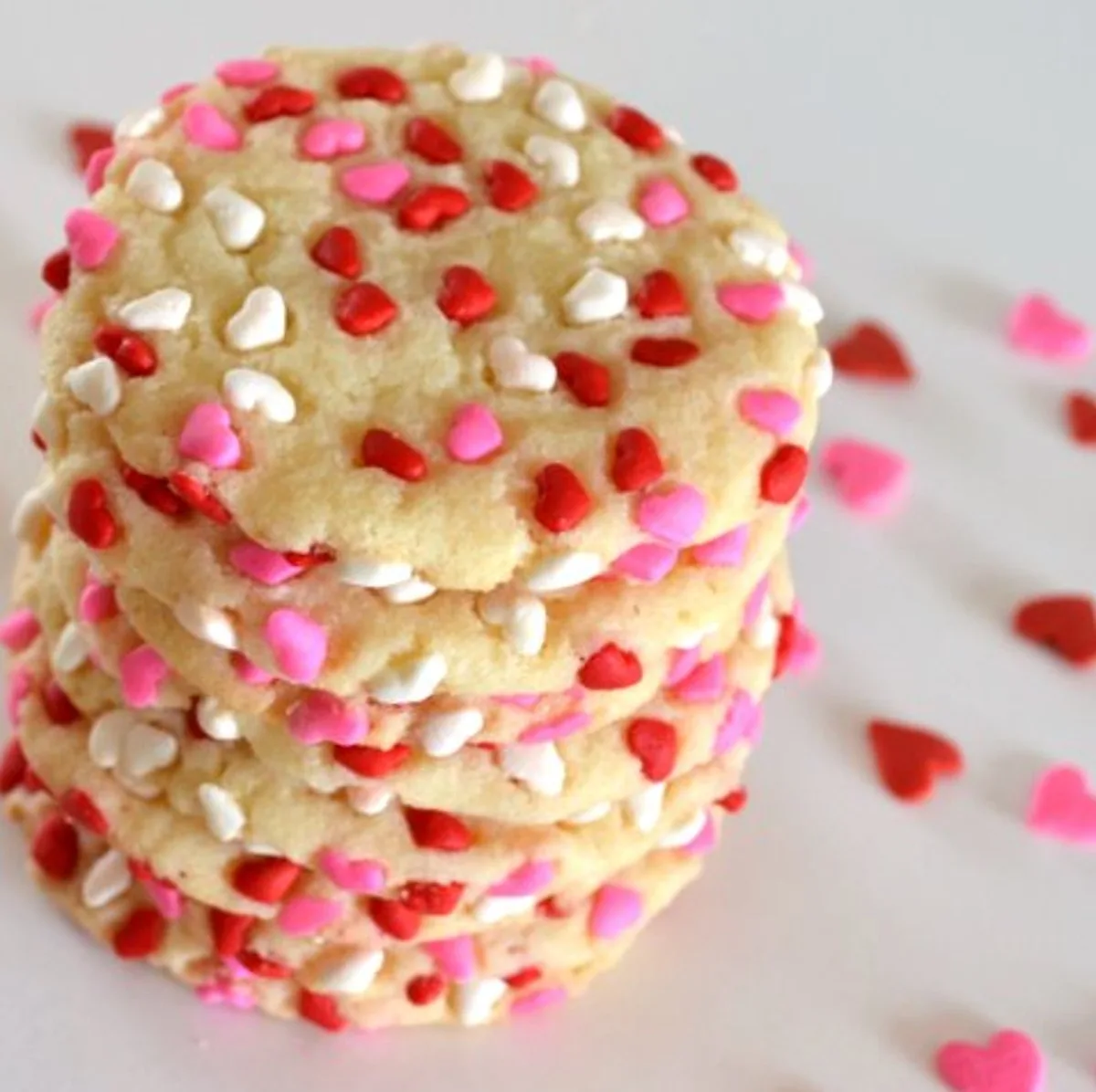 These fabulous cookies from Stop Looking Get Cookin are easier than they look- all you need to do is bake a basic sugar cookie and roll the dough in your favorite pink and red sprinkles!
Easy Valentine's Day Cookies
Seriously, the easiest Valentine's Day cookies you'll ever make!
Check out this recipe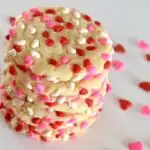 Strawberry and White Chocolate Cake Mix Cookies
These strawberry and white chocolate cake mix cookies from Mom On Time Out only call for a few ingredients and are loaded with white chocolate chips and Valentine's Day M&M's!
Strawberry and White Chocolate Cake Mix Cookies
Super moist and delicious Strawberry and White Chocolate Cake Mix Cookies! This recipe uses a SECRET INGREDIENT for the moistest cookies EVER! So pretty and pink! Perfect for Valentine's Day, baby showers and more!
Check out this recipe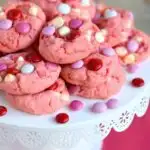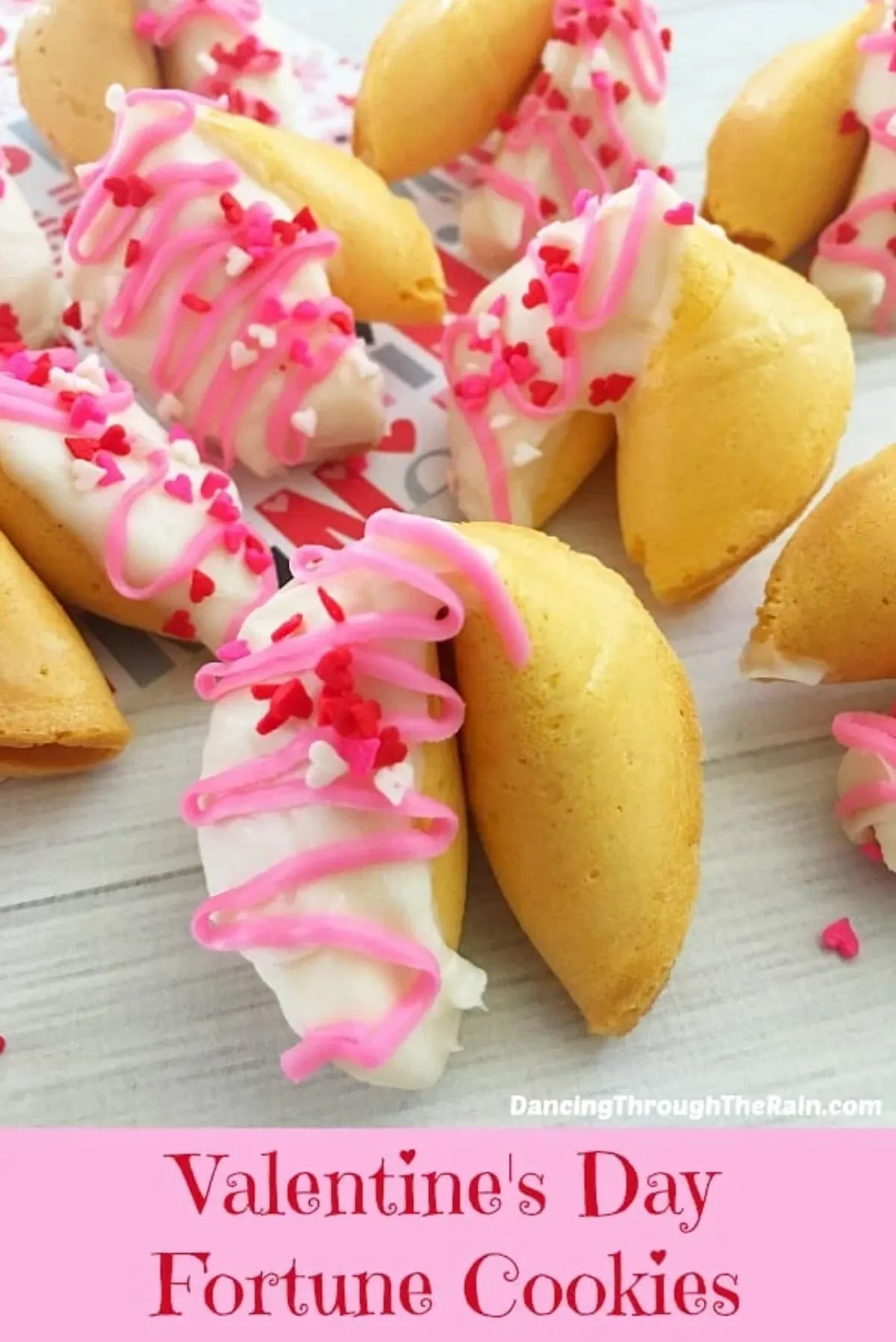 How clever are these fortune cookies from Dancing Thru the Rain?! Dip fortune cookies in dyed white chocolate and sprinkles for a Valentine's Day spin. You can even write your own fortunes for extra fun personalization.
VALENTINE'S DAY FORTUNE COOKIES
If you are looking for fantastic fortune cookies, these Valentine's Day Fortune Cookies are just the thing! Romantic, delicious, and a fun way to let people know you love them!
Check out this recipe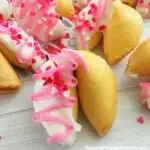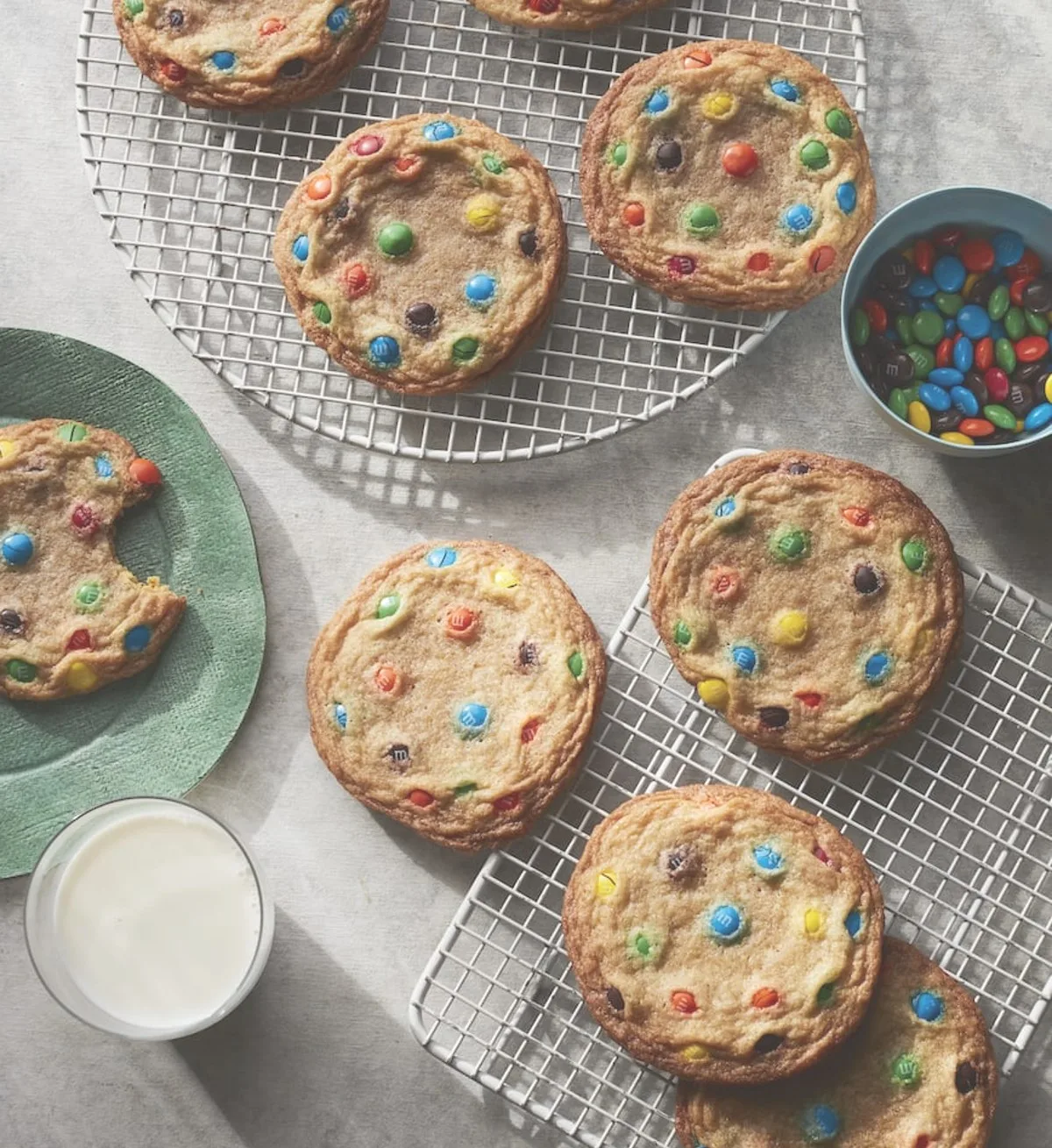 These cookies from What's Gaby Cooking are so easy, your kids can make them. With supervision of course. They are extra giant for those with an extra big sweet tooth and loaded with pink and red M&M's.
Giant M&M Cookies
I don't know about you, but as a kid one of my favorite treats were those Giant M&M Cookies from the mall. Do you remember those?
Check out this recipe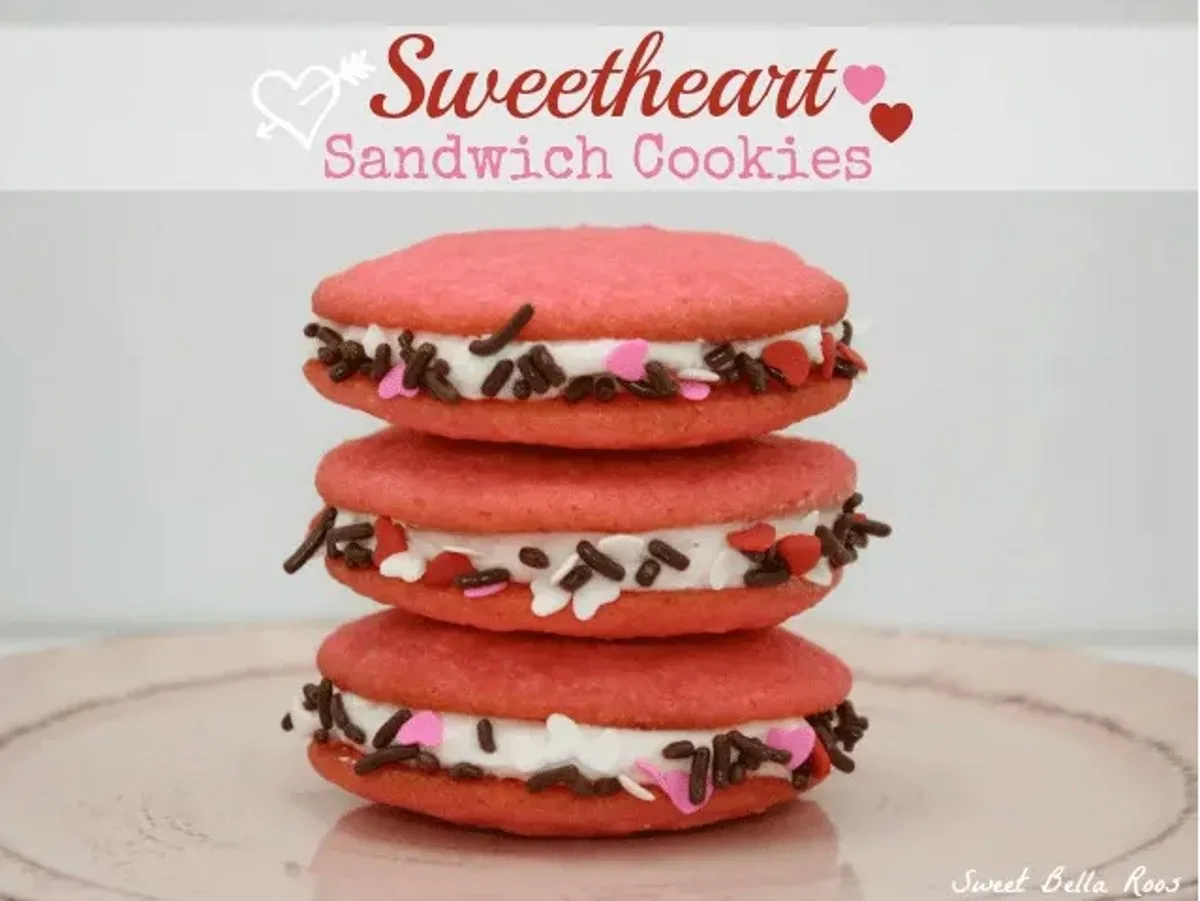 Take two vanilla cookies that are colored red, sandwich them around buttercream and roll them in sprinkles. Now you've got yourself the cutest, most festive sandwich cookie in the world. Thanks for the idea, Sweet Bellaroos.
Sweetheart Sandwich Cookies
If you take two of those vanilla cookies and sandwich them around buttercream and roll them in sprinkles… turns out they are the best cookies ever. Like, ever, ever.
Check out this recipe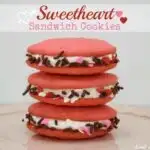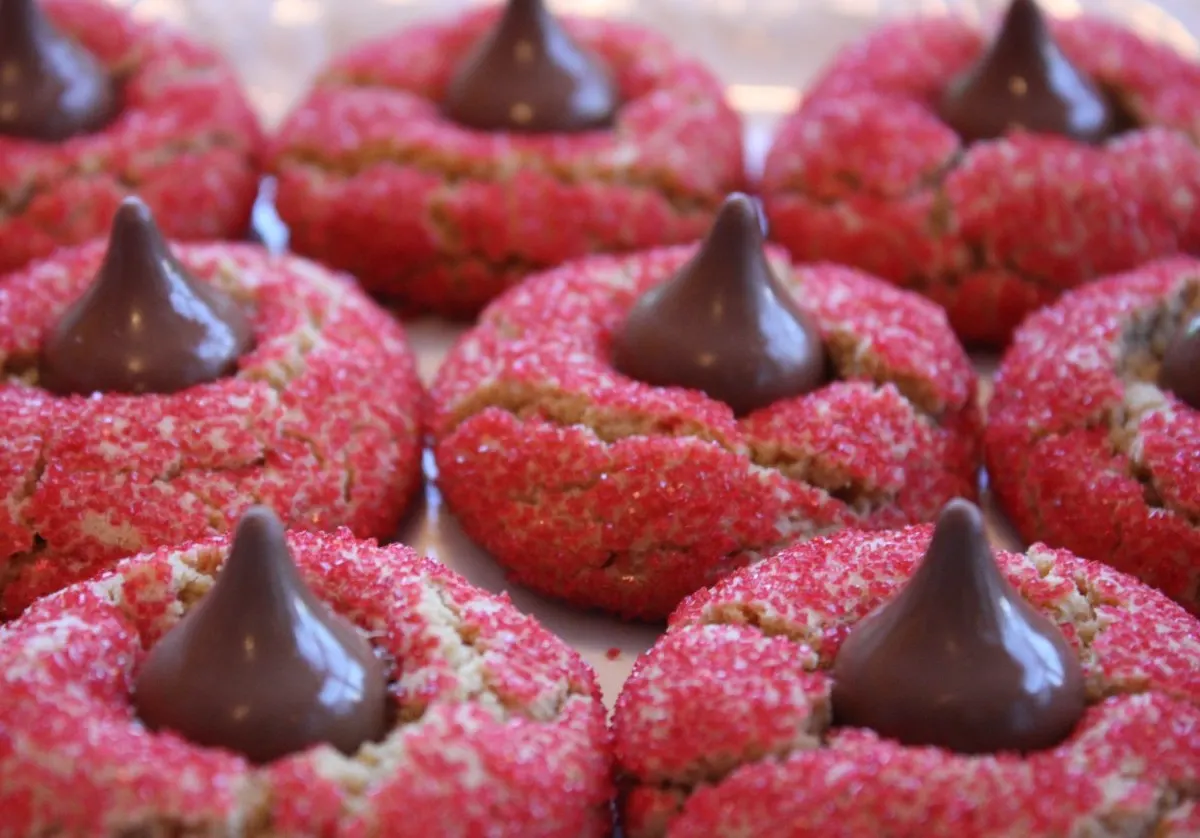 This recipe from Pass The Green Peas Please is a variation of a peanut butter kiss blossom cookie. Roll your peanut butter cookie dough balls into red sugar crystals and when they cool down, press a Hershey kiss in the center.
Pink Kiss Cookies
Pink, Valentine's Day Kiss Cookies – easy to make and yummy to eat!
Check out this recipe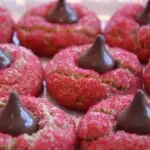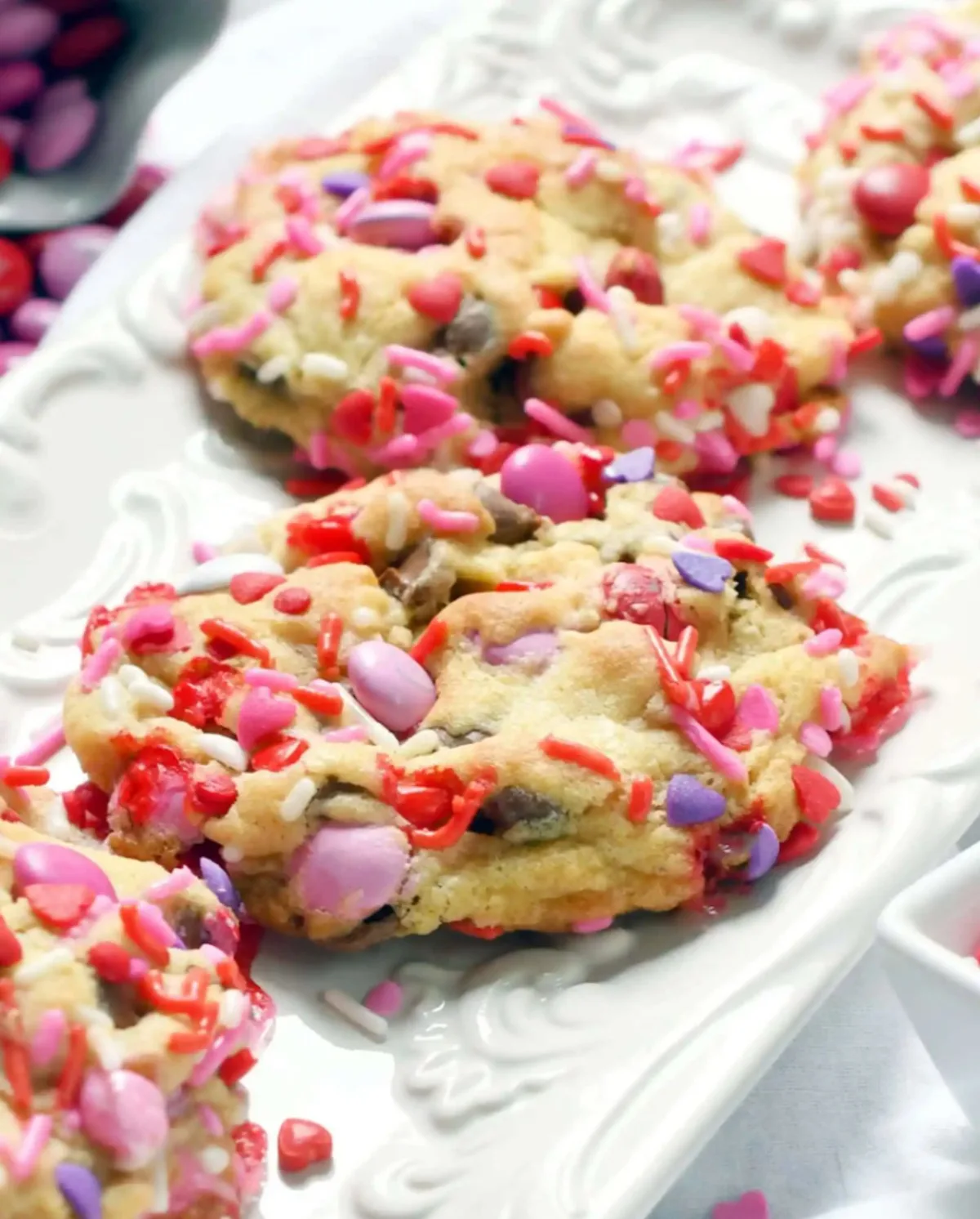 The ooey-gooey chocolate chip cookies are stuffed with M&M's and rolled in red and pink sprinkles. Perfect Valentine cookie!
Valentine M&M Cookies
These Valentine M&M cookies are gooey homemade cookies packed with milk chocolate chips, M&Ms, and rolled in Valentine sprinkles before baking to add even more sweetness, and to make them extra cute!
Check out this recipe