Nothing is better than spending quality time with your children, especially when it involves doing something that lets your creativity flow. With so much time home with the kids, I'm sure you are looking for as many activities to keep them busy as you can.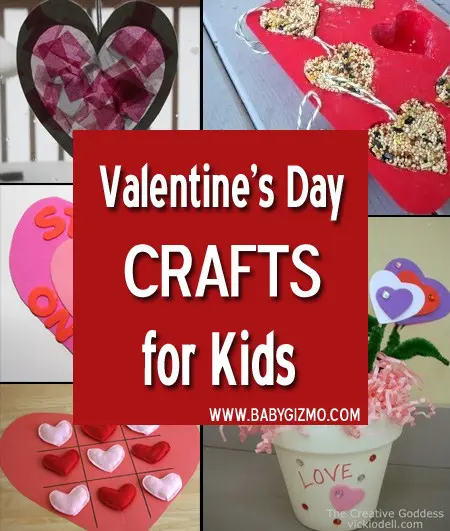 Crafts are a great way to celebrate the upcoming holidays and many times are easy and don't require too many supplies. Even if you aren't the craftiest mamas, we know you can easily tackle the crafts we have for you today.
With Valentine's Day right around the corner, it's time to celebrate love and everything hearts. I mean hearts make me happy, so it's all good.
We've rounded up some fun Valentine's Day crafts that are perfect for kids of all ages. Have fun crafting and getting your hands a little dirty this February!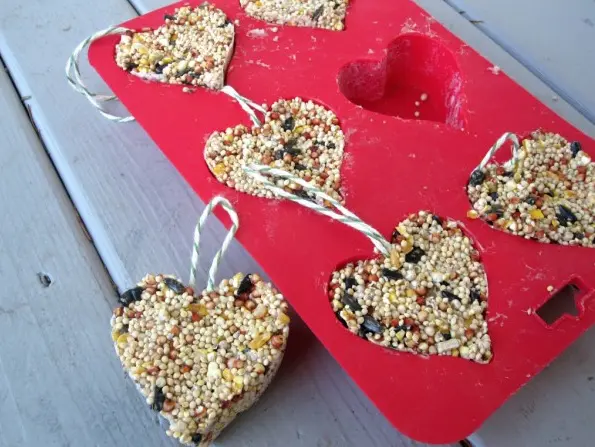 Heart Bird Seed Hangers. How adorable are these festive bird seed hangers shaped like hearts?! What a great idea from No Time For Flash Cards.
Tissue Paper Heart. This idea from All Kids Network allows your kids to make the prettiest tissue paper hearts that resemble stain glass windows! Tie some string to the top and decorate your house with them.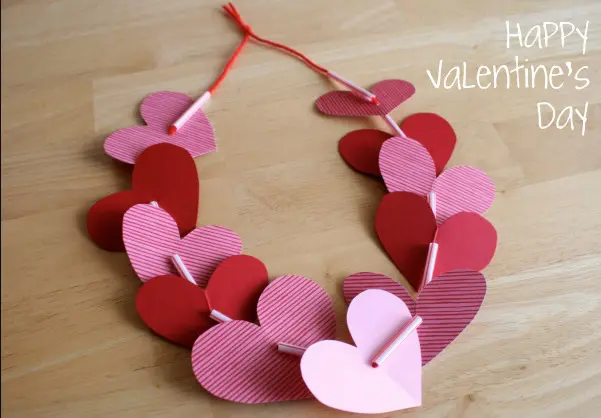 Heart Necklace. These paper heart necklaces from Easy Preschool Craft would look just darling on your little one!
Bracelets. Mom On Time Out shares this clever idea for designing and making your very own Valentines bracelets. The perfect fashion statement piece to ring in the holiday with.
Candy Card. Does your children's class pass out cards and candy on Valentines Day? This sweet idea from Activity Village is a clever way to combine a homemade greeting card with a sweet treat.
Tissue Paper Lantern. Here's a fancy craft idea from She Knows that's perfect for the older kids- beautiful tissue paper lanterns!
Love Blooms. Want to plant a beautiful garden but don't have a green thumb? Get your kids to help you "plant" this love garden from Vicki Odell.
Tic Tac Toe Hearts. This craft from Alpha Mom would be great for competitive kids. After you're done creating this cute tic tac toe board, challenge each other to a few matches!