It's all about Disney Trains and Parades insider information today! We are talking about more Disney secret tips!
We are featuring another great Walt Disney World Tip from our incredible trip a few weeks ago. The Junior Gizmo kids were busy collecting tips all over the park during our visit that they were excited to share with you. Our tip today is all about the trains and parades at Magic Kingdom and is kind of a secret tip that you'll want to know about before you hit the park! Yes, this tip is specific for Magic Kingdom, but that is where you'll find the train and those fabulous parades like my favorite Electrical Main Street Parade.
WALT DISNEY WORLD TRAIN HISTORY
The Walt Disney World Railroad is an attraction in the Magic Kingdom park that has a 1.5 mile route that encircles most of the park with three different train stations.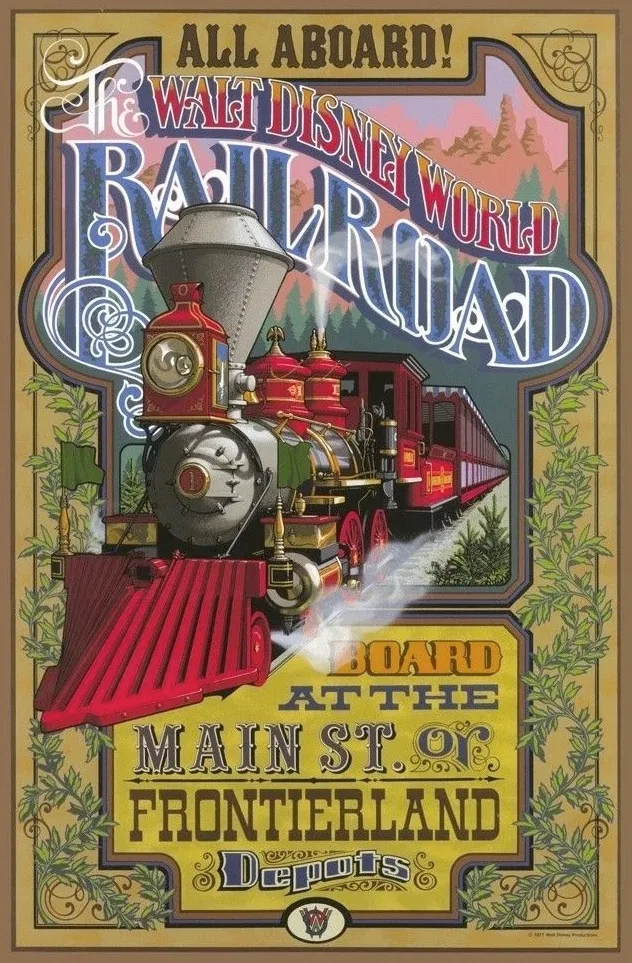 Like the steam trains running on the Disneyland Railroad during Disneyland's opening day on July 17, 1955, the steam trains for the WDWRR were the first attraction in the Magic Kingdom park to be finished, and they have been operating in the park ever since it opened on October 1, 1971.

For the first few months after the WDWRR opened to the public, Main Street, U.S.A. Station at the Magic Kingdom park's entrance, modeled after the former Victorian-styleSaratoga Springs station in Saratoga Springs, New York, was the only stop for passengers along its route, making only complete round trips possible. On May 1, 1972, the first Frontierland Station opened just northwest of Pecos Bill Tall Tale Inn and Café in the Frontierland section on the park's western edge. It was one of the last changes made to the WDWRR prior to the retirement of Roger Broggie on October 1, 1973. Frontierland Station was demolished in November 1990 to make way for the new Splash Mountain attraction and was replaced by the current Frontierland Station, which opened in December 1991 just north of the original station site.

SOURCE: WIKIPEDIA.COM
DISNEY WORLD PARADES
There have been a variety of parades come and go during Walt Disney World's history with the Electrical Parade being our absolutely favorite. These parades happen at various times throughout the day but just don't ask an Disney cast member "when is the 3 o'clock parade?" because they might just evil stepmother on you!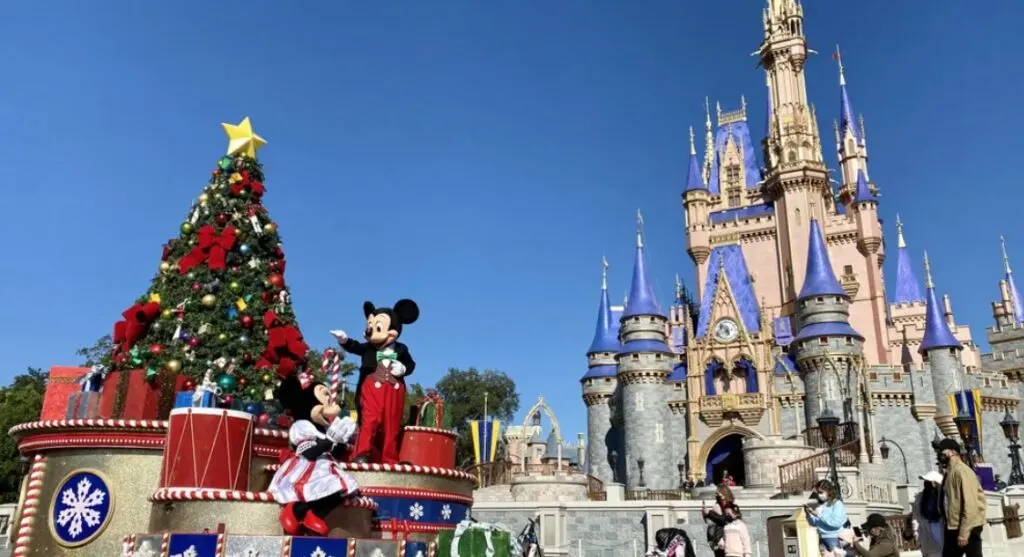 Regardless of which parade you want to see, there are special (read: secret!) places that are the best places to watch the parade.
In today's Disney video, our Disney kids share secret tips with you regarding the Disney railroad and the best places to watch the parade. Yup, you get two tips for one today!
DISNEY SECRET TIPS – TRAIN AND PARADES VIDEO
If you missed any of our previous tips, you can watch them HERE. And if you want some great Disney secret tips on what to pack for your Disney trip, you HAVE to watch our Disney World Money Saving Tips Video!
MORE DISNEY TIPS & REVIEWS
Disney Animal Kingdom Lodge Tour
Disney World Fireworks Fast Pass Tip
Walt Disney World T-Rex Restaurant Review