Thanksgiving is coming up and I'm not sure the holiday dinner table is complete without some sort of cranberry recipe dish! Yes, cranberries are the fruit of Thanksgiving. The great thing about this versatile fruit is that you just don't have to serve it by itself as just the standard "cranberry side dish". Nope, there are tons of ways to include cranberries in your Thanksgiving meal (including dessert!) and here are 15 of our favorites.
Don't miss our other Thanksgiving Side Dishes, How to Cook a Turkey and Thanksgiving Pumpkin Desserts.
Sure, you can grab a can of "cranberries" but do you really want to when you can whip up homemade cranberry sauce in about 15 minutes. Mom on a Timeout has a fantastic recipe for you that will make you forget about the canned option!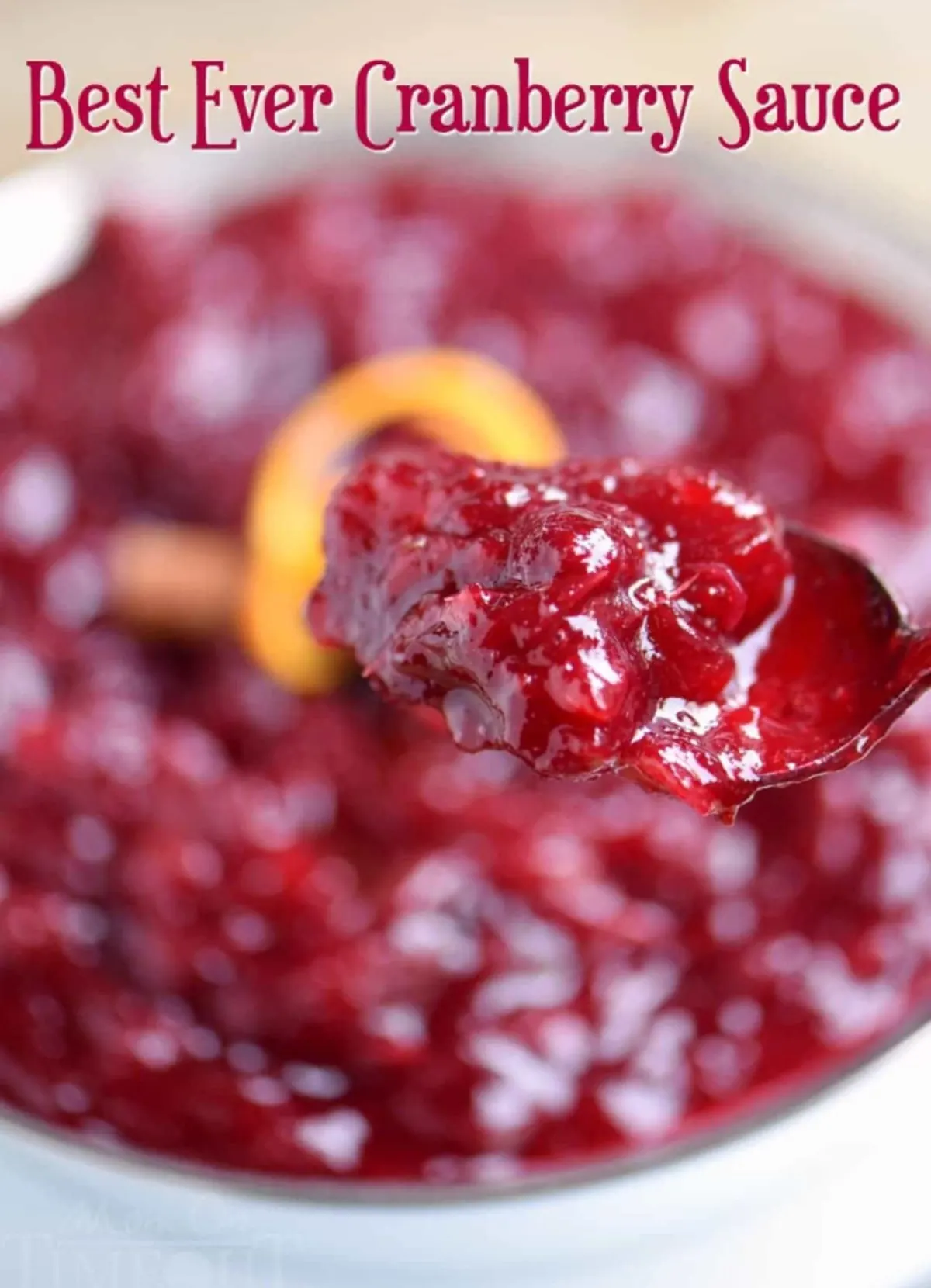 Cranberry Sauce
This easy and delightful recipe takes only 15 minutes to make and a handful of ingredients! Spiced with cinnamon and sweetened with orange juice, it is the best combination of sweet and tart!
Check out this recipe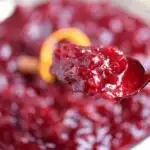 APPLE CRANBERRY AND ALMOND COLESLAW
My grandma always made homemade coleslaw but I don't think she knew about this delicious option from Cooking Classy of adding cranberries, apples and almonds to take it to another level.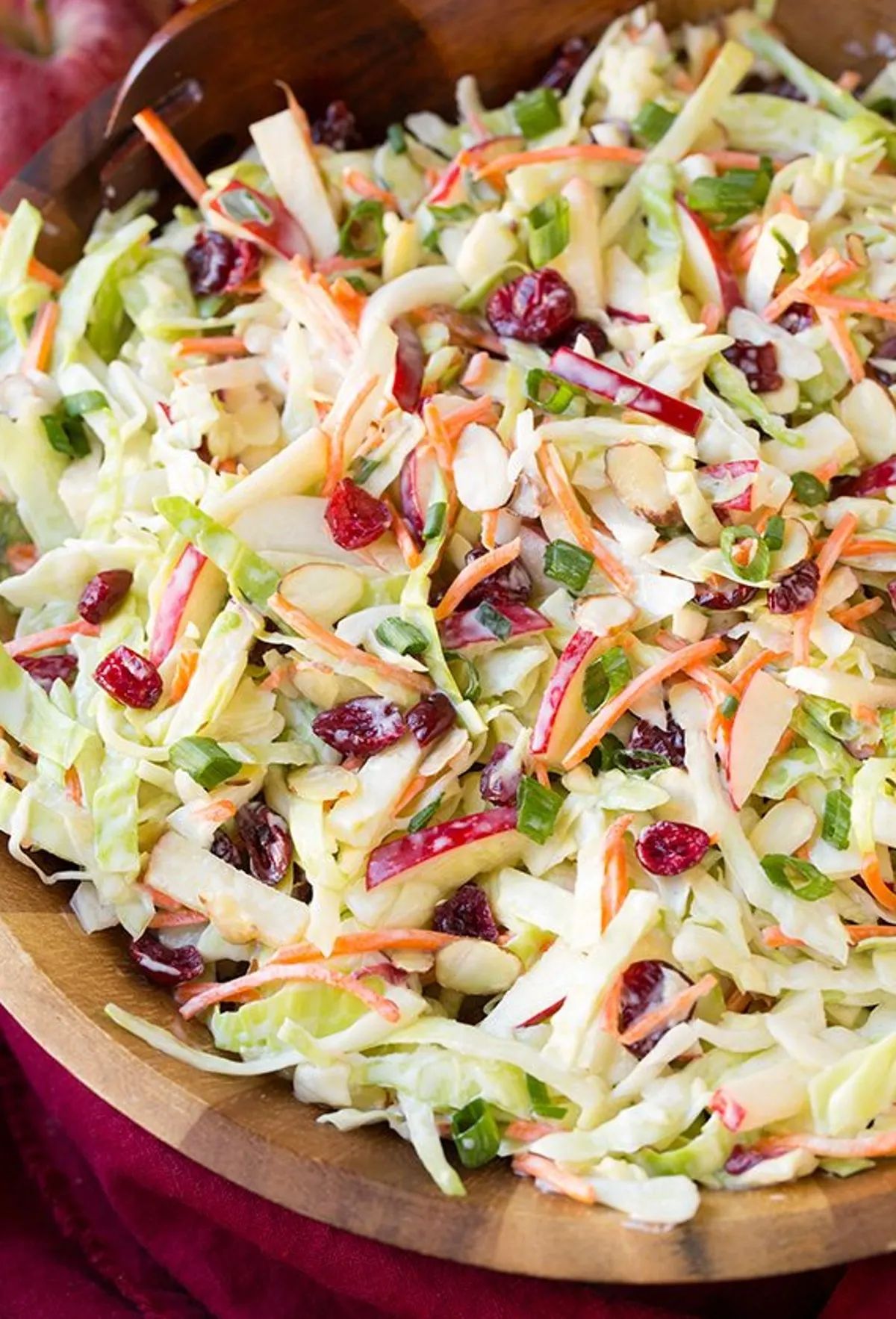 Cranberry Almond Apple Slaw
Made with a simple, tangy homemade dressing and so easy to adapt with your favorite flavors, you can't go wrong.
Check out this recipe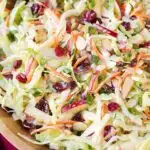 CRANBERRY SWEET POTATO CASSEROLE
Another combination of two side dishes that will have your family thinking you are Martha-freaking-Stewart! Yes, this Cranberry Sweet Potato Casserole by Homemade Interest is everything that is good about Thanksgiving! (Get RECIPE here)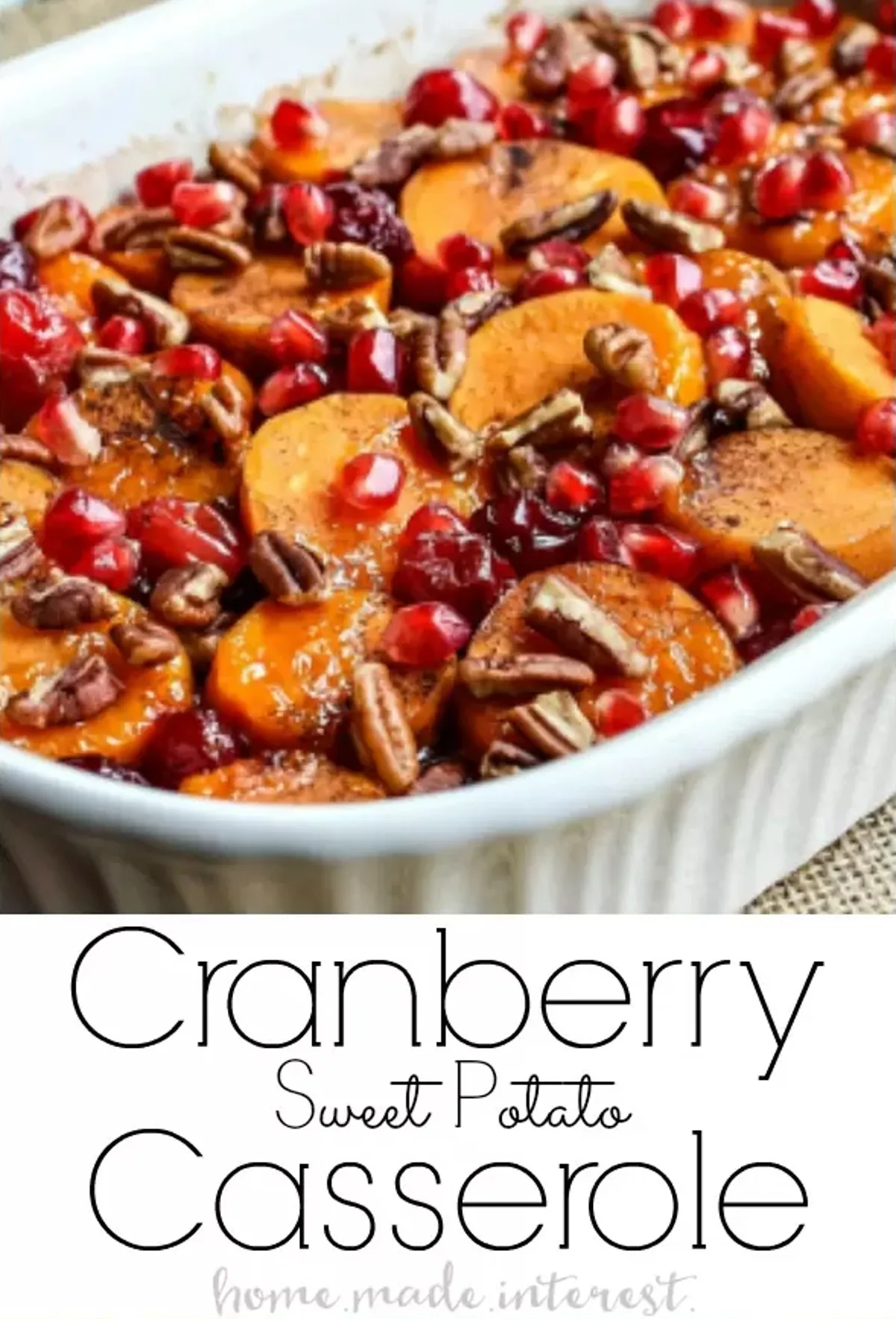 CRANBERRY SWEET POTATO CASSEROLE
Cranberry Sweet Potato Casserole is filled with cranberries, pecan, and pomegranates. Perfect as a Thanksgiving or Christmas side dish!
Check out this recipe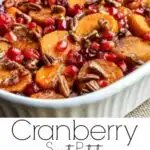 We all just have to stop and appreciate the combination of these two foods. Cranberry + jalapeno dip = get in my belly! Seriously, if you are looking for THAT appetizer, this Cranberry Jalapeno Dip by Tabler Party of Two just might be it! (Get RECIPE here)
Cranberry Jalapeno Dip
This Cranberry Jalapeno Dip is very easy to prepare, plus it's so pretty
and festive for the holidays!
Check out this recipe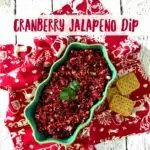 CRANBERRY QUINOA SALAD WITH CANDIED WALNUTS
I feel like all Thanksgiving tables should have some sort of salad option and this Cranberry Quinoa Salad with Candied Walnuts by Peas and Crayons fills the trendy bill!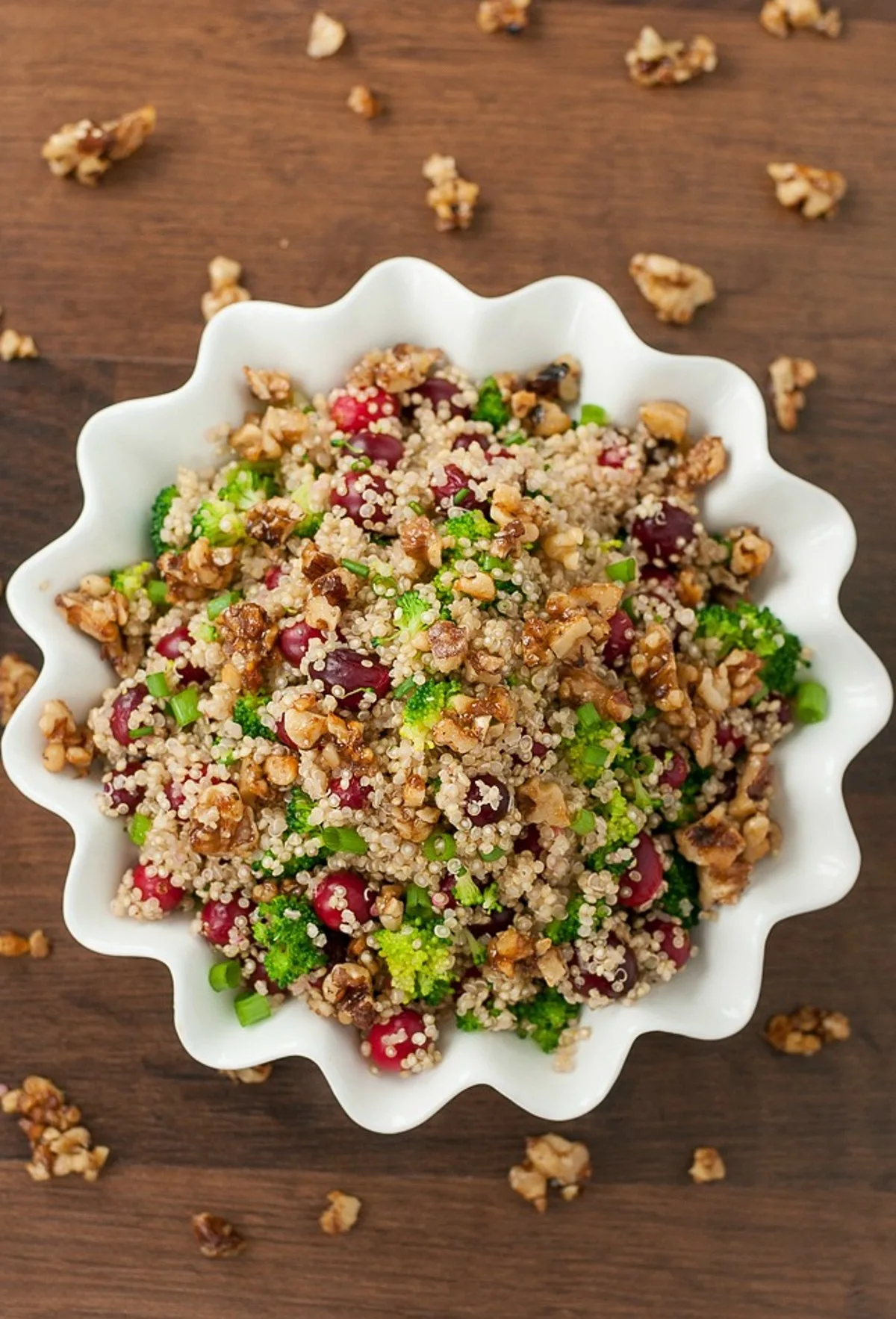 CRANBERRY QUINOA SALAD WITH CANDIED WALNUTS
We're in love with this healthy gluten-free Cranberry Quinoa Salad with Candied Walnuts!
Check out this recipe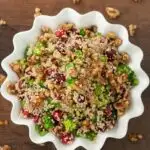 ROASTED BRUSSEL SPROUTS WITH CRANBERRIES AND BALSAMIC REDUCTION
I don't know how vegetables get trendy but unless you've been living under a rock, 2017 has been the year of the brussel sprouts. It would only make sense to serve this Roasted Brussle Sprouts with Cranberries and Balsamic Reduction by Platings and Pairings at your holiday meal to show your millennial niece just how hip you actually are.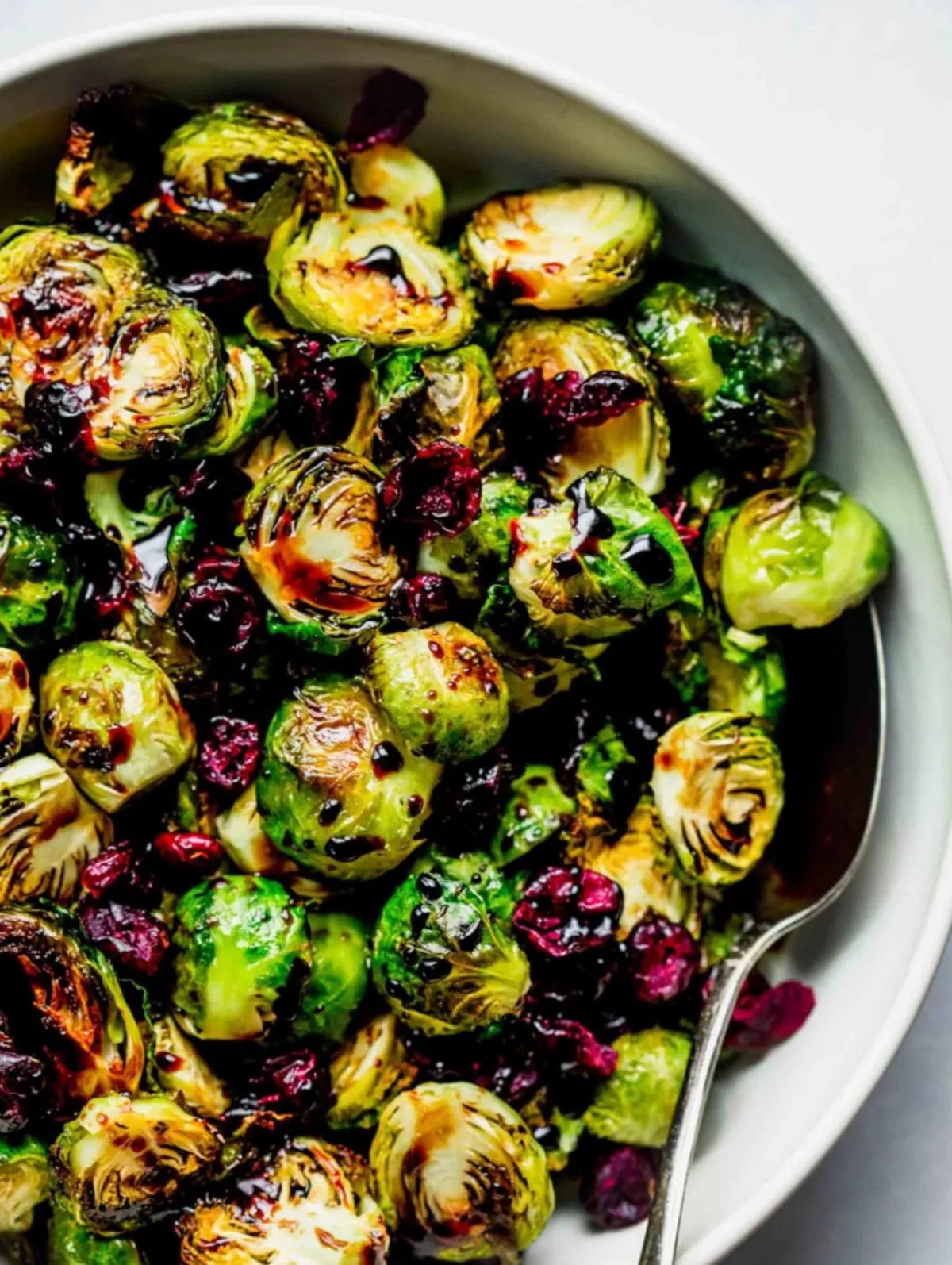 Balsamic Brussel Sprouts with Cranberries
Roasted Balsamic Brussel Sprouts with cranberries is a simple side dish recipe that both kids and adults love! They're crispy, delicious and packed with so much flavor. I get asked to make this dish every year for Thanksgiving and Christmas!
Check out this recipe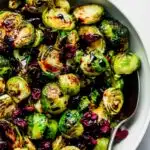 There is something just so amazing about cranberry and brie, am I right?! This appetizer by Damn Delicious is everything the Thanksgiving meal pre-show should be about. (Get RECIPE here)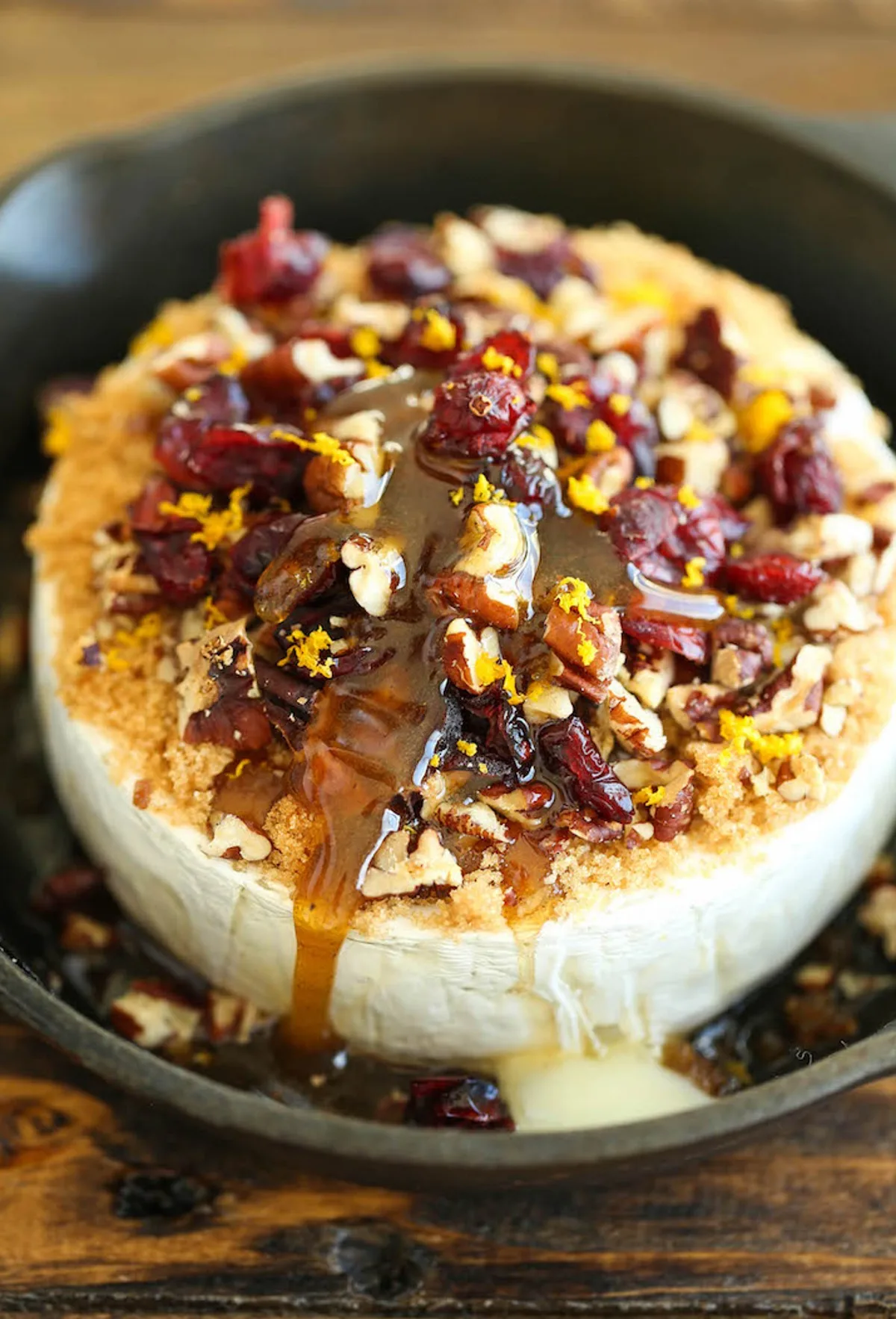 CRANBERRY PECAN BAKED BRIE
Simple, elegant and an absolute crowd-pleaser! Best of all, this is one of the easiest appetizers EVER with only 5-10 min prep!
Check out this recipe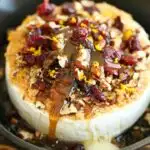 Looking for a handheld Thanksgiving dessert? These Cranberry White Chip Cookies by The Domestic Rebel are it!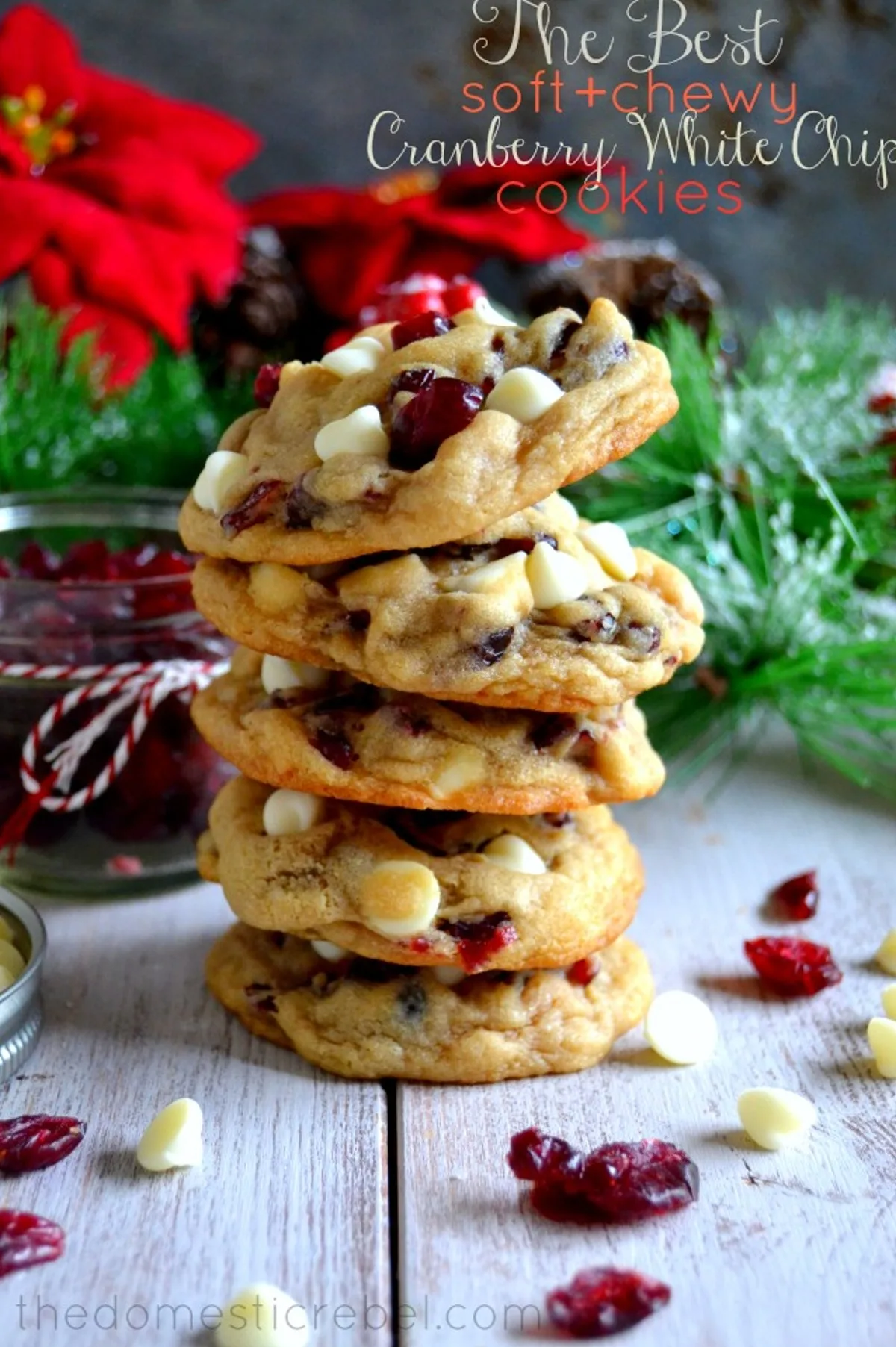 The BEST Soft & Chewy Cranberry White Chocolate Chip Cookies
These are one of my favorite cookie flavor combinations ever. There's something just so magical and irresistible about the combination of bright, tart cranberries with sweet, smooth white chocolate.
Check out this recipe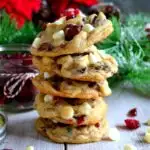 Who says you have to serve pumpkin pie every Thanksgiving? My husband doesn't even like pie. (gasp!) Why not switch it up this year and make this Cranberry Trifle by Spend with Pennies?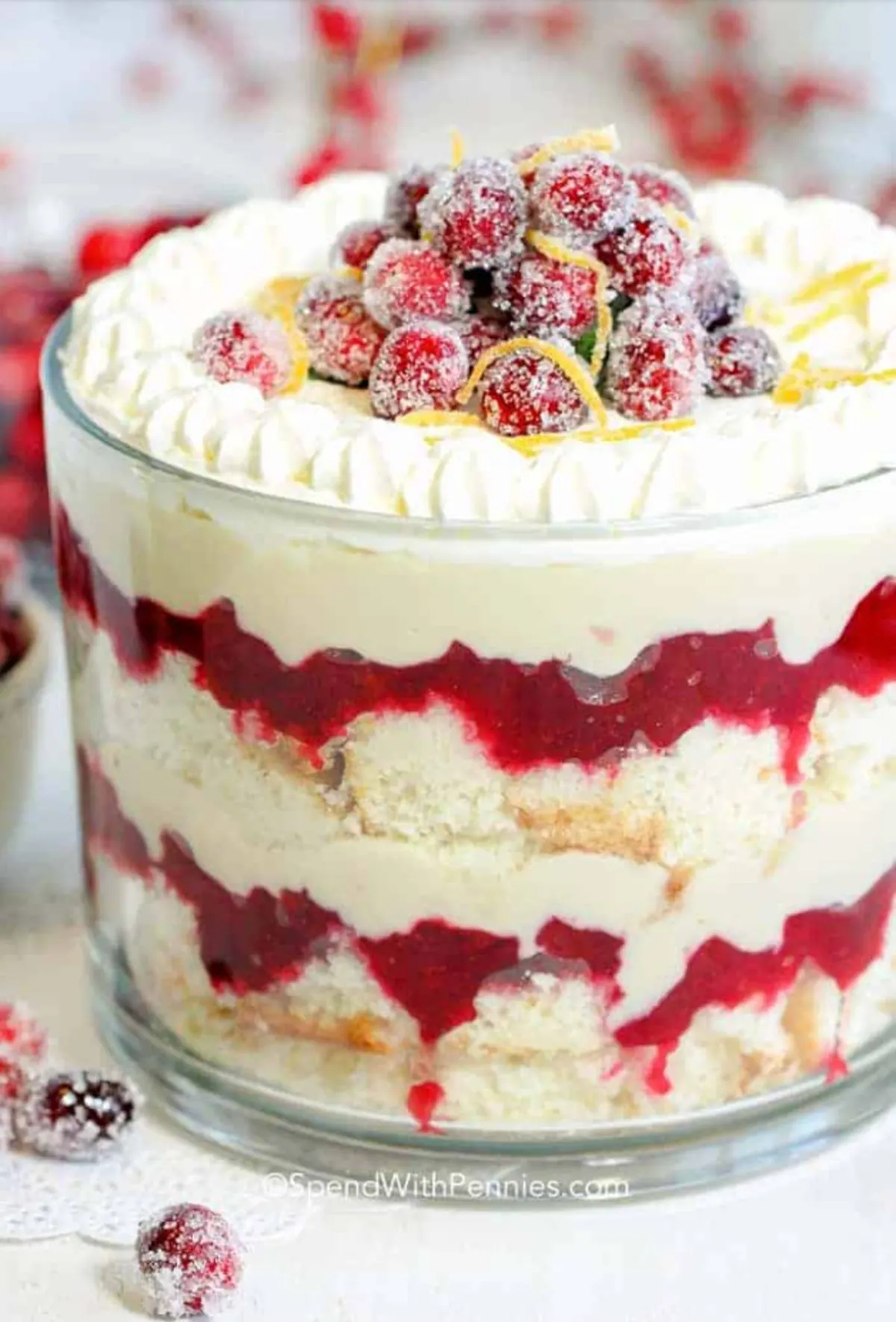 Cranberry Trifle
This easy Cranberry Trifle Recipe has soft cake layered with sweet-tart cranberries and a creamy homemade custard. Trifles are best made ahead of time making them the perfect desserts for potlucks or holiday meals!
Check out this recipe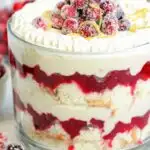 It's time to take your cheesecake to the next holiday level with this Cranberry Eggnog Cheesecake with Gingersnap Crust by Carlsbad Cravings. It just looks too delicious to pass up! (Get RECIPE here)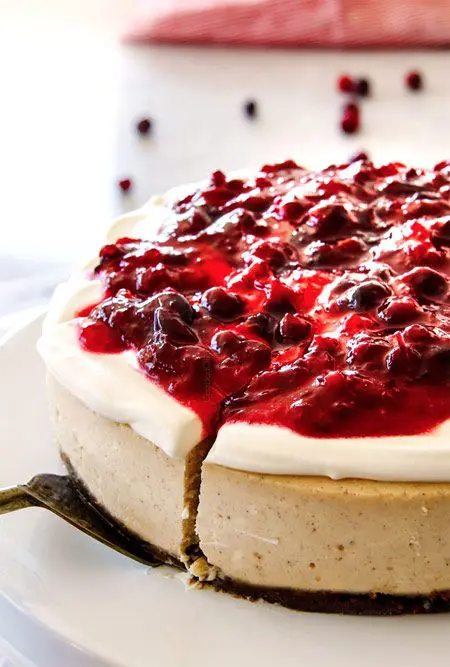 CRANBERRY AND LEFTOVER TURKEY SLIDERS
More than likely, you are going to have some leftover turkey after the holiday! This is one of my favorite cranberry recipes. It's the one meal that people don't mind eating leftovers from for days afterwards. Sometimes plain old turkey sandwiches get old though. Time to step it up with these delicious Cranberry and Leftover Turkey Sliders by Tammilee Tips! (Get RECIPE here)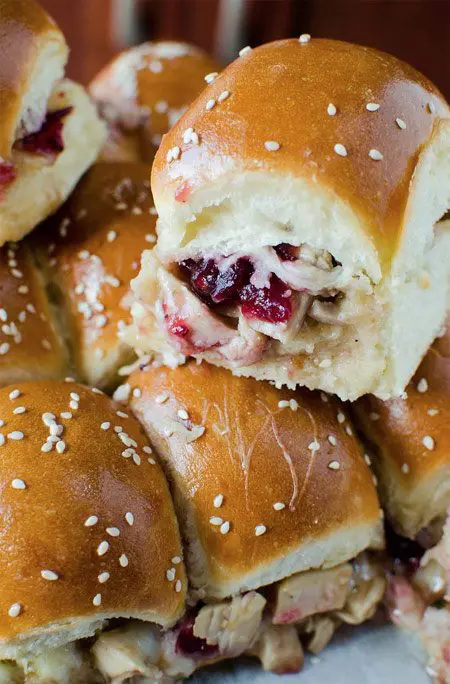 Another great way to take the Thanksgiving leftovers to the next level is to turn them into Turkey Cranberry Quesadillas. I thought I loved regular quesadillas until I tried these from A Night Owl and realized what I was missing. (Get RECIPE here)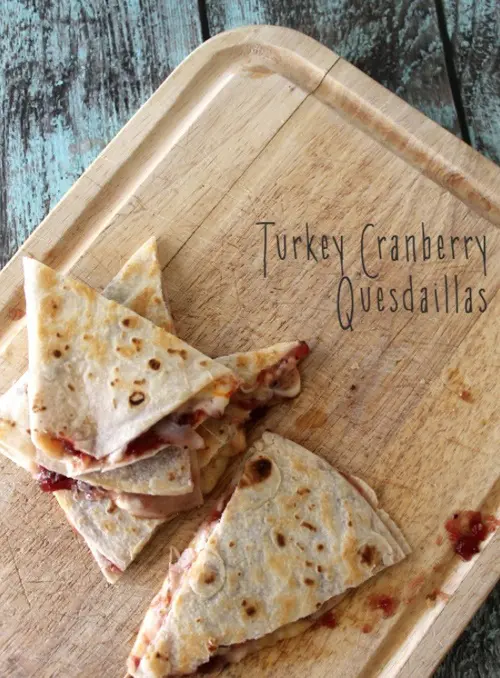 We hoped you enjoyed these cranberry recipes. Looking for more Thanksgiving recipes? We got you. Baby Gizmo Thanksgiving Desserts