Ah, yes, Thanksgiving: that annual tradition of stuffing ourselves so full our fat pants don't fit. No, really! What comes to mind when you think about Thanksgiving? It's all food (turkey, mashed potatoes, yams and sweet potatoes, stuffing, rolls, cranberry sauce, gravy, green bean casserole). Or maybe football. But mostly food. This year, try mixing things up a bit with these unique side dishes!
Don't miss our other Maple Chocolate Pecan Pie Bars, How to Cook a Turkey and Thanksgiving Pumpkin Desserts.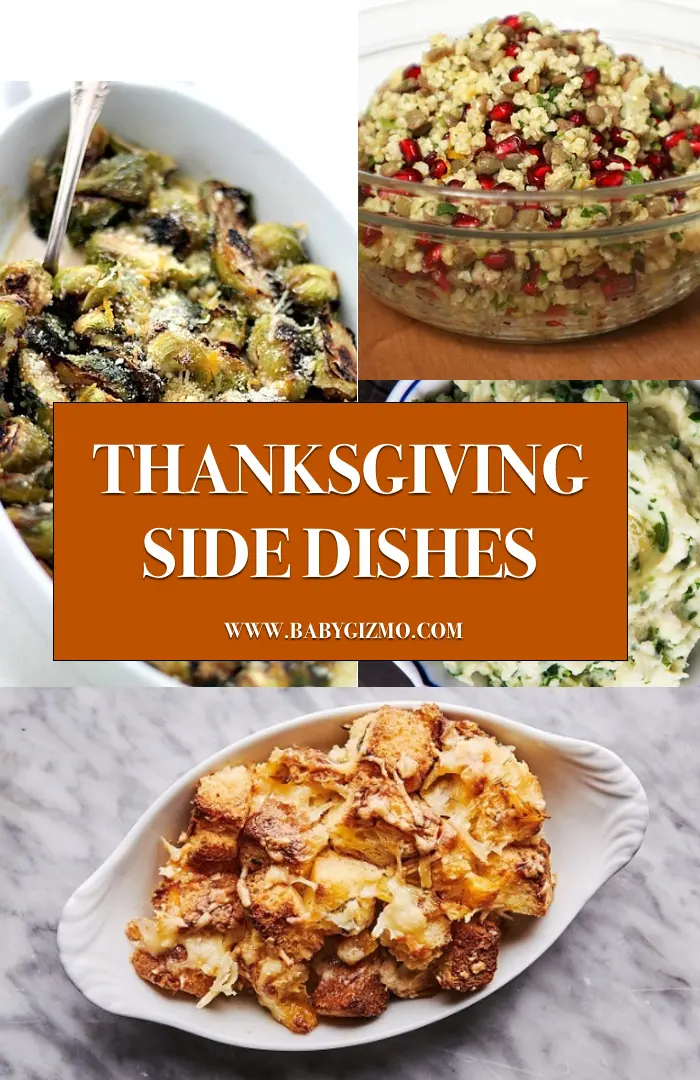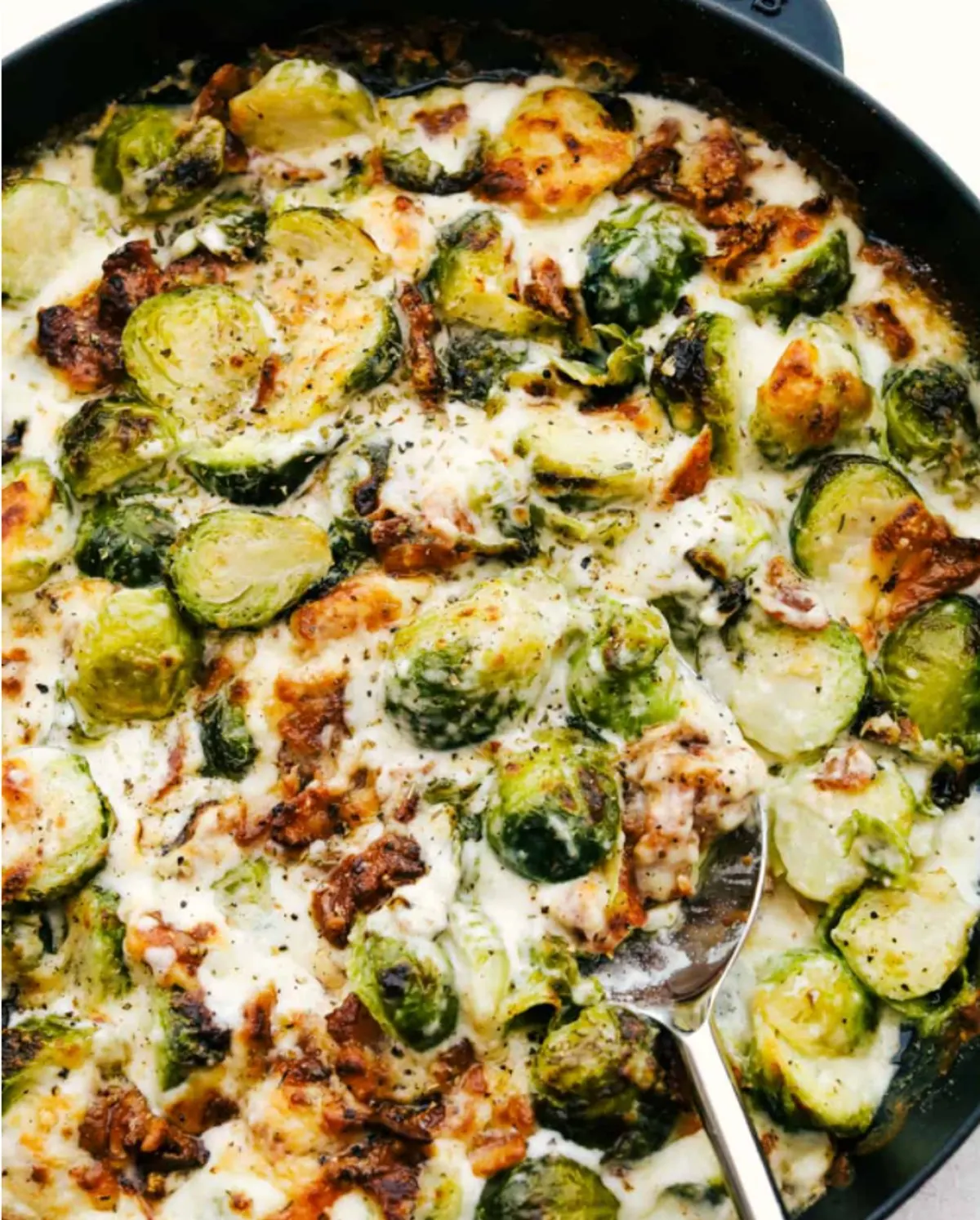 CREAMY PARMESAN BRUSSEL SPROUTS GRATIN WITH BACON: When I was pregnant, I decided to up my veggie intake. One of the first amazing veggies I discovered was Brussels sprouts. Add cheese and bacon? I'll take seconds, please.
CREAMY PARMESAN BRUSSEL SPROUTS GRATIN WITH BACON
Tender crisp brussels sprouts are smothered in a creamy sauce and topped with cheese and crunchy bacon. It's sure to be a crowd pleaser.
Check out this recipe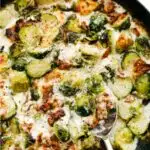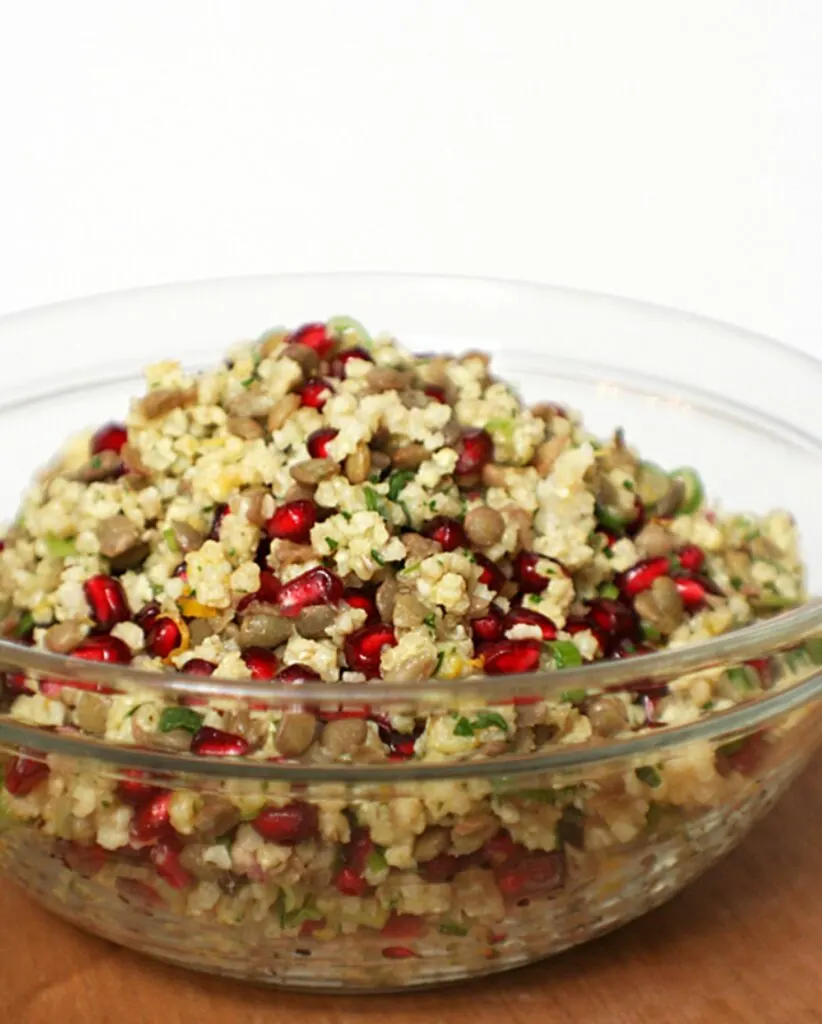 Millet, Lentil, and Pomegranate Salad: My husband loves pomegranates, so I'm always excited when I find a recipe that incorporates them. This salad is a fun mix of textures and flavors.
Millet, Lentil, and Pomegranate Salad
Lovers of legumes will appreciate the starchy lentils, reminiscent of potatoes, dotted throughout the salad. With each bite, the pomegranate seeds burst and dress the salad in their tart juice, so there is no need to add any vinegar.
Check out this recipe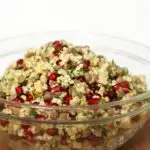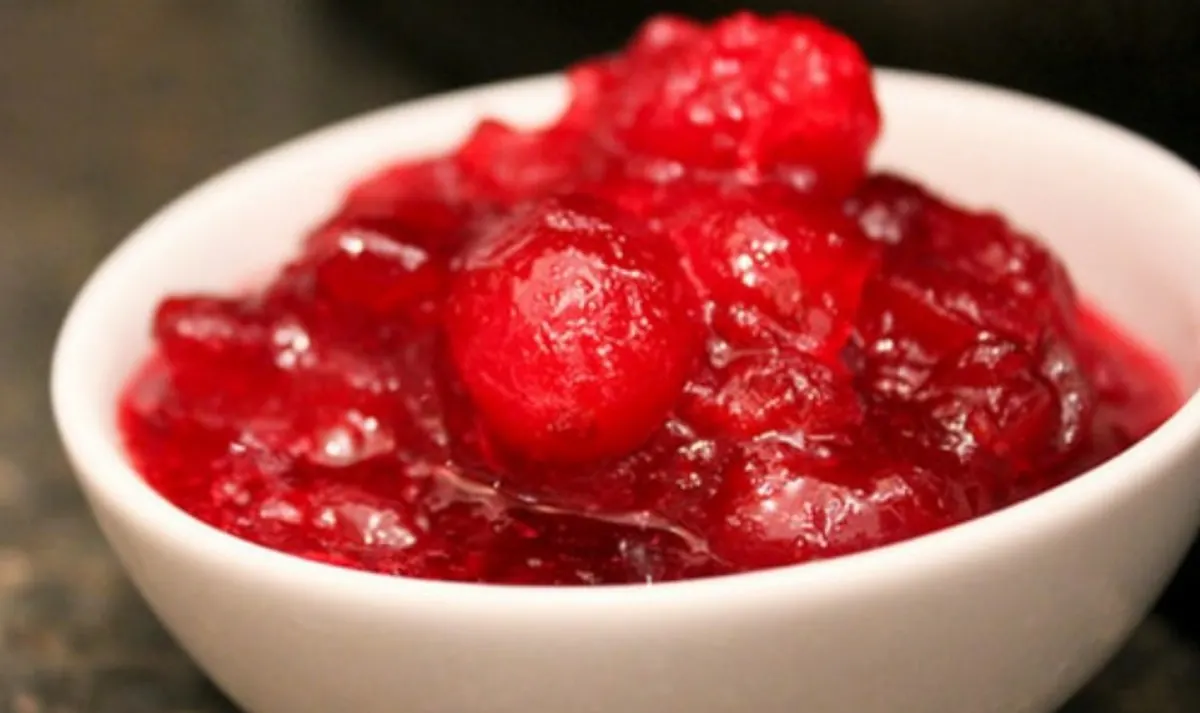 Bourbon-Cranberry Compote: I usually make my own cranberry jelly, which is a pain in the ass. The sauce is easy, but straining the sauce to get jelly? Ugh. So I like this more sophisticated version, which seems fancier than a basic cranberry sauce, but isn't really. (Also, the alcohol cooks off, so don't worry about this being a 21-and-up dish!)
BOURBON CRANBERRY COMPOTE
If you've never thought that cranberry sauce should be "boozy," you've never spent the holidays at our house.
Check out this recipe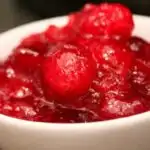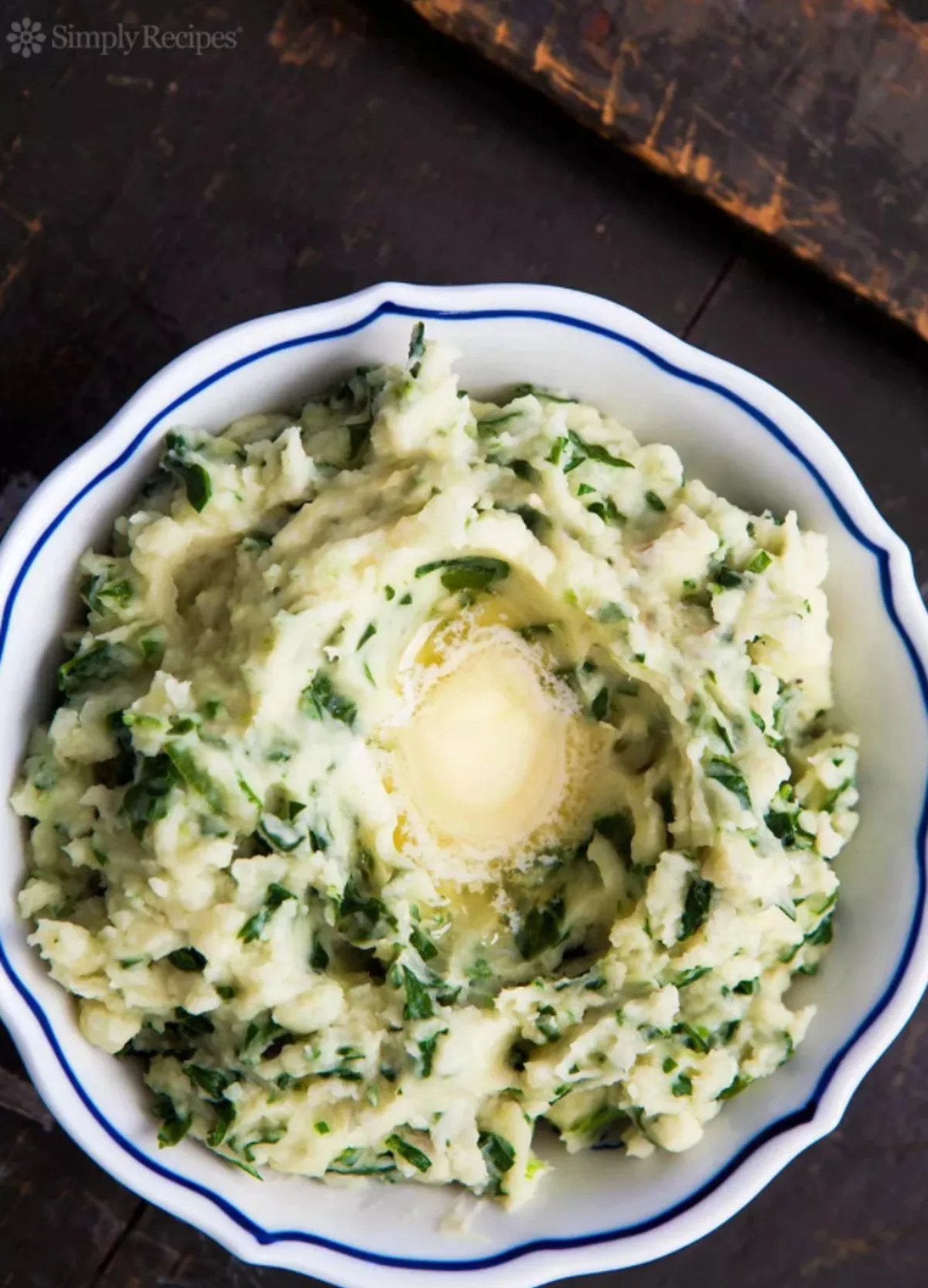 Colcannon: It wouldn't be Thanksgiving without mashed potatoes (because carbs). This year, though, mix things up a bit and make colcannon, an Irish dish that mixes creamy, buttery mashed potatoes with greens. The greens make it healthy. *nods seriously*
Colcannon
Colcannon is an Irish potato recipe, a mixture of creamy mashed potatoes and usually kale or cabbage.
Check out this recipe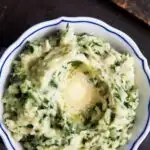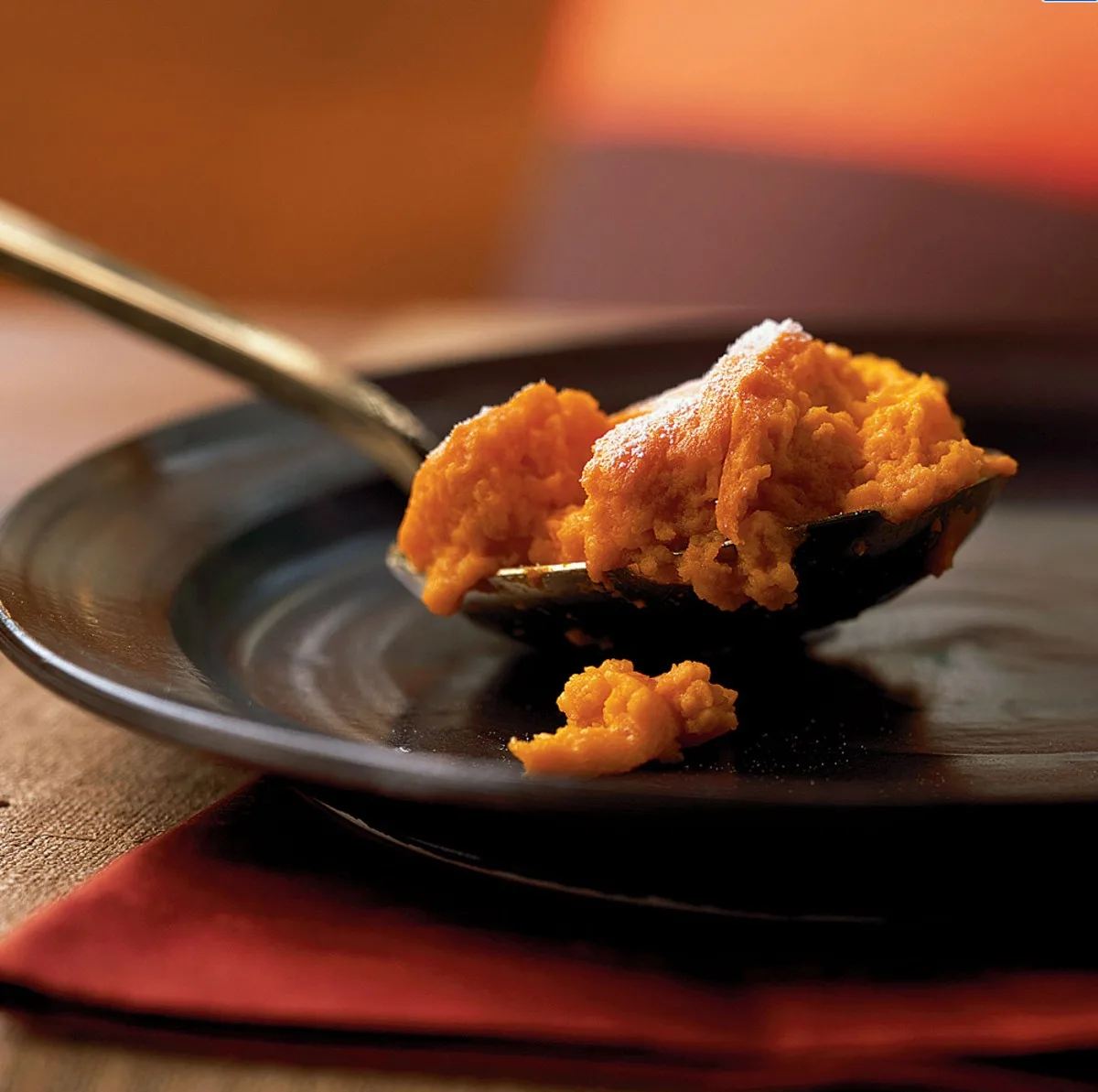 Carrot Soufflé: Don't be intimidated by the "soufflé" part. This is a pretty simple recipe and c'mon—how fancy will you be serving a soufflé?!
Carrot Souffle
Because this dish contains no beaten egg whites, it is not a true soufflé. The name, carrot soufflé, is derived from its light airy texture. Similar in color and flavor to sweet potato casserole, it pairs well with ham or turkey.
Check out this recipe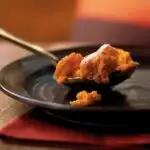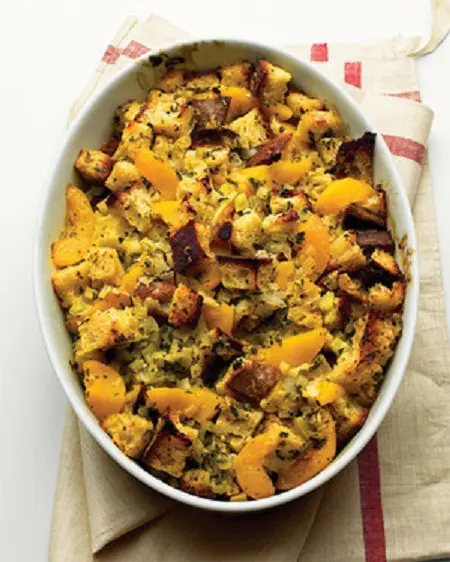 Susan's Peach Stuffing: One of my favorite so-so-bad-for-you foods is canned peaches in heavy syrup. Guess what kind of peaches this recipe calls for! Peaches are an unexpected flavor for Thanksgiving because they're not in season this time of year, which is one of the reasons this stuffing is so fun.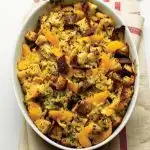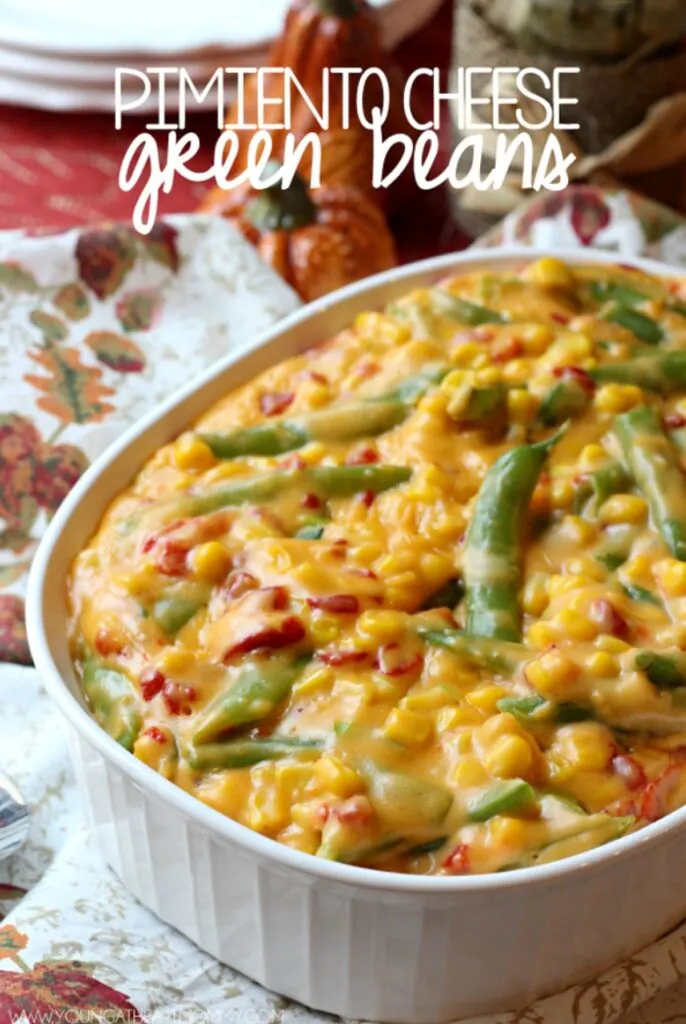 Pimiento Cheese Green Beans: I love pimiento cheese. And green beans, too, actually! So why not combine them into one amazing dish. Like the colcannon (AKA mashed potatoes with greens), I firmly believe adding green beans to the cheese makes it healthy.
Pimento Cheese Green Beans
The richness from the cheese and sweetness from the pimiento peppers really makes this dish stand out from the rest. This Thanksgiving surprise guests with a new twist on the traditional green bean casserole.
Check out this recipe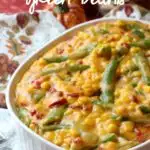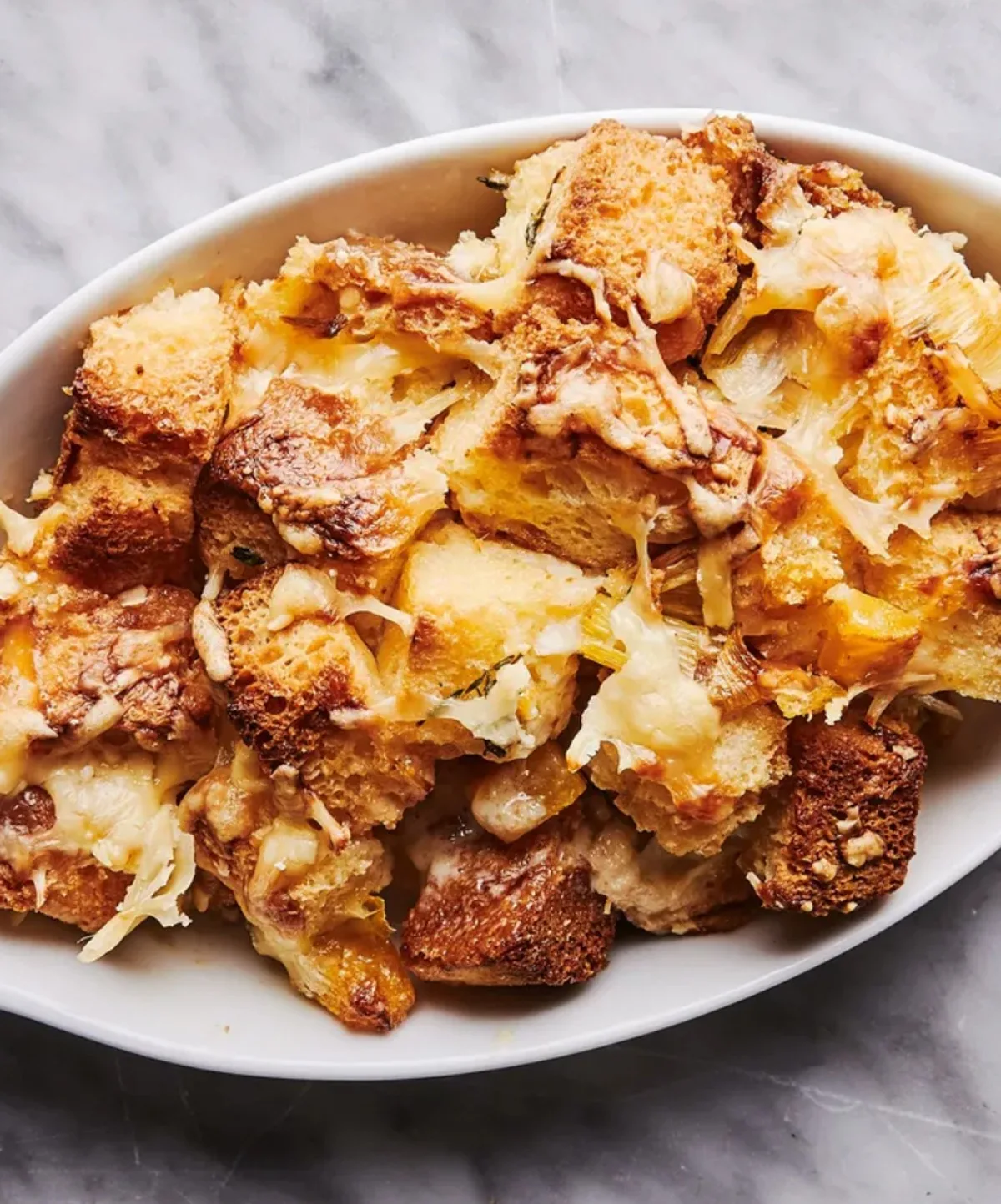 Butternut Squash and Leek Bread Pudding: I love bread pudding as a dessert, so the idea of a savory bread pudding side dish is pretty intriguing. And all that cheese—yum!
Fall Squash and Leek Bread Pudding
You can simplify this side dish by using just one cheese, but the blend of all three will earn it (and you!) celebrity status.
Check out this recipe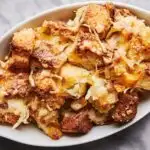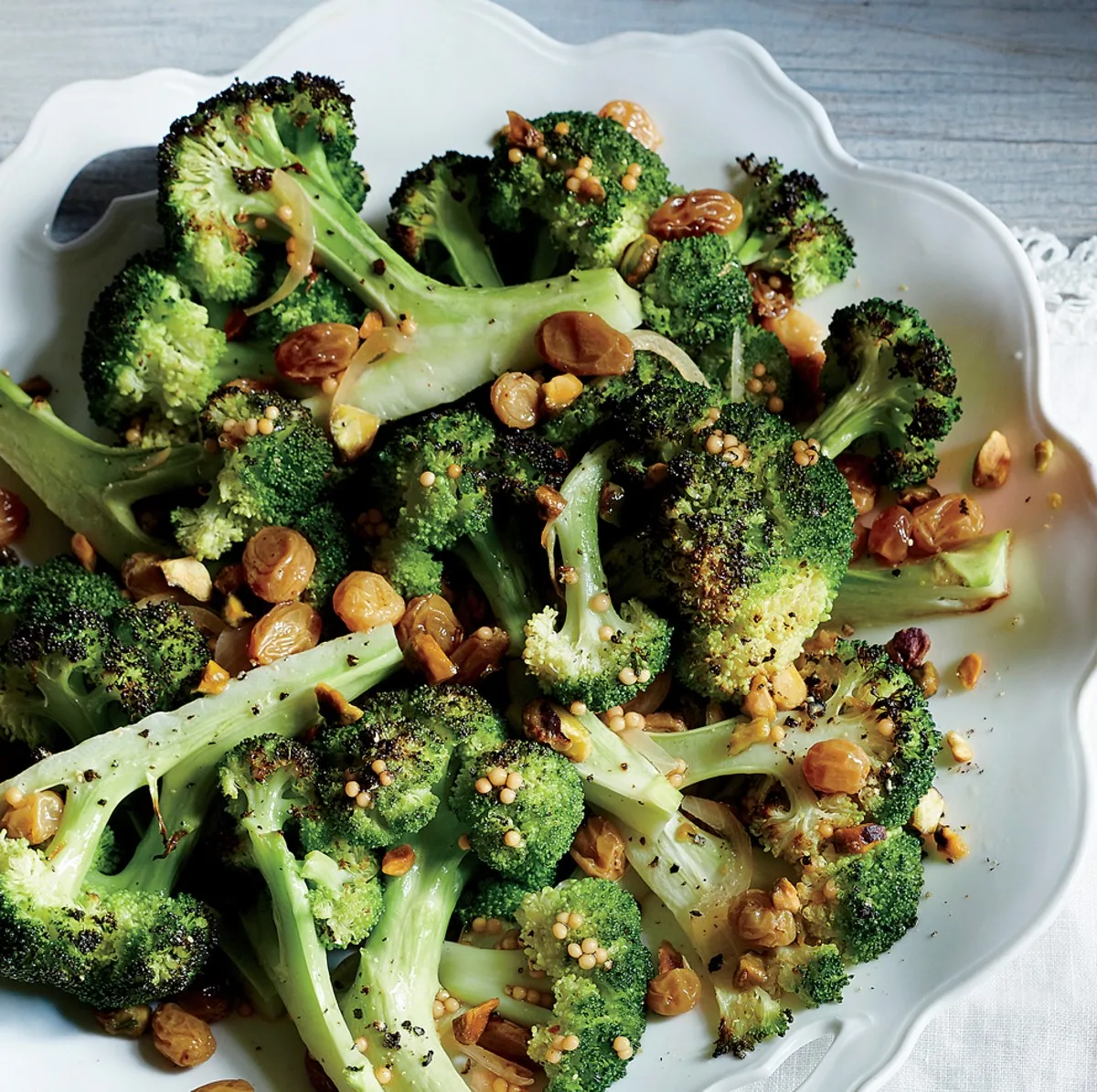 Roasted Broccoli with Pistachios and Pickled Golden Raisins: Roasted broccoli is one of my go-to weekday recipes because it's so easy. The (quick) pickled golden raisins and pistachios give this recipe a complex flavor that makes it worthy of a spot on your holiday table.
Roasted Broccoli with Pistachios and Pickled Golden Raisins
Lovely autumn salad, in which bright bursts of sweet-tart raisins accompany each bite of toasted broccoli.Some version of broccoli, usually laden with cream and cheese, lands on many a Thanksgiving table.
Check out this recipe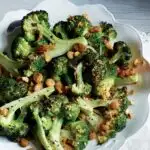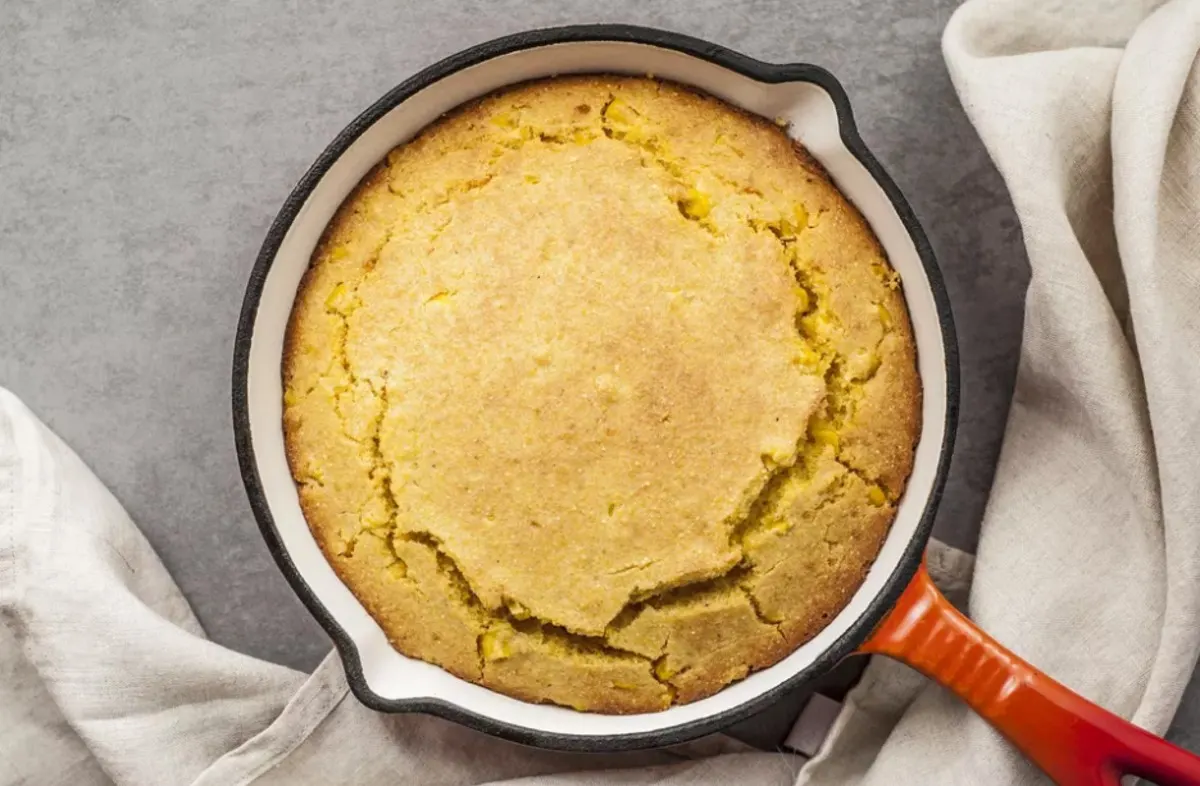 Moist Buttermilk Cornbread With Cream-Style Corn: Do you remember the corn cake from Chi-Chi's? That stuff was wicked good. (You can actually buy a mix for it in the grocery store, but it's not as awesome as I remember.) Anyway, this cornbread reminds me of that sweet corn cake. And it solves one of my biggest cornbread challenges, with the creamed corn and buttermilk keeping the bread nice and moist.
Buttermilk Cornbread With Cream-Style Corn
Creamed corn makes this buttermilk cornbread extra moist and flavorful and acts as a natural sweetener. It's a simple twist on Southern-style cornbread and an excellent one to try when you're looking for a new recipe that will appeal to the whole family.
Check out this recipe
Let us know which recipes you try and what you—and your guests—think!