Whether your favorite Disney park is closed – hello disappointment of 2020! – or you are still in the phase of "saving up", you can 100% still enjoy the magic at home. To bring the magic home all you need is a little creativity, a few excited kids … and, of course, a sprinkle of pixie dust!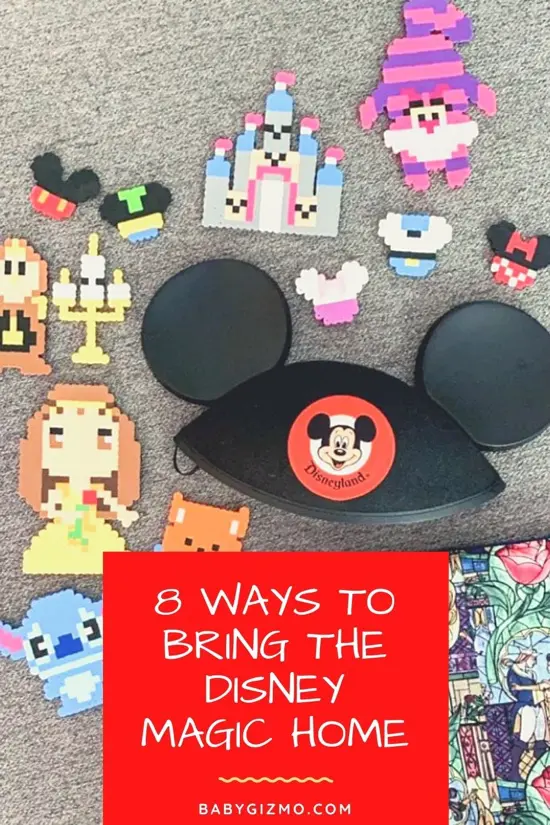 Here are a handful of tried and true ideas to get you started!
Recreate the Best Disney Snacks
Do you love churros? Those chocolate dipped bananas? What about DOLE WHIPS?!? Brainstorm your favorites and consult Disney Blog and Disney Hungry for practically foolproof copycat recipes.
Watch a Classic … or Two
Disney+ has put a bevy of classics Disney films at our fingertips. Skip the recent blockbusters and share some of your childhood favorites with your crew. Older kids, and moms and dads, will love the documentary, The Imagineering Story.
Play a Disney Game
Our collection of Disney games is a little embarrassing. But, that means I can accurately recommend the best! We love playing Color Brain:Disney Edition, Eye Found It!, and Cupcake Party. We also can't wait for the debut of the new card game creation, Park Pair Up, from the creator of Going To Guides' Shannon W. Laskey. Follow Shannon on Instagram for sneak peek details of the game; it has been so fun watching it come together and she often asks for followers to weigh in on design.
Create a Masterpiece
Art and animation are obviously a HUGE part of Walt's magical world and one of my most cherished projects from our days recreating the magic at home are my kids castle drawings. They followed this tutorial and their end masterpieces are totally frame worthy.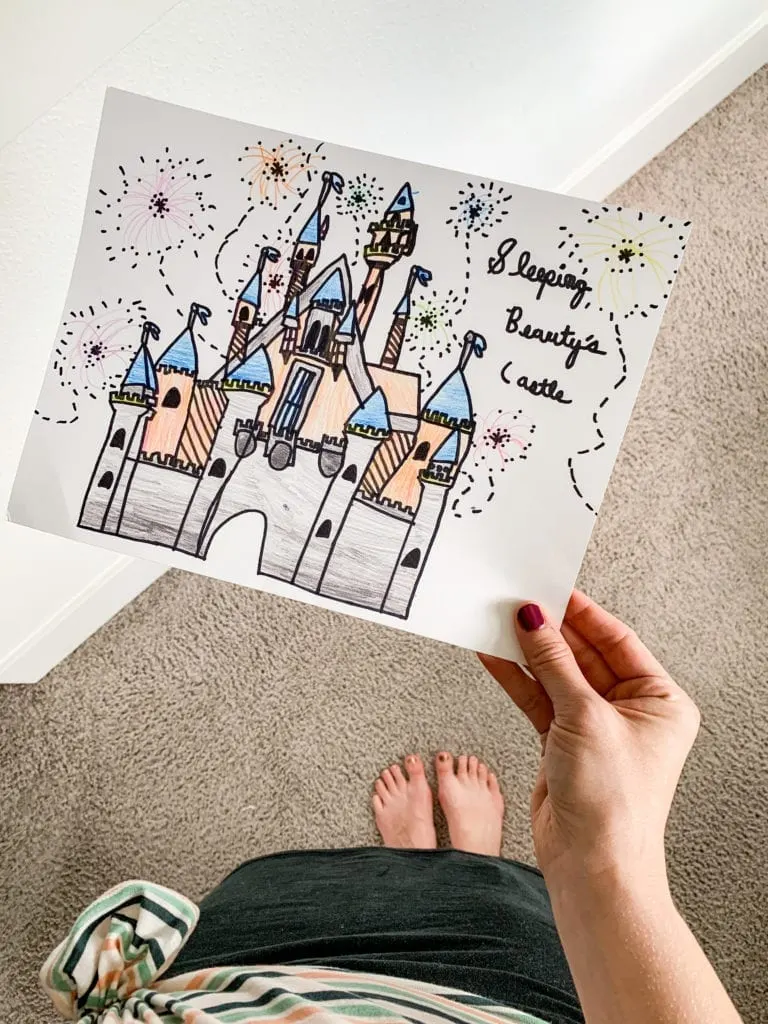 YouTube It
Poll your family on their favorite rides and park experiences and then search each on YouTube for a POV experience. You can watch parades, shows, and even hop on rides! It isn't the same, but it definitely gives you a little taste of the magic. And, it's super fun for little kids to have the opportunity to "ride" attractions they aren't yet big enough for.
Dig Into the History
When did Disneyland open? How did the first day go? What important women were involved in the creation of the park? Don't be afraid to turn your home Disney experience into a learning opportunity! By digging into the history your kids will gain a deeper appreciation for the park. For kids start with "Who Is Walt Disney?" (available on audio too for a family listen!) and Pocket Full of Colors: The Magical World of Mary Blair, Disney Artist Extraordinaire. Another favorite is Maps of the Disney Parks. We like to play a little geography where I ask "What's north of Jungle Cruise?" and other directional quiz questions.
Take an Animation Class
At the beginning of the 2020 quarantine Michael Woodside, Doodler and Animation Supervisor at Walt Disney Animation Studios, launched "Social Drawing" on YouTube and through each video he expertly teaches young and old alike how to draw beloved cartoon characters.
Exercise the Disney Way
Both Cosmic Kids Yoga and Disney Family offer Disney inspired exercise routines. These streaming options are the perfect way to build up your park-traversing muscles for your next trip.
Of course, in addition to these ideas, there are gobs of ideas on Pinterest – here's the board I collect all my inspiration on! We loved making these Olaf toilet paper creations recently and Disney character perler beads are always a hit. This website plays ALL the Disneyland music and you can't go wrong with setting the scent mood with Disney-inspired diffuser blends! Seriously, bringing the Disney magic home is easier than you think!