Baby Gizmo Highlights the Different Car Seat Options for Your Child (VIDEO)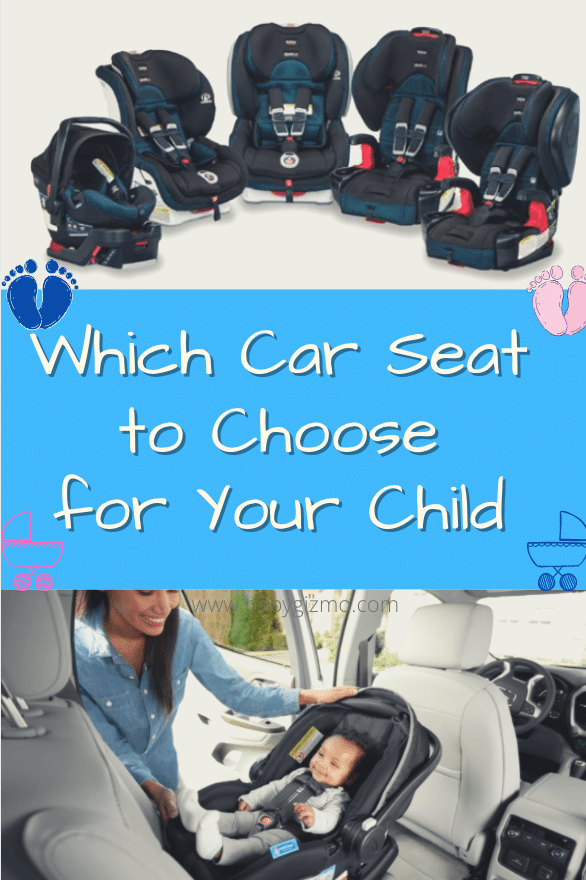 When you are expecting your first child, the variety of car seat options can be overwhelming. Friends, store clerks and other parents are throwing around words like "bucket seat", "booster", "convertible", "forward-facing", "rear-facing", "high back booster", "infant seat" and many more and you might just look at them like a deer in headlights.
"Why so many choices?"
"How many seats can my one child possibly sit in?"
"I thought it was an infant seat, why are they calling it a bucket seat?"
"Does the booster need a back?"
"Why is it called a convertible?"
These are just a few questions that might be bouncing around in your head when you first hit that car seat aisle at the baby store. No fear, my friends, because we have broken it into categories and we show you the different options in today's Baby Gizmo Video.
Oh, and if you have a friend that has that deer in headlights look when you start to talk car seats, just send them our way! 🙂
For more tips on car seats, go here, here or here.
Car seats featured in today's video:
Maxi Cosi Mico
Britax Marathon (older version was shown)
The First Years Compass B510