Before traveling to Walt Disney World, it's a good idea to think about your transportation to and from the multiple locations on site. Today I'm talking about possible Walt Disney World Transportation options and the pros and cons of each.
Rent a car
This is what I recommend to everyone. In fact, it's probably my #1 recommendation for visiting Walt Disney World. Why? Because it's worth every penny. When you rent your own car, you have the luxury of going anywhere on property any time your heart desires. No waiting in line, no trying to catch a bus or a boat. Just get up and GO.
This also means you have somewhere to store your stroller, car seat, snacks, jackets, and anything else you might need. A con to renting a car for some people would be the cost, but after renting a car at Disney World every other year since I was four years old, I personally think you can hunt down a bargain if you look hard and long enough. Also worth noting is that parking at your Disney Resort is free and when you buy the park hopper passes for entrance, parking will be free at all parks as well.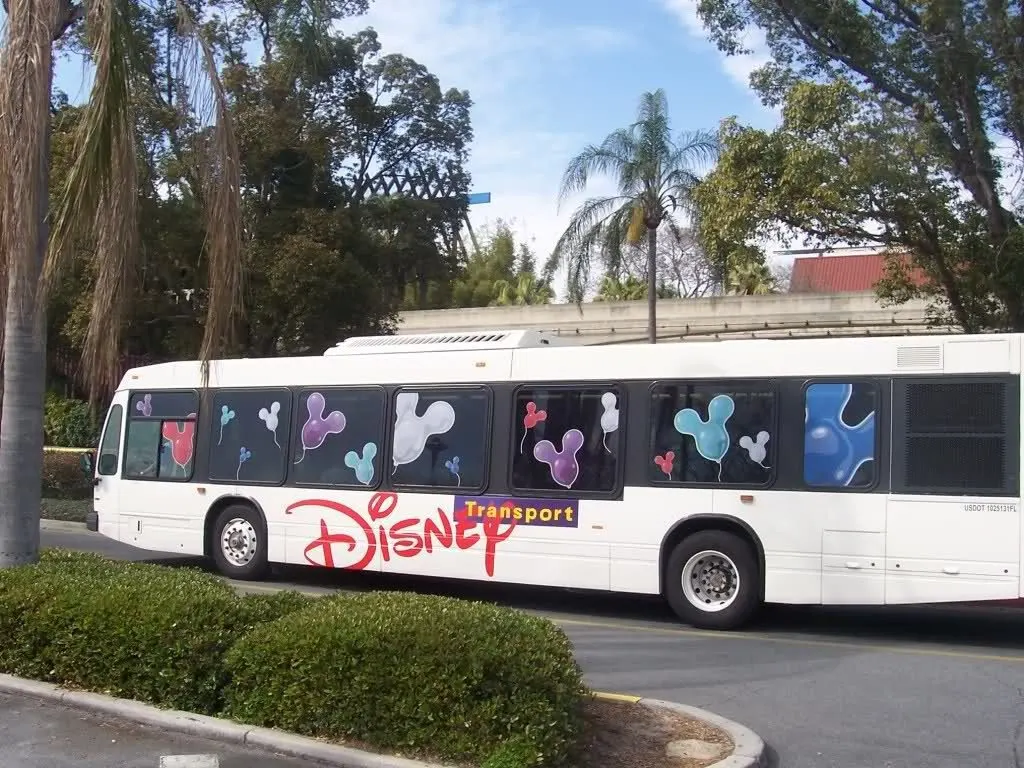 Free Buses
Disney World offers free bus transportation throughout property. All of the Disney World Resorts have bus stations at the very front entrance and Downtown Disney also has bus stops. If you are staying on Disney World property and don't want to rent a car, this would be a great option!
However, keep in mind you may wait a very long time to catch a bus. At peak hours or during crowded seasons, be prepared to wait. This also means that you have to either be up extra early to get a bus on time, or you have to figure that you might not get into the parks as early as you'd hoped for.
Basically it means you are at the mercy of your bus driver. Buses run every 20 minutes until 2am and that means you can use this free mode of transportation ALL day long. If you are taking one, please make sure you check out the bus marquee to see where that particular bus is going so you don't end up at the wrong park!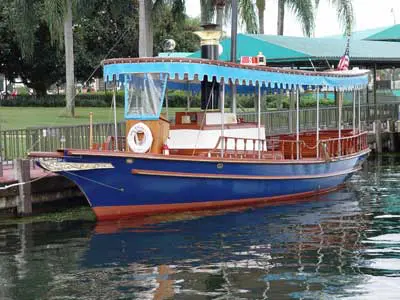 Boats
There are boats all over Disney World that you can use for transportation to and from different places. Here are some of your options when traveling by boat: The Grand Floridian Resort and the Polynesian Resort use water transportation when going to/from the Magic Kingdom.
The Wilderness Lodge and Ft. Wilderness exclusively use water transportation to/from the Magic Kingdom. You can take a boat from Port Orleans French Quarter and Port Orleans Riverside to Downtown Disney and then back again. Old Key West and Saratoga Springs Resorts also offer boats from their resorts to Downtown Disney. You can also take a ferry from the parking lot of Magic Kingdom to the entrance.
Epcot has a boat that will take you from Future World to the middle of the countries to save you lots of walking time. If you're staying at Beach Club, Yacht Club, Boardwalk, Swan or Dolphin resorts, you can take a boat to Epcot. Boat transportations are completely free, and they are pretty fun, too!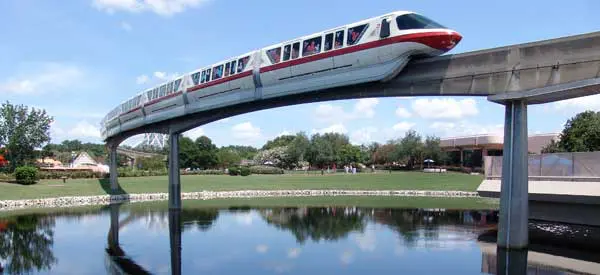 Monorails
You can use a monorail to get from the parking at Magic Kingdom to the entrance of Magic Kingdom and in Epcot. A monorail can also be used to get from Grand Floridian Resort, Polynesian Resort, Contemporary Resort, and Magic Kingdom Park. Those four stops are all in a loop. If you are staying at one of the above three resorts, it is very convenient to step out of your hotel, get on a monorail, and be taken right in to Magic Kingdom! Of course, all of these options are entirely free.
Disney World transportation offers some great means for getting around and knowing when you can use them and where they will take you makes all the difference!
FAQs
Is there free transportation around Walt Disney World?
YES! Walt Disney World has free rides around the resort by gondola, car, ferry or monorail. you can hop straight from your Walt Disney World Resort hotel to the theme parks and Disney Springs!
How do you get around Disney World without a car?
Getting around Disney World is super easy without a car. Disney has a great internal travel network that includes gondolas, buses, monorail & ferries you will be transported across Disney World for free from your resort.
Does the Disney monorail travel to all Disney parks?
No. The Disney monorail travels to the Magic Kingdom park, Epcot and select Disney Deluxe Resort hotels are just minutes away by monorail.
MORE DISNEY TIPS
How to Visit Disneyland in the Heat
Disneyland Hotel Travel Review
Disney's Goofy Kitchen Review