Heading into summer means that I'm going to want to turn on the oven less and less as the weather heats up. Charlotte gets quite hot in the summer so I'll be looking for delicious cold snacks and desserts to keep things chill but yummy. One of my favorite summer desserts is chocolate covered bananas. I make a batch of bite-sizes Chocolate Banana Bite treats and keep them in the freezer for those times when we need something sweet. I'd like to think they are healthier than other dessert options because it is fruit and I use dark chocolate. 🙂
The other day, I was messing around in the kitchen and decided to mix up my regular chocolate covered banana bites by adding vanilla wafers. Seriously, add a little cookie crunch to one of my favorite snacks turned out to be a dessert home run. Plus, by sandwiching a slice of banana between two Mini Vanilla Wafers actually makes these treats easier to make because the cookies seem to grab onto the chocolate better.
If you are looking for a summer treat, you have to try these! I like them so much and they are so easy to make that I decided to do a quick how-to video for you guys!
VANILLA WAFER BANANA CHOCOLATE BITES VIDEO
(With this recipe, you are going to use as many bananas and Nilla wafers as you'd like depending on how many piece you want to make.)
Ingredients:
Bananas
2 tablespoons of oil (canola or vegetable)
Dark Chocolate (any chocolate will work)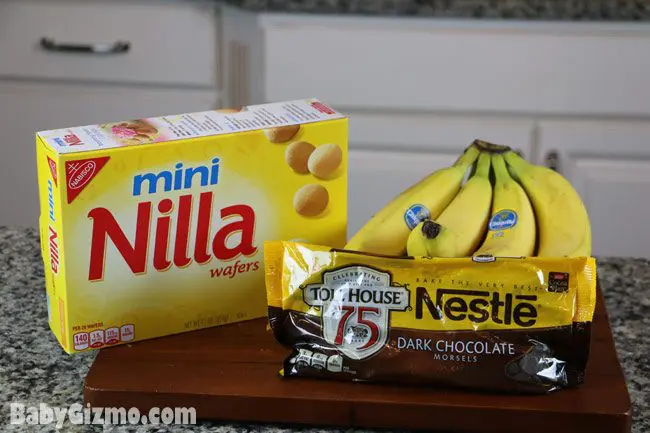 Directions:
1) Peel the banana. Cut into 1/2″ pieces.
2) Sandwich each piece of banana between two Mini Nilla Wafers and lightly press together to get it to stick. Continue with as many bananas and Nilla Wafers as you'd like. Set all the pieces on a plate and put in the freezer to chill for 20 minutes.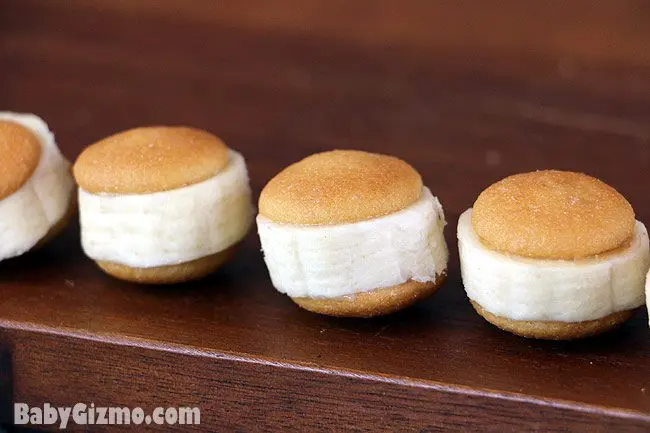 3) While banana bites are chilling, melt chocolate in microwave. I melted a 12 oz bag of dark chocolate for 5 bananas and add the two tablespoons of oil. Stir the oil into the chocolate. After 20 minutes, remove banana bites from freezer to dip.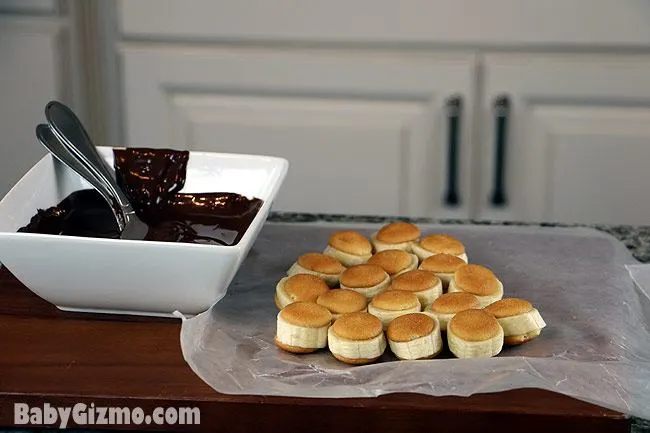 4) Using a fork, carefully dip each banana bite completely in the melted chocolate. Lightly tap the fork on the edge of the bowl to let the excess chocolate drip off.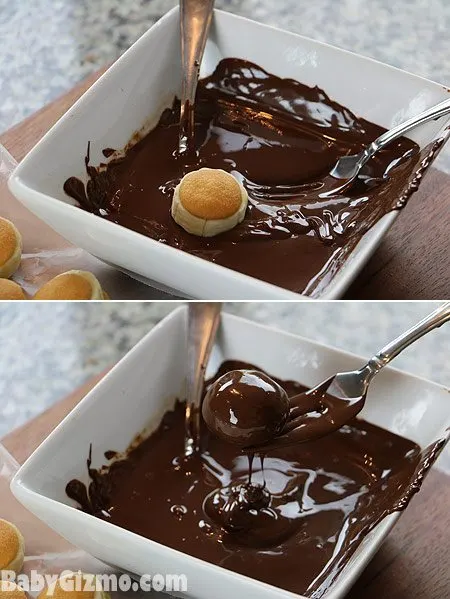 5) Place Vanilla Wafer Chocolate Banana Bites on a plate covered in wax paper or parchment paper. Repeat with all banana bites.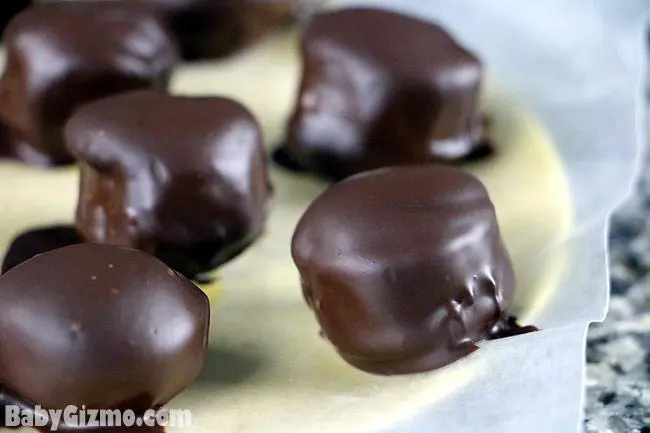 6) Place the bites in the freezer for 30 minutes to set. That's it! The Vanilla Wafer Chocolate Banana Bites are ready to enjoy.
NOTE: I keep these banana bites stored in the freezer!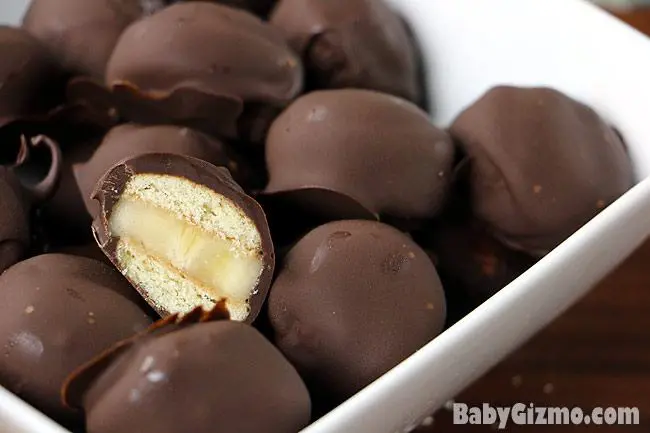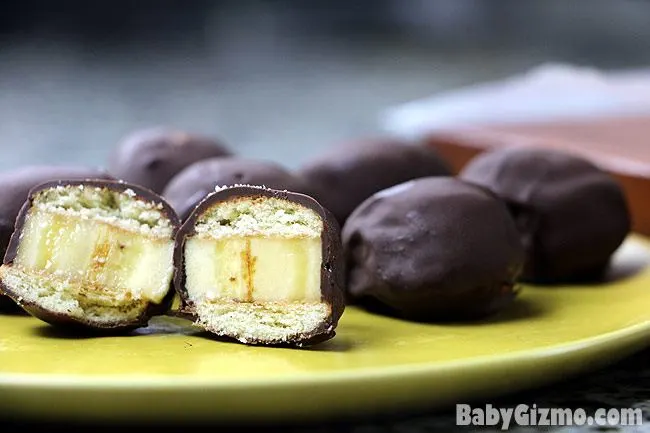 DISCLOSURE: This post was sponsored by Nabisco.
OTHER SNACK RECIPES