I know we've been teasing this full house tour for months but we just weren't ready…until now. Actually, I'm not even sure we are ready to invite you in now, but if we don't just do it, we'll never do it. Full disclosure, the house isn't completely decorated, there are rooms that need final touches and a couple rooms that we are leaving out of the tour this time but we are welcoming you inside.
Before we get started on the tour, we want to thank Blinds.com for sponsoring our house tour. They have been amazing to work with and we love how everything turned out.
We filmed an entire house tour and below you will find photos from our favorite rooms and links to various window coverings, decor and furniture we featured.
KITCHEN
We didn't go as in-depth in the kitchen in this house tour as we did in other rooms because we already did a dedicated kitchen tour. If you missed that kitchen tour, you can watch it HERE.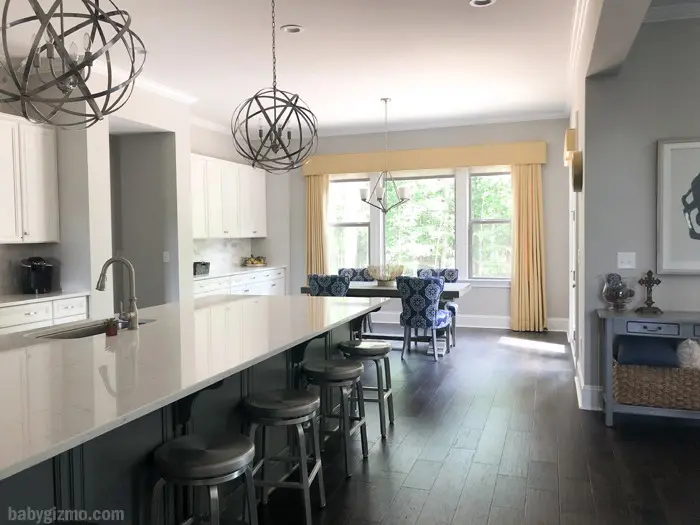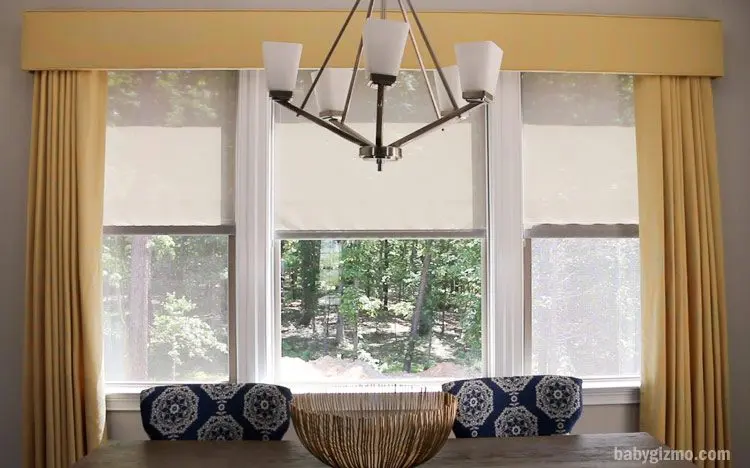 Window Coverings:
Motorized Blinds.com Solar Roller shades in Stria 5% Grey Mist
Decorative Side Panels in "Henning Butter"
FAMILY ROOM
We have an "open concept" in our home so our kitchen flows into our family room. I absolutely love the large, sliding doors that we added to this room to give us a fantastic view of the backyard and soon-to-be swimming pool. To dress up the windows, we did a two layer window covering system.
LAYER ONE: We added Perceptions Sheer Vertical Shades in "Linen Whisper" which allows them to be open during the day (and not block our view), closed (but the inside shades kept open) to block the glare from the sun when watching TV or completely closed to give us privacy and darkness at night.
LAYER TWO: To add color to my otherwise grey family room, we added Blinds.com Grommet Draperies in "Cotillion River". These are heavy-duty drapes that have a darkening liner built in and have the ability to completely close if we want to turn our family room into a "theater room" while watching TV.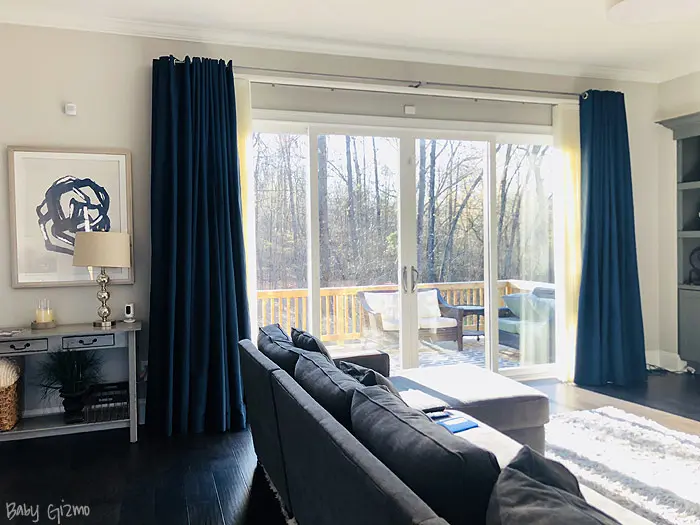 The large couch in this room is from Macys and the rug is from Home Goods.
MASTER BEDROOM
We did quite a bit of work on our master bedroom and I think it turned out fantastic. We added wall trim to the walls and painted it all grey. The headboard, bedding, side tables are all from Wayfair and the window coverings are Blinds.com Easy Grommet Draperies in "Casablanca Mineral".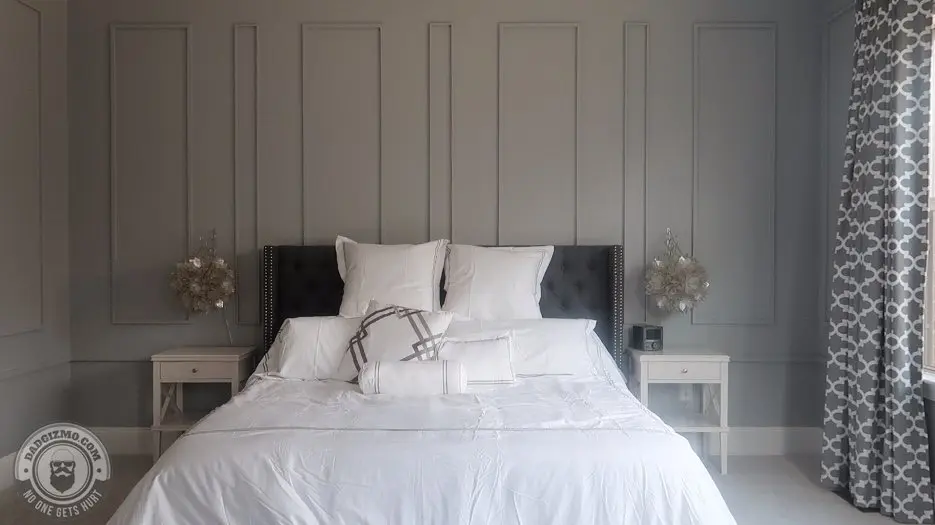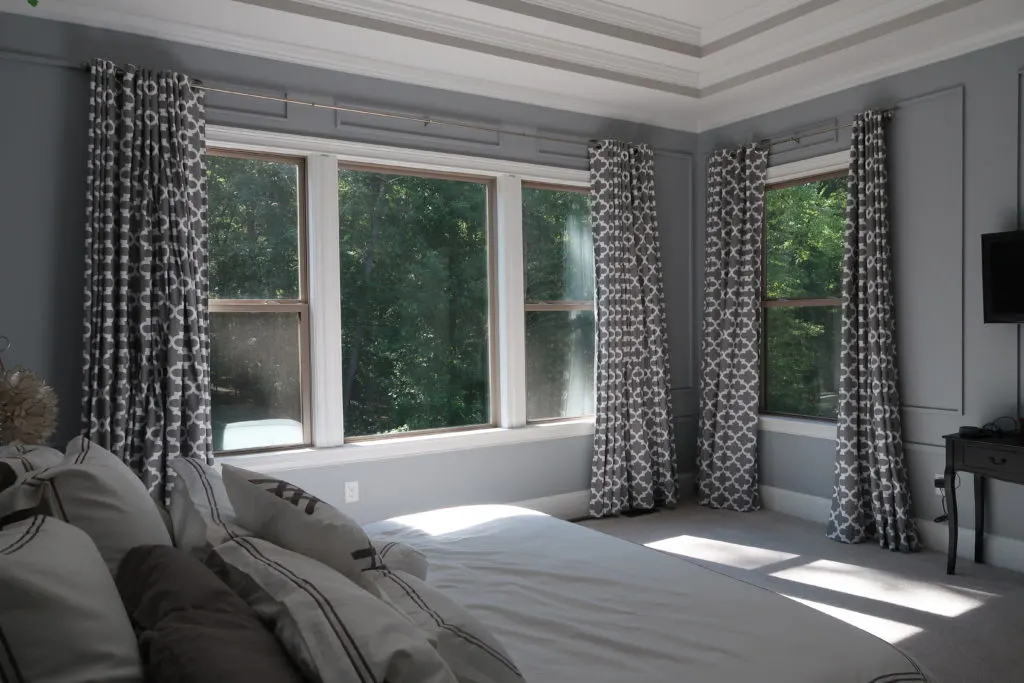 MASTER BATHROOM
We worked with Modular Closets to transform our "His" and "Hers" closets into organization beauties and they turned out great!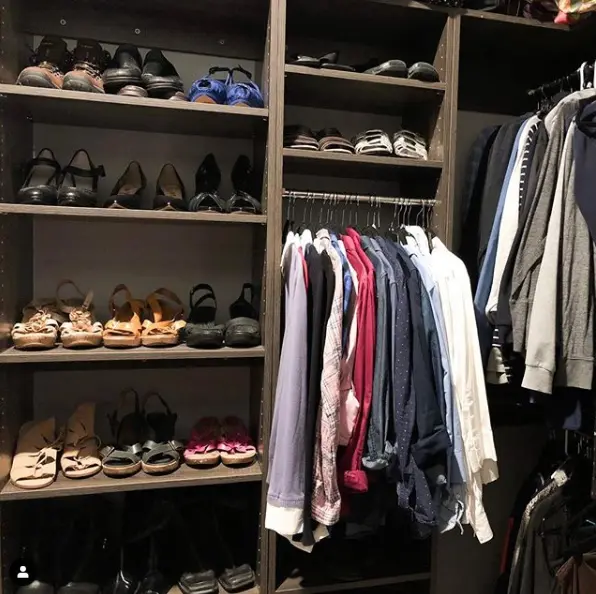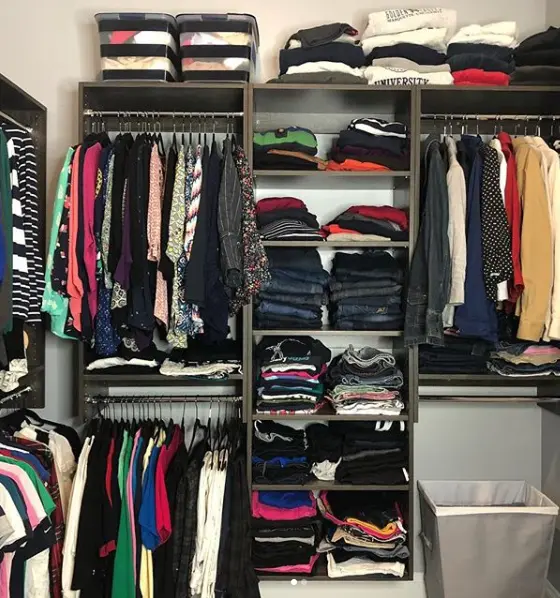 HOLLYWOOD BEDROOM
Sawyer requested a "Hollywood room" and I think we pulled it off with the black, grey and red decor. The bed is from Walmart, the bedding is from BEDDYS (which makes it SUPER SIMPLE for him to make each morning), the red pillows are from Home Goods, and the director's chair and black nightstand are both from Target.
The window blinds are Blinds.com Premium 2 1/2" Wood Blinds in White 191.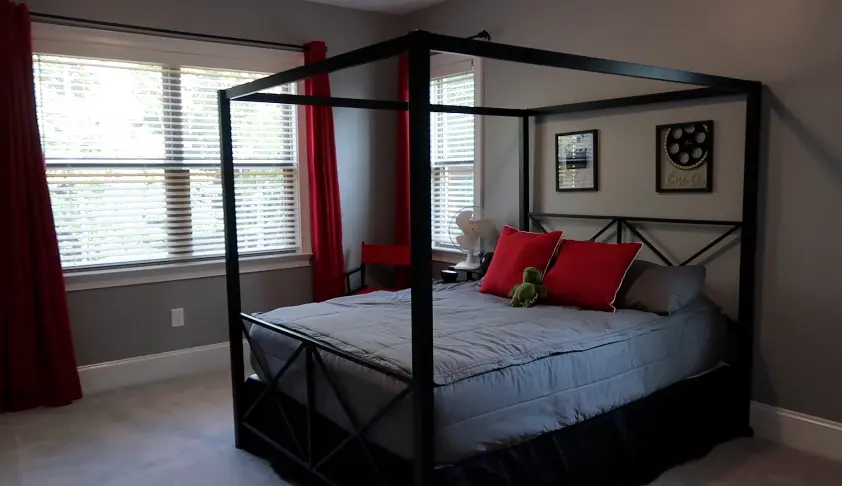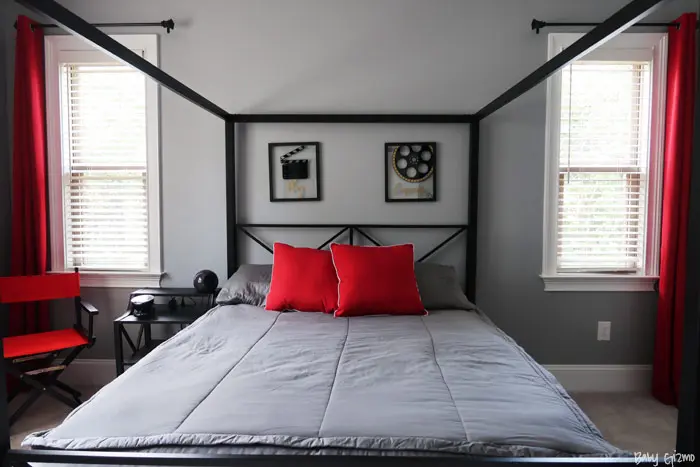 SURF BEACH BEDROOM
This is one of my favorite projects that we did in the house! The surf bed turned out SO cute and completed Sutton's beach room!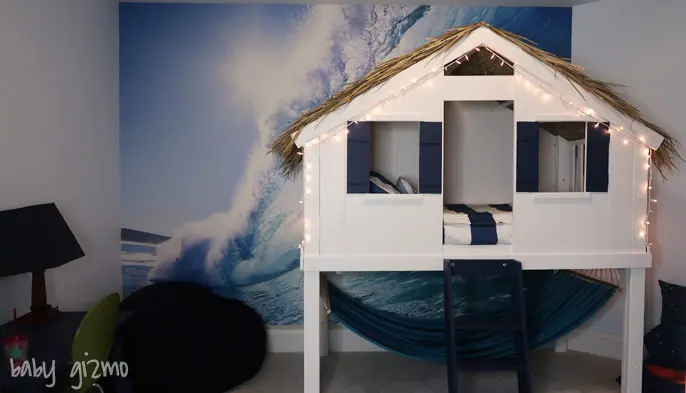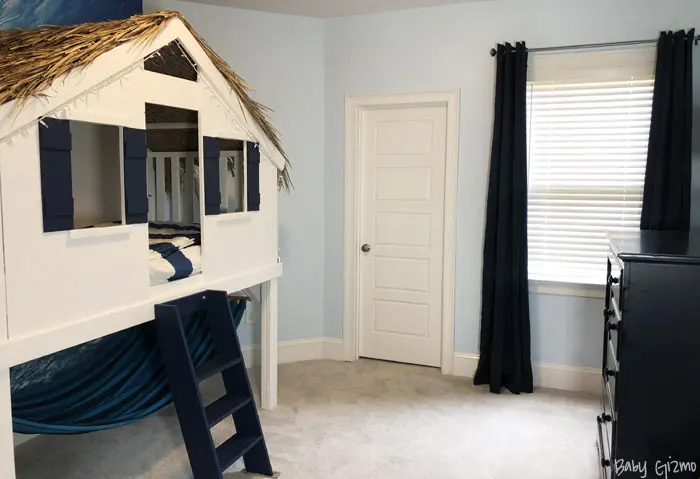 The window blinds in the "Surf Room" are also Blinds.com Premium 2 1/2" Wood Blinds in White 191.
TEEN ROOM
The Teen Room is another room that got a dedicated tour on YouTube. If you'd like all the specifics you can see them HERE or watch it HERE. The window blinds in this "Teen Room" are also Blinds.com Premium 2 1/2" Wood Blinds in White 191.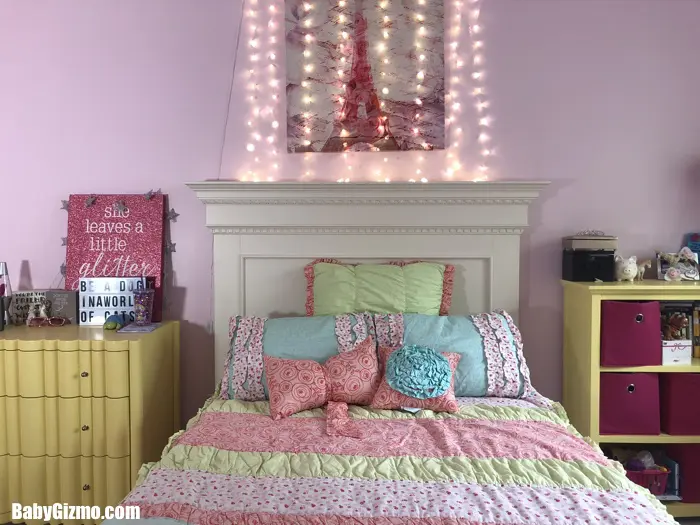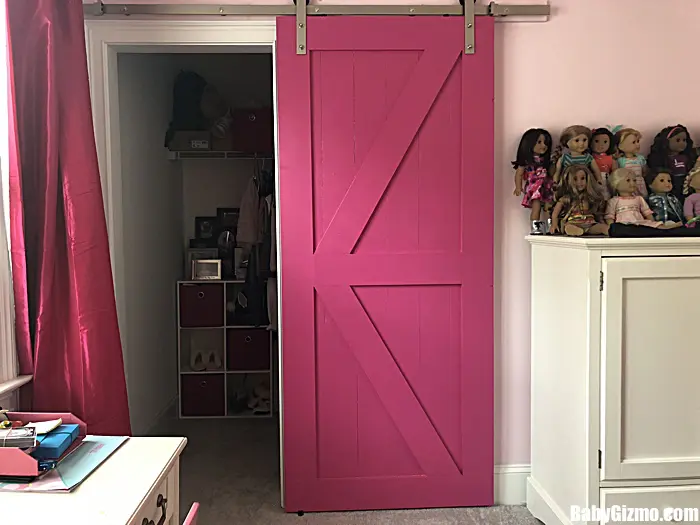 THEATER ROOM
The Theater Room is one of the rooms that isn't quite complete. It's close but we plan to switch out the furniture, add a pool table and a dropdown motorized movie screen. So yeah, it's kind of a work-in-progress right now.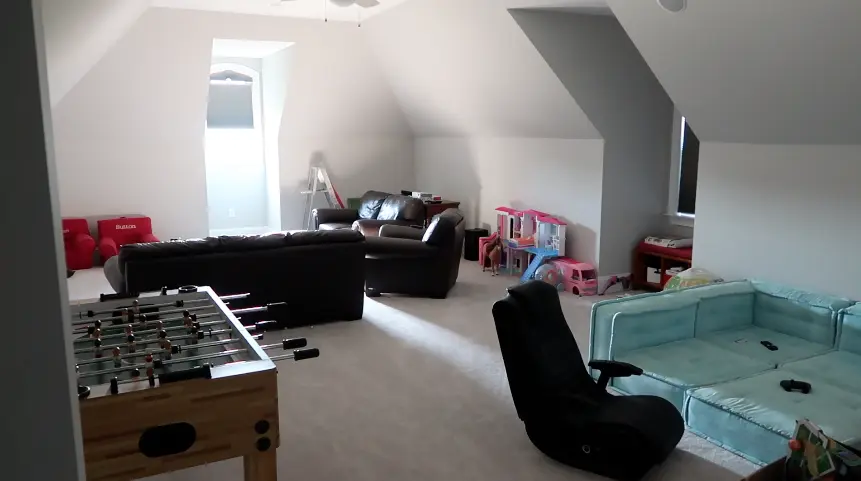 I can share with you the window coverings though because those are in and ready to turn this room into a movie theater when it's all ready. One one window we installed Blinds.com DiamondCell Blackout Cellular Shades in Midnight Museum and on the other window that has an arch at the top are the same blinds but with an added DiamondCell Blackout Cellular Arch Shades in Midnight Museum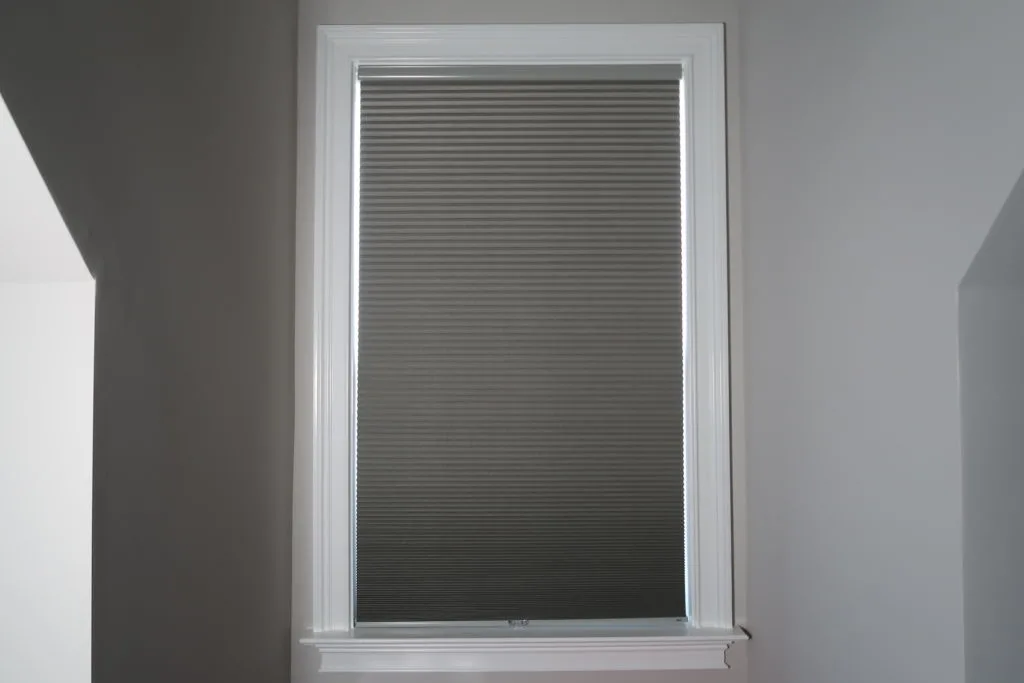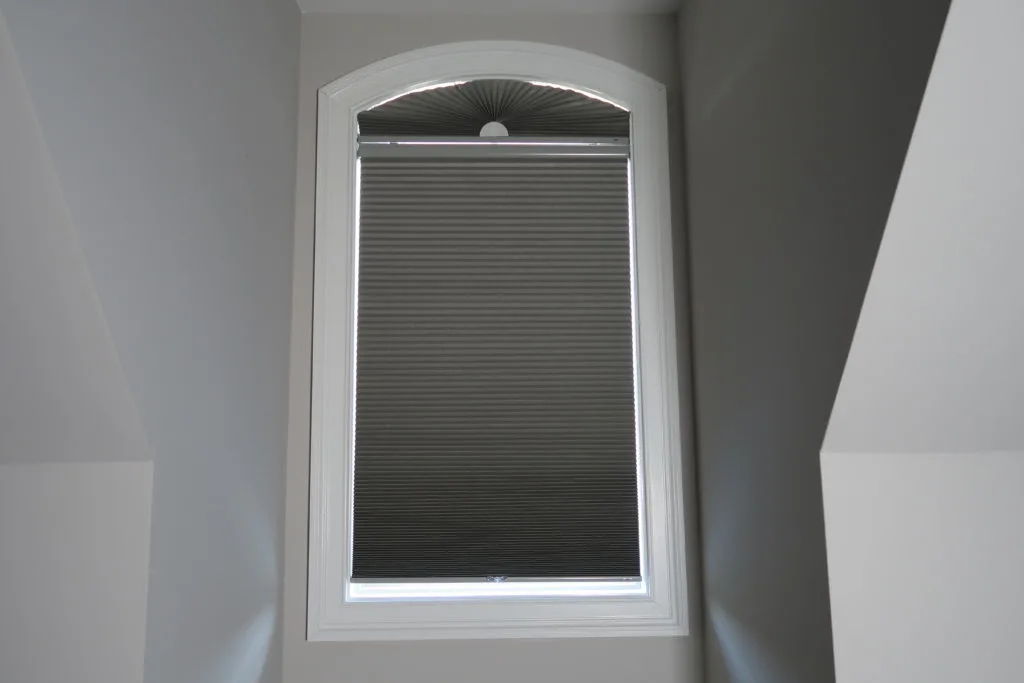 This is it for the House Tour today! We will update our house tour when our theater room and swimming pool are complete! For now, just enjoy the walk-thru tour of our new home in the YouTube video above.