This post is in partnership with ErgoPouch.
The first few weeks and months with your new baby is affectionately known as the "4th trimester". It's that time starting when baby emerges from the womb to the world. A time of bonding. An amazing but eye opening experience into what life with a baby will be like.
While all babies are different, newborns sleep around 16 hours a day in the first few months as their body grows, their brain develops and they learn to sleep in their new environment.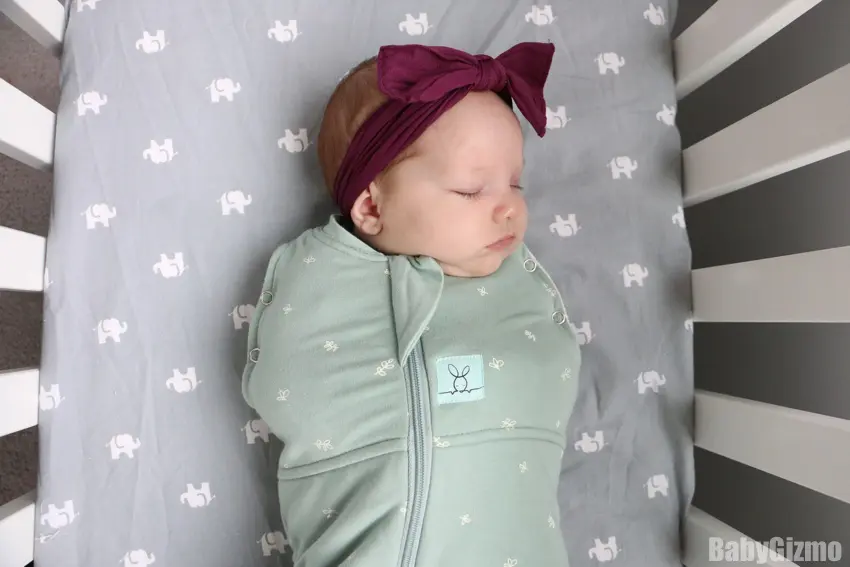 While I could tell you the nitty gritty, I'm going to jump to the most important thing you need to know – how to get sleep and how sleepwear plays a part in that. Not just the baby but for you as well.
ErgoPouch products are made of natural fibers including organic cotton and bamboo. These fabrics are not only super soft to the touch but they are breathable, skin-friendly, AND they keep baby at an even temperature.
Worried about how to dress your baby for sleep depending on the season and temperature? TOG-ratings take the guesswork out of it. The ErgoPouch products come in a range of TOG ratings (also known as warmth ratings) so there is one that is good for every temperature and season. "A TOG is a unit of measurement for insulation and warmth of sleepwear and bedding. Put simply, the lower the TOG rating, the lighter the fabric. The higher the rating, the more padded and insulated it is." For example, products with a TOG rating of 2.5 or 3.5 are designed for colder winters and the products with TOG ratings of 0.2 are designed for warmer summer weather.
Here are some products that could make the 4th Trimester easier and more comfortable for both you and baby.

Matchy Matchy Robe for Mama
The first thing you need is a comfy robe so that you can rest at a moment's notice. This is something you should already have before the 4th Trimester begins so that you can add it to your hospital bag. It's important to choose something that is comfy like this Matchy Matchy for Mama robe from ErgoPouch. The gorgeous, soft bamboo viscose robe will not only keep you comfortable but is available in ErgoPouch Heritage prints so that you can match your baby. This robe has big pockets and is perfect for your hospital bag, night feedings, lounging at home and being ready for a nap at a moment's notice. The ErgoPouch Matchy Matchy Robe is available in the timeless scandi-inspired colors and prints of Berries, Grey Marle, and Sage prints and retails on the ErgoPouch website for $59.99.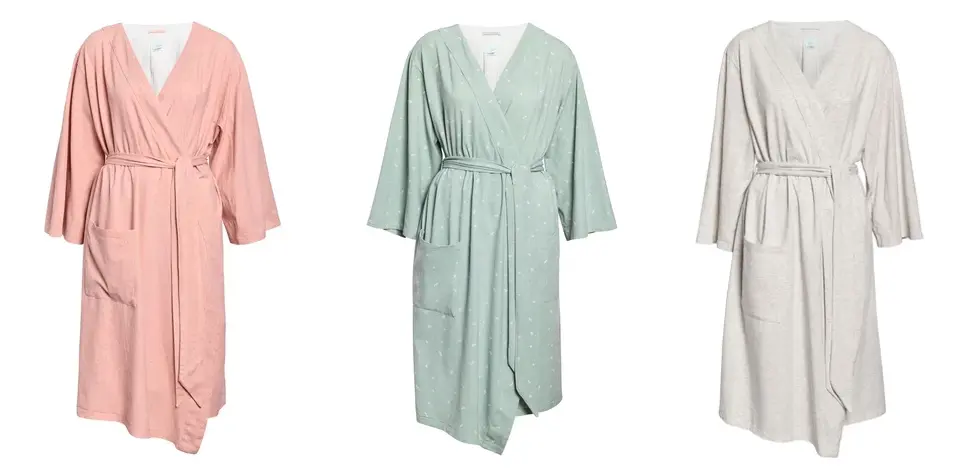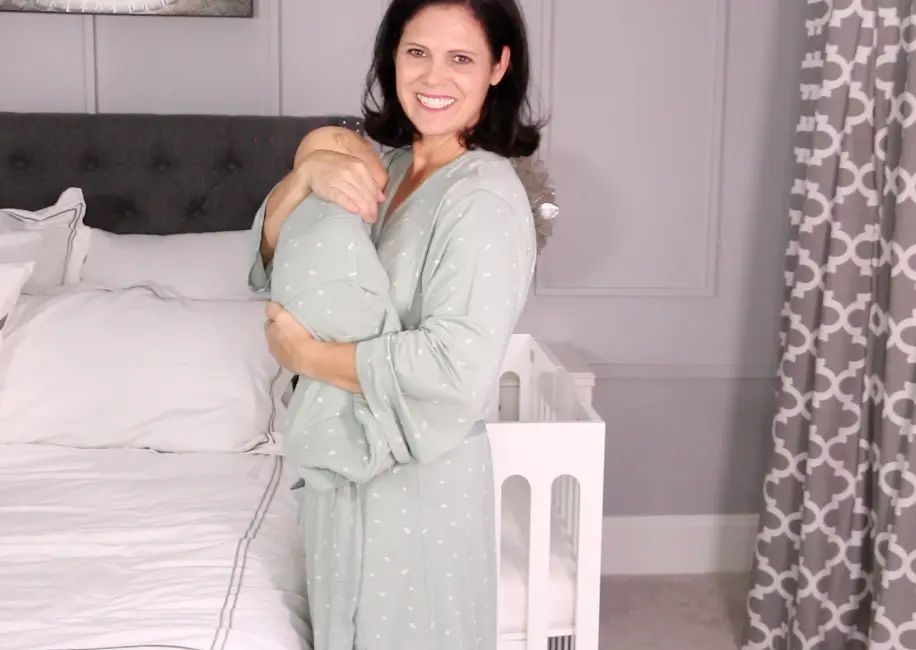 Cocoon Swaddle Bag
Your baby was quite comfortable being confined in the womb for 9 months so many prefer an environment that mimics that close and restricted feeling at first. It soothes them. That's why you may want to swaddle your baby. My babies always slept better in the first weeks and few months when they were swaddled because it helped them feel snug, secure and controls the startle reflex that may wake baby up unnecessarily.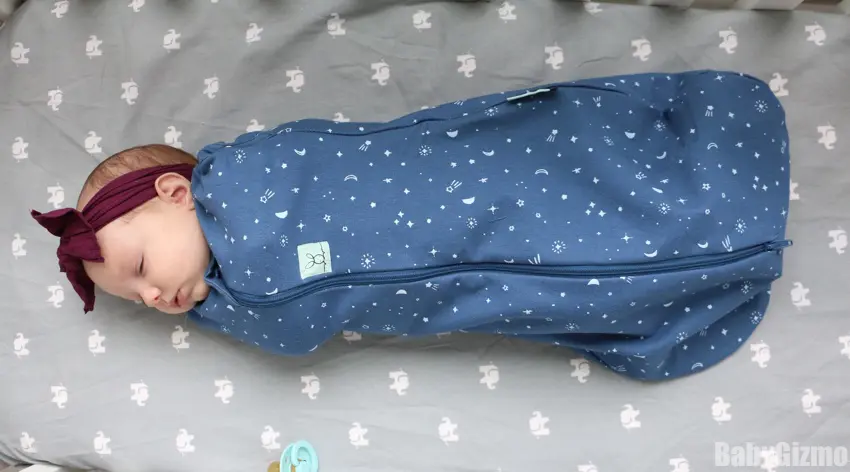 The Cocoon Swaddle Bag by ErgoPouch is one of the easiest ways to swaddle your baby in one, easy "wearable blanket meets swaddle". There is no complicated wrapping – just zip and they are snug as a bug. It's made and filled with organic cotton so it's incredibly soft to the touch and features a two-way zip for simple use and easy diaper changes. Yes, you can just unzip from the bottom, change the diaper and baby is back to bed before you know it.
The Cocoon Swaddle Bag is also versatile because it converts from an arms-in swaddle to an arms-out sleeping bag.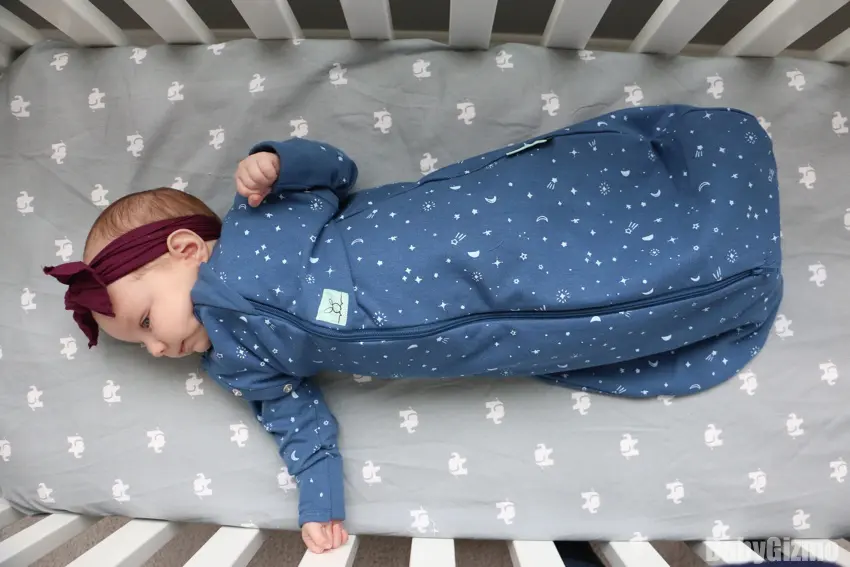 Another great feature is the bell-shaped design that supports healthy hips and shoulder joints.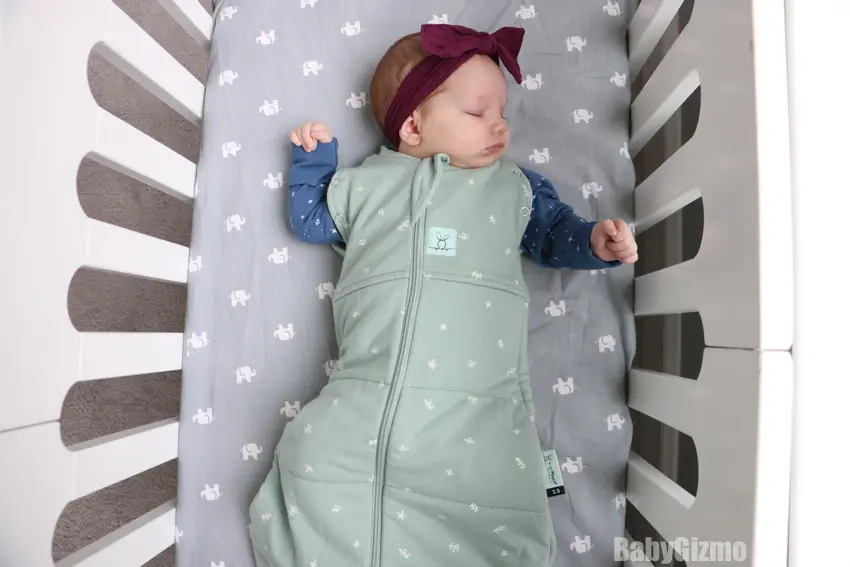 The Cocoon Swaddle Bag is available in a variety of adorable prints and colors including the new Heritage Collection prints: Sage, Berries and Night Sky, two TOG-ratings (1.0 and 2.5) and is available in sizes newborn, 0-3M, 3-6M and 6-12M. You can find the entire ErgoPouch Cocoon Swaddle Bag collection here.
PAJAMAS
Pajamas are an essential for layering for baby. The adorable ErgoPouch pajamas can be worn as pajamas underneath any of their swaddles, sleeping bags, sleep suits or sleep onesies. They are made from a soft, stretchy organic jersey cotton for comfort and warmth during sleep. Plus, the slim-fit designs prevents bunching underneath your child's sleep or swaddle bag, and the breathable, natural fibers help regulate body temperature and prevent overheating.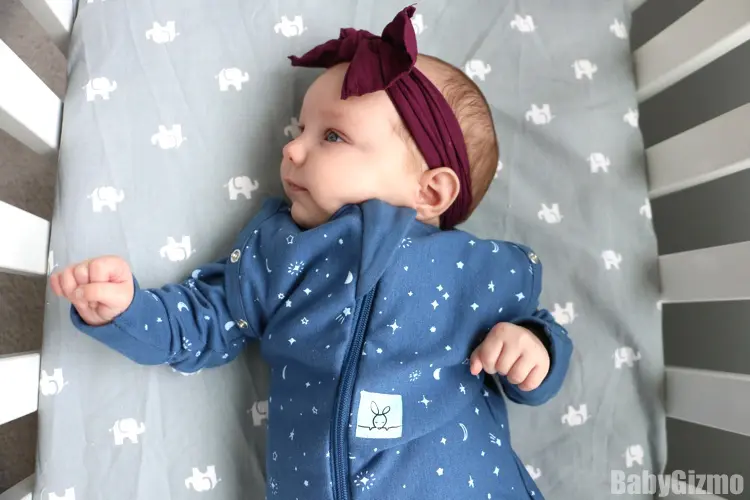 The ErgoPouch Pajamas are the only TOG-rated pajamas on the market – available in 2 weights 0.2 TOG (better for warmer weather) and 1.0 TOG (better for cooler weather). I love that the pajamas also feature a 2-way zipper that make middle of the night diaper changes incredibly easy and quick.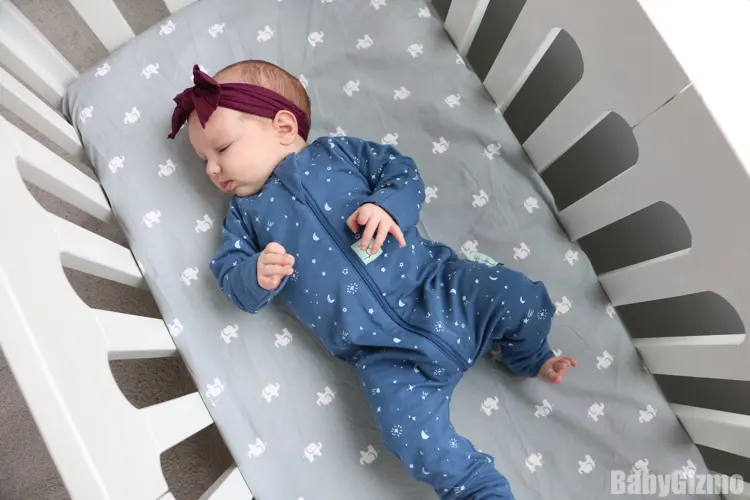 BUTTERFLY CARDI
Just about the time that you fall into the swing of things with swaddling, things will start to change. Your baby will start to want their arms free from the swaddle as they get bigger and older. That is where the ErgoPouch Butterfly Cardi comes in. This is a fantastic transitional product that helps your baby go from an arms-in sleeper to an arm-out sleeper with minimal sleep interruptions. It's designed to be worn over the baby's swaddle to help them transition slowly.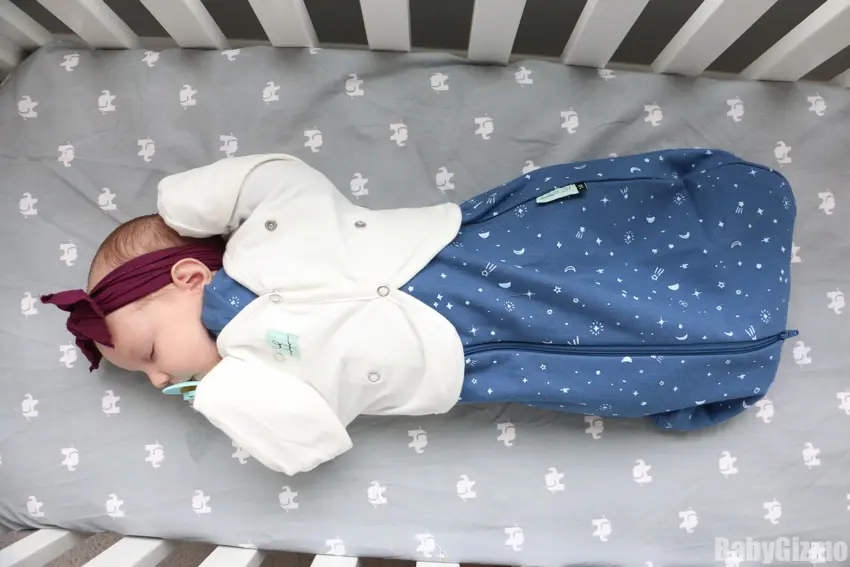 Now that you and your baby are resting comfortably, let's talk about a how to create an environment in the nursery that may keep your baby sleeping longer and more soundly. Darkness.
WINDOW BLOCKOUT
Some babies and toddlers need total darkness in their room to sleep longer and more soundly and the new, reusable, static-cling Window Blockout by ErgoPouch is the perfect solution. These non-toxic sheets block 100% of sunlight, leave zero residue on your windows and can be used multiple times. No need for holes in the wall or sunlight peeking in around the curtains.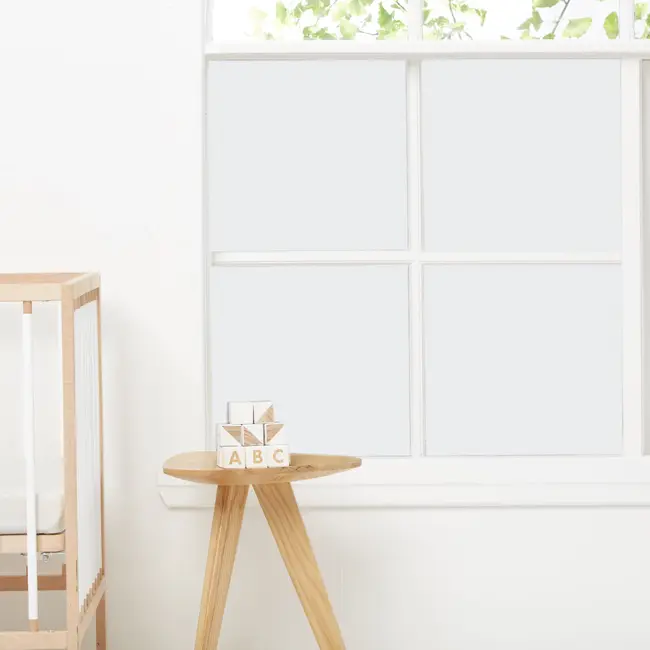 The Window Blockout is white on both sides (with an internal black layer) to seamlessly blend in with your child's space. The nursery side will block out the light and the outward-facing side will reflect light away from your windows, which can help regulate the room's temperature for a more comfortable sleep. Remember that when baby sleeps longer, YOU sleep longer.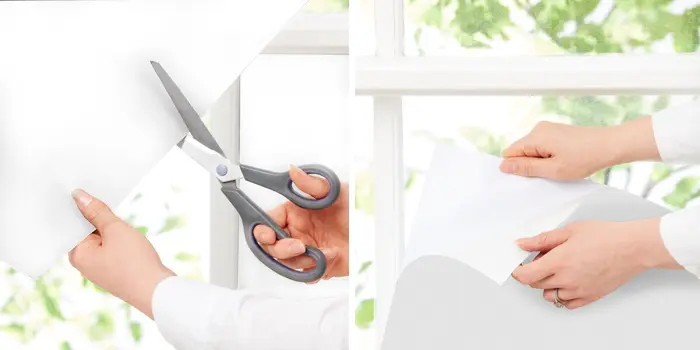 These Window Blockouts are easy to cut to size and apply to your nursery windows. They are even great for travel as they can be rolled up for transport. They are available in packs of 2 rolls or 3 rolls on ErgoPouch.com.
While those are some newborn essentials for the 4th Trimester, here are a few other tips I have for the getting baby to sleep safely is:
I know it's cliche but sleep when the baby sleeps. Everything else can wait. Sleep. Bond. Feed. Repeat. (That goes for both of you!)
A bare crib is a safe crib. Keep the crib free of any loose blankets, crib bumpers or any loose items. That's why wearable blankets and sleeping bags are such a great solution to keep baby warm AND safe in the crib.
BACK to Sleep. Put baby to sleep on their back from day one until they can naturally roll on their own.
Keep things out of reach from baby in the crib. You never know when the day will come that baby stands up and can grab anything that is in reach that could be a hazard to your child.
For more information on safe sleep practices, there are articles here, here, and here.
If you'd like more information on these products, you can visit their website at www.ergopouch.com or keep up with them on the ergoPouch Facebook or ergoPouch Instagram where they often promote specials and DISCOUNTS!
*Disclosure: This article was sponsored by ErgoPouch. As always, all thoughts, opinions and statements are our own.