Spring breaks and summer vacation is right around the corner and it's a great time to visit Walt Disney World with little ones. There are certain ways of managing the madness so that everyone has fun, even the baby in the stroller.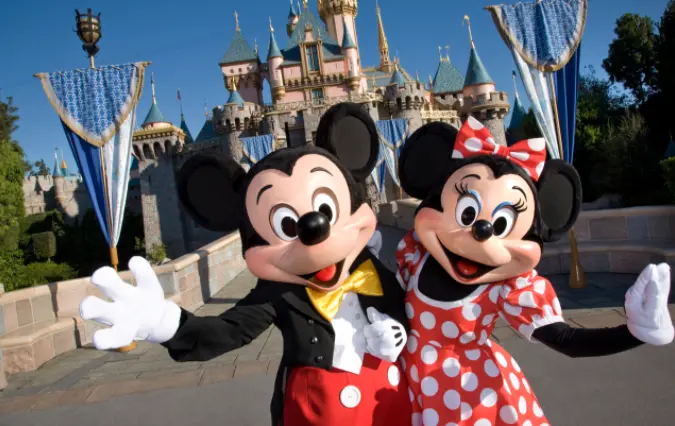 1. The stroller
Let's talk about the stroller first. Rent one, rather than drag your own around. The first rule of any shuttle bus from hotels to Disney Parks is strollers must be folded. If you want your own, please use the smallest, most lightweight, easy-to-fold stroller you have.
2. Park basics
Each theme park has a variety of activities and attractions for all ages but you should know a few specifics. Magic Kingdom is by far the most suited for a full family experience. Kids of all ages, from infants to 102, have fun here. EPCOT is absolutely enjoyed most by adults and older kids, although little ones love The Living Seas area.
Hollywood Studios is typically considered the park teenagers and young adults favor although there are kiddie shows such as Voyage of the Little Mermaid. Animal Kingdom, like Magic Kingdom, is fun for the whole family and a favorite location for character meet & greets. Both water parks are fun for all. Keep in mind, the reflection off the 'snow' at Blizzard Beach can be blinding. Wear sunglasses and don't forget the sunblock.
3. Forget the kitchen sink
We've all heard the phrase "Brought everything but the kitchen sink." Don't be that family in the bag check line, located before the entrance to each park, with 4 extra large fully stuffed bags or backpacks. You're not actually going on Safari in Africa and the Enchanted Carpet Ride is within eyesight of an ice cream stand. If you've packed 3 or 4 large backpacks for 3-6 people, you've packed too much.
4. The Hotel
If you're visiting Disney World with little ones, you should be staying in a kid friendly hotel, one that makes vacation a little easier on Mom and Dad. Use the hotel shuttles rather than fight traffic and deal with parking. Check out the Disney Good Neighbor Hotels with full kitchens. The fully stocked kitchens make it easy to serve cereal and milk, keep snacks available and make quick money saving meals in room. These Disney Good Neighbor Hotels also offer tickets and shuttles to Disney and other theme parks. My family and I always stay at staySky Suites I-Drive Orlando because they offer three different shuttle times to and from Disney.
5. Mid-day
Temperatures and tempers rise in the middle of the day. Beat the heat by heading back to your hotel and enjoying a cooling dip in the pool, followed by a nap. The pools at some of the hotels are as good as a theme park to little ones. An example is Lake Buena Vista Resort Village & Spa's well themed Pirate Plunge Pool. After a nap, head back to a park for evening fireworks or catch attractions you missed earlier.
6. Baby Care and First Aid
Every Walt Disney Theme and Water Park has a Baby Care and First Aid station. Find out where they are and check them out. Nursing moms can use the rocking chairs in air conditioned comfort inside the Baby Care buildings. If needed, you can buy pacifiers, bottles, formula, baby food, diapers and more at the baby stations.
7. The kiddie friendly attractions
We know Walt Disney World has an abundance of exciting adventures for people above a certain height but you might be surprised to discover many attractions are infant and toddler friendly as well. For instance, all the shows can be attended with an infant. Riding attractions such as It's a Small World, Tomorrowland Transit Authority and Pirates of the Caribbean can be enjoyed by an adult while holding a little one.
8. Mental Preservation
Sometimes, mental preservation demands we do the one thing we swore we never would, buy a $22 Goofy hat. As long as this isn't the norm and you aren't buying everything sweet Sam is demanding, it's ok. The coveted Princess Crown, Pirate Sword or Mermaid doll may be the only thing that restores happiness. For us it was an $18 squirt bottle with fan attached and it was worth every cent.
9. Slow down
We've all seen that family with Mom or Dad tugging on reluctant kids while screeching, "Hurry up! You will have fun!" Instead of being fodder for somebody's entertainment, slow down. Unless you're there a month or more, you will never see and do everything. Enjoy what you can and keep the focus on each other. You and your kids will have much more fun making memories this way. Wave to Mickey for me!