Ah, Thanksgiving dinner: home of the sweet potato casserole. I'm not a big fan, because the traditional casserole tastes more like dessert than dinner. Plus, I always forget that I put the casserole under the broiler to toast the marshmallows.
Then I have to spend extra time trying to scrape the now-charred marshmallows off the top to salvage the dish. Blech. This year, I decided to research some options that don't involve mini-marshmallows. Check out these great sweet potato recipes!
Don't miss our other Thanksgiving Side Dishes, How to Cook a Turkey, Thanksgiving Desserts and Thanksgiving Pumpkin Desserts.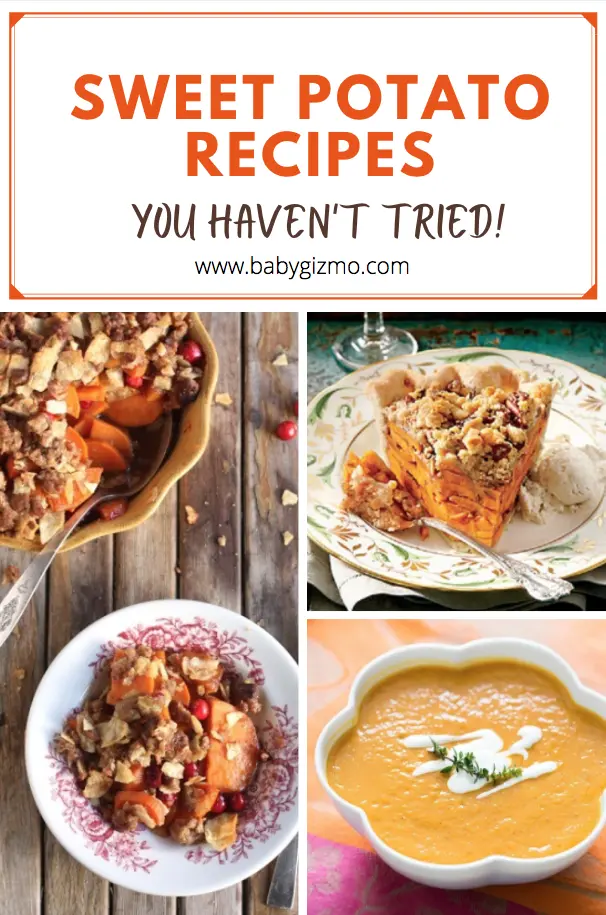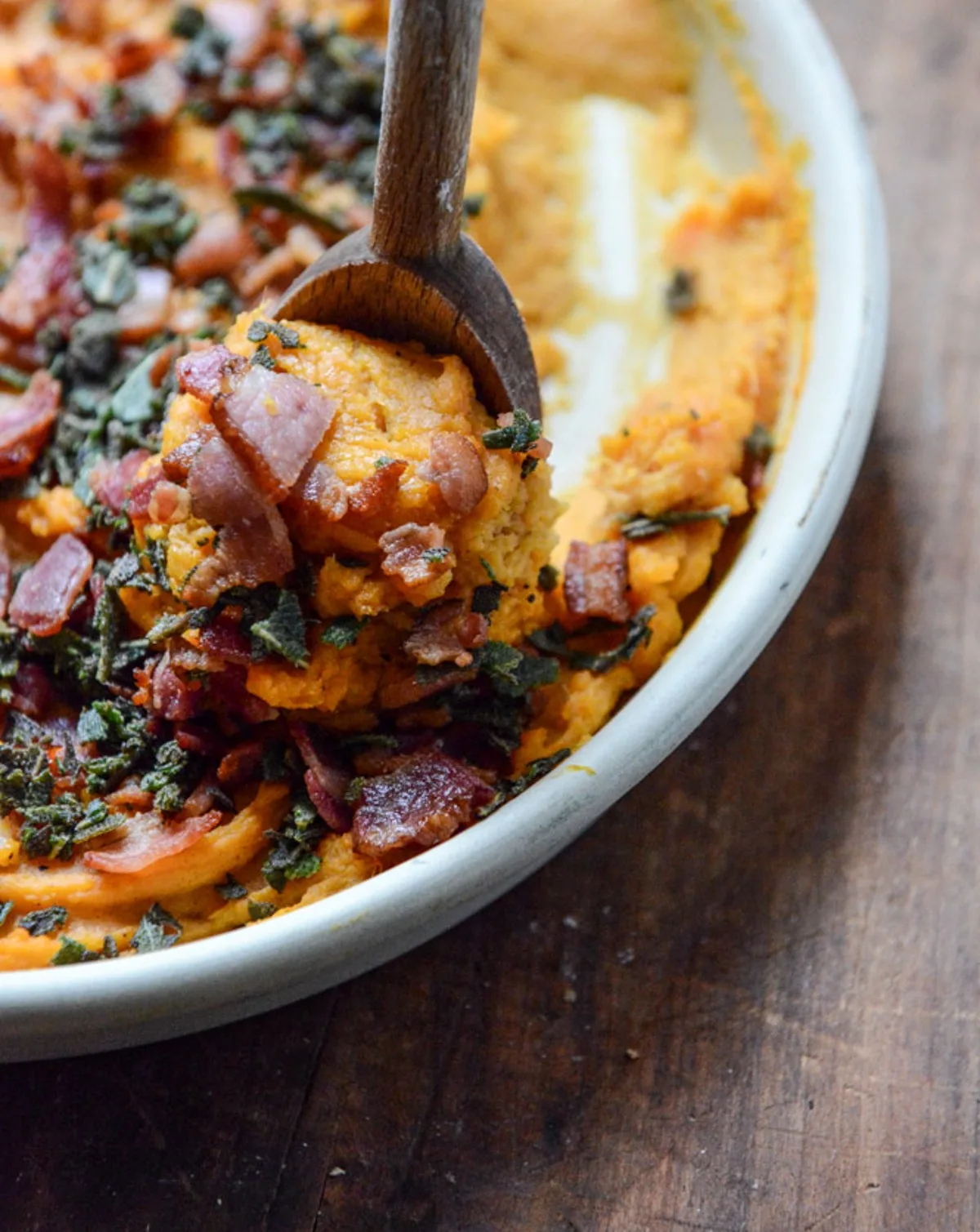 Whipped Bourbon Bacon Sweet Potatoes
Holiday eating isn't about making good choices, right? Excellent, because this dish is not health food, people. But it incorporates alcohol and bacon, so we forgive it its flaws.
WHIPPED BOURBON BACON SWEET POTATOES
Oh and in case your eyes are deceiving you, this is one heck of an indulgent side dish.
Check out this recipe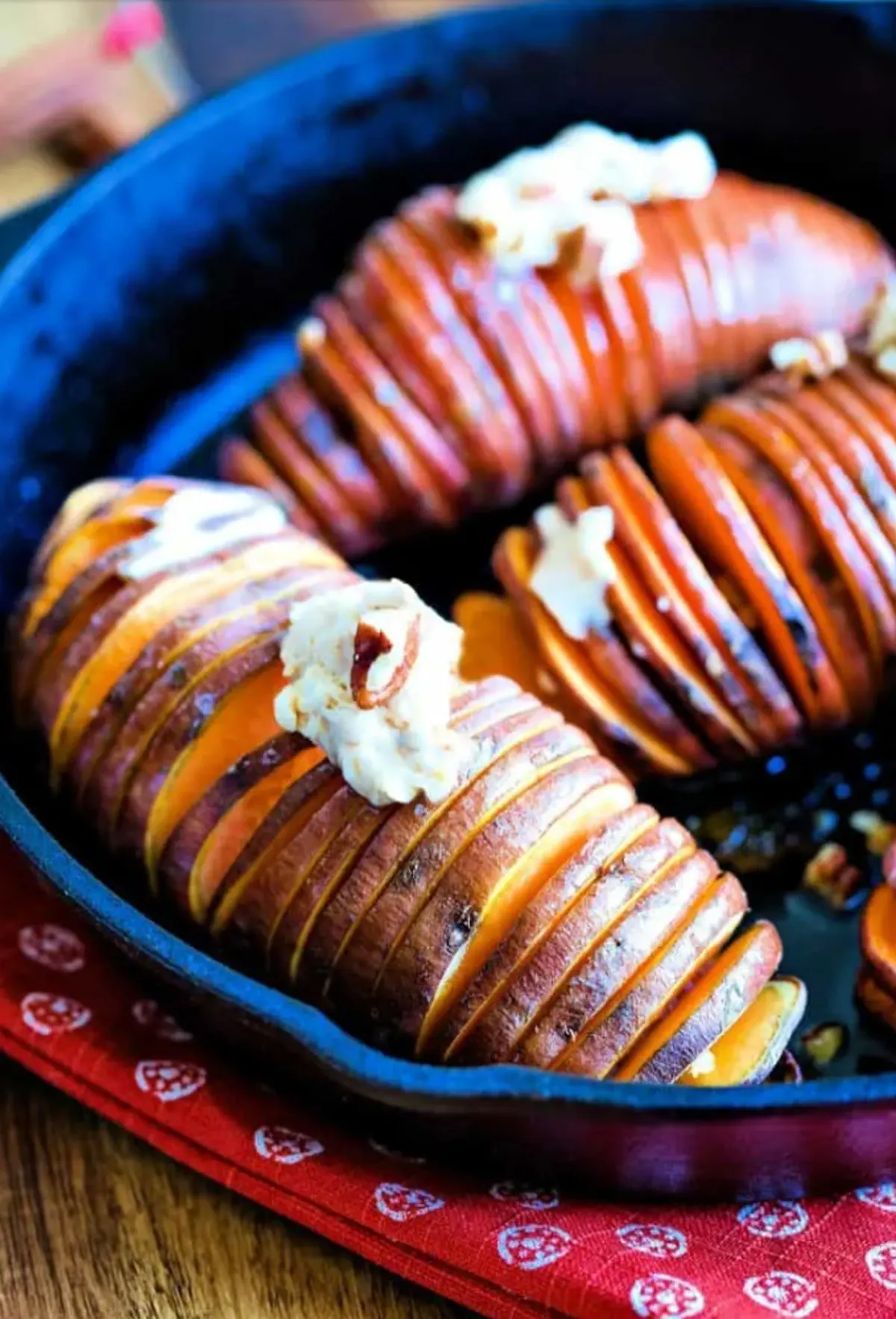 Hasselback Sweet Potatoes with Maple Cinnamon Butter
According to Pinterest, Hasselback potatoes are a thing. So here they are sweetened with maple and cinnamon and ready for your Thanksgiving meal.
Hasselback Sweet Potatoes with Maple Cinnamon Butter
Hasselback Sweet Potatoes with Maple Cinnamon Butter are a deliciously elegant way to serve sweet potatoes this holiday season. Carefully slice sweet potatoes — without cutting all the way through — and fan them slightly apart. Drizzle them with olive oil and bake in cast iron until the sweet potatoes are tender through and through.
Check out this recipe
Sweet sweet potatoes, savory sweet potatoes—how do you decide? How about you don't? Instead, whip up some twice-baked sweet potatoes and let guests top their own potatoes at a potato bar stocked with a variety of toppings! And yes, you can put mini-marshmallows out. If you have to.
Twice-Baked Sweet Potato Bar
Delicious twice baked sweet potatoes set up in a fun bar.
Check out this recipe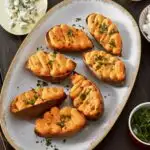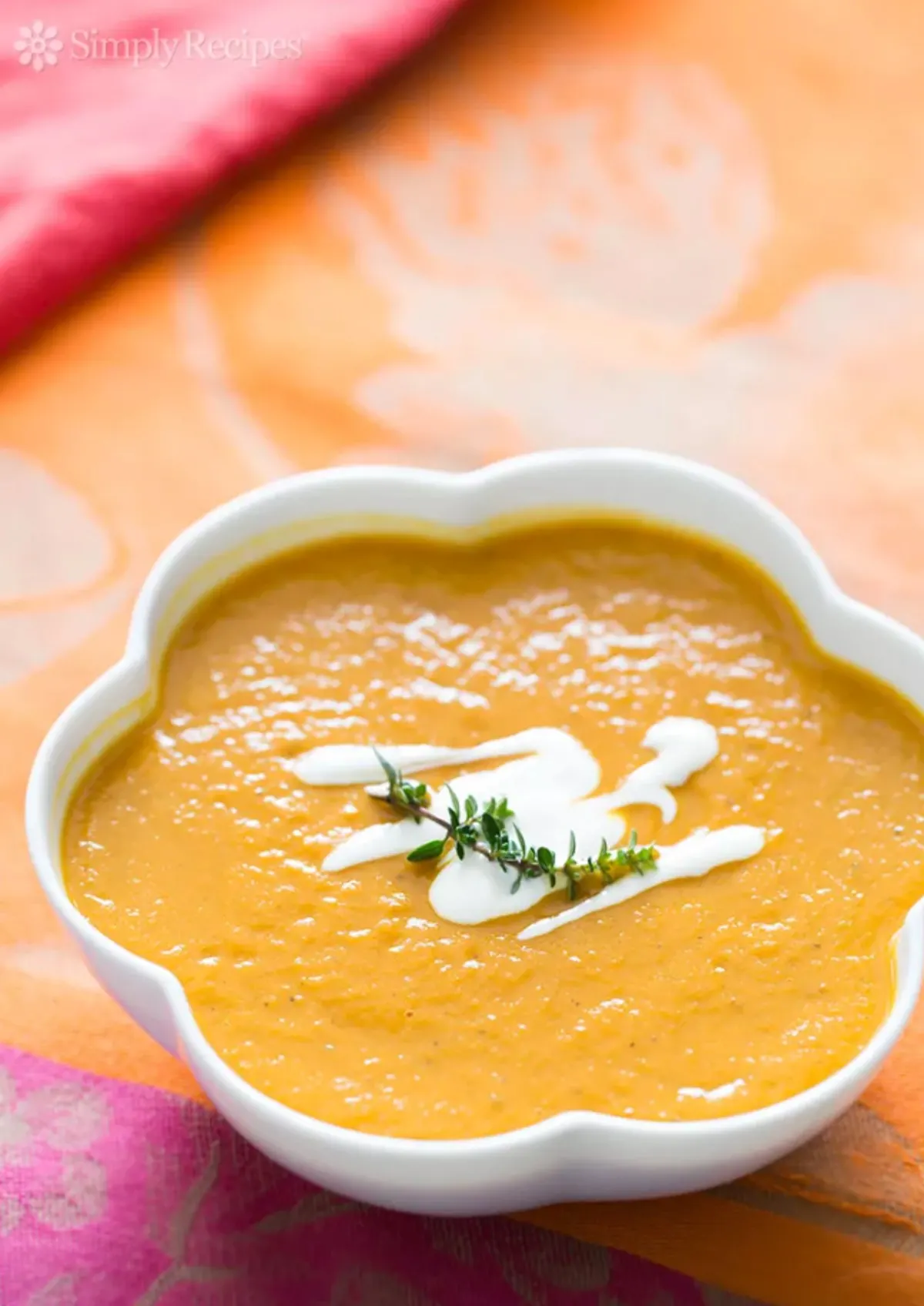 Soup is a fantastic addition to any big dinner if for no other reason than it's a perfect dish to make ahead. I don't know about you, but I think soup always tastes better the day after it's made. For the holidays, try this simple roasted sweet potato soup.
Roasted Sweet Potato Soup
EASY roasted sweet potato soup! With shallots, cumin, thyme, and stock. Swirl in a little sour cream or yogurt and serve with some crusty bread.
Check out this recipe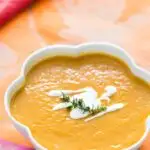 Sweet Potato-Russet Potato Gratin with Horseradish and Dijon Crust
Okay, this recipe had me at "gratin." Then there's the whole horseradish and Dijon thing and now I'm drooling. Oh yeah—I also love that this combines sweet and regular potatoes into one dish!
Sweet Potato-Russet Potato Gratin with Horseradish and Dijon Crust
Here's a recipe to please both sweet potato lovers and regular potato fans. To make this in advance, cool the cooked components of the gratin before combining and assembling.
Check out this recipe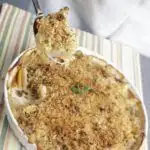 Since sweet potatoes are, you know, sweet, they don't have to stay on the dinner table. Why not try them on the dessert buffet in the form of this yummy cobbler. Fancy maple-leaf-shaped crust optional.
Sweet Potato-Apple Cobbler
This fall-friendly recipe makes a scrumptious finale to a fine meal.
Check out this recipe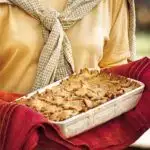 We all know sweet potato pie is a thing. In fact, it's a thing that looks exactly like a pumpkin pie. Make your sweet potato pie stand out by serving this gorgeous sliced version instead.
Sliced Sweet Potato Pie
We love the layered look of this ever-so-sweet streusel-topped treat.
Check out this recipe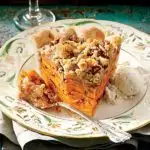 I kind of melted into a little puddle when I saw this picture: It just. Looks. So. Good. I'm a sucker for spoon bread. Toss in some spices that scream "fall" (or PSL, as the case may be) and you've got a winner!
Sweet Potato Spoon Bread
Martha first tasted this delicious sweet-potato spoon bread at The Elms, a restaurant and tavern owned by Brendan and Cris Walsh in Ridgefield, Connecticut. This recipe, part of Martha's Ultimate Thanksgiving Menu 2007, was adapted from Martha Stewart Living, November 1997.
Check out this recipe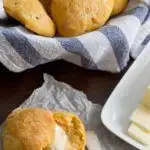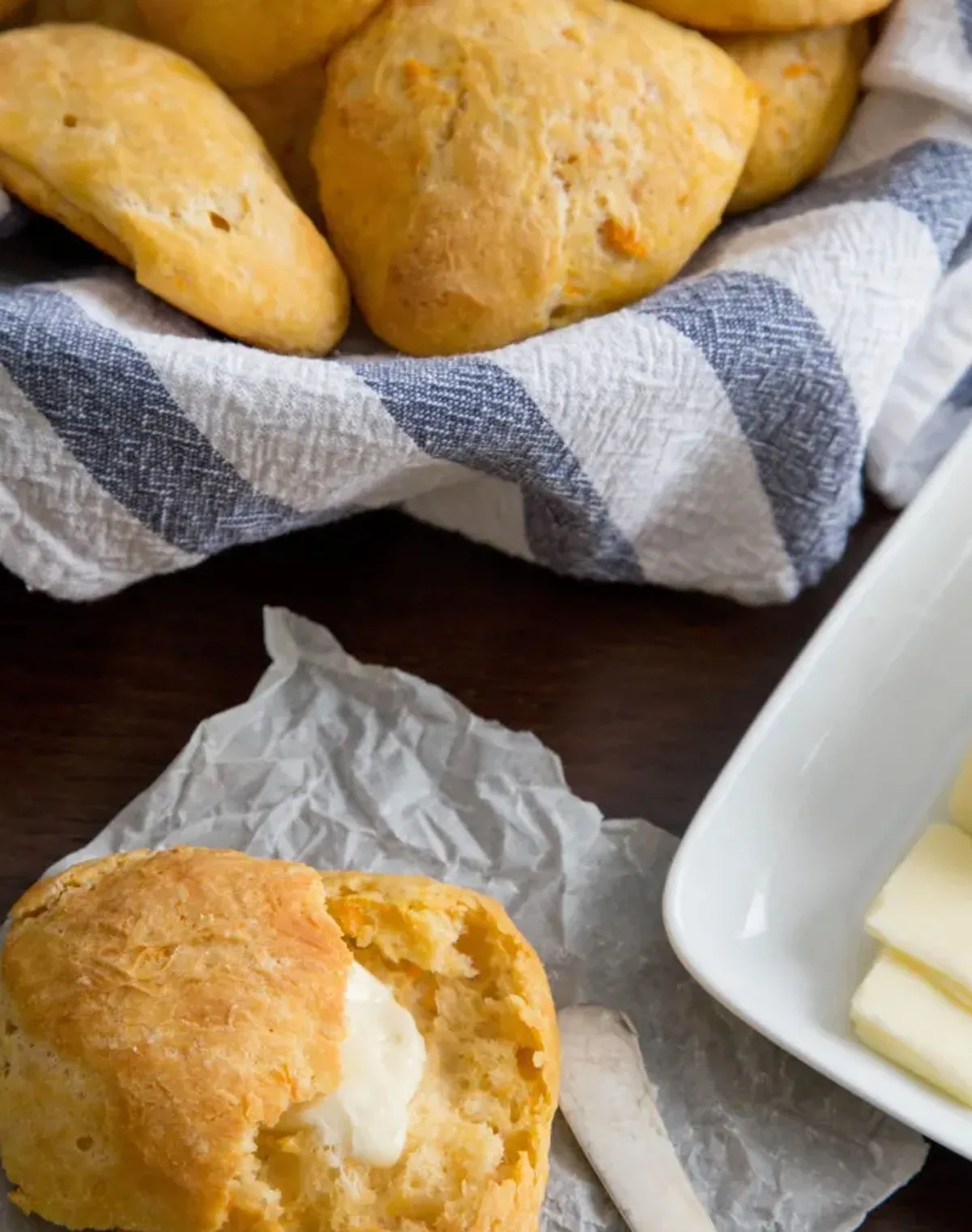 I love homemade bread, but I am such a lazy bread maker. These sweet potato rolls started calling my name as soon as I noticed they're no-knead. Woo hoo!
Sweet Potato Rolls
These soft and airy sweet potato rolls are perfect for the job. They're also very nearly foolproof, making them one less thing to worry about when planning the meal.
Check out this recipe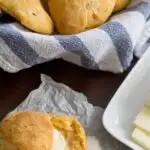 Sweet Potato-Cranberry Crisp
Finally, I'll leave you with this dish. Its creator insists it's a dessert, but with the sweet-salty combination of sweet potatoes, cranberries, potato chips, and pecans, I'll let you choose where you'll serve your crisp.
Sweet Potato-Cranberry Crisp
This Sweet Potato and Cranberry Crisp is a fun twist on the classic Thanksgiving side dish, made even sweet 'n' saltier with a potato chip and pecan topping. Post sponsored by Kettle Brand Chips.
Check out this recipe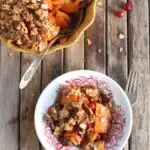 Even non-sweet-potato-fans are sure to find something in here to try. (Try a bite to be polite, as my daughter's preschool said!) These all look so delicious, though, that I'm pretty sure your guests will take more than a "polite helping"—be sure you have plenty of sweet potatoes on your shopping list.
Happy Thanksgiving, everyone!