Did you know there's a Waffle Day? Of course, there's a food holiday for just about everything, so there's always a reason to celebrate. And I thought we'd celebrate this holiday not with a round-up of recipes, but with a selection of WAFFLE MAKERS! Grab your favorite waffle recipe and get ready to use it in some of the most fun versions of this tool you've ever seen!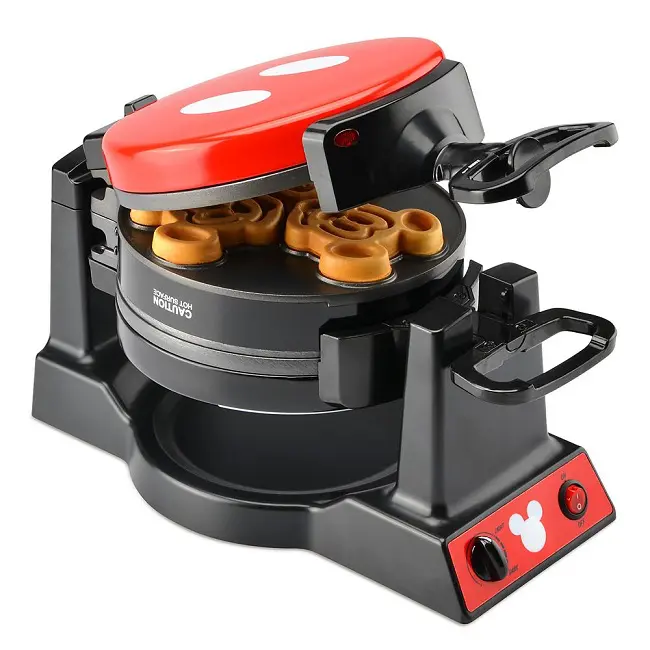 Mickey Mouse 90th Anniversary Double Flip: My daughter picked this out for my husband's birthday a couple months ago and we've had waffles every weekend since. This maker turns out authentic Disney park Mickey waffles. (Disney Store, $75)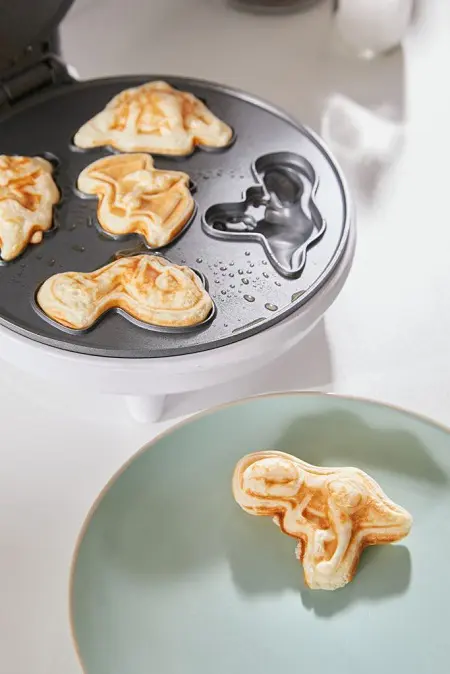 Dinosaur: Not only does this make dinosaur waffles, it makes tiny dinosaur waffles! How perfectly fun is that?! Who doesn't need a bite-size stegosaurus in the morning? (Urban Outfitters $35)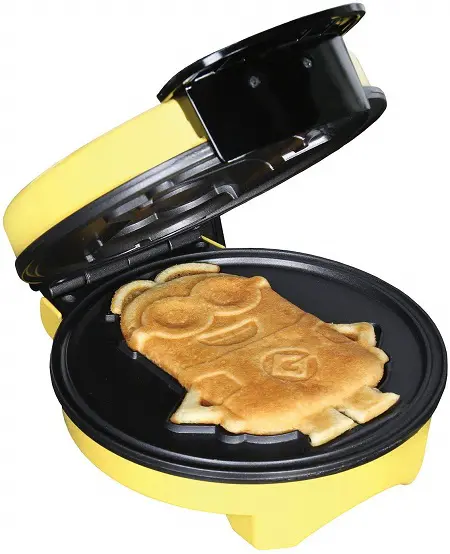 Minion: When I found these, I literally laughed out loud. There are two minions available—Dave and Kevin—so you can pick your favorite. (Amazon, $35-$40)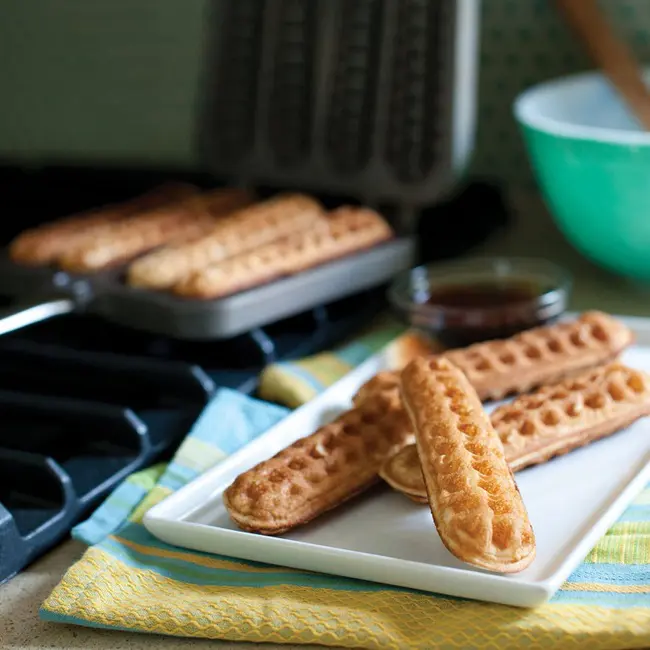 Dippers: This one's a bit different: it's a pan that you use on the stove, rather than a separate appliance. You can use it on gas, electric, and ceramic cook tops, though, which means dippers for everyone! (Amazon, $52)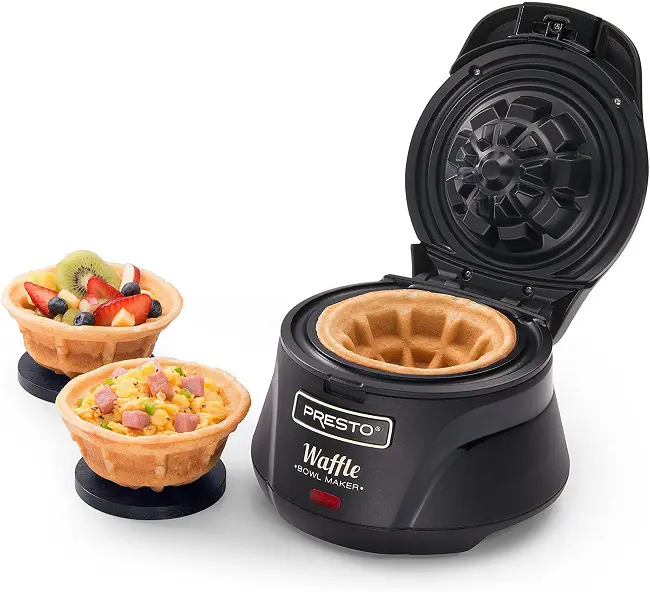 Belgian Waffle Bowl: Are you more of a waffles-for-dessert person? Why not try these waffle bowls to hold your ice cream? Or you can use them for breakfast and fill the bowls with savory scrambled eggs or home fries. Either way, yum! (Amazon, $46, but currently on sale for $25)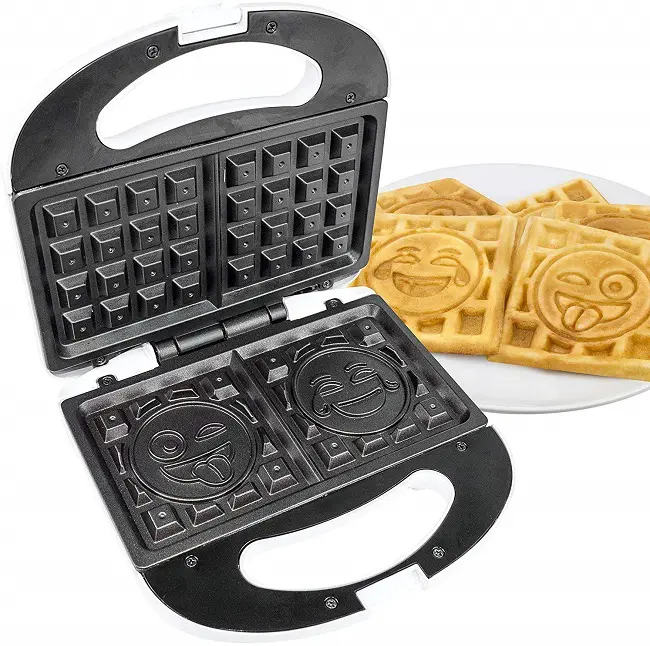 Emoji: The emoji trend is here to stay so why not make your kids' morning with these funny little faces? (Amazon $40, but currently on sale for $20)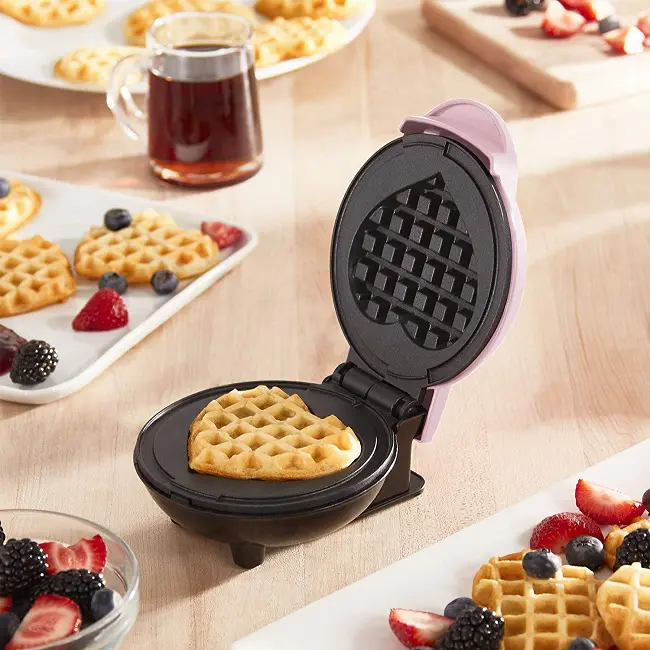 Mini-Heart: This is the cutest, silliest waffle maker I've ever seen. It makes one little four-inch heart, that's perfect if you're whipping out a snack for the kids (or yourself), or maybe a quick dessert. It's so adorable that I couldn't leave it off the list. Plus, it's got 4.7 stars and almost 25,000 reviews on Amazon! (Amazon, $18)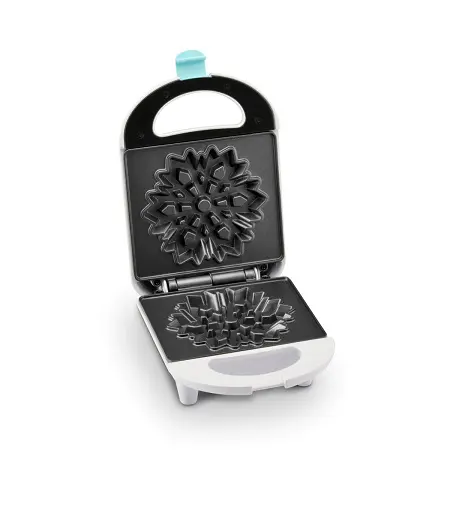 Disney Frozen II Snowflake: Celebrate the early release of Frozen II on Disney+ with this snowflake version. You can use it to keep your little Frozen fans enchated all year round. (Joann Fabric, $16)
Happy waffle-making!