Fall is in the air and Halloween is just around the corner. It seems like back-to-school was only yesterday, but it's already time to get geared up for trick or treating and Halloween treats!
This year, my three little ones are just old enough to really enjoy the Halloween fun. I'm hoping to create a fun-filled holiday with tasty treats and crafts. If you are like me, you like to have a list of ideas all in one place to make you memory making adventures a little easier and more manageable. Well, we've got you covered. Here are all the tasty Halloween treat recipes you will need to enjoy this spooky season with your little ones!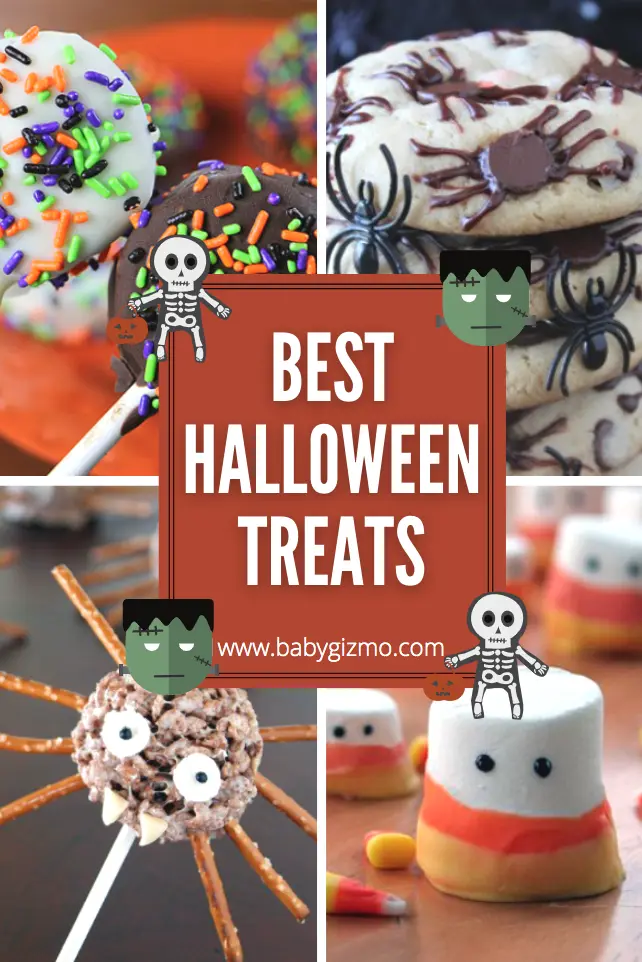 If you are looking for fun, delicious, and creative Halloween treats to brighten up your spooky festivities, make sure to check these out!