Fall is right around corner, ya'll!! That means the leaves will be changing, the weather will be turning cooler (hopefully for those of us sweltering down here in the South!) and it's time to bring out the CROCKPOT for some Crockpot soup recipes!
The crockpot (or slow cooker!) is perfect for Fall because it's an easy way to have dinner done in the evenings when we seem to be the busiest with sports, music, homework and family time. Today, we've picked out 10 of our favorite crockpot SOUP recipes to get you started…
This is one of my family's favorite. This hearty potato cheese soup is just perfect for a chilly fall evening!! (Plus, it even has a quick VIDEO to watch!)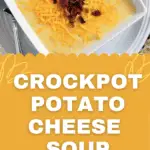 Who says you have to choose between cheeseburgers and soup for dinner? Have both with this delicious Crockpot Cheeseburger Soup recipe!
This recipe takes the beloved pot pie and turns it into a soup! You can't go wrong with this one.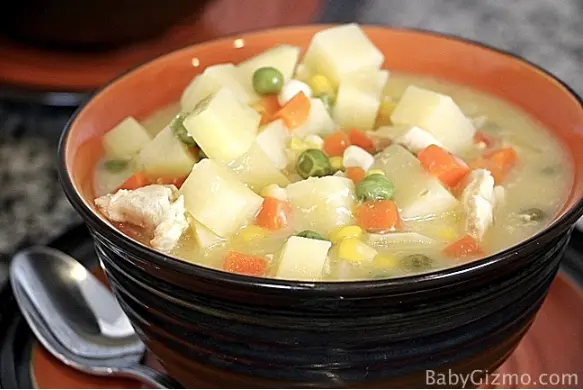 CROCKPOT TORTELLINI SAUSAGE SOUP
This amazing soup is not only yummy and easy to make but it gets your kids to eat spinach without complaining. Win-win.
The Frugal Girls have nailed the crockpot soup recipe for the Fall with this Broccoli Cheese Soup!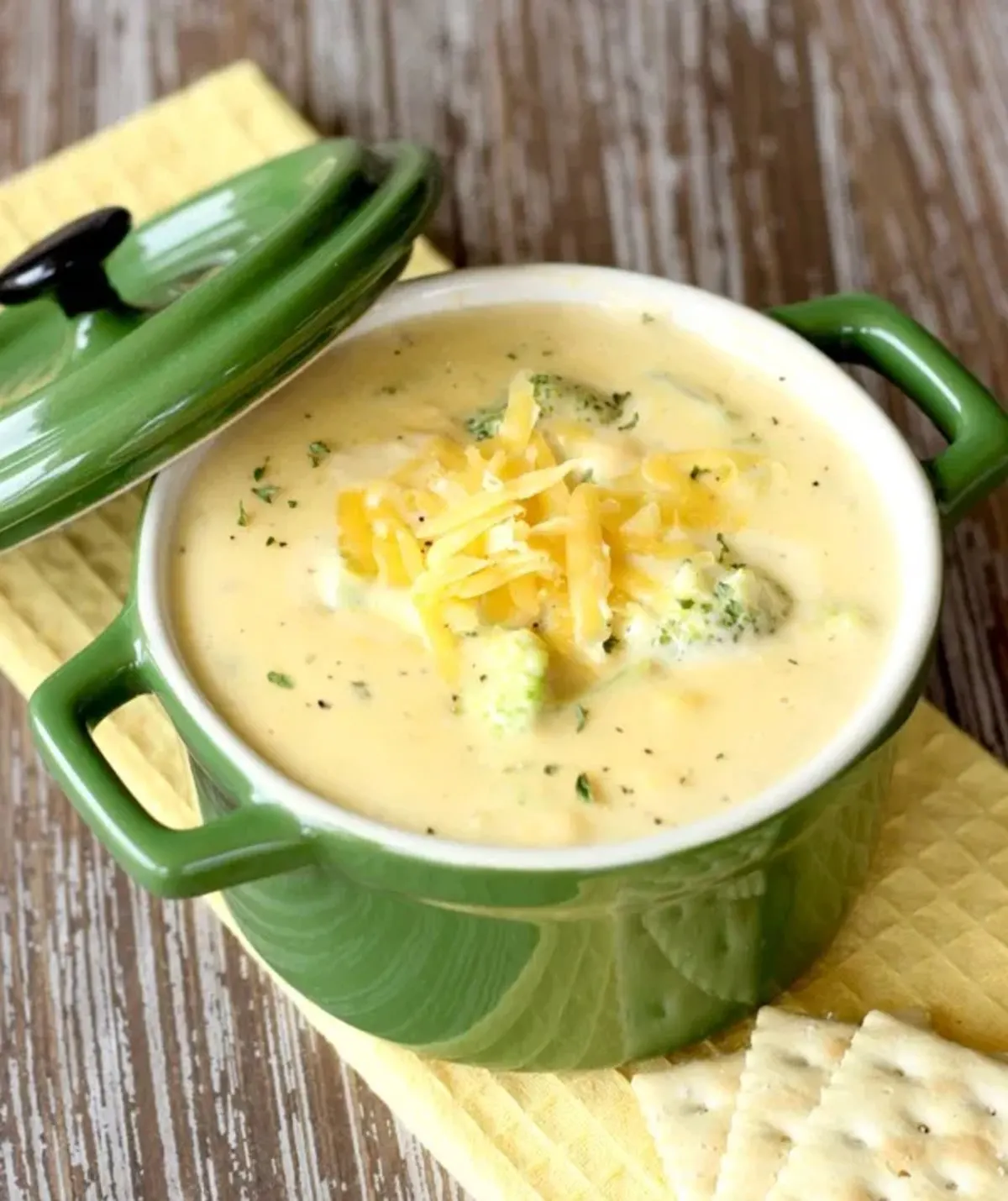 Broccoli Cheese Soup
Are you ready for the tastiest way to warm up on a chilly day? This Easy Crockpot Broccoli Cheese Soup Recipe is your answer!
Check out this recipe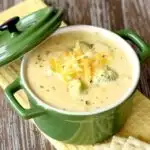 This crockpot chili recipe by Julie's Eats & Treats slow cooks all day for an amazing dinner at night. Is it even Fall without chili??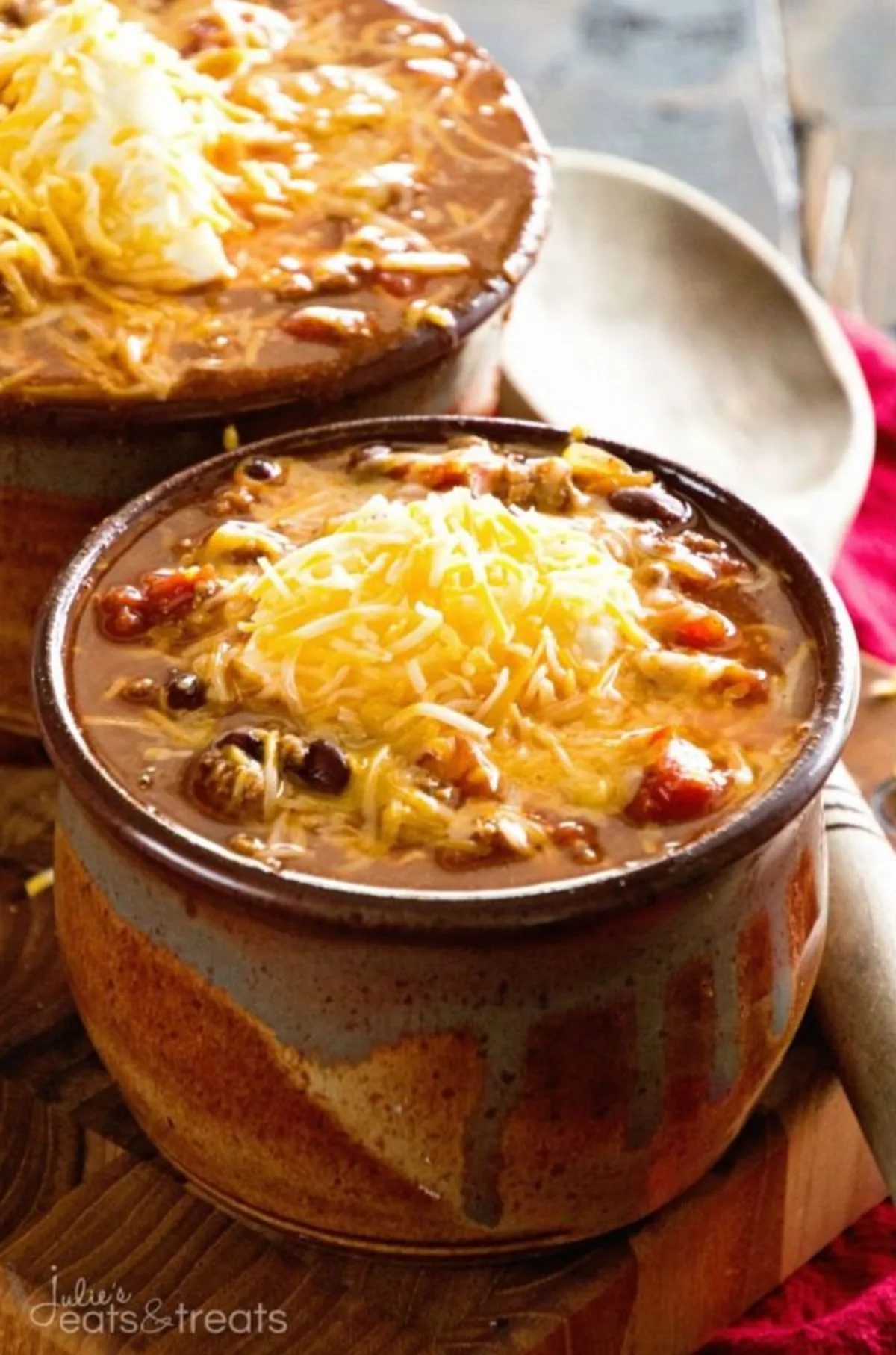 The Best Crockpot Chili
Crockpot chili is the best chili ever! It slow cooks all day for an amazing flavor that everyone will be sure to love. It will be your go-to recipe for an easy chili recipe.
Check out this recipe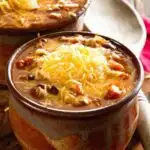 Enchiladas are one of our favorite foods but have you ever tried it as a soup? Well, House of Yumm has you covered with this amazing Cheesy Chicken Enchilada Soup recipe.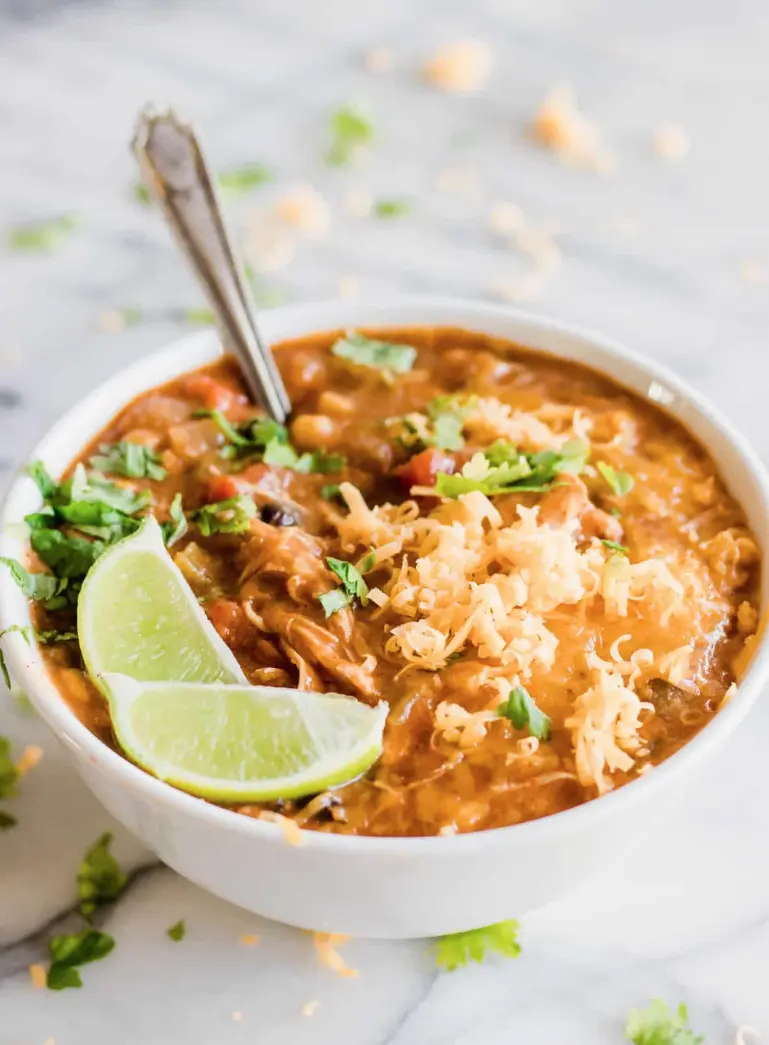 Chicken Enchilada Soup
This easy to put together slow cooker meal is loaded with bold flavor, hearty chunks of meat, and lots of melty cheese. Better than any soup you will get at a restaurant and perfect for loading up with your favorite toppings!
Check out this recipe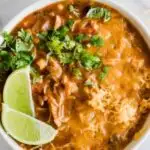 This creamy soup from Damn Delicious is hearty and delicious! Whip up a batch of this Slow Cooker Chicken and Corn Chowder and your family will love it.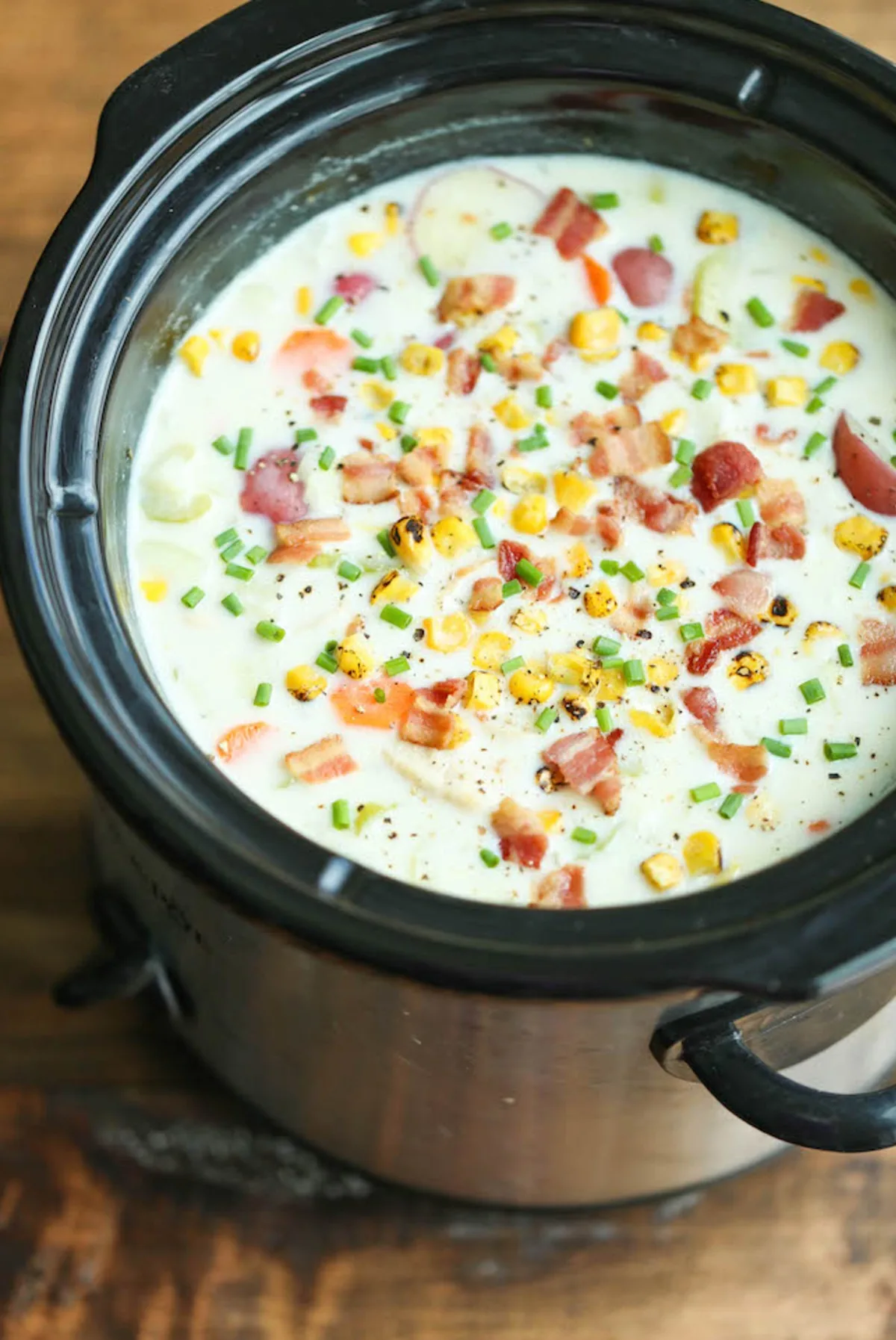 Chicken and Corn Chowder
Such a hearty, comforting and CREAMY soup, made right in the crockpot. Let it do all the work for you! EASY!
Check out this recipe
You know a soup list wouldn't be complete without Chicken Noodle Soup, right? Well, this Crockpot Chicken Noodle Soup from the Chunky Chef is a perfect ending to a perfect soup list!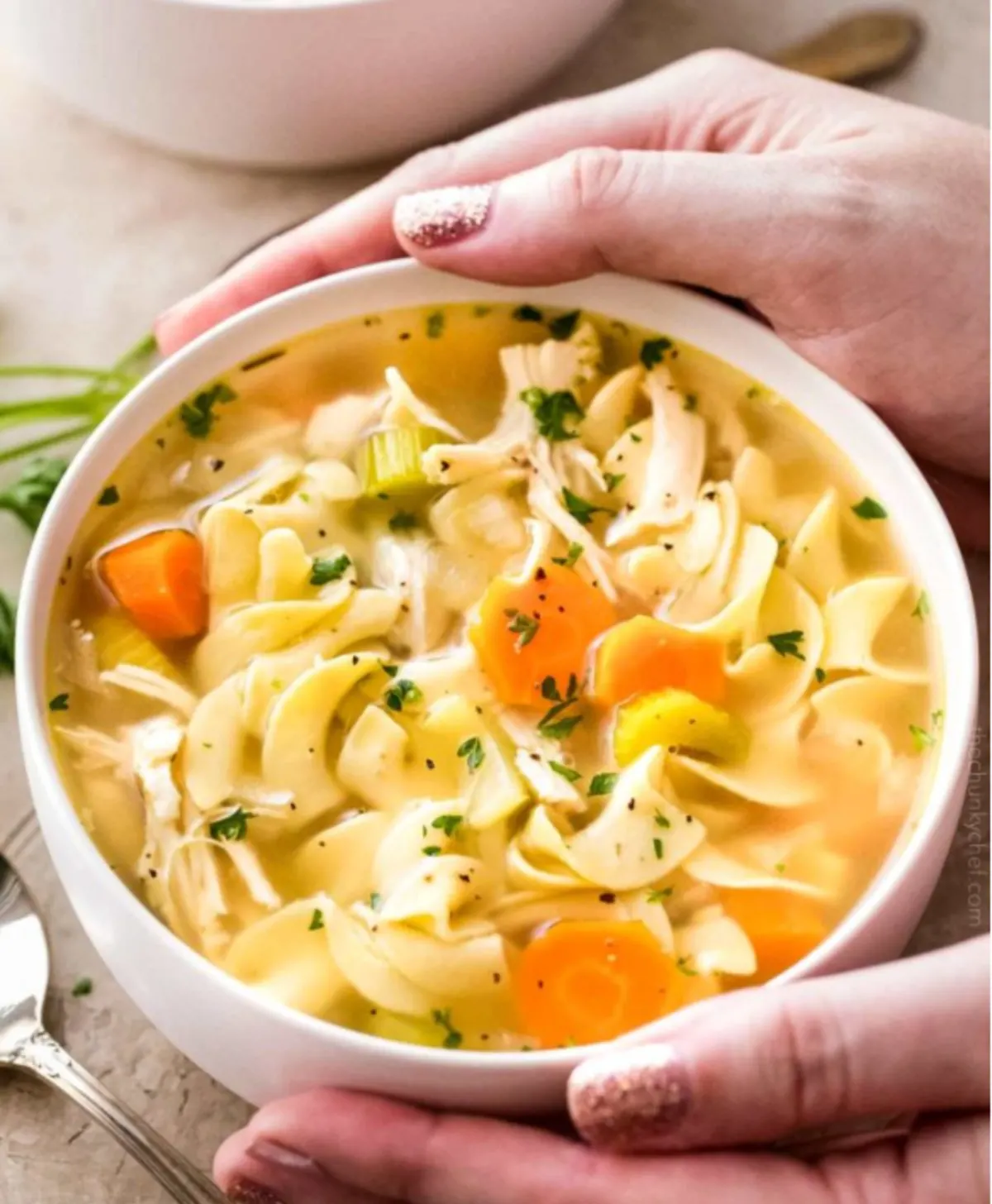 Crockpot Chicken Noodle Soup
This crockpot chicken noodle soup is hearty and comforting, yet incredibly easy to make! No need for a can full of preservatives, homemade is the best!
Check out this recipe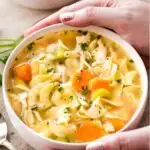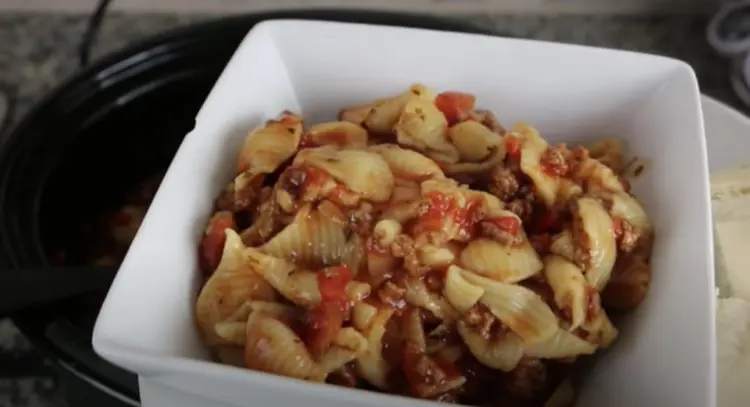 Crockpot Lasagna Soup
This Crockpot Lasagna will switch up boring old lasagna to serve something different to the family.
Check out this recipe