Crockpot Chicken Pot Pie Soup Recipe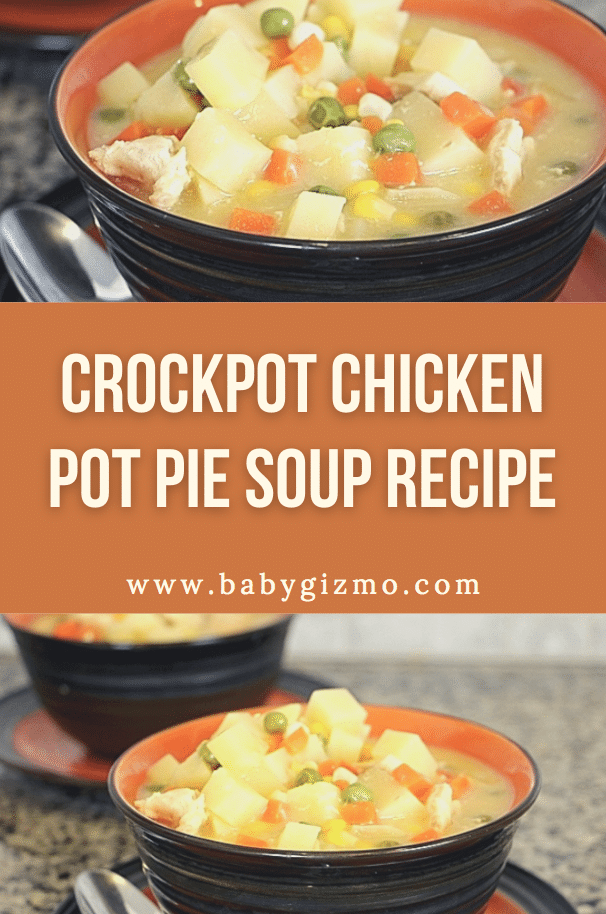 It's been a long winter all over the country, so I'm guessing you are running low on dinner ideas to throw in the crockpot. If you aren't slow cooker obsessed, don't underestimate the power of this great tool. It makes dinner a breeze when you throw everything in one pot in the morning and return in the evening to a meal ready to serve.
While things are warming up in Charlotte, I'm not ready to pack away the crockpot quite yet. It's still going strong at least once and week. Recently we tried a Crockpot Chicken Pot Pie Soup and it was great. Since this pot pie isn't surrounded by flaky (and fattening) crust, this version is quite healthy. You'll still need some type of bread to serve on the side but it's still healthier than your typical pot pie.
Ingredients:
1 1/2 lbs boneless, skinless chicken breasts
2½ cups frozen, mixed vegetables
3 cups cubed potatoes
2 cans condensed cream of chicken soup
1 cup of water
½ cup instant mashed potato flakes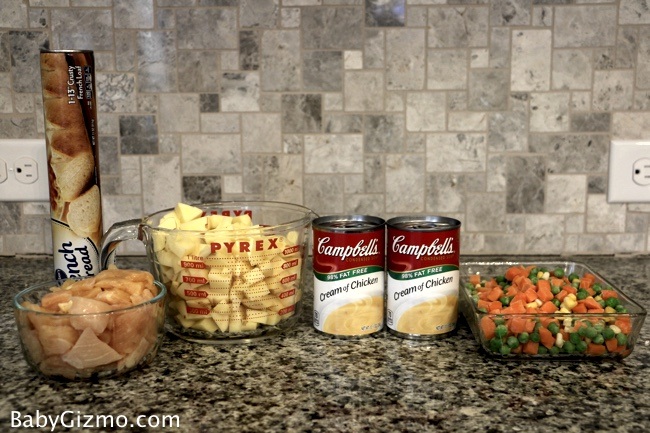 DIRECTIONS:
1. Start by cutting 1 1/2 pounds of boneless, skinless chicken breasts into 1″ cubes and place them in your crockpot.
2. Add 2½ cups of frozen, mixed vegetables. (I don't like lima beans so I mix carrots, peas and corn only.)
3. Add 3 cups of cubed potatoes.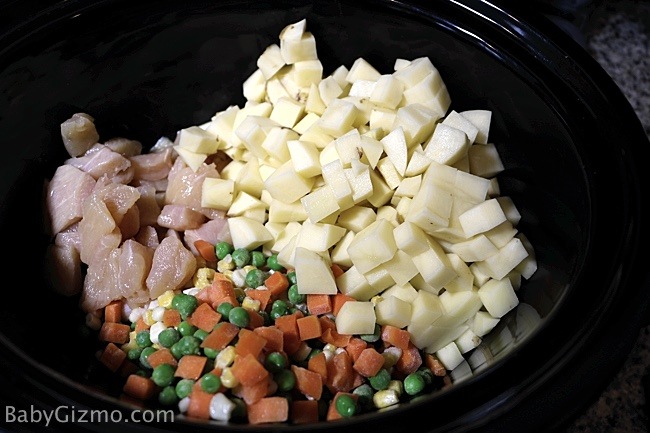 4. Pour in 2 cans of Cream of Chicken canned soup + 1 cup water.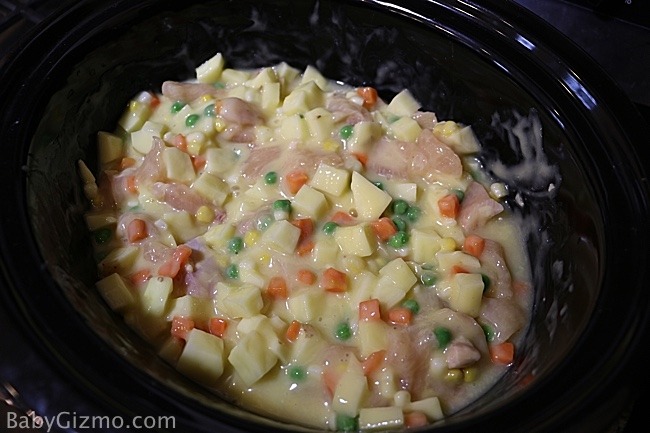 5. Stir it all together and cook on HIGH for about 6 hours.
6. To thicken soup, add ½ cup of instant mashed potato flakes. Put the lid back on and allow the soup to thicken for about 10 minutes.
Serve with crusty bread on the side.