Dark Chocolate Peanut Butter Toffee Cookies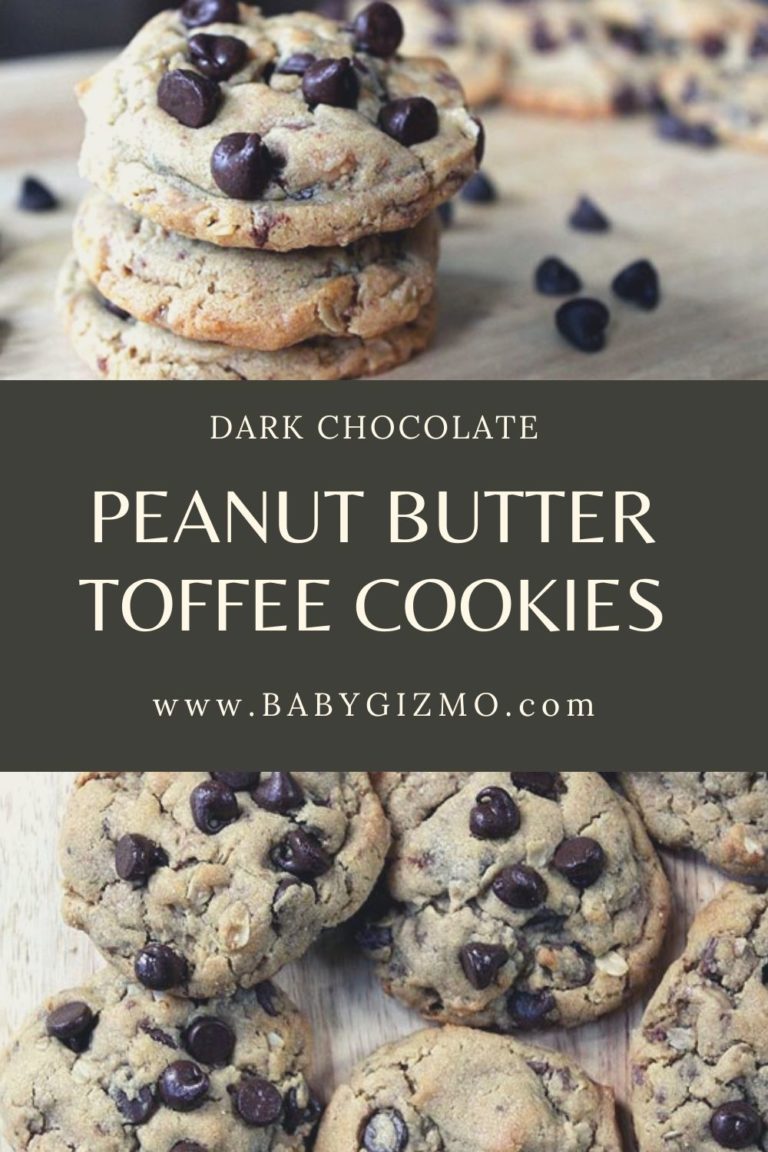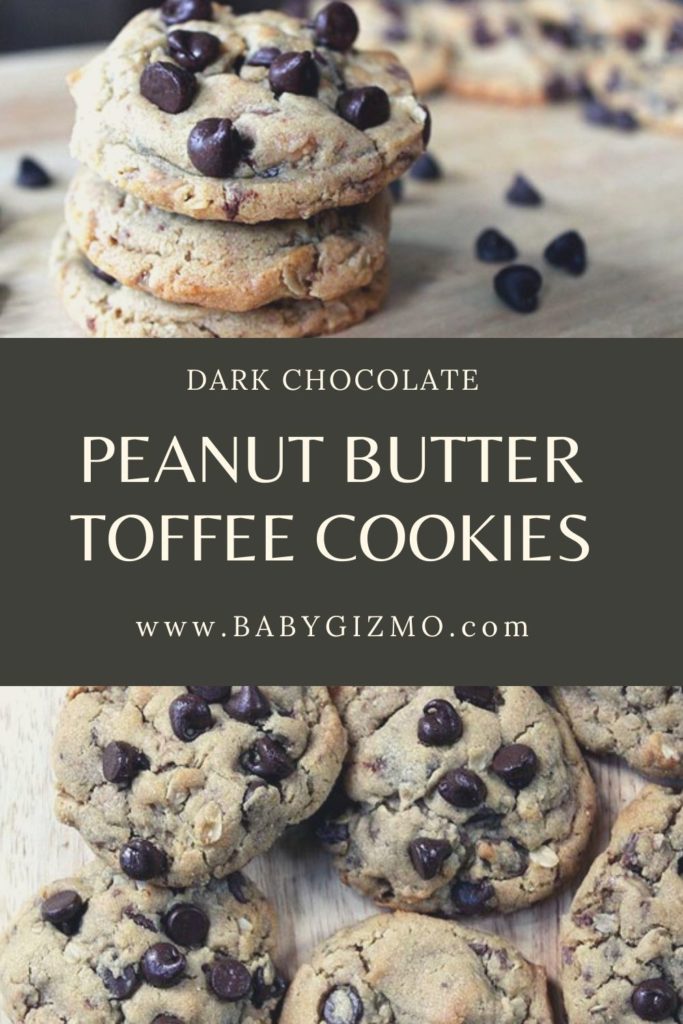 My kids are treating this pool like it is a job this week! We are staying at my dad's house while we wait for our new home in NC to be finished and they are out at my dad's amazing pool for 6-8 hours a day. Yesterday, 10am-5pm. Like I said, like a job! There are worse jobs though! 🙂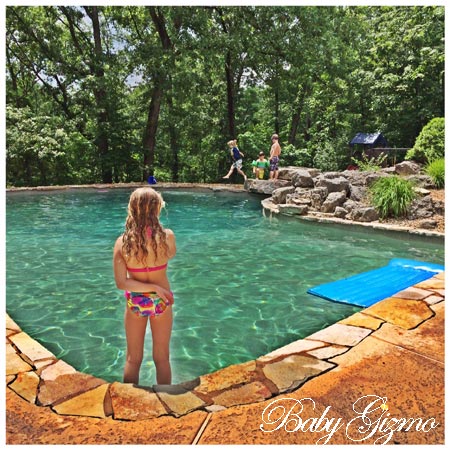 As a mini-break yesterday, I whipped up a batch of cookies that were just too amazing not to share. Yep, that is what I do in the summer – bake and swim.
These Dark Chocolate Peanut Butter Toffee Cookies are soft, gooey and just amazing!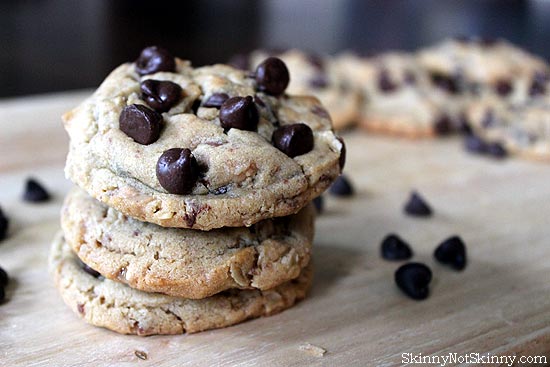 Dark Chocolate Peanut Butter Toffee Cookies
Ingredients:
1 cup butter, softened
1 cup peanut butter
1 cup sugar
2/3 cup brown sugar
2 eggs
1 tsp vanilla
2 cups flour
1 cup oatmeal (quick or old fashioned oats)
2 tsp baking soda
1/2 tsp salt
2 cups dark chocolate chips
2 cups toffee bits
 Directions:
1. Cream the butter, peanut butter, sugar and brown sugar in a mixer.
2. Add eggs and vanilla. Mix. Combine the flour, oatmeal, baking soda and salt and add to the cream mixture.
3. Add the dark chocolate chips and toffee bits to dough and mix by hand.
4. Using a cookie scoop (or just a spoon!) scoop dough into balls (about 1″) on a cookie sheet about 2″ apart. Just slightly flatten dough balls.
5. Bake at 350 degrees for 10-12 minutes. Let cookies sit on pan for 3-5 minutes after baking for easy removal from pan.