The Flourless Banana Chocolate Chip Muffin recipe I shared with you a few weeks ago seemed to be a big hit so I decided to try a new variation: Flourless Pumpkin Cheesecake Muffins. Think of silky smooth Maple Cream Cheese Frosting atop marvelously moist Pumpkin Spiced Chocolate Chip Muffins that tickle your taste buds and keep you reaching for more.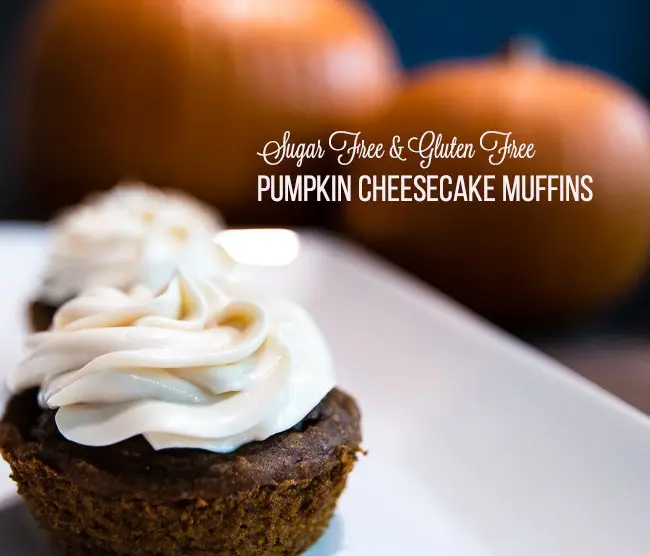 Good thing they are free from refined sugar and gluten free so you can go ahead and eat as many as you'd like guilt-free. And the best part? They can be made within minutes. As one of our Baby Gizmo editors likes to call it, it's a "delicious lazy person's muffin recipe"; just throw it all in the blender, and you're done!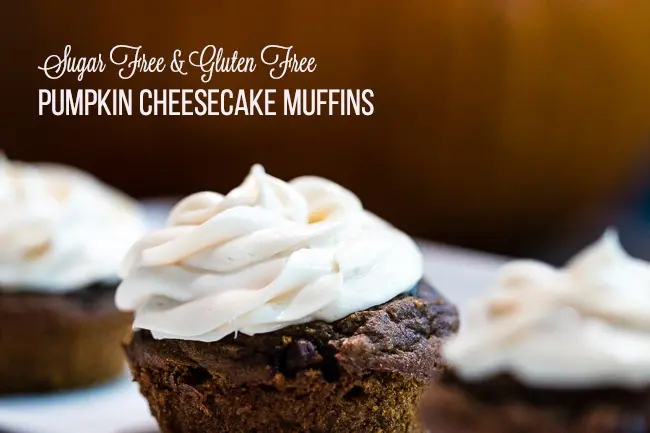 Flourless Pumpkin Cheesecake Muffins
Muffin Ingredients:
*Adapted from Running with Spoons
1/2 cup almond butter
1 1/2 cup pumpkin puree
2 eggs
¾ cup maple syrup
1 cup rolled oats
4 Tbsp. chia seeds
2 tsp. ground cinnamon
2 tsp. pumpkin pie spice
2 tsp. vanilla extract
1 tsp. baking soda
¼ cup mini chocolate chips
Maple Cream Cheese Frosting Ingredients:
8 oz cream cheese, room temperature
1/2 cup maple syrup
Directions:
Preheat the oven to 375F.
Add all the muffin ingredients, except the chocolate chips, to a blender and blend on high until the batter is smooth and creamy.
Pour the batter into the cupcake pan, filling each cavity about ¾ full.
Sprinkle each muffin with a few mini chocolate chips and stir in with a toothpick.
Bake for 12-15 minutes, until the tops of your muffins are set and a toothpick inserted into the middle comes out clean.
Allow the muffins to cool while you prepare the frosting.
To make the frosting, beat together the cream cheese and maple syrup until it is smooth and creamy.
Swirl each cupcake with some Maple Cream Cheese Frosting.
Store in an air-tight container for 3-4 days.
MORE MUFFIN RECIPES
Jumbo Pumpkin Chocolate Chip Muffins
Crumb Topped Sourdough Rhubarb Muffins
Peanut Butter Banana Oat Muffins
Flourless Pumpkin Cheesecake Muffins
About the author: Rubina Umarji is the owner and executive cake artist of Rubina's Cake Shoppe. After the birth of her son in 2009, she left her career in engineering to focus on her two passions: her family and her edible art. Since then, she's had the opportunity to showcase cakes and gourmet confections to thousands of dessert loving clients as well as over 100 of Hollywood's hottest stars and has had her cakes featured on television. Now her days are focused on teaching cake decorating classes to all ages. Her favorite students are her two children, ages 3 and 5. She frequently writes cake decorating tutorials and recipes on the Rubina's Cake Shoppe Blog (www.rubinascakeshoppe.com/blog).