If you're looking for somewhere to visit, San Diego is a great family destination. It's got restaurants galore, theme parks, water parks, plenty of gorgeous hotels, and entertainment like you would not believe. The location is cool, breezy, and the perfect vacation spot no matter what time of the year it is.
We live about two hours from San Diego so it is close enough that we can go down to explore on long weekends when we get the chance. So here are ten fun places to take visit in San Diego that are fun for adults, teenagers, and little ones alike.
San Diego Zoo
The San Diego Zoo is a great place to take your kids. My family and I have been fortunate enough to visit this zoo several times and it is HUGE. I definitely recommend wearing comfortable walking shoes and packing some water bottles and snacks when you go. San Diego Zoo has a wide variety of animals, children's exhibits, and special educational tours and exhibits. They even have pandas, which is sure to be a kid favorite! You can purchase tickets to the San Diego zoo and get more information here.
Sea World
Home to Shamu, SeaWorld has areas where kids can touch stingrays and starfish, get splashed by dolphins, and now there are even rides! SeaWorld has a variety of shows where kids will not only enjoy seeing sea creatures, but learn something too. Make sure to check out the feeding the dolphins exhibit- it is so fun! Check out their website here where you can buy tickets online to save time when you get there.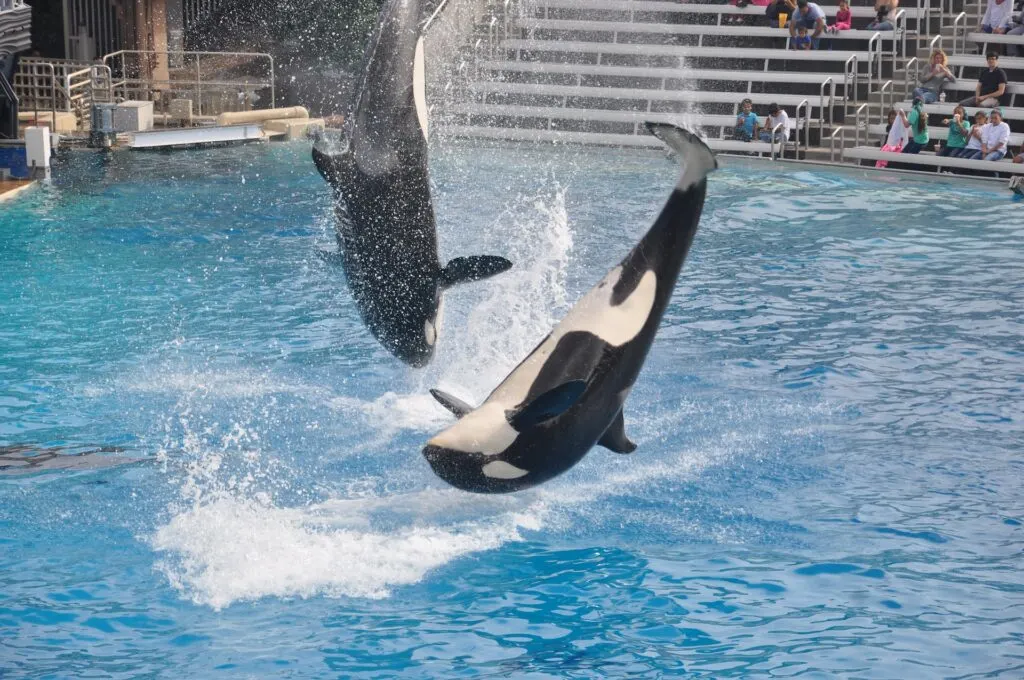 San Diego Zoo Safari Park
Interested in seeing wild animals? This is the place for you! This amazing park features shows, shopping, and animals galore. Some of the tours are done by tram, so you don't have to walk which is great. If you go during the summer it can be very hot and there isn't a whole lot of shade, so make sure to wear sunscreen and bring a hat! If you feel like an added bonus, you can zip line here too! Tickets and more information can be found here.
Belmont Park
Belmont Park is San Diego's only beach front amusement park. It has a mix of traditional and contemporary attractions, and plenty of rides for thrill seekers! There are lots of kids attractions, and be sure to check out the glow in the dark miniature golf course. You can find more information and the exact location of Belmont Park here.
Birch Aquarium At Scripps
Kids will love going to this aquarium that's complete with interactive displays featuring sharks, sea horses, and coral reefs. The aquarium has plenty of food and gift shops, too! Birch Aquarium offers special deals throughout the year and discounts which you can find here.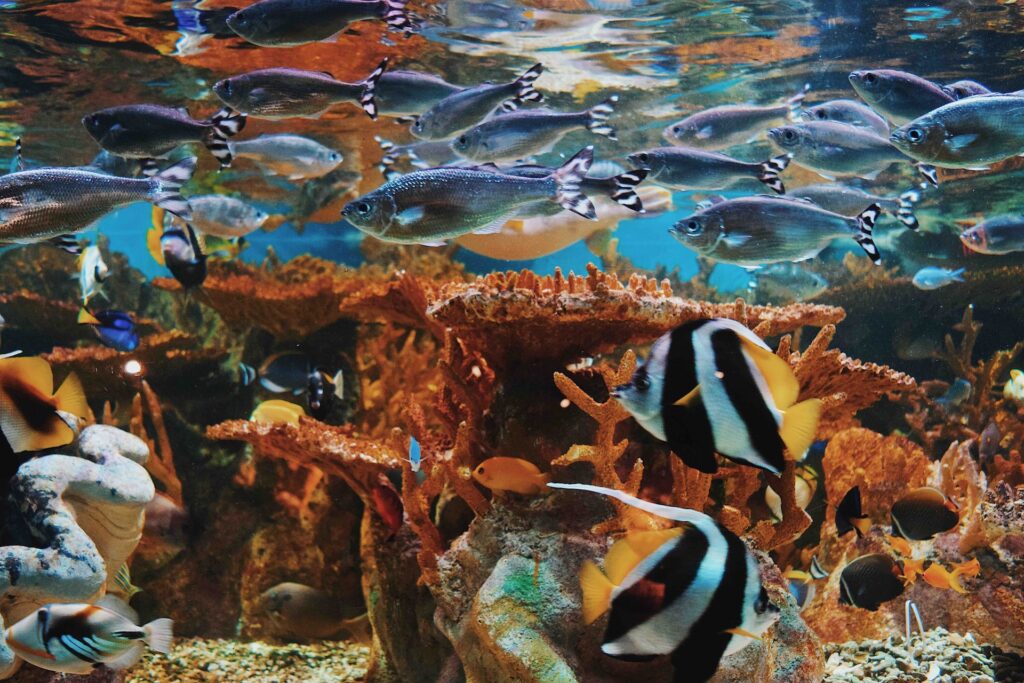 LegoLand
Which kid isn't going to love LegoLand?! Located in Carlsbad, LegoLand is literally larger than life and has enough shows, attractions, and rides to keep the whole family busy the whole day. They even have hotels that are pirate themed, and my son just happens to be obsessed with pirates, so this is our next destination trip for sure! You can check out LegoLand's website where you'll be able to plan your visit and book your hotels.
Wild Rivers Water Park
If you're visiting San Diego during the summer, then you've got to check out Wild Rivers! This water park has over 40 rides and attractions, 2 huge wave pools, and special features for kids. Wild Rivers also has shops and food, and they sell sunscreen, suits, and hats in case you left anything at home. Be sure to rent a locker to keep everything safe and dry! Get more info on Wild Rivers here.
New Children's Museum
This museum is located in downtown San Diego and offers hands on artwork that kids can touch and climb on. They also offer art classes for kids to take while you're there, and things like paint, clay, paper, wood and other tools your kids can play and explore with. Buy your tickets and check out special discounts at thinkplaycreate.com.
Boomers San Diego
Boomers is a family's dream come true. Bumper cars, miniature golf, batting cages, arcade games, rides, food, prizes, FUN FUN FUN!! They even have a Ferris wheel and a whole kids fair! You won't be disappointed when you head to Boomers!
Seaport Village
If there's anything better than fun, it's free fun! Located in downtown, your family can enjoy a nice walk along the four mile tree lined path, see yachts, window shop, get a view of Big Bay, and listen to free live music. This is definitely a spot you won't want to miss while in San Diego, so check out their website.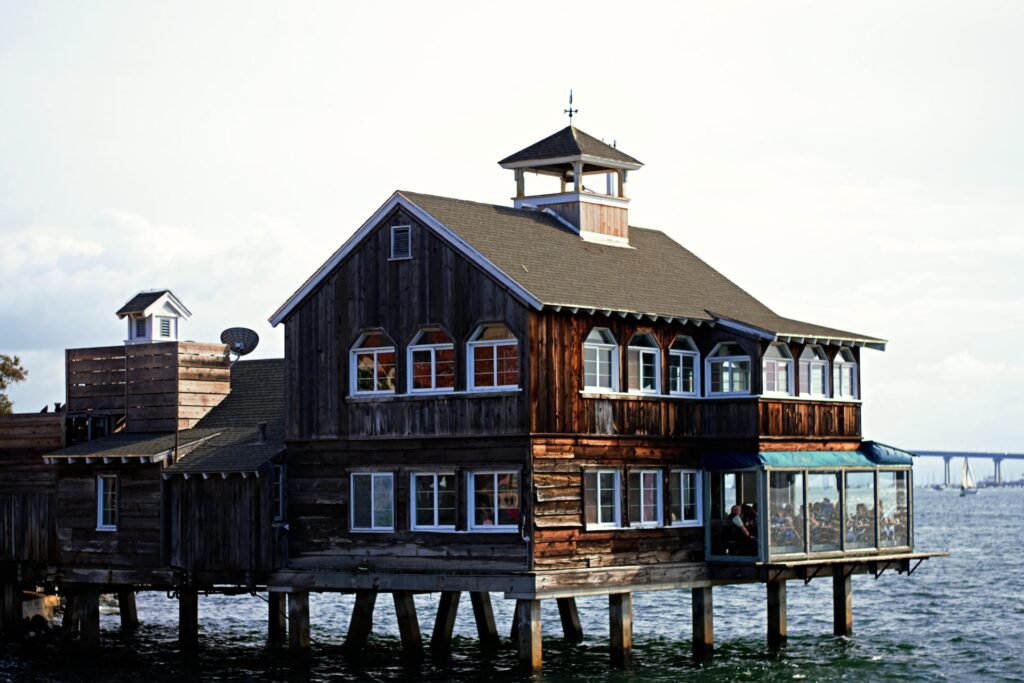 OTHER TRAVEL BUCKET LIST PLACES TO VISIT
Colorado Springs Family-Friendly Activities