Gluten Free Cookie Dough Truffles
I do not have a gluten allergy and neither do my children; however, since several of my friends do, I have been exposed to the gluten free world. Unfortunately, there are not many products out there that are gluten free and that taste as good as the original, so I set out on a mission to be one of the many people to help right this wrong! Today I'm sharing one of my quick go-to dessert recipes that I use if I need to make something gluten free.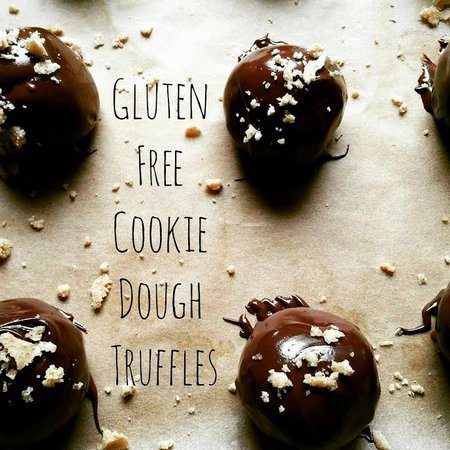 Gluten Free No-Bake Cookie Dough Truffles
Prep: 20 min Chill: 20 min
Makes 15 Truffles 
Ingredients
1/2 cup butter (softened)
1 cup brown sugar
2 tsp pure vanilla flavor (we used Trader Joe's)
*3/4 cup Trader Joe's Gluten-Free Flour or Garbanzo Flour (Whole Foods or specialty stores)
1-3/4 cup chocolate chips (We used Guittard Semi-Sweet)
*(For a non gluten-free version, use 3/4 cup of all purpose flour)
Directions
1. Beat butter until light and fluffy. Add brown sugar and vanilla and mix for one minute.
2. Add flour and mix until combined. Scoop out 1 Tbsp of dough and set aside. Add 3/4 cup of the chocolate chips and mix until combined.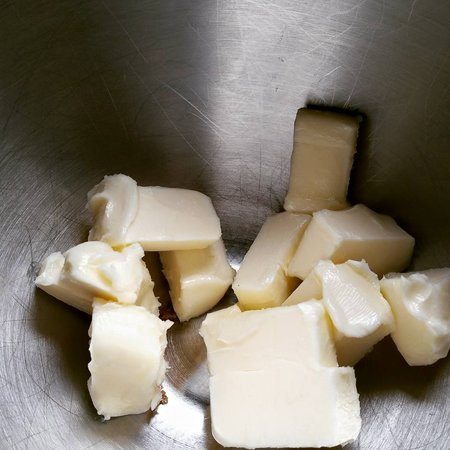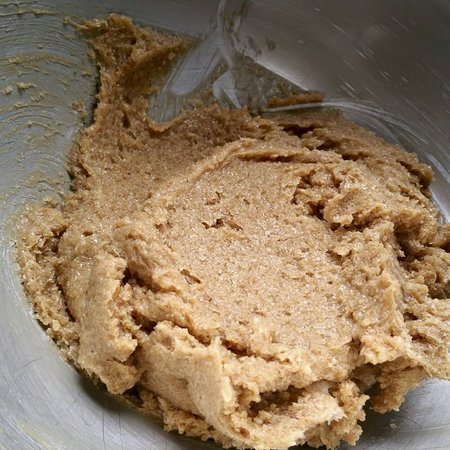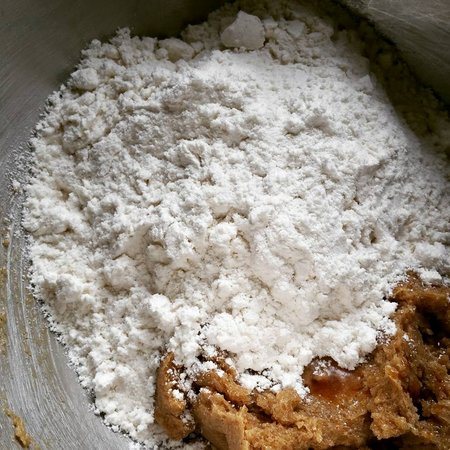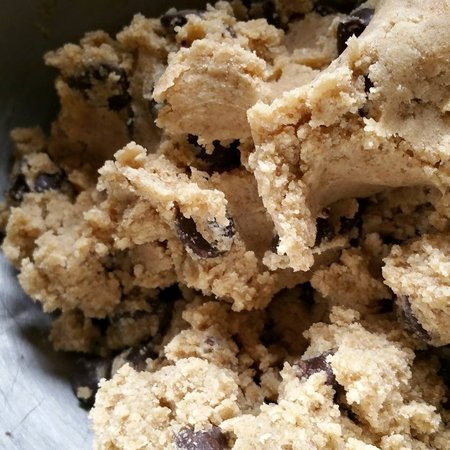 3. Line a cookie sheet with parchment paper. Scoop 1.5 Tbsp of dough and roll into a ball; place onto cookie sheet. Repeat until you have rolled all the dough.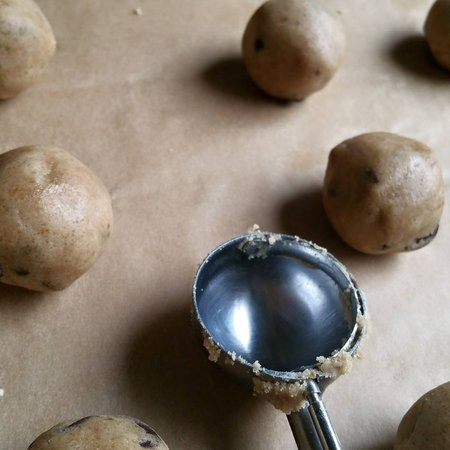 4. Place remaining chocolate chips in a microwave-safe bowl and microwave on high for 15-second intervals stirring each time, until melted.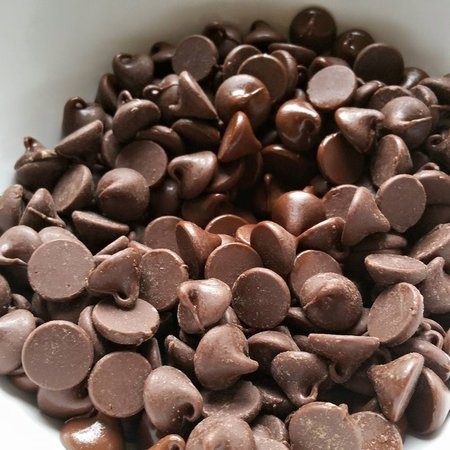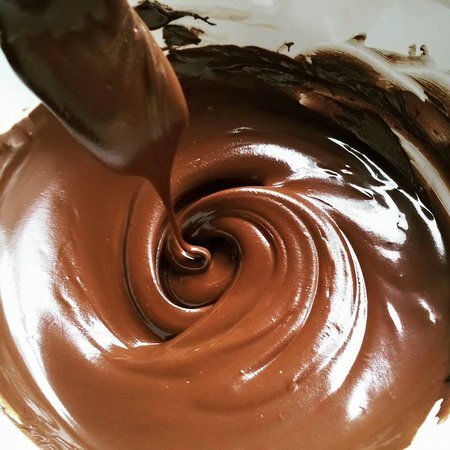 5. Drop cookie dough balls one at a time into melted chocolate, coating each one completely, and place them back on the cookie sheet. Continue until you have coated every cookie dough ball.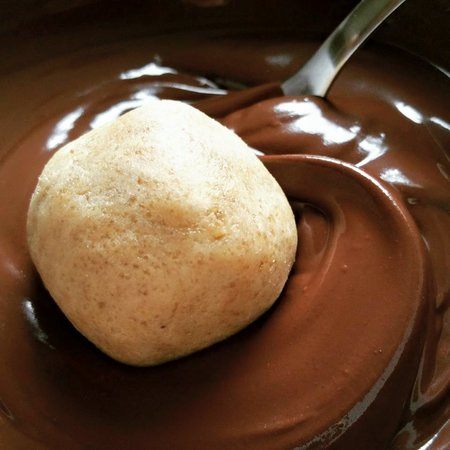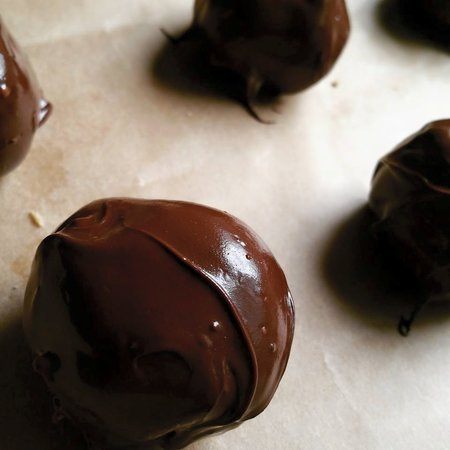 6. Crumble up the cookie dough you set aside earlier and sprinkle the top of the truffles with it.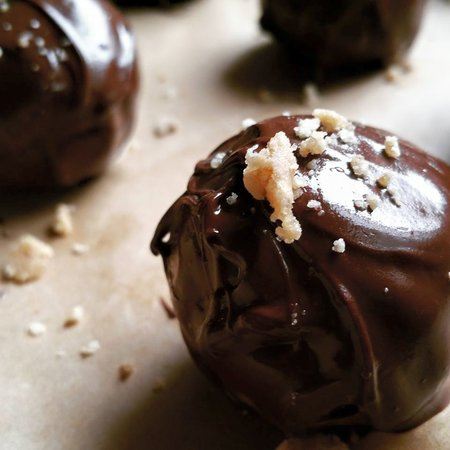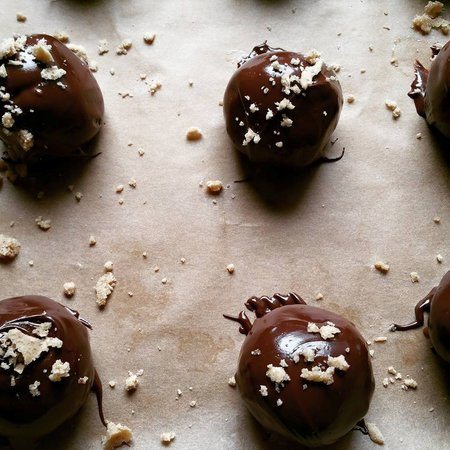 7. Place the tray of truffles in the fridge and chill until hardened, then transfer them into an airtight container and store in the fridge for up to one week.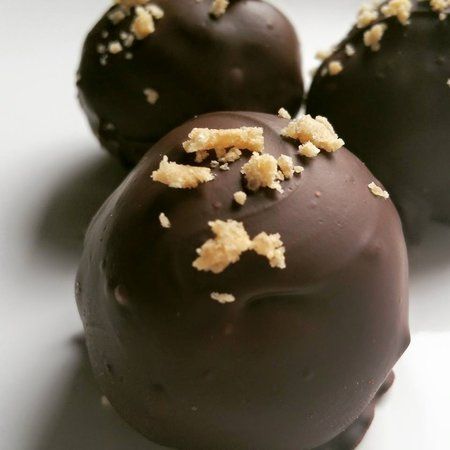 I love this recipe because it's quick and easy, and the kids are able to help. Feel free to experiment by adding oatmeal, nuts, peanut butter or anything your heart desires. Enjoy!
Always have fun with your food 🙂