Yesterday we brought you Halloween treats, and today we're rounding up some festive Halloween cookies! These are adorable, a little spooky, and sure to please the kids this year!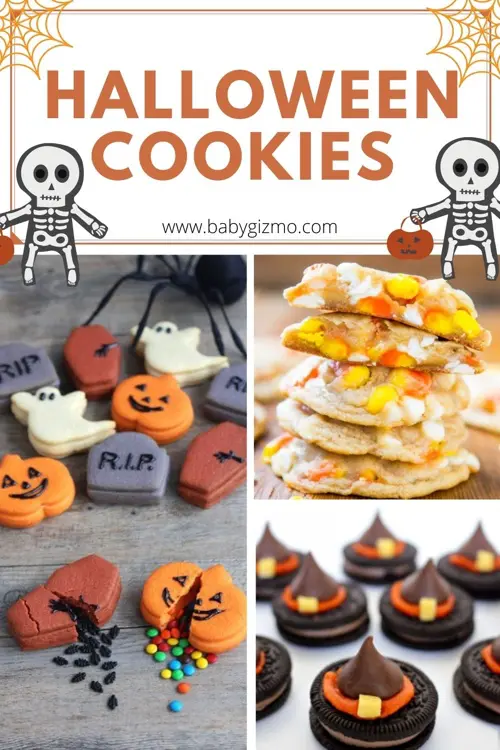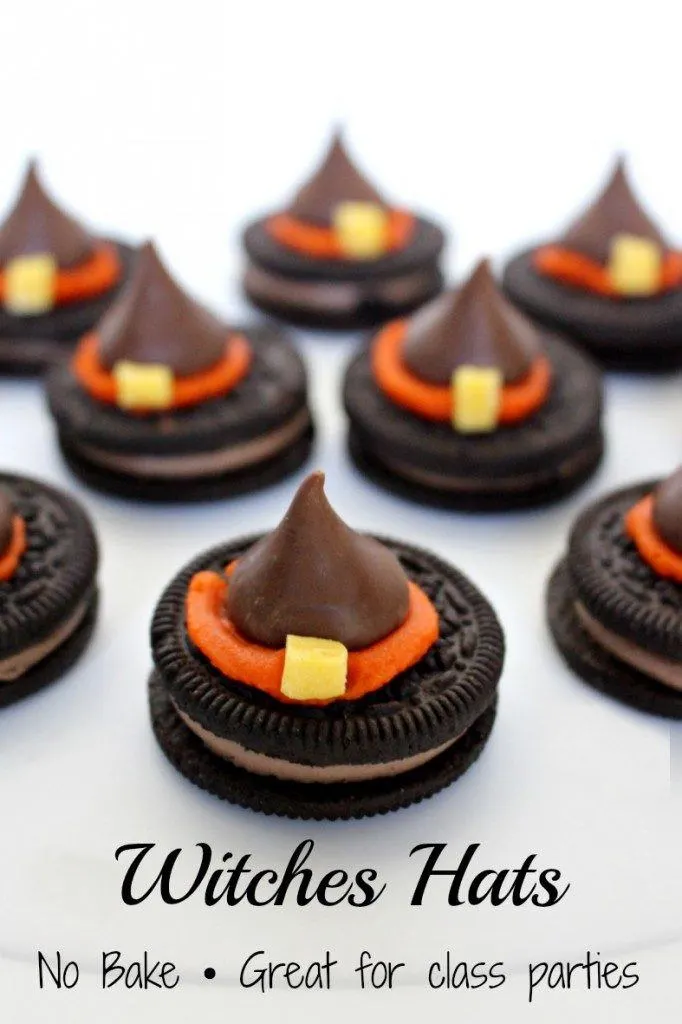 Witch Hat Cookies. These clever witch hat cookies are perfect for all your Halloween parties. They are no bake, easy to assemble, and so cute!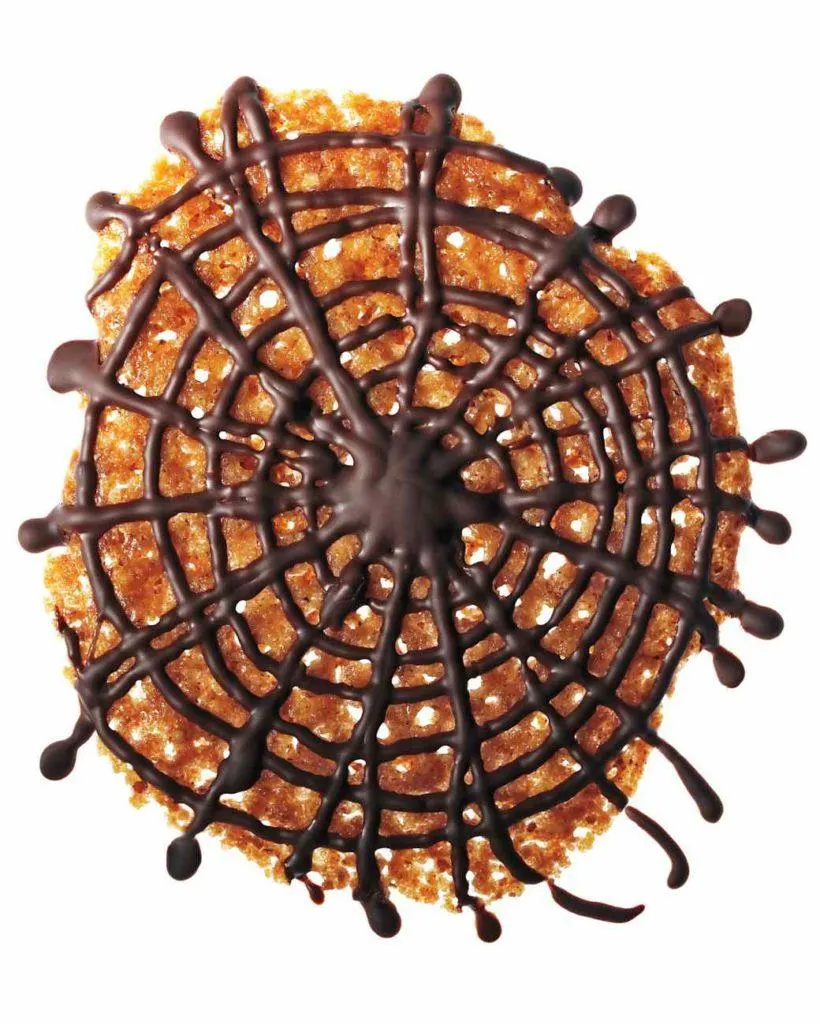 Spiderweb Florentines. These beautiful and delicate cookies are given a spooky twist with chocolate webbing, perfect for Halloween.
Candy Corn Cookies. Nothing says Halloween quite like candy corn!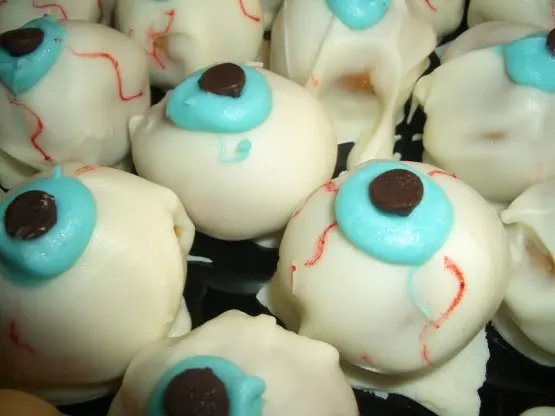 Eyeball Cookies. Up the gross factor a little with these eyeball cookies that just might make you squirm!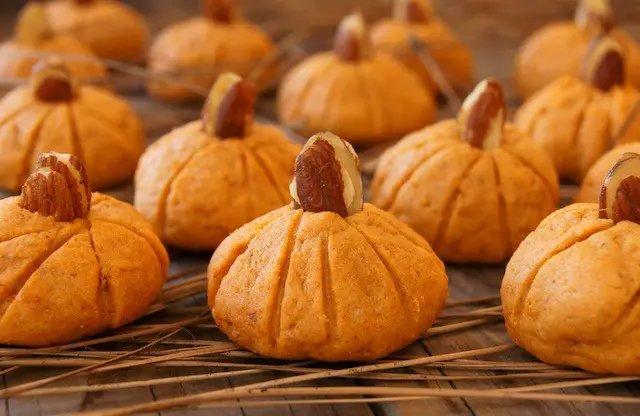 Pumpkin Cookies. I love the idea of a more adult cookie for any parties you might be hosting. These pumpkin almond cookies not only taste great, they're appropriately themed and adorable!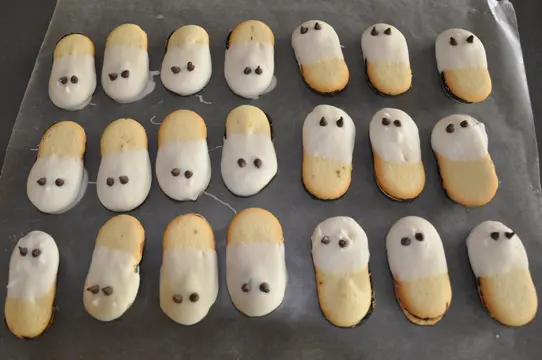 Ghost Cookies. The easiest cookie you'll ever make! No baking required. Just grab a bag of delicious Mint Milano cookies, dip them in white chocolate, and dot two eyes on them!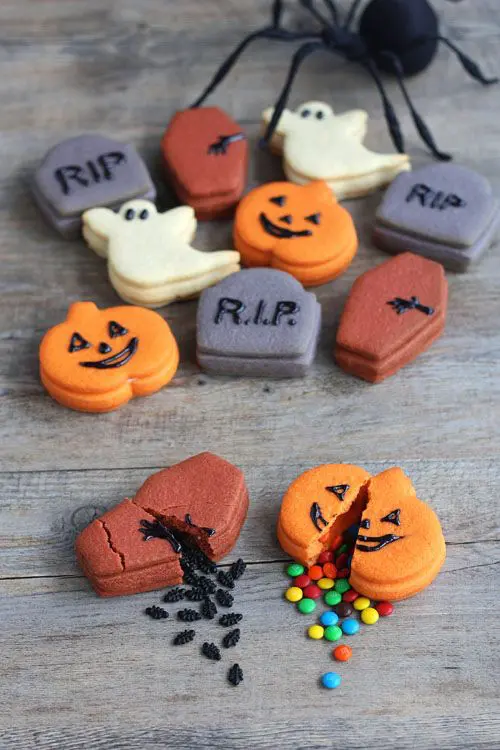 Surprise Inside Halloween Cookies. These adorable cookies come with a candy surprise inside! Even better than a birthday piñata, kids will go nuts for these!
MORE COOKIE RECIPES
Chocolate Chip M&M Pudding Cookies