When you become a mom, your priorities shift and you'll go through phases of being on top of things, and then months of just trying to survive. Maybe during the Super Mom moments, you're willing to wake up before the kids do so you have time to do a decent job on a full face of makeup and to actually style your hair. Awesome! Super Mom needs no advice here. But Tired Mom Just Trying To Survive? This one's for you: the 5-Minute Mom Makeup.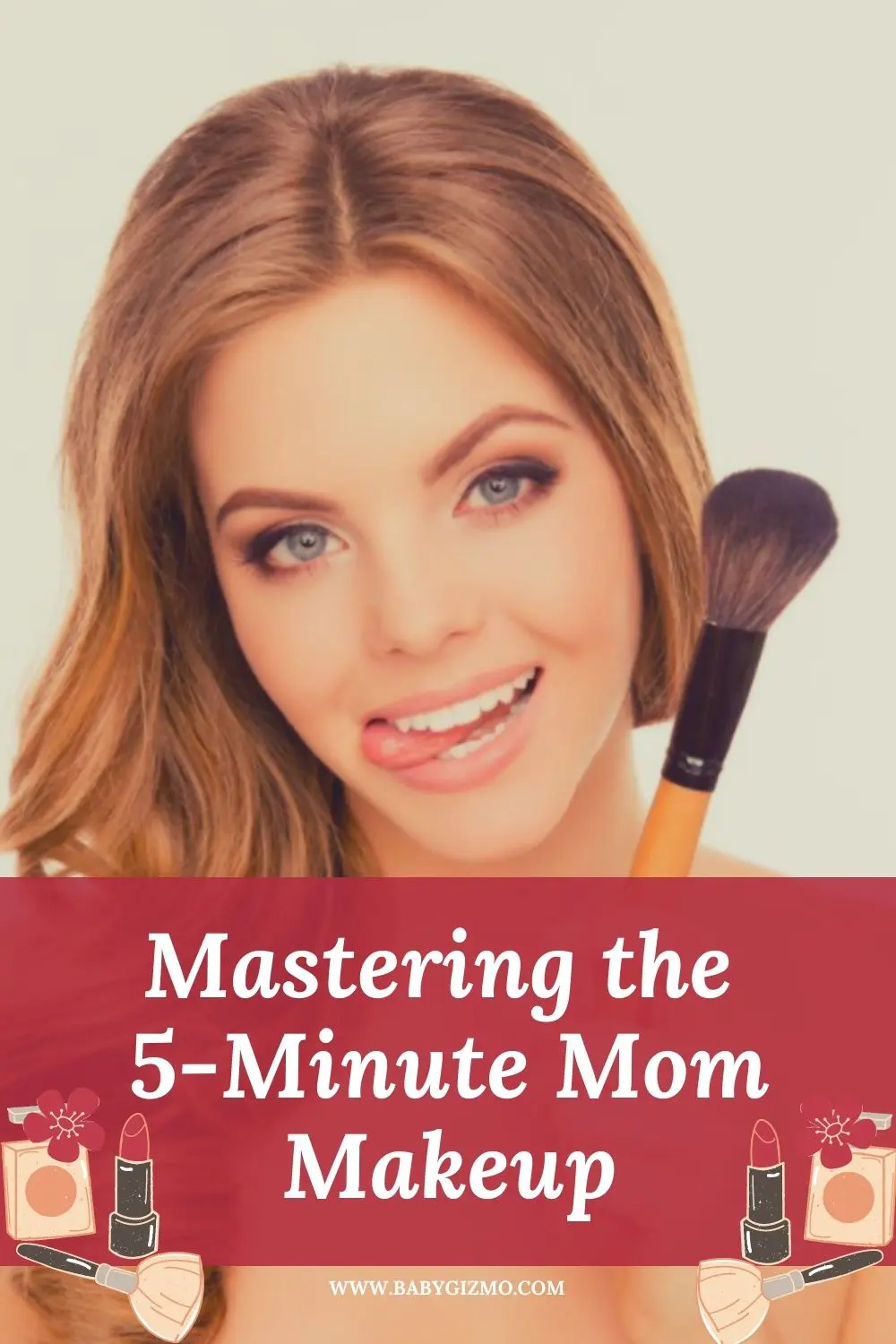 Minute 1:
Lower your expectations. A smoky eye or 3-tone faded shadow that perfectly matches your outfit isn't happening. Use your finger to rub on some skin tone neutral shadow (to hide the dark circles and those tired eyelid veins).
Pro tip: Use as few makeup brushes as possible. That way, you won't feel so guilty for only cleaning them out every 6 months!
Minute 2:
Attempt the liquid eyeliner. Get the first eye done perfectly (fist bump your awesome self) and move on to the second.
Fail horribly—the one year old found you and clung to your leg mid-swipe.
Minute 3:
Curse whoever invented liquid eyeliner (probably a man) while wiping off the smudge and giving the toddler a brush to distract him.
Quickly try the liner again. Crooked, thicker than the other side, with no eye shadow left thanks to your wiping "fix."
Good enough.
Minute 4:
Decide, yeah! I've got some time for mascara. The world needs more wishful thinkers like you!
Begin applying, then hear the kids fighting and have to go mediate who gets the red car and who has to settle for blue (the horror).
Minute 5:
Hurry back to brush your teeth for about 5 seconds while simultaneously combing your hair with your fingers. Good enough!
Realize halfway through the day that you forgot to mascara the other eye and yes, it is noticeable. One eye's lashes are on point, while the other looks like you have none.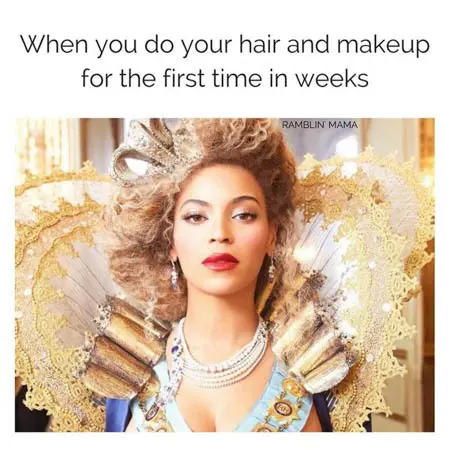 But this is still an overall successful application so oh well!

Welcome to the mom life! It's glamorous—just in different ways.
____________________________________________________________
If you wants some tips on mastering other 5-minute mom things, check out:
Mastering the 5-Minute Quickie, and
Mastering the 5-Minute Shower