Are you looking for the perfect Mother's Day gift? Of course you are. Well, look no further because I have found it. The best thing is it's not only perfect in its own right, it's also new so it's not something everybody's mom is going to have! Yay! I give you the birth flower necklace from Made by Mary.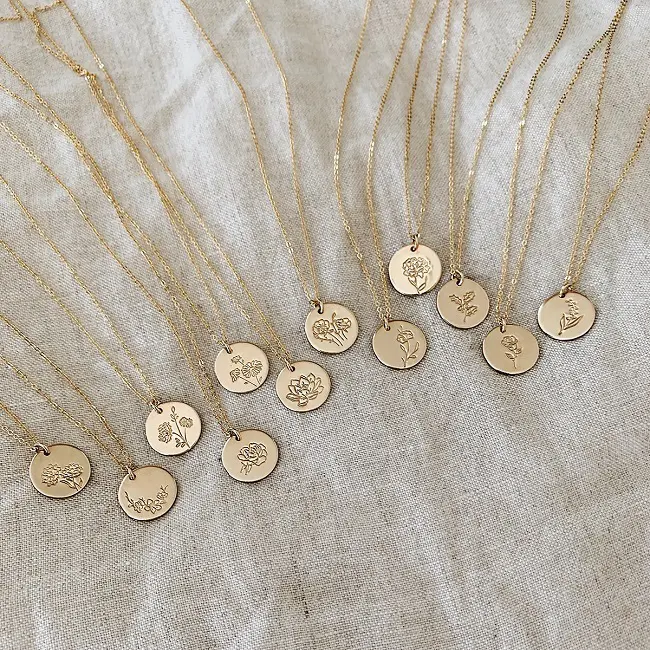 These necklaces are a recent release by the company. Available in sterling silver, 14K gold fill, or rose gold fill, each necklace is hand stamped to order with the birth flower of your choice. You can choose 16", 18", or 20" long chains, with the option for a chain extender and your choice of clasp.
You may notice that some of the birth flowers are non-traditional, for example the peony for September, which is traditionally the aster. During the initial launch of the necklaces, Made by Mary explained on Instagram that they chose flowers that not only stamp well and look attractive on the ½" discs, but which are meaningful.
Necklaces start at $36.00 for sterling silver and go up to $40 for rose gold filled. I was blown away at the price, given that these are hand stamped items. Want to include more than one child on your necklace, or make this a family necklace with a spouse's birth flower, too? You can add up to two additional discs for $20 each.
There's one more birth flower option, and it's probably my absolute favorite: the Nora necklace. This is the ½" birth flower necklace with a 5/8" disc underneath. There's room on the bottom disc for a short word like "momma" or "grammy"—you can choose up to seven characters. It comes with all the same options as the birth flower necklaces (except the option to add extra discs). It's just beautiful!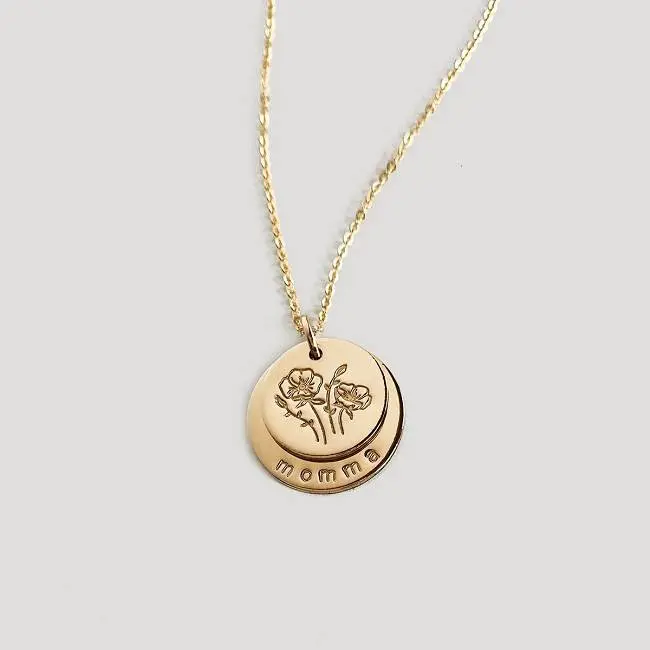 There's one catch, though: If you agree with me that this is the perfect gift for mom, you better get on it! The deadline for Mother's Day delivery in the US is April 27 with priority shipping and April 29 with express shipping.
So, birth flower necklaces: lovely idea, unique, lots of possibilities. Think about getting a couple necklaces in different lengths so each child has their own individual piece (maybe something you can hand down someday?), or one necklace with multiple discs. Or put your birth flower on a Nora necklace for grandma with her "grandmother" name on the bottom as a gift from your children to her. There are so many options! Enjoy creating your special piece.
More Mother's Day Gift Ideas
Mother's Day Gift Ideas from Amazon
Mother's Day Gifts for Grandma