It's time for a Miami Travel Guide! We have been to Miami many times with the kids and there is always something to do. While it may seem like a party place for adults, definitely consider taking the kids there and taking advantage of everything it has to offer.
Miami, Florida offers plenty of fun and exciting things to do with kids. Whether you are looking for outdoor adventures, cultural attractions, educational experiences, or just some relaxation, you will find something for everyone in this sunny destination.
Some of the best things we found to do in Miami with kids are:
Phillip and Patricia Frost Museum of Science

Visit the Phillip and Patricia Frost Museum of Science, where you can explore interactive exhibits, see live animals, watch a show at the planetarium, and learn about science in a fun and engaging way. The museum is divided into four buildings: the Frost Planetarium, Aquarium, and North and West Wings. You can see hammerhead sharks, touch stingrays, learn about the solar system, discover the physics of flight, and much more. The museum also offers educational programs, events, and camps for kids and adults.
Monday – Thursday Admission Pricing
Adults: $29.95
Youth (ages 4-11): $22.95
Children (3 and under): Free
Members: Free
Friday – Sunday Admission Pricing
Adults: $32.95
Youth (ages 4-11): $24.95
Children (3 and under): Free
Members: Free
Miami Children's Museum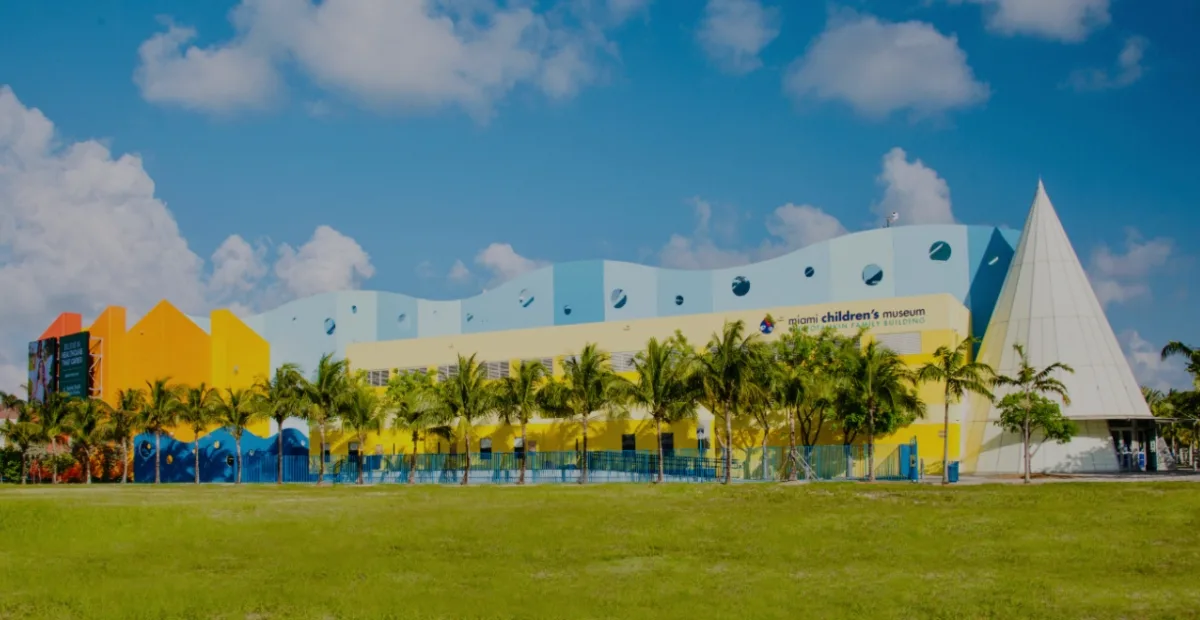 Enjoy the Miami Children's Museum, which features a variety of hands-on activities and play areas for kids of all ages. You can pretend to be a firefighter, a banker, a chef, and more at the mini replicas of real-life places. You can also explore art, music, culture, health, and communication through interactive exhibits and workshops. The museum also hosts special events, birthday parties, and field trips.
Puttshack Miami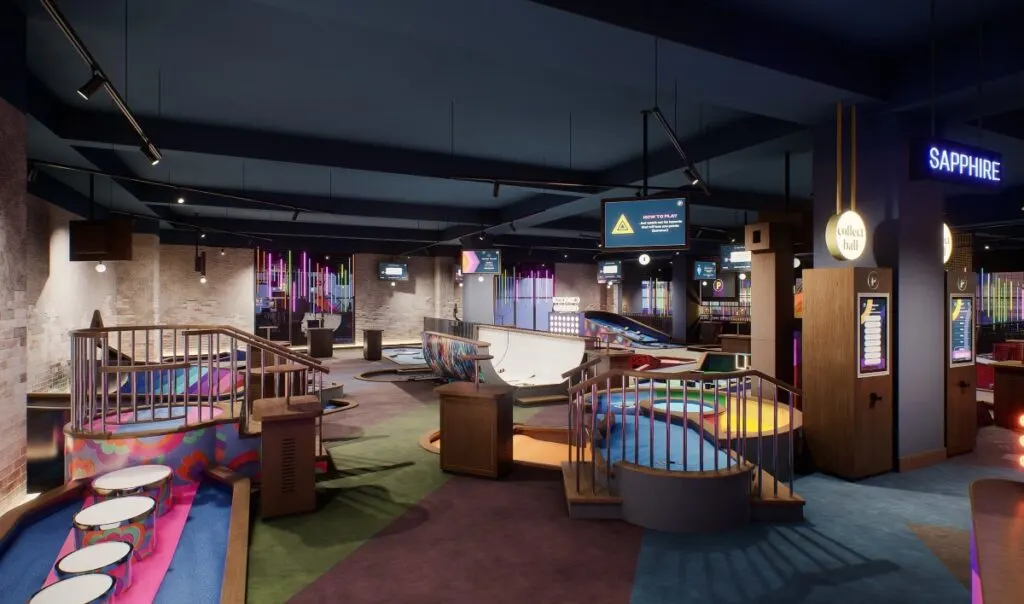 No more keeping track of your mini golf with that tiny pencil and paper because this tech-infused mini golf replaces them with a super fun new scoring system. The balls track your gameplay and you can earn (or lose) points based on how you play.
This may seem like an adult nightspot at first (it's Miami after all!) but it's definitely a fun place to take the kids during the day! They only allow 21+ after 8pm but welcome families and kids before that. Experience the thrill of Puttshack Miami, a high-tech mini golf venue that combines traditional golf with interactive games and challenges. You can play on four different courses, each with its own theme and difficulty level. This is a place that even mom and dad will enjoy! You can also enjoy food, drinks, music, and arcade games at the venue.
MINI GOLF PRICING
Adults (21+)$18.00
Young Adults (13-20)$18.00
Juniors (12 & Under)$10.00
AGE POLICY: You must be 21+ to enter this location after 8pm (Last tee time 7pm).
For more information on Puttshack Miami and ticket prices, visit PUTTSHACK MIAMI.
Everglades National Park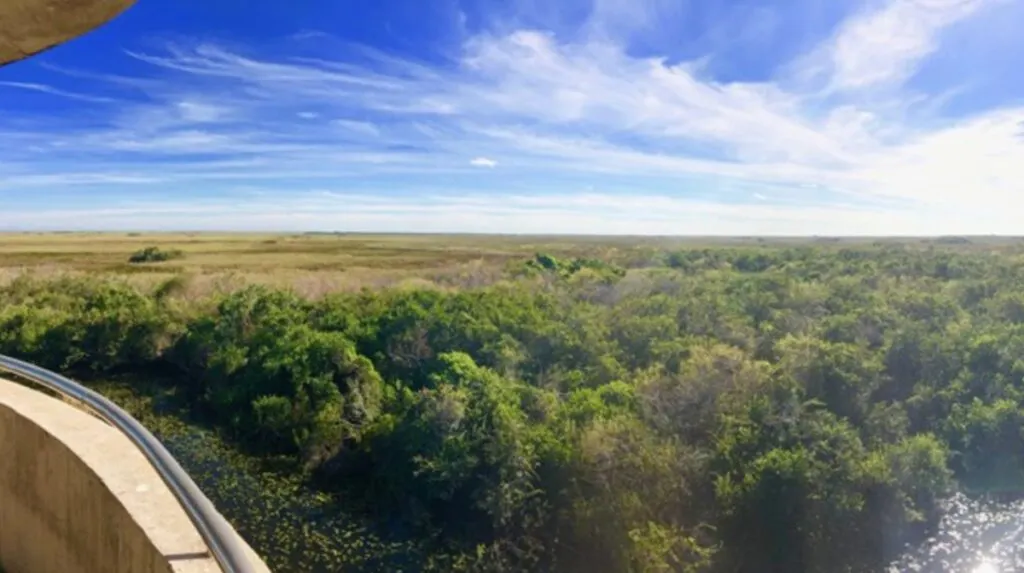 Explore the natural beauty of Everglades National Park, where you can see alligators, crocodiles, birds, and other wildlife. You can take a guided boat tour, hike on the trails, or join a ranger-led program. You can also camp, fish, kayak, or bike in the park. Everglades National Park is the largest subtropical wilderness in the United States and a UNESCO World Heritage Site. For more information: EVERGLADES NATIONAL PARK
Venetian Pool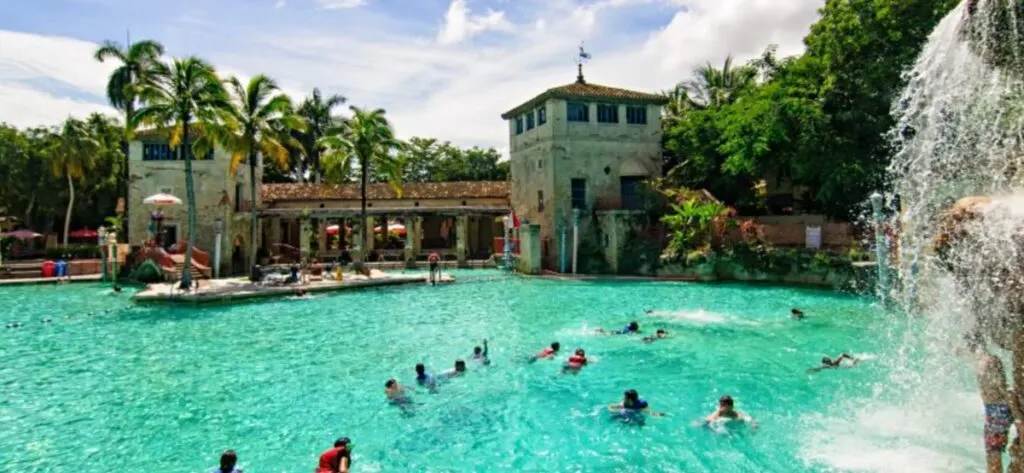 Swim in the Venetian Pool, a historic and stunning pool that was created from a coral rock quarry in 1923. The pool features waterfalls, caves, grottos, and a sandy beach area. It is open to children 3 years and older. The pool also offers swim lessons, aqua aerobics classes, and rentals for private events. *Pool is closed in December and January.
Non-Residents Rates (Memorial Day weekend through Labor Day):
Adults (13 years and older): $21
Child: (3 – 12 years) $16
Non-Residents Rates (Sept. 6 – Nov. 27):
Adults (13 years and older): $16
Child: (3 – 12 years) $11
Coral Gables Resident Rates (Year-round):
Adults (13 years and older): $6.50
Child: (3 – 12 years) $5.50
Zoo Miami

Learn about animals at the Zoo Miami, which is home to over 3,000 animals from around the world. You can feed giraffes, ride camels, watch animal shows, and visit the children's zoo. You can also enjoy rides, attractions, exhibits, and events at the zoo. Zoo Miami is the largest and oldest zoological garden in Florida and one of the only zoos in the country that has a tropical climate. Zoo Miami is open everyday of the year from 10:00 a.m. to 5:00 p.m. (except on Thanksgiving and Christmas which have reduced hours). More information: ZOO MIAMI
Adult Admission: $22.95 Child Admission (3-12): $18.95 2 and younger are FREE
SOUTH BEACH
Have fun at South Beach, where you can enjoy the sun, sand, and surf. South Beach is also famous for its Art Deco buildings, shopping, and dining options. You can rent bikes, rollerblades, or scooters to explore the area. You can also visit museums, parks, galleries, and landmarks on South Beach. South Beach is one of the most popular and iconic destinations in Miami.
These are just some of the many things to do in Miami with kids. No matter what your interests and preferences are, you will find something to suit your family in this amazing city.
MORE TRAVEL GUIDES
Chattanooga Tennessee with Kids
Arizona with Kids Travel Guide
10 Best Places to Visit in Montana with Kids
Georgia Travel Guide with Kids