Do any of you have a grandparent living with you? Multi-generational living can be quite a blessing, and in our case, it definitely is! My mom moved in with our family over the summer and now that autumn has begun, she and I are on top of our meal planning game.
Last week, she whipped up a delicious classic inspired by a recipe from her Cooking Light magazine collection – Stuffed Chicken Breast With Spinach, Tomatoes, Feta and Pine Nuts. And yes, it was as fabulous as it sounds!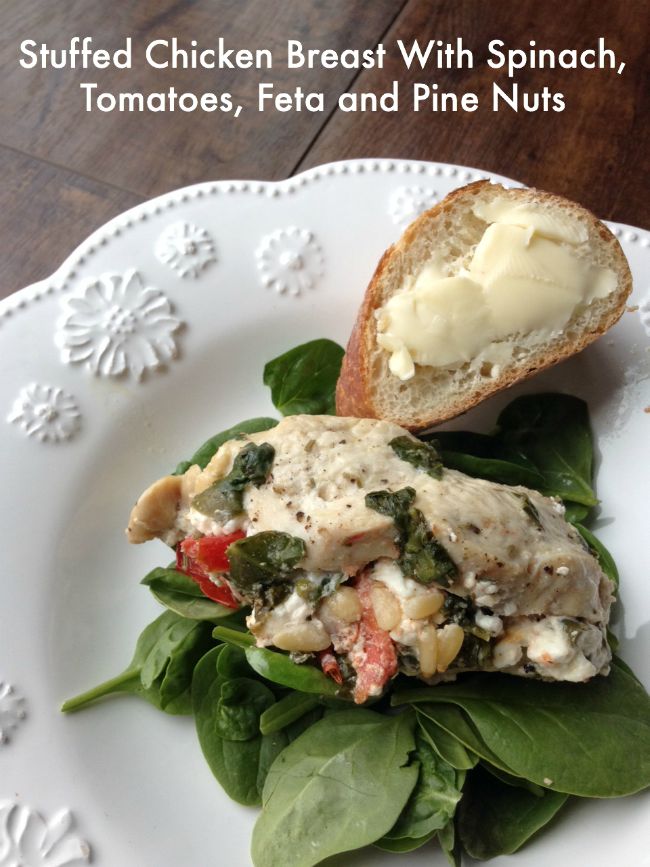 Ingredients
2 cups fresh spinach, chopped
1 cup cherry tomatoes, chopped
1/2 cup feta cheese
1/4 cup pine nuts
1 teaspoon Italian seasoning
2 teaspoons lemon juice
2 garlic cloves, minced
4 chicken breasts, boneless and skinless
1/2 teaspoon salt
1/4 teaspoon black pepper
1 tablespoon olive oil
Directions
Preheat oven to 350 degrees and simultaneously a cast iron on the stove top. While things are heating up, chop the spinach. Toss into cast iron and cook for 1 minute. Chop tomatoes and set aside in a bowl. Add spinach once wilted and toss in the feta and pine nuts. This is your mixture for stuffing in each chicken breast.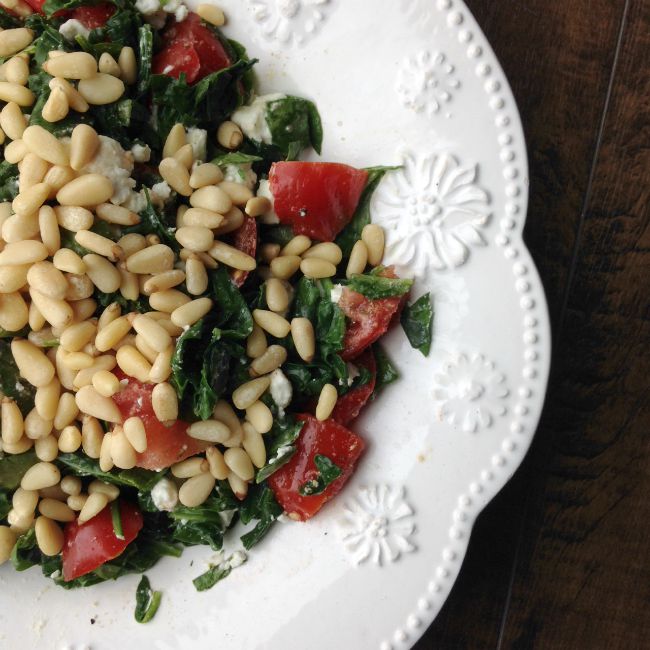 Check a pocket into each chicken breast and fill with stuffing … about 5 tablespoons in each one. Secure the pocket closed with a toothpick and sprinkle each breast with salt and pepper.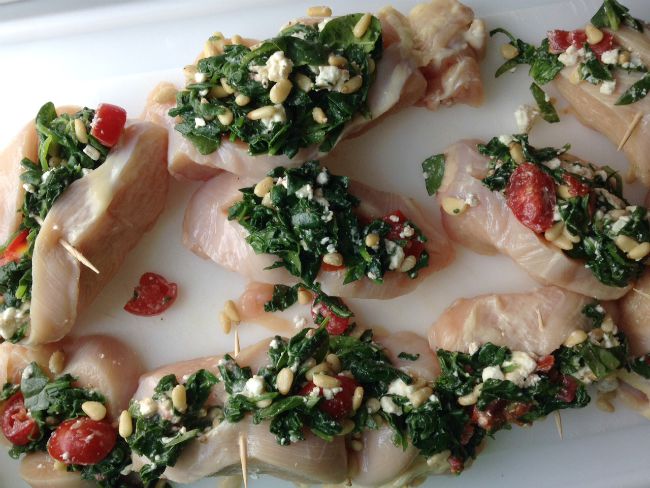 Heat olive oil in the cast iron pan and sear each chicken breast. About 2-3 minutes on each side. If you sense the pan getting too dry, add a splash more of olive oil (or white wine or chicken broth, whatever you have on hand).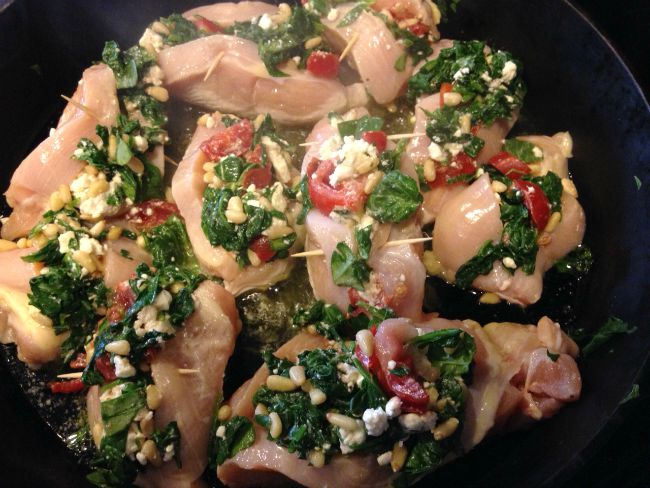 Once the chicken is seared, remove from the stove and place the cast iron directly into the oven, uncovered, and bake for 15 minutes.
Serve on a bed of fresh spinach (or pasta if you're craving carbs) and, of course, bread with lots of butter!