I won't go as far as to say that I'm making a goal to lose weight this year, but there are some baby pounds I may or may not being striving to get rid of. Ideally I'll do this through some kid-friendly exercise (swift walks with the stroller and family yoga, anyone?) and a boost in some healthy menu planning.
First on the menu … Skinny Taco Soup. A yummy blend of healthy, low cal ingredients that will help us all shed a few pounds in January.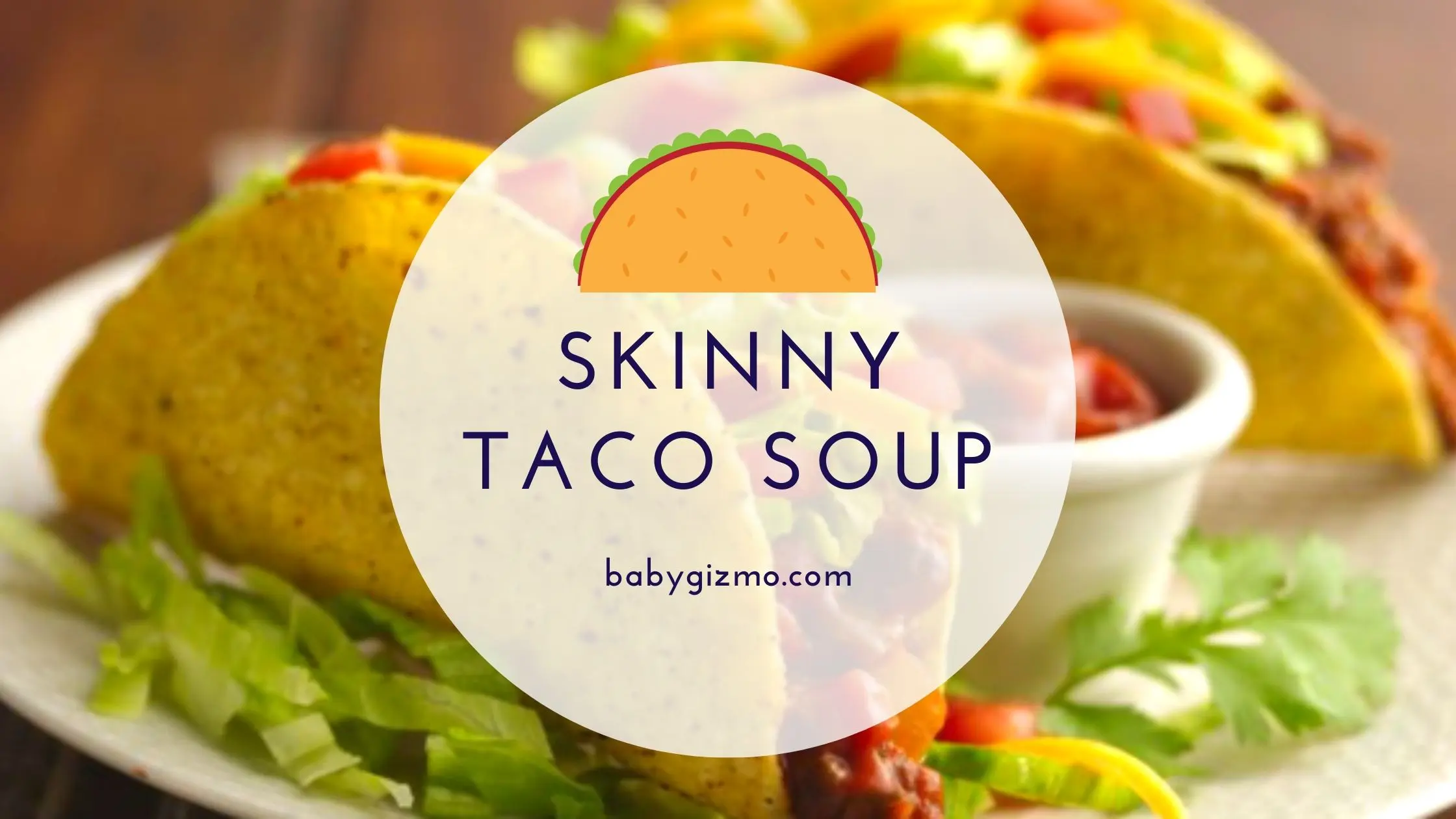 I pulled this delish recipe from the archives of my cookbook this week in preparation for the soon-to-be-slender me. It's from one of my dearest friends whom I consider my resident health nut. Consider it a bonus that it's made in a blender … does it get any easier than that? I think not.
Soup in a Blender
Wait! Did I say "soup in a blender"? Oh, yes, I did. This isn't a crockpot soup recipe. Or a let-simmer-on-the-stove-for-hours recipe. This a throw the ingredients in the Vitamix with boiling water and you are ready to eat recipe!!
Okay, now your world maybe has just been turned upside down because not only can you make this recipe fast but you can do it with a blender in like 5 minutes with ingredients you probably already have in the house.
Alternate Ingredients
This is one of those recipes that you don't have to be perfect with the ingredients. Don't like celery? Leave it out. Love carrots and garlic? Add more. It's really a simple recipe that doesn't include exact science.
Other Soup Recipes
Soups are perfect recipes to make all year round. Here are some of our other favorite recipes: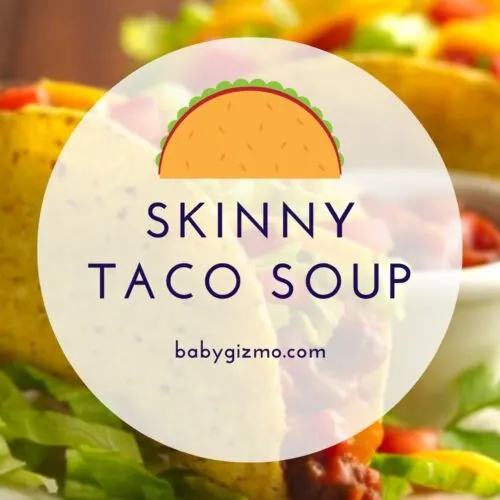 Skinny Taco Soup
This Skinny Taco Soup is loaded with flavor but low in calories.
Ingredients
2

Roma Tomatoes

1

stalk

celery

1

slice

onion

2

carrots

1

clove

garlic

1/2

packet

taco seasoning

1/2

cup

various veggies (peppers, squash, cabbage etc)
Instructions
Wash, peel, dice, and prep each veggie

Add everything to a blender (I have an antique Vitamix and can't even begin to tell you how much I adore it!) and puree with 3 cups of boiling water

Pour into bowls and enjoy plain or portion out a few goodies (corn, cheese, olives, chips, or sour cream) to fancy it up
Nutrition
Calories:
90
kcal
Carbohydrates:
21
g
Protein:
3
g
Fat:
1
g
Saturated Fat:
1
g
Sodium:
789
mg
Potassium:
507
mg
Fiber:
6
g
Sugar:
7
g
Vitamin A:
13929
IU
Vitamin C:
22
mg
Calcium:
50
mg
Iron:
1
mg