35+ of Baby Gizmo's Best Chocolate Dessert Recipes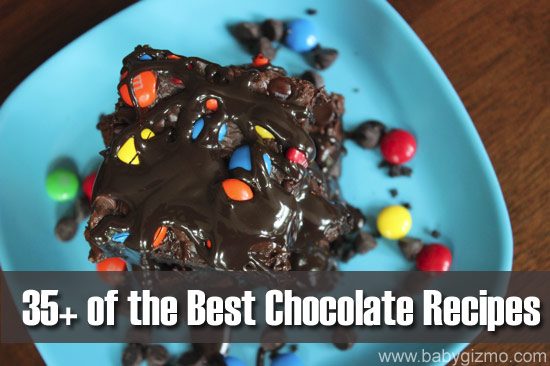 It's Monday. Mondays aren't fun. You know what makes them better? Chocolate!
Looking for a fix? Check out our 35 best chocolate dessert recipes. There's bound to be something that will satisfy that sweet tooth, and make this week go much more smoothly.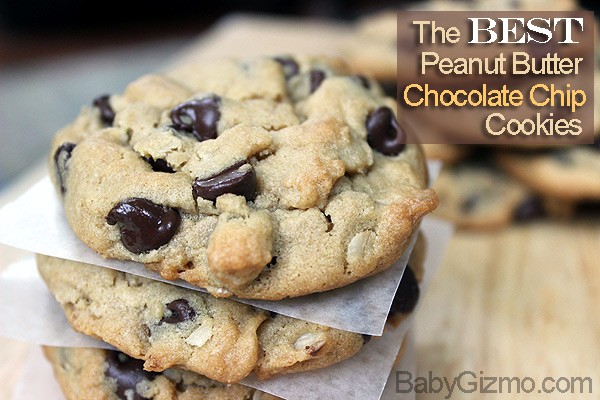 Cookies
Soft Baked Peanut Butter Chocolate Swirl Cookies
Dark Chocolate Peanut Butter Toffee Cookies
Pretzel Crusted Double Chocolate Carmel Cookies
Chocolate Salted Caramel Cookies
Maldron Salt Chocolate Chip Cookies
Chocolate Peanut Butter Cup Cookies
Halloween Oreo Chocolate Chip Pudding Cookies
Chocolate Peanut Butter Cookies
The Best Peanut Butter Chocolate Chip Cookies in the World
The Perfect Chocolate Chip CookiesChocolate-Chocolate Chip Cookies
Pumpkin Chocolate Chip Cookies
Oreo Stuffed Chocolate Chip Cookies
Chocolate Cheesecake Cookie Bites
Cakes & Cupcakes
Ultimate Death by Chocolate Brownie Cake
Chocolate Cupcakes with Peanut Butter Cookie Frosting
Chocolate Chip Cookie Dough Cupcakes

Bars, Brownies, etc.
Peanut Butter Caramel Toffee Chocolate Chip Cookie Bars
Pretzel Crusted Caramel Brownies
Salted Pretzel Caramel Brownie
Peanut Butter Pretzel Ball Brownies
Chocolate Cookie Oreo Brownies
Pretzel Crusted Peanut Butter Cookie Candy Brownies
Death by Chcolate M&M Magic Bars